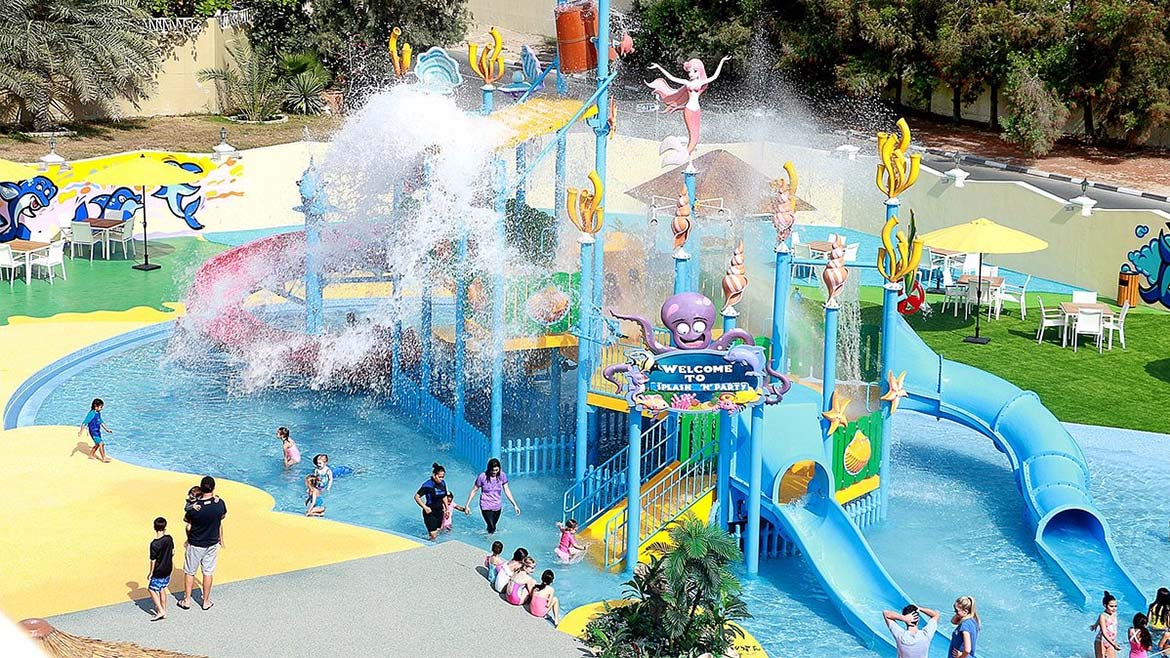 Beat the Heat at Splash Pad Dubai
The newest and most thrilling waterpark for kids in Dubai also known as Splash'n' Party. It is a great place for parents and kids to unwind. Visitors can host the most memorable birthday parties, kids' events, or special events. Facilitating kids with a plethora of activities, it will be challenging for parents to get them out of the park. 
 Splash Pad Dubai is a kids-friendly cool splash park with a variety of activities like fountains, tipping buckets, climbing structures, and top-notch playthings. It is a fun place for families year-round because it is conveniently shaded for hot, bright days and has heated water for cooler days.
 At Dubai Splash Pad, visitors can truly sit back and relax since the fully trained staff is always available to make sure your kids are entertained well. Not only kids but parents also have positive things to say about this water wonderland. Bring caps and sunscreens to fully enjoy the visit.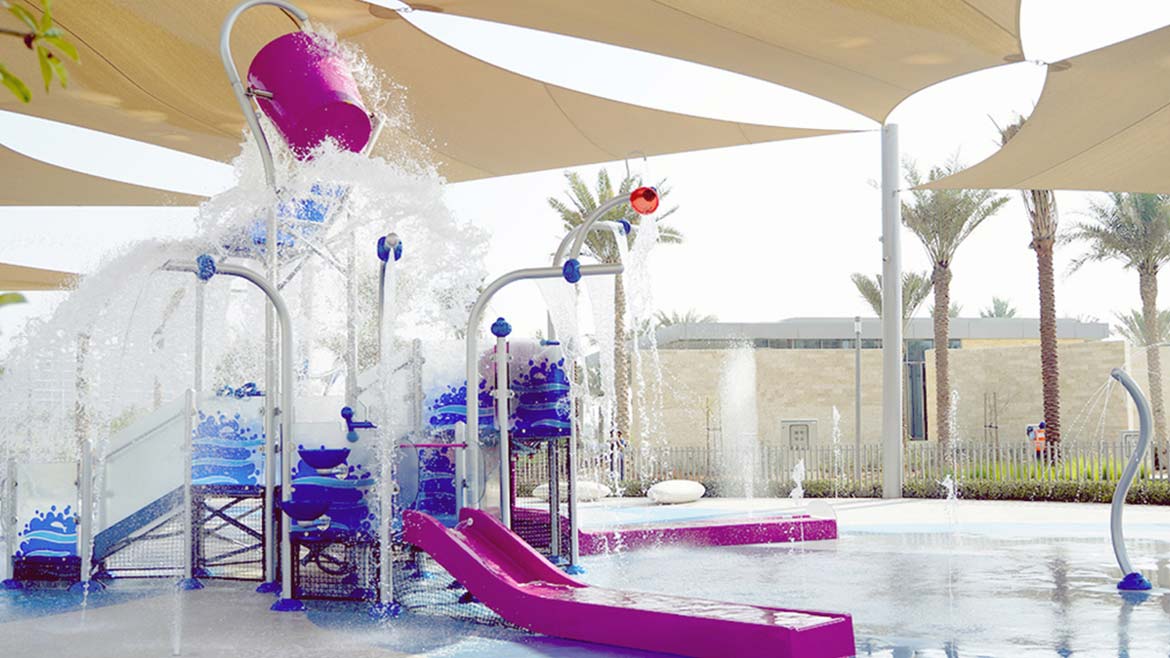 Location of Splash Pad Dubai
 Splash Pad is one of the best attractions of Dubai Hills park.  A quick 15-minute drive from Downtown Dubai, Dubai Hills Park lies in the heart of the Dubai Hills Estate neighborhood. In addition to green areas, sports courts, and other enjoyable activities, the park has about 1,800 palm and other trees.
 How to Reach Splash Pad?
You have a choice between three transportation options to get to Splash Pad in Dubai Hills Park, including a bus, taxi, or private cab. Since the park is in a convenient location, all various modes of transportation are equally accessible. You may easily access this location regardless of where you live in Dubai due to the accessibility of transportation.
Right Time to Visit Splash Pad
You can visit Dubai Splash Pad whenever you like, but if you want your trip and outing to be more enjoyable then the right time to visit this park is during winter from November to April. Prepare yourself and your belongings for a day of relaxation and a picnic with the group.
 Different Enjoyable Activities at Splash Pad
Invite your friends to compete with you in Basketball and Volleyball games

Gym for a workout

Play table tennis with family and friends

Bring your pets outside for some playtime

Let your children enjoy the play area for fun
 Other Attractions at Dubai Hills Park with Splash Pad
Dubai Hills park welcomes children of all ages. According to age, there are different play areas for each category of kids.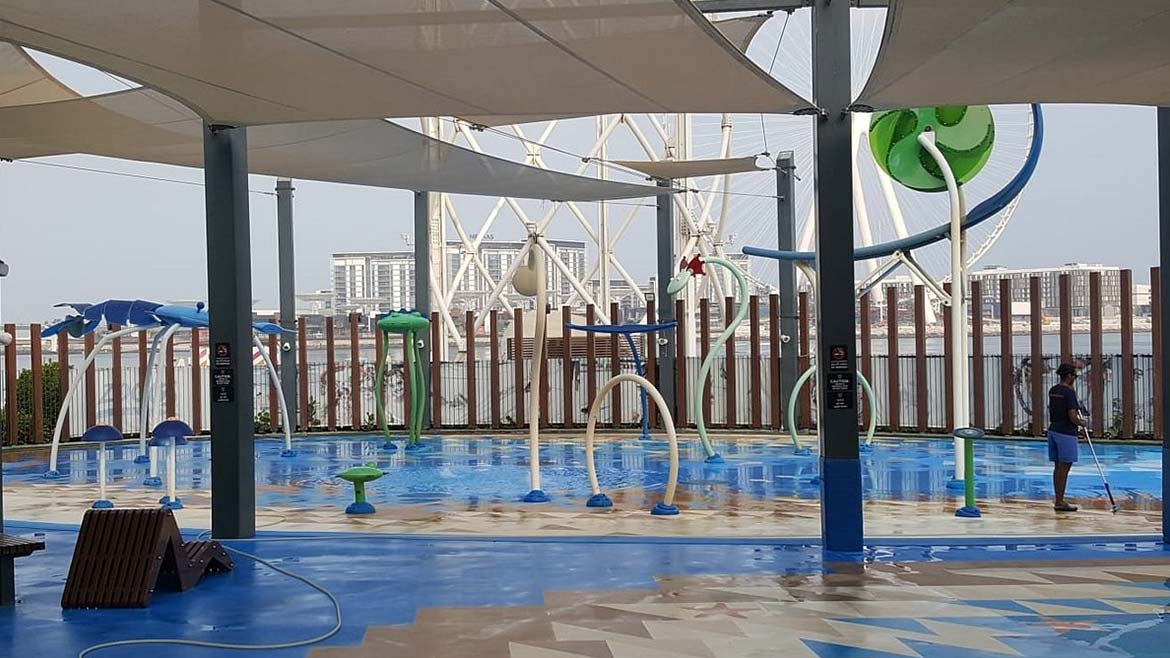 The Ice Rink in Dubai's recreational Hills Park is quite alluring and pleasing to the senses of all the thrill-seekers out there. You can get lost in the beauty of the surroundings in this area, which is covered by greenery. Have a daring skating session at the rink with your family and indulge in an excessive amount of fun as you glide across the chilly surface.
Spend some quality time with your family by beginning the day with some chilly fun here at Dubai's Hills Park's most renowned SkatePark. Everyone is invited to practice skating here with the necessary safety measures in place. Thrill-seekers and competitive people can have a fantastic delight by enchanting the coolest environment in a town.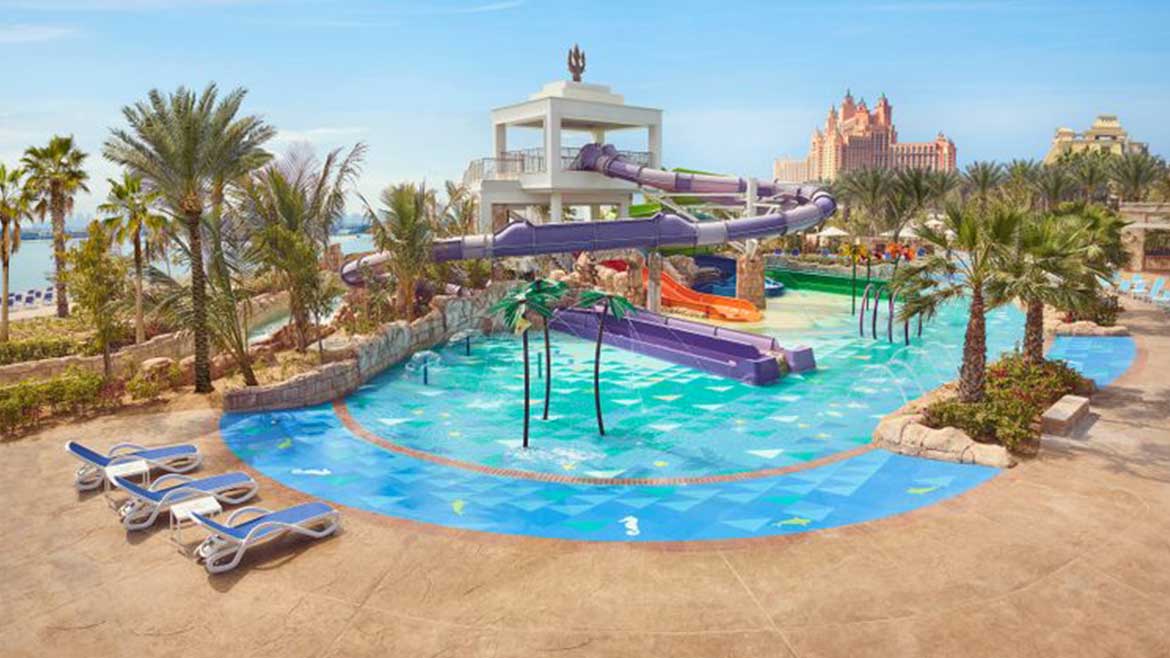 Sandy Park in Dubai's Hills Park is also referred to as the Purple Play Area and the Yellow Play Area and offers a variety of fun slides and beach toys to attract children. Kids adore this site the most because it is designed for playing on anything inside the park.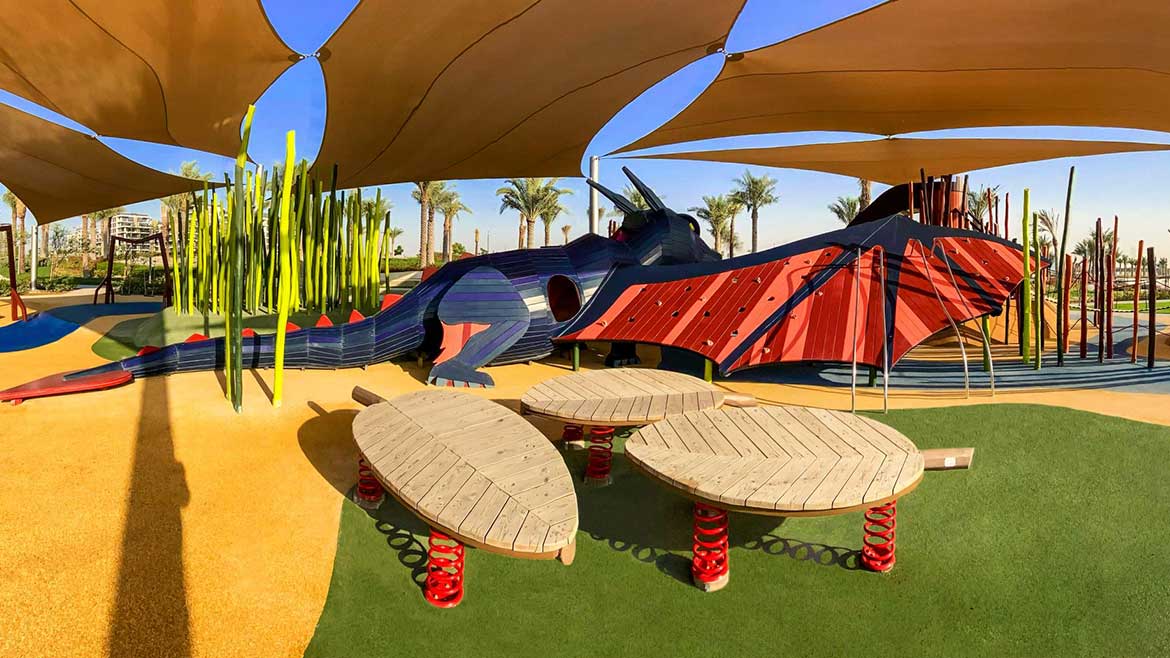 Enjoy a happy and enjoyable time at Dubai's Hills Park's most liked location, the Dragon Play Area. The wonderful rubber surface at Dragon Park, which is one of the most aesthetically pleasing areas of the entire park, is adorned with strong colors.
 Important Information
The admission charge for the adult accompanied.

Determined individuals must pay AED 25 to enter.

The nearest parking to the location is at Dubai Hills (2 minutes from the entrance).




There are restrooms with changing areas and showers.   
Wrapping Up
 Splash Pad Dubai is a refreshing splash park specially designed for kids. If you want to know more about this amazing park, you can ask in the comments.