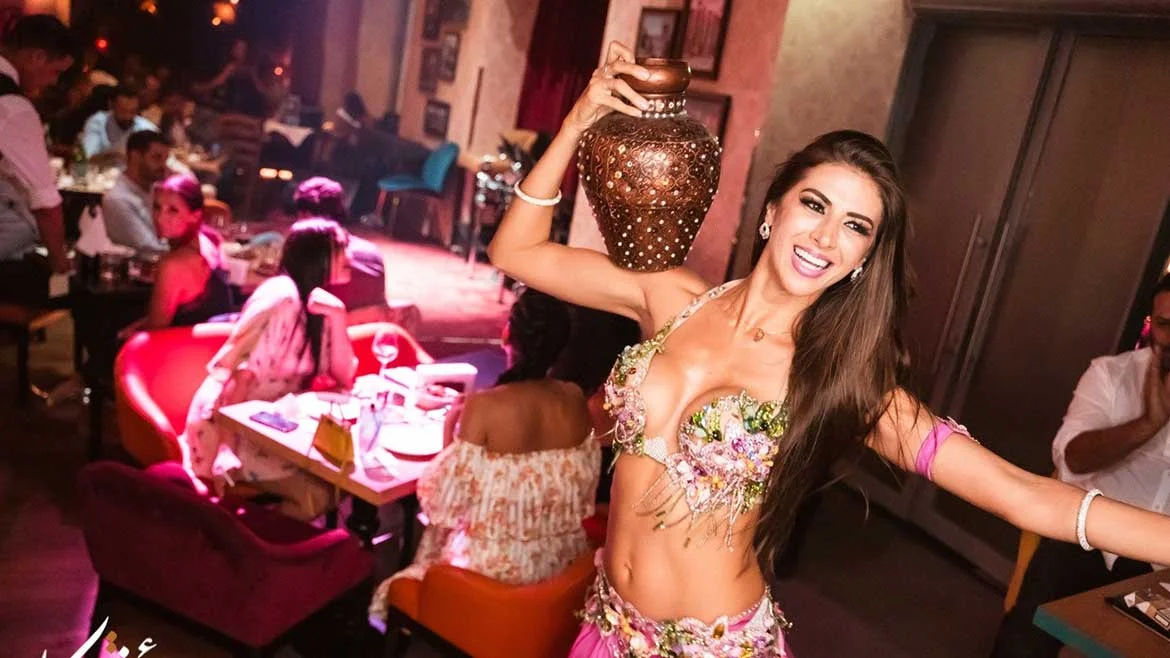 Colourful Dubai Nights: Explore These Top 5 Arabic Nightclubs for an Unforgettable Experience
The nightlife in Dubai is a colourful fusion of contemporary extravagance and cultural diversity. Arabic nightclubs offer a unique experience, combining traditional charm with contemporary entertainment. These places provide fascinating belly dancing shows, lively Arabic music featuring delicious Middle Eastern food. 
These clubs offer a place where visitors and locals can fully experience the region's cultural and dance traditions among its magnificent cityscape. Arabic nightclubs in Dubai provide a glimpse into the heart of the city where history and modernity converge to create an outstanding evening experience. 
In this blog, we will explore five of the best Arabic nightclubs in Dubai that you can visit for some unforgettable memories and a lot of fun.
5 Best Arabic Nightclubs in Dubai
So if you are visiting Dubai and interested in visiting any of the Arabic nightclubs here, you should go for one of these:
1. Stage Club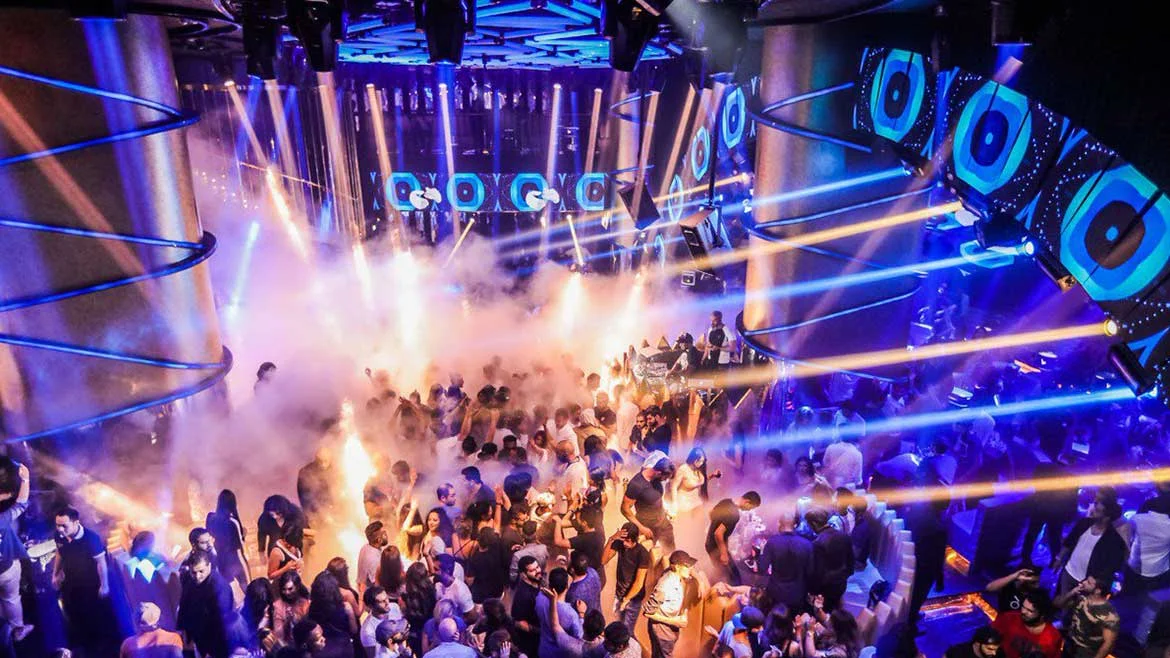 Stage is a vibrant entertainment venue that represents the city's dynamic nightlife scene. This club, located in the heart of Dubai, provides a thrilling experience for party enthusiasts. Stage Dubai delivers an unforgettable experience for music and dance enthusiasts with its modern sound systems, striking light shows, and top DJs. With its opulent design and high-energy ambiance, the club attracts both locals and tourists, maintaining a diverse and energetic crowd. Stage constantly provides a thrilling nightlife experience with an Arabic twist that captures the essence of Dubai's cosmopolitan and rich lifestyle. 
Location:

The Meydan Hotel, Floor 1 – Dubai – United Arab Emirates

Timings:

Wednesday-Saturday; 11:00 pm-3:00 am, closed on Monday, Tuesday & Sunday

Cost:

 AED 500 per person for entry 

Ratings:

3.4 (Google reviews)

Contact Number

: +971 56 816 6612
2. Antika Bar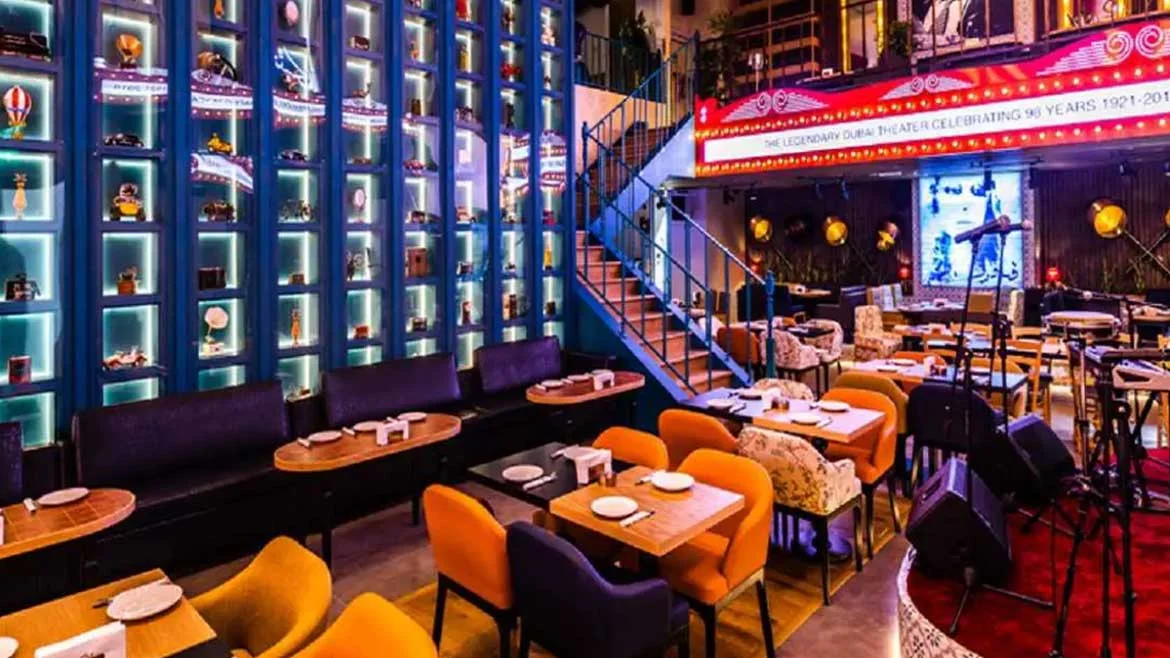 Antika Bar is a Lebanese nightclub in Dubai, which is a compelling fusion of contemporary and classic. It provides a distinctive nightlife experience that takes visitors on a journey through time and culture. The interior of the bar evokes memories with its ancient furnishings and classic Middle Eastern patterns, which create a welcoming ambiance.
As night approaches, the Antika Bar comes to life with live music, DJs and a dance floor that calls visitors to groove to the night's beats. The menu offers a diverse selection of beverages, from classic cocktails to premium spirits, catering to every taste. Antika Bar is a popular place for people looking for entertainment because of its combination of old-world beauty and modern entertainment.
Location:

Podium Level, Tower 2 – Al Fattan Currency House – Dubai – United Arab Emirates

Timings:

6:00 pm-3:00 am (Daily) only Friday; 2:00 pm-3:00 am 

Average Cost: 

AED 430 for two people (approx.) with alcohol

Ratings:

3.5 (Google reviews)

Contact Number:

+971 50 735 9177
3. Solitaire Club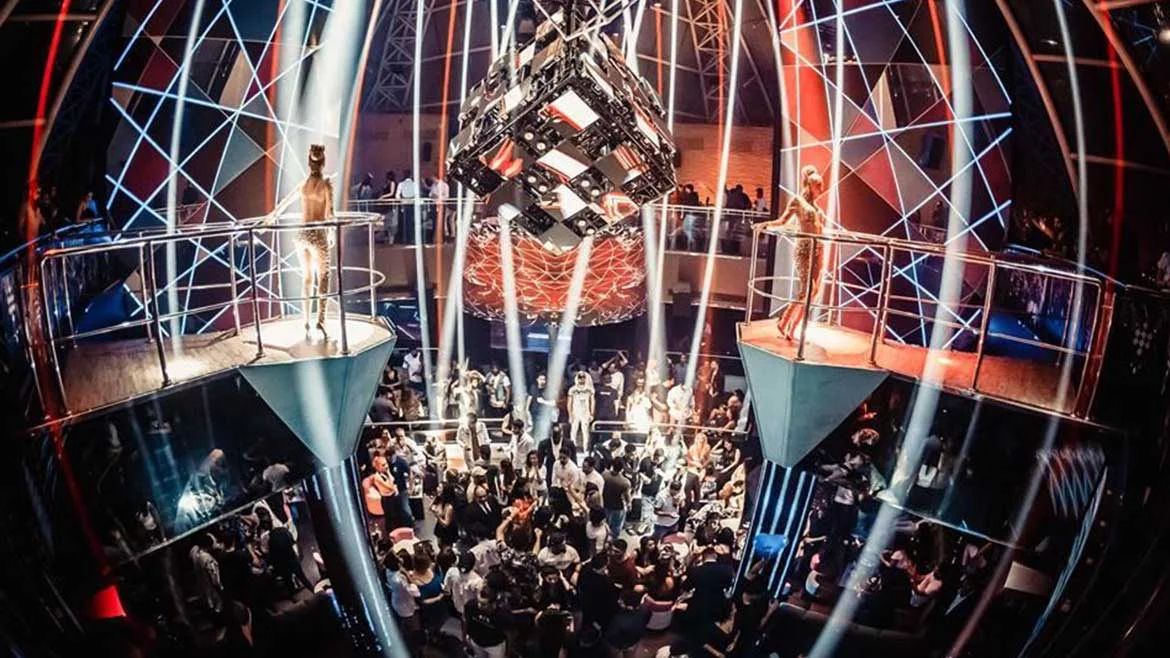 Solitaire Club provides an escape for individuals seeking refined relaxation and sophisticated social interaction. It is located in the centre of Dubai's dynamic cityscape. The club's lavish décor combines ancient Arabic elements with contemporary design to create a timeless elegance. 
Plan to go to Solitaire club if you want to experience a true Arabic party with popular khaleeji music. It is one of the best Arabic nightclubs in Dubai. The Solitaire Club attracts guests from all across the UAE who come to celebrate all night long with drinks, music, flashy lights and—most importantly—friends.
Location:

18th Floor, Raffles Dubai, Wafi City, Umm Hurair 2, Umm Hurair, Dubai

Timings:

8:00 pm-3:00 am (Daily)

Average Cost: 

AED 300 per person, including 2 drinks

Ratings:

4.9 (Google reviews)

Contact Number:

+971567777666
4. XO Nightclub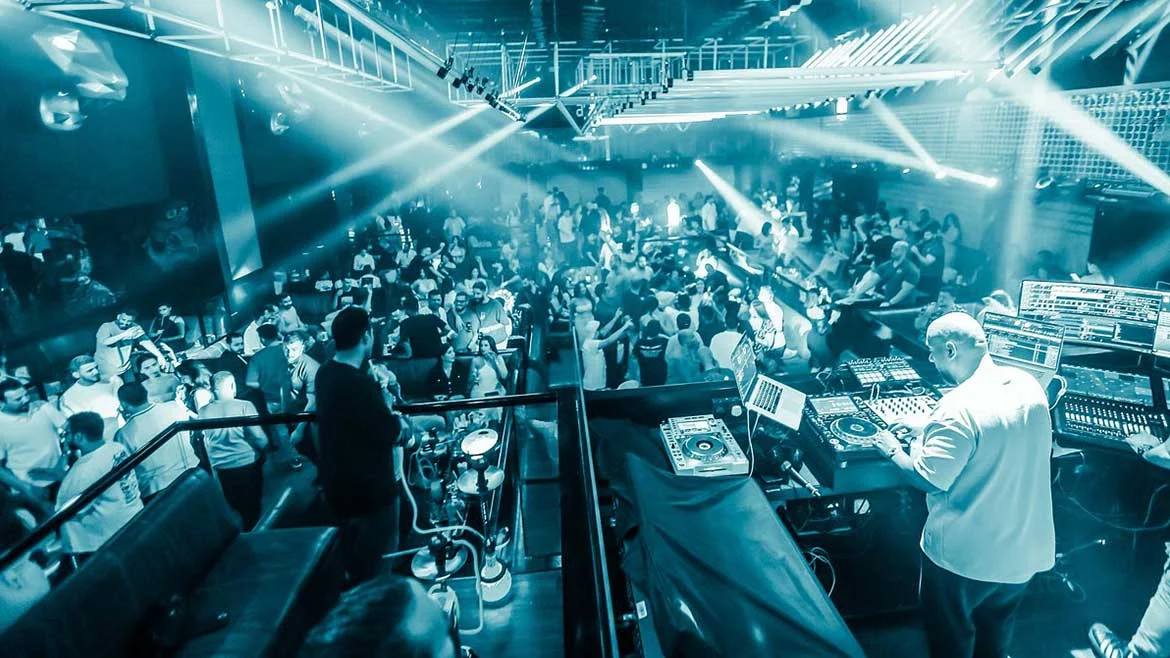 XO offers a distinctive partying experience to fans of Arabic music in Dubai, with some of the most well-known DJs, singers, and performers taking the club by storm. 
The pickiest individuals are taken care of at XO Club Dubai, which offers a wide variety of musical genres spun by well-known DJs from around the world. 
The club's vast selection of premium beverages and first-rate service add to the lively environment. It offers the perfect atmosphere for special occasions, a fun night out with friends, or socialising with Dubai's elite crowd. The club has developed a reputation as a must-visit location in Dubai's nightlife scene because of its dedication to providing exceptional experiences.
Location:

Radisson Blu waterfront Hotel – Business Bay – Dubai – United Arab Emirates

Timings:

10:30 pm–3:30 am (Daily) 

Average Cost: 

Approx. AED 500 for two people 

Ratings:

3.6

(Google ratings) 

Contact Number: +

971 50 300 0718
5. Omni Club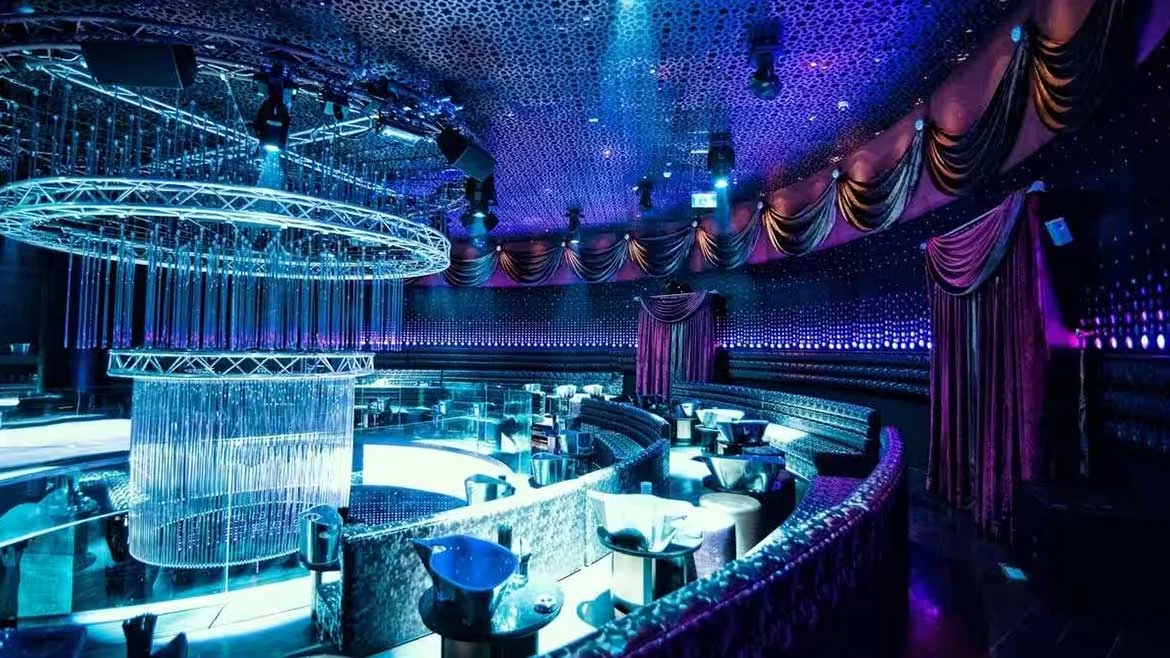 It is one of Dubai's top nightclubs for Arabic and Khaleeji music, featuring live performances, guest Arabic stars, and experienced Arabic DJs. 
The Omni Nightclub is a dazzling light of entertainment and luxury in Dubai's thriving nightlife. Omni, located in the centre of the hectic nightlife area of the city, is an ideal spot for both music lovers and late-night party enthusiasts. This renowned nightclub has a stunning lineup of modern music equipment, eye-catching light shows, and a team of renowned DJs who keep the excitement buzzing all night.
The luxurious design and immersive ambiance of Omni Nightclub captivate you as soon as you enter. Diverse crowds come together in celebration on the dance floor, which serves as a canvas for societal ecstasy.
Location:

13th St – Umm Hurair 2 – Dubai – United Arab Emirates

Timings:

6 pm–4 am (daily) 

Average Cost: 

AED 300 for two people (approx.) with alcohol

Ratings:

3.6 (Google Ratings)

Contact Number:

+971 52 999 9222
It is clear from our list of these unique venues that Dubai's nightlife is a celebration of diversity and welcomes both locals and tourists from around the world. Cultural barriers vanish on the dance floor as people from all countries visit these places to celebrate the Dubai nightlife. The city that comes to life at night, with vibrant beats and seductive ambiances drawing you in for an unforgettable experience of Arabian nightlife.