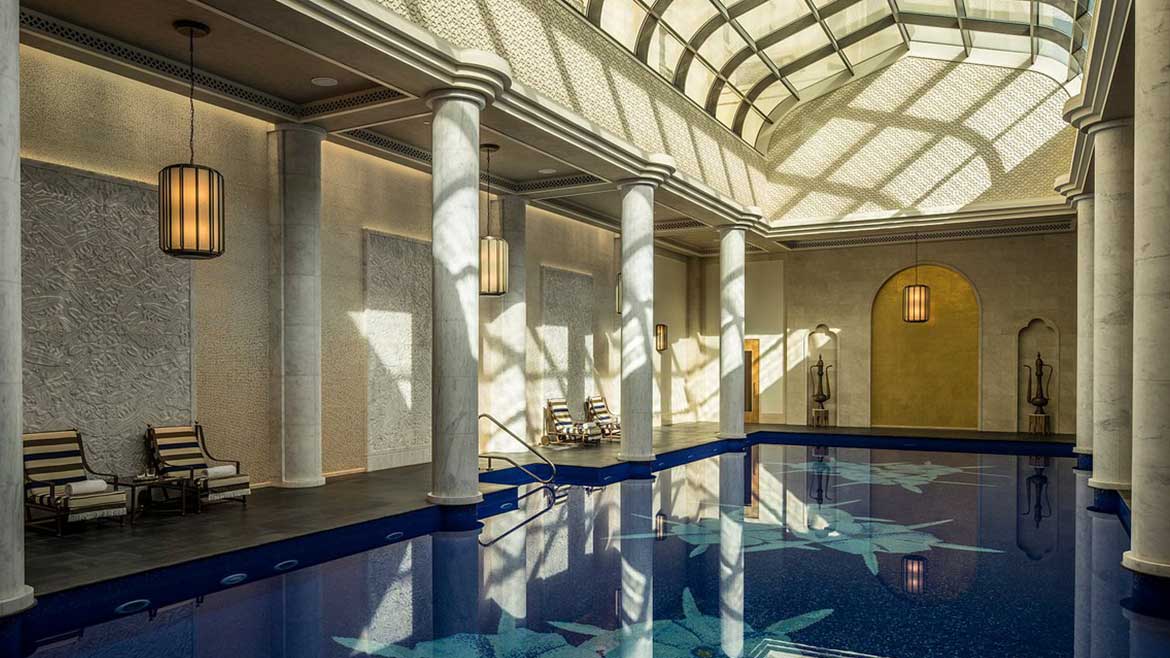 5 Luxury Spa Deals In Dubai Under AED 600
When you are in Dubai, there are many sights and activities to enjoy, but have you thought of giving yourself some time to unwind and relax, along with pampering?
Visiting one of Dubai's numerous world-class luxury spa may help you beat travel fatigue, give your skin a healthy shine, and heal yourself from the inside out by reviving and calming both the body and mind. The best luxury spas in the world, from hotel spas to independent boutiques, can be found in Dubai.
The spa menus provide you with both new-age and traditional techniques for massages and facials from the Iyashi Domes (Japanese technology) & Hammams (traditional steam baths). Get yourself kneaded, pampered and scrubbed with the various holistic therapies catered by these best spa in Dubai.
Timeless Spa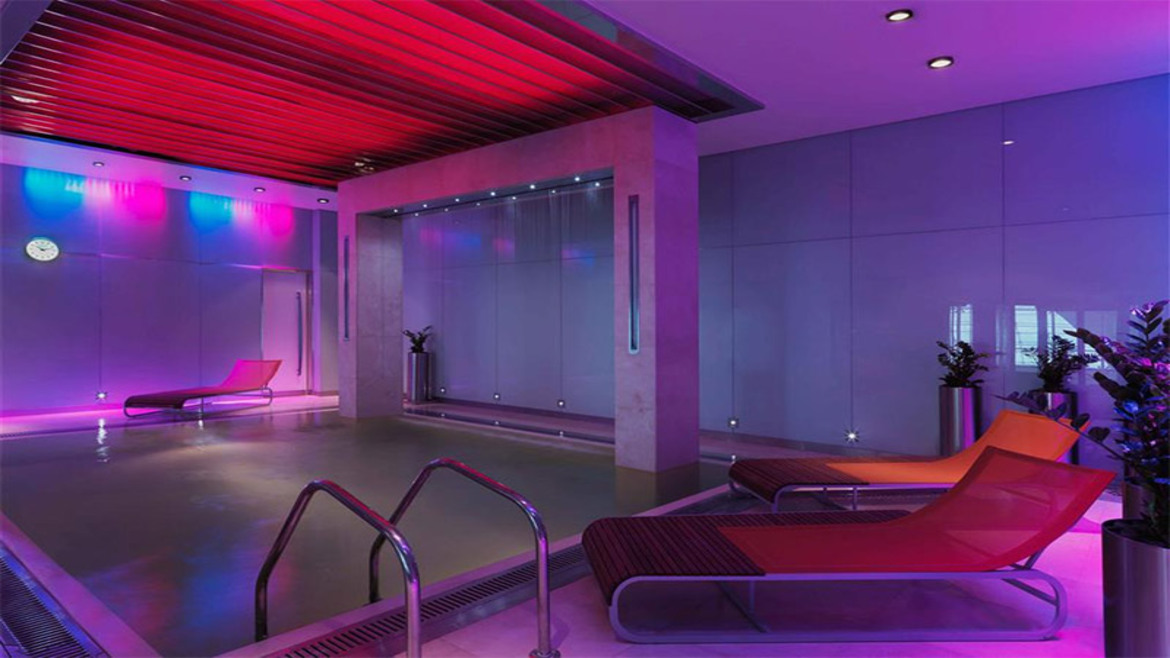 At terminal 3, travellers passing through Dubai International Airport can unwind with a spa treatment at Timeless Spa. The Timeless Spa offers a variety of treatments and massages, from small facials and nail therapy to full body massages, scrubs, and whitening packages, across its seven treatment centres & 71 rooms. You can expect a timeless experience from this airport luxury spa, which provides certain concessions and complements to Emirates travellers, with world-class specialist therapists and a wide range of wellness treatments. (valid for passengers of First & Business class).
A different Timeless location, about 50 kilometres from Dubai in the Al Maha Desert Resort, ups the ante on wellness by providing its distinctive treatments in a tent designed in the Bedouin style, under the desert sky, and with a view of the dunes.
Talise Spa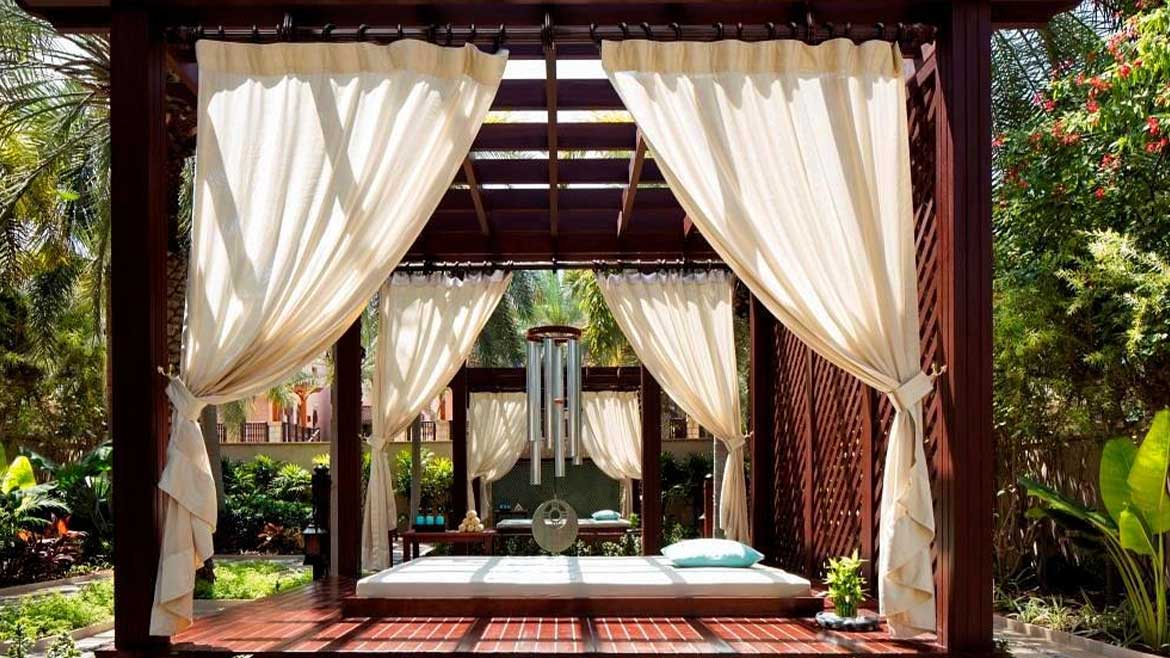 Talise Spa is one of the best in Dubai if you want a restorative spa experience. It features more than 25 treatment rooms, private couples' suites,  jacuzzis, swimming pools, steam rooms, saunas, a private yoga studio, healthy spa food and an Alphasphere multisensory area. It is tucked away among lush vegetation and peaceful waters. They also provide yoga classes, private on-beach massages and a couple of spa treatments.
Anantara Spa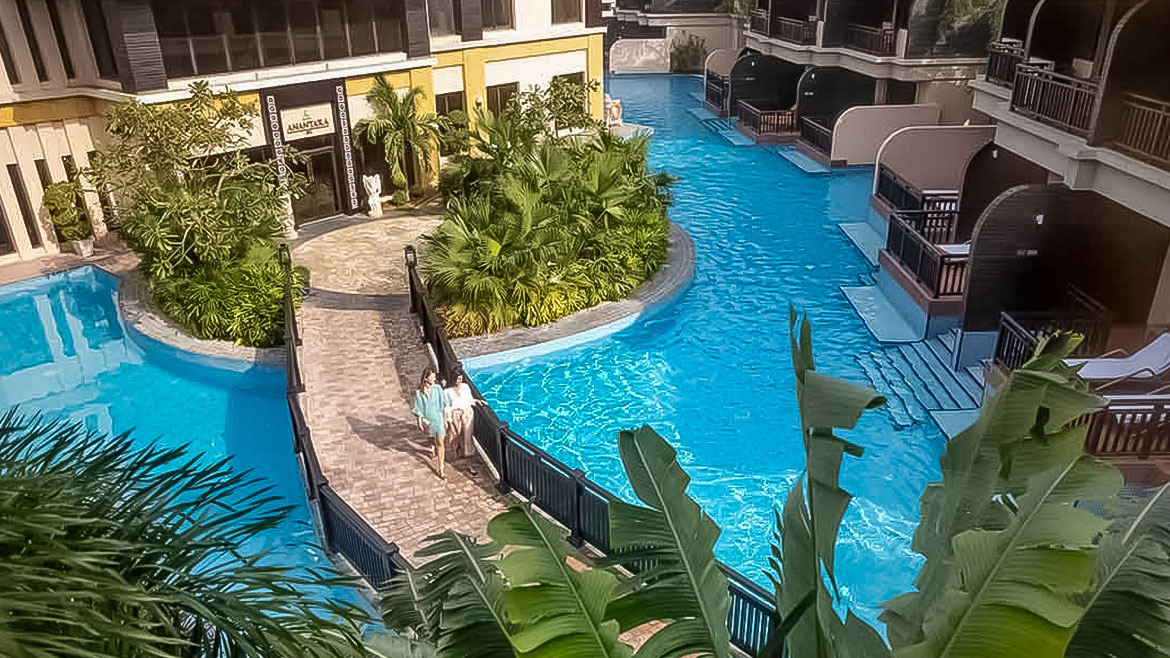 Anantara Spa is the perfect destination if you want to get relaxed and rejuvenated in the luxury spa hammam, with elegant antiques and furniture that make a royal luxury spa ambience. Located at the Palm Jumeirah, Anantara Spa is best for Dubai spa massage. Anantara is renowned for its diverse spa services, ranging from traditional Ayurvedic massages and Turkish baths to cutting-edge beauty treatments like Diamond Microdermabrasion and Microsilk technology whirlpools. Aside from the wide variety of treatments, they also have unusual steam rooms such as aroma steam rooms, crystal or gemstone steam rooms, bamboo saunas, herbal baths, liquid sound pools, ice caves, and salt inhalation rooms. This luxury spa also has herbal baths, bamboo saunas and bamboo saunas. 
Amara Spa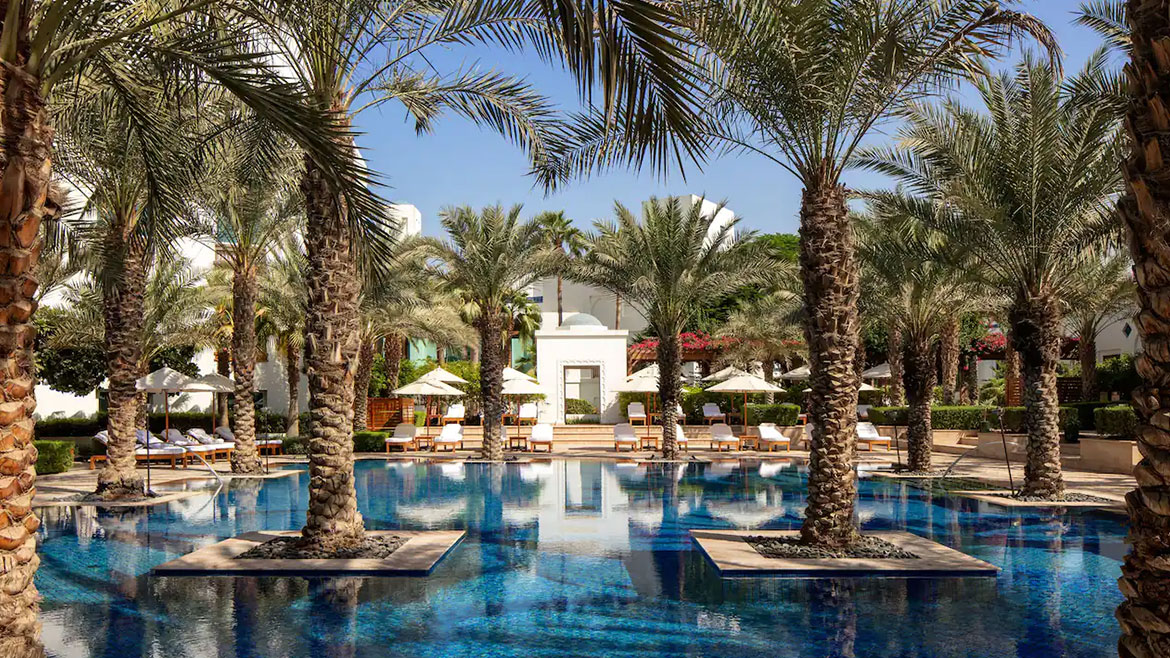 This luxury spa in Dubai, located within the Park Hyatt's private courtyards, provides unparalleled spa experiences using distinctive treatment methods, including utilising natural materials from priceless jewels, Arabian teas, and other genuine delicacies. Eight individual treatment rooms are available, and they provide specialised spa services, including premium body massages, facials, and other upscale rituals makes it the best spa in Dubai. The sauna and steam room facilities, temperature-controlled swimming pools, a fully stocked exercise centre, and the laundry are all accessible to spa visitors.
Talise Ottoman Spa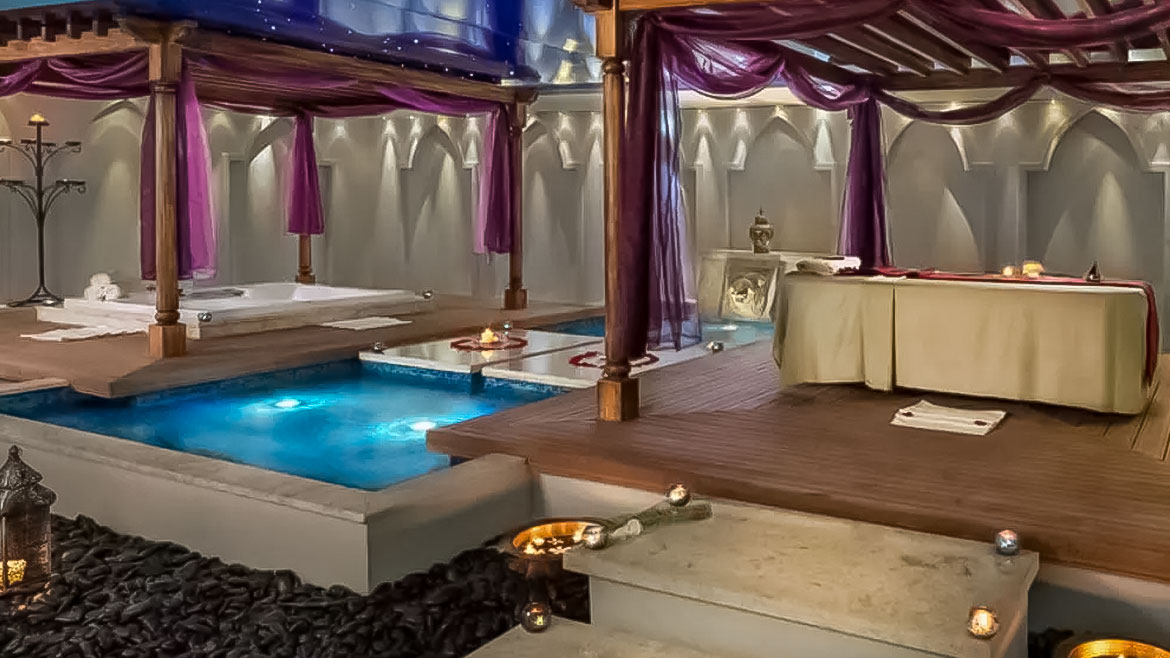 The lavish furnishings of this multi-award-winning spa of the Jumeirah Zabeel Saray hotel feature marble, dark wood, mosaics, and murals, in addition to the magnificent Turkish Hammam. There are 42 treatment rooms with various amenities, including snow rooms, steam rooms, thalassotherapy pools, floating baths and hydrotherapy rooms. The therapies and features that make it the best spa in Dubai include, among others, the Talise Couple's Spa, Talise Facials, Talise Ottoman Hammam, Luxury Body Treatments, Day Spa Rituals and Talise Massage. It provides you most elegant and relaxing Dubai spa massage.
Softouch Spa at Kempinski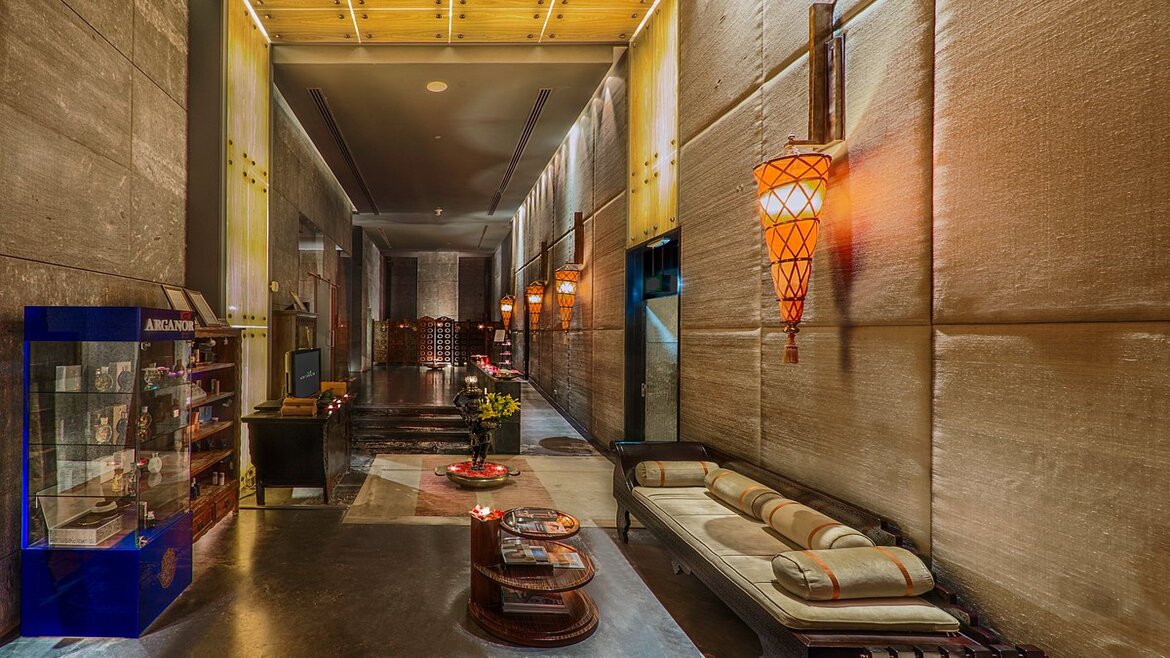 This spa in Dubai is situated in the Mall of Emirates, is open twenty-four hours a day, and provides a range of indulgent services, from a neck or foot massage to spa treatments that induce sleep and balance the chakras. With the products or oils of your choosing, you can select from well-known European, Balinese, Caribbean, and Indian spa and traditional Chinese therapies. You should go there for late-night relaxation to unwind after a long day.
Jiva spa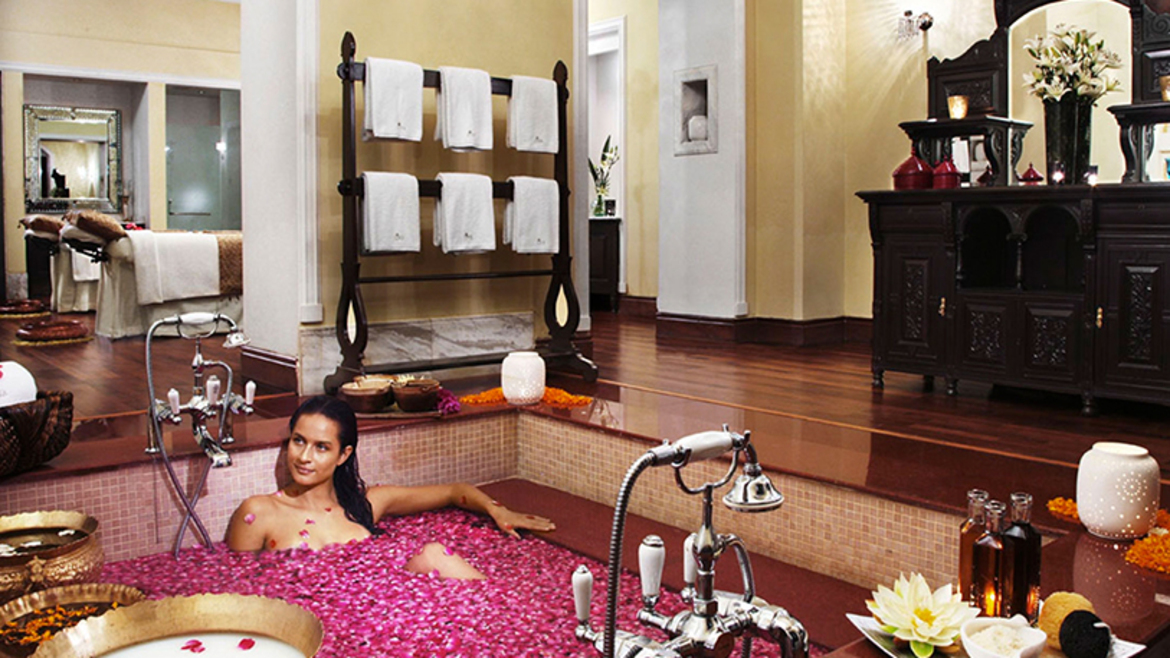 Indulgent Indian therapies like the Champi (head massage),  Chandan (treatment using sandalwood paste), and traditional Maalish (oil massage), as well as Ayurvedic treatments, traditional aromatherapies, Bhutanese baths, beauty treatments like facials, meditation, and yoga, are all available at Taj Dubai's heritage spa, Jiva Spa. This luxury spa in Dubai includes opulent treatment rooms, a suite for couples, separate saunas and steam rooms, and kid- and adult-sized swimming pools. All of the products used at Jiva Spa are all-natural and specially created using herbs, essential oils, and other specific components from India.
Conclusion
So, in the above blog, we have gone through the 7 best spa in Dubai Under AED 600. These luxury spas offer an assortment of holistic treatments using modern and traditional methods to soothe your body and mind. The staff in these dubai spa massage centres are extensively trained to learn and maintain continental and world-class standards and procedures. 
Get connected with the Dubai Local if you are looking for such more amazing information.