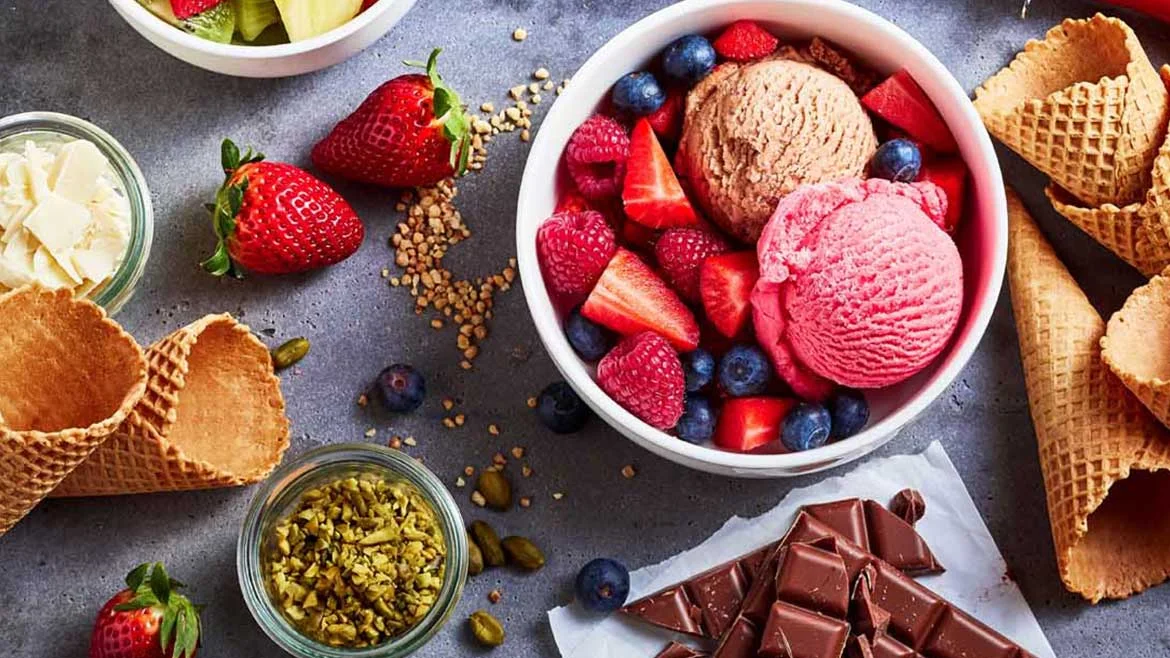 5 Best Ice Cream Parlours You Should Try in Dubai Mall to Satisfy Your Cravings
Being in the middle east, Dubai is a place of soaring temperature. You will often be on the lookout to finding opportunities to beat the scorching heat. And what better way than to grab an ice cream while on a long shopping spree?
With plenty of ice cream parlours, Dubai Mall can be safely called a paradise for ice cream connoisseurs. If perfection of taste and texture in ice creams is what drives you the most, you should visit the most popular ice cream parlours available here. 
Top 5 Ice Cream Parlours at Dubai Mall
Here are the best parlours serving delectable frozen treats at the largest mall of the world:
1. Ice Cream Lab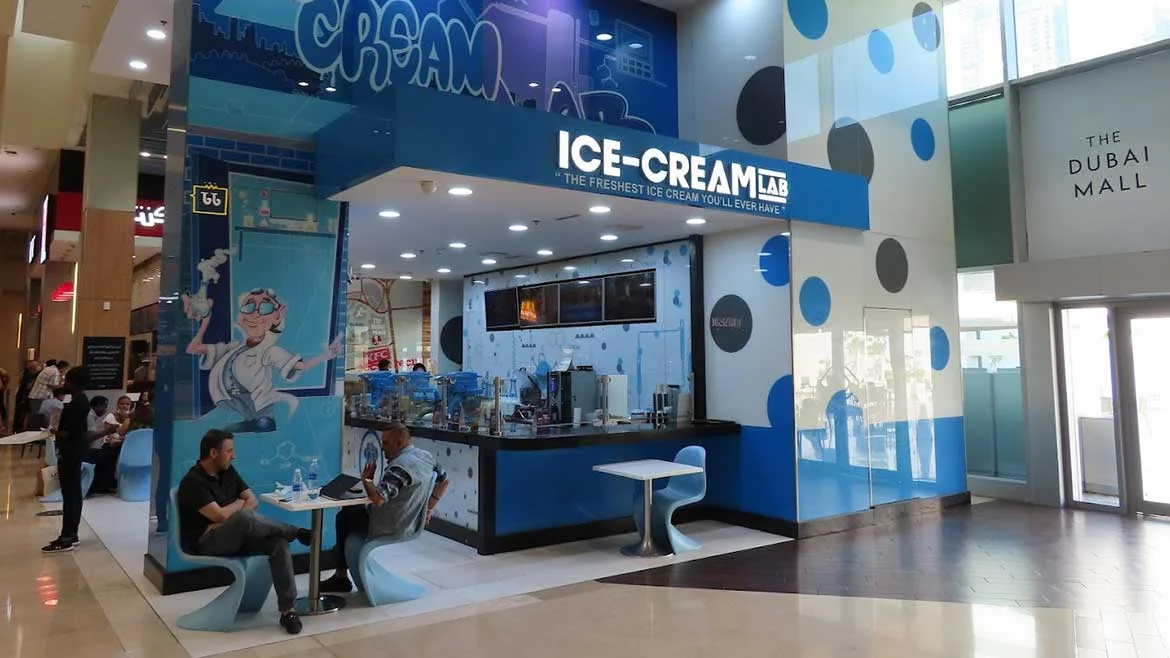 Ice Cream Lab is a popular choice as an ice cream parlour in Dubai Mall. One of the major attractions of this shop is its use of liquid nitrogen to freeze ice cream in an instant. With this innovative technology, the parlour never fails to please customers with a personalised and satisfying cup of fresh ice cream. 
You can choose and order a flavour that moves your taste buds the most. Ice Cream Lab offers splendid options in terms of flavours, including lotus experiment, cookies and cream, salt lick crunch, vanilla, and strawberry. You can also try out a combination of these if you prefer.
Average Cost for Two:

AED 25

Level:

Second Floor

Timings:

From 09:00 am to 12 midnight

Contact Number:

+9714330 8831
2. Baskin Robbins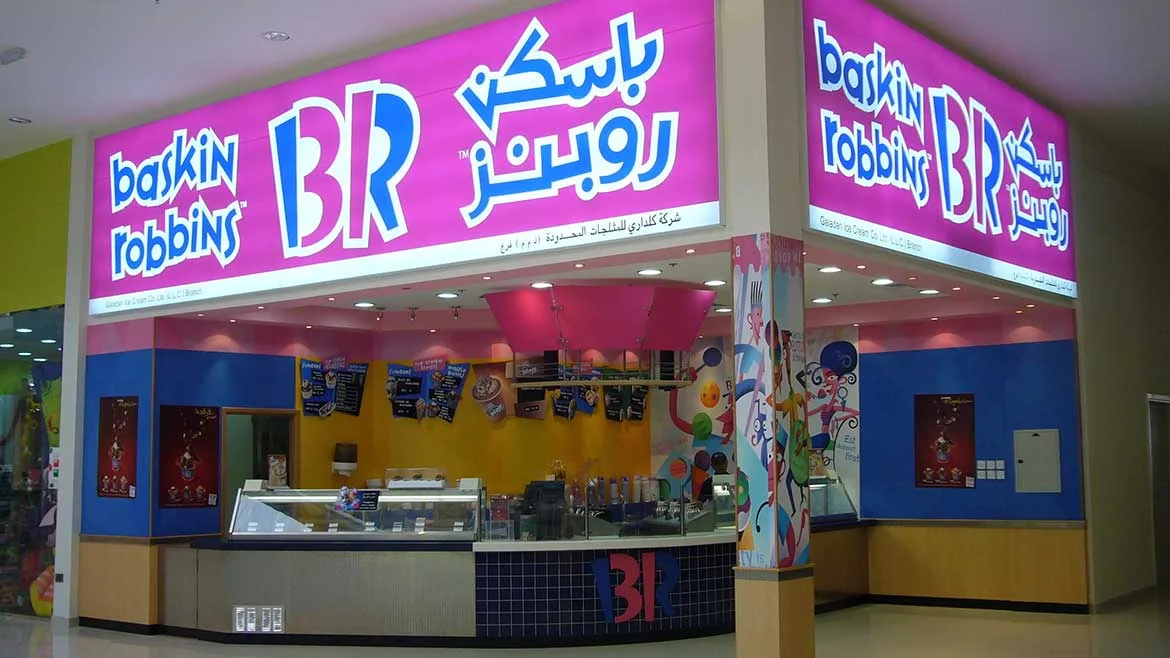 Baskin Robbins is a world-famous ice cream manufacturer and it hardly needs any introductions. If you are an ice cream lover, you must already be familiar with the brand and the premium ice creams and frozen desserts it produces. 
Baskin Robbins at Dubai Mall boasts of having around 1200 flavours to gift your taste buds the most delightful taste they can ever find. Its commitment to offering the best in terms of taste and flavour makes it one of the popular go-to destinations for ice cream lovers.
Average Cost for Two:

AED 20

Level:

Second Floor
Timings:

10:00 am to 12:00 am from Sunday to Wednesday and from 10:00 am to 01:00 am from Thursday to Saturday

Contact Number:

+9714330 8310
3. Mövenpick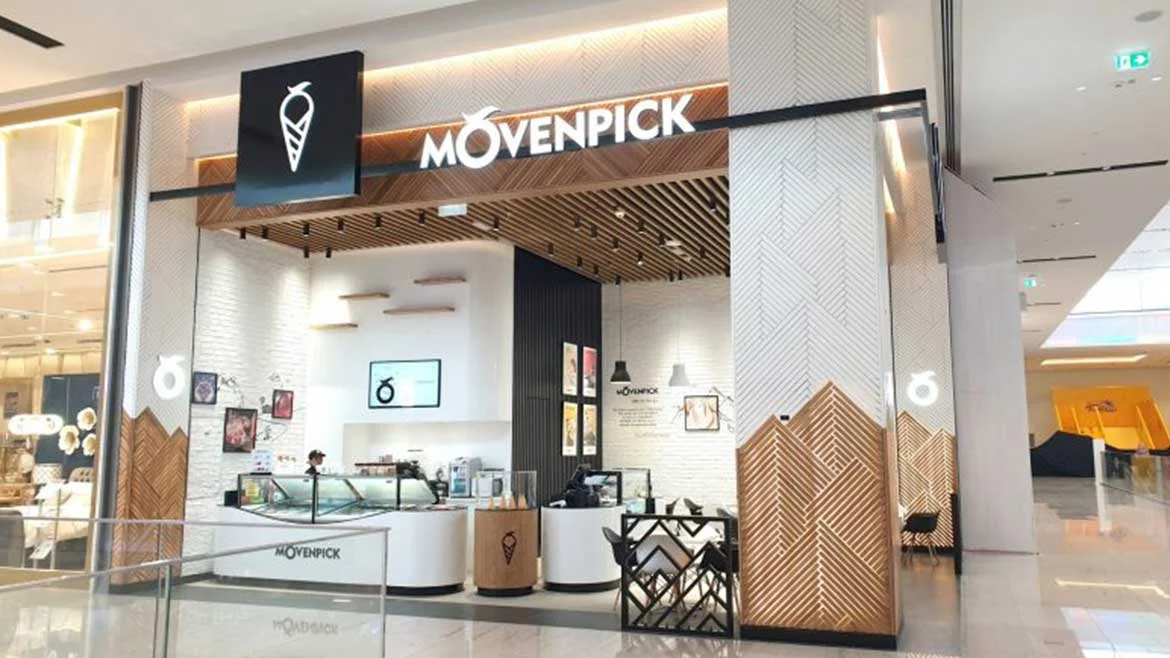 If you like fresh gourmet ice cream, Mövenpick is the parlour you must visit. In this Swiss Ice cream shop, you will get the best offerings of nature. The ice creams at Mövenpick are known for their creamy texture and authentic taste. You can ask for an ice cream with a single-flavour, or go with personalised flavours. 
Some of the most admired flavours at this parlour are maple walnut, yoghurt, vanilla, strawberry, etc. For a better design of your ice cream, you can also add different toppings.
Average Cost for Two:

AED 60

Level:

Ground Floor
Timings:

10:30 am to 11:30 pm from Sunday to Wednesday and 10:30 am to 12:30 am from Thursday to Friday

Contact Number:

+97143627500
4. Cold Stone Creamery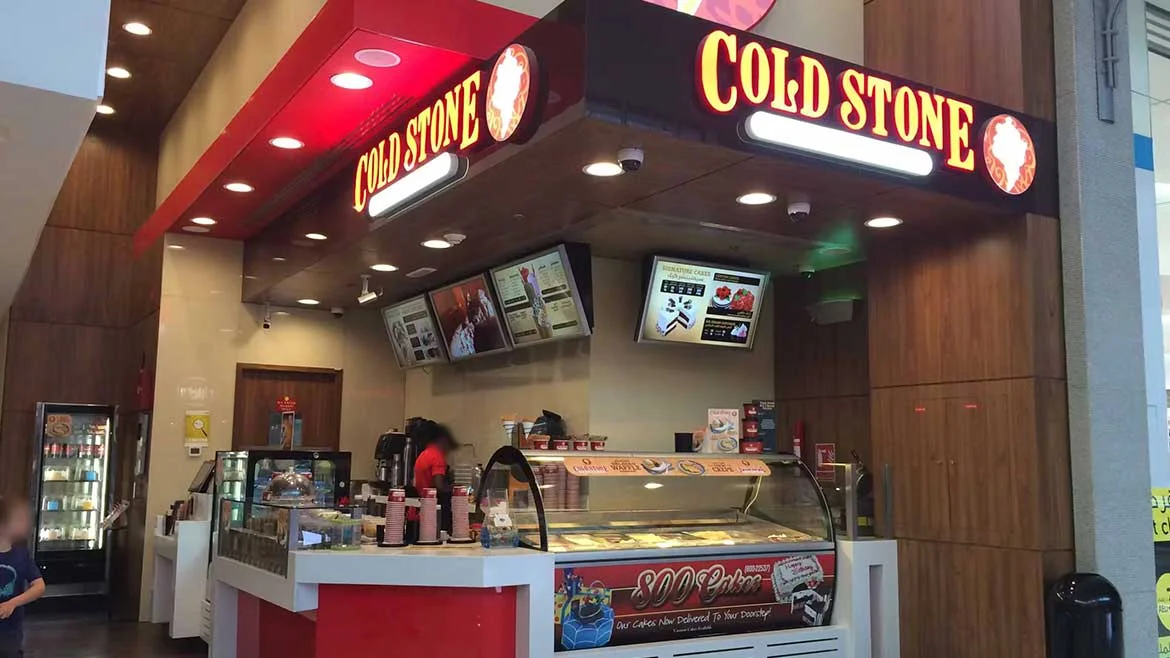 Cold Stone Creamery is also one of the popular ice cream parlours in Dubai Mall. The parlour uses fresh ingredients to prepare different flavours of ice creams with premium quality.
At Cold Stone Creamery, you can get a wide range of flavours for your delight. Some signature ice creams at this parlour include Chocolate Devotion, OREO® Overload, Cookie Doughn't, Cheesecake Fantasy, Banan Caramel Crunch™, etc., making Cold Stone Creamery a unique choice for your indulgence in refreshing delicacies.
Average Cost for Two:

AED 60

Level:

Ground Floor
Timings:

10:30 am to 11:30 pm

Contact Number:

+971552136400
5. Ladurée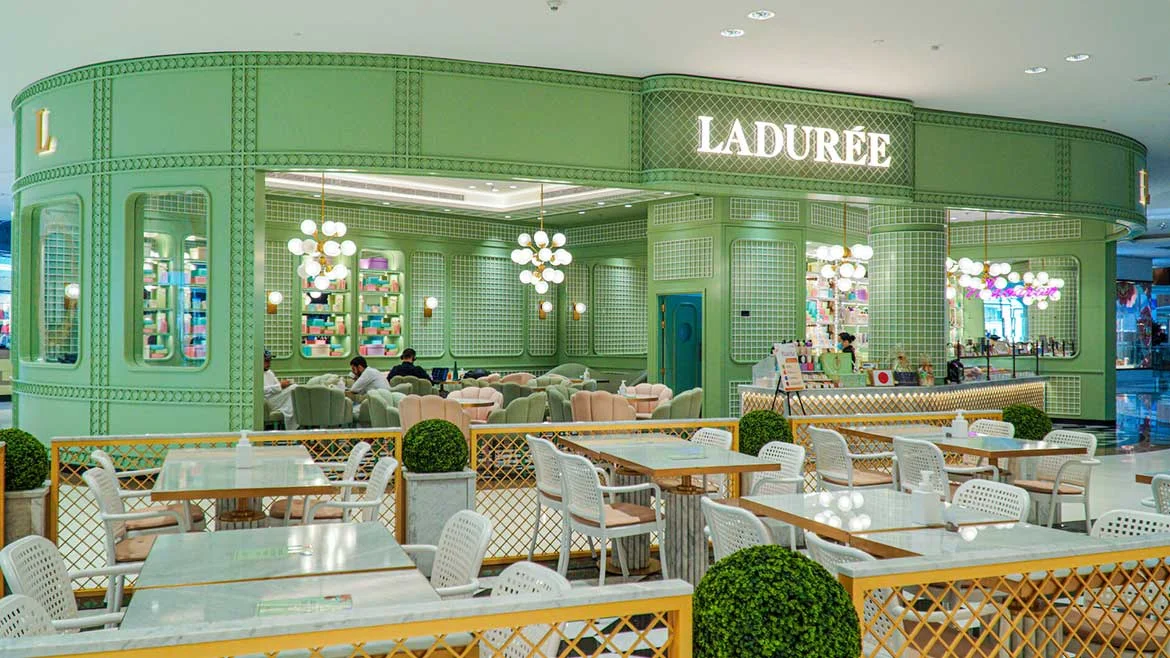 To indulge in the rich frozen delight, you can also stop by Ladurée in Dubai Mall. From the flavours to the taste, it offers all you will be looking for in a frozen treat. 
Among the flavours, coffee, vanilla, pistachio, rose petal, salted caramel, etc., are the favourites of ice cream lovers. It also offers refreshing sorbet flavours, including chocolate, strawberry and raspberry. To get the most out of the treat and give your taste buds ultimate gratification, order Chantilly topping with the frozen dessert.
Average Cost for Two:

AED 230

Level:

Ground Floor
Timings:

10:00 am to 01:00 am

Contact Number:

+97143213929
Listed are the best ice cream parlours inside Dubai Mall, favoured by people for their unique quality and taste. Visit these hubs to satisfy your cravings for frozen desserts. You will get a wide range of flavours and toppings to personalise your cup of ice cream.