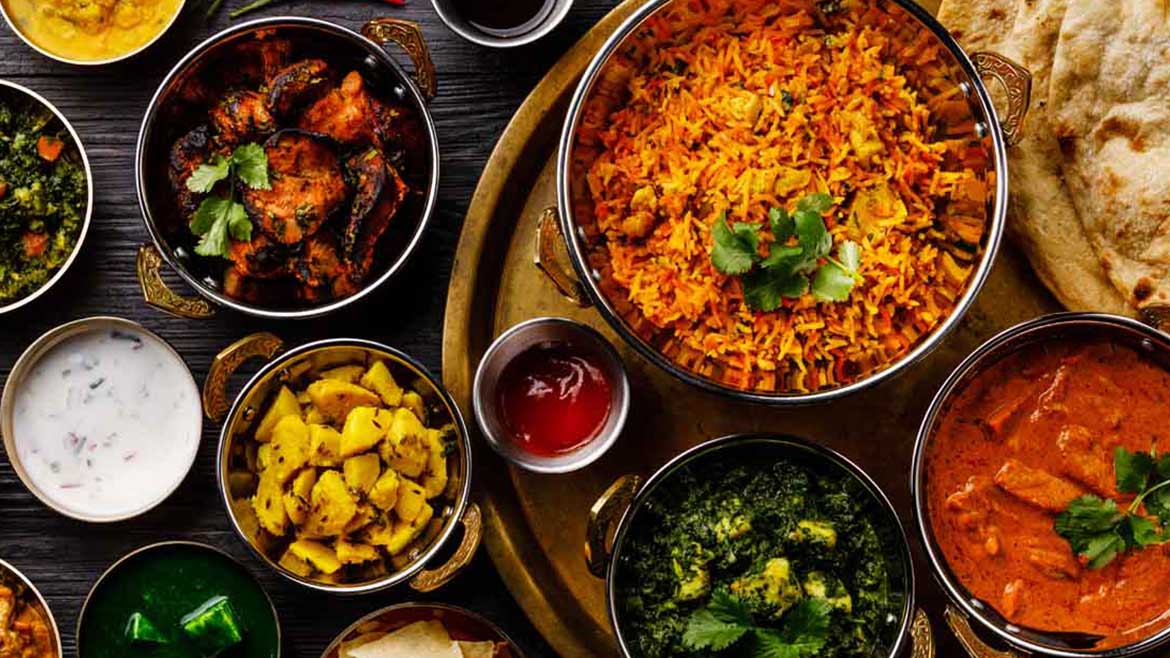 10 North Indian Restaurants in Dubai You Should Try
Undoubtedly, India is renowned as the world's spice capital and has a plethora of delicious and mouth-watering cuisines to offer. Among the world-famous cuisines is North Indian cuisine, which encompasses Jammu, Kashmir, Himachal Pradesh, Punjab, Haryana, Rajasthan, Delhi, Uttarakhand, Uttar Pradesh, and some parts of Bihar cuisine. If you're searching for the top ten North Indian restaurants in Dubai, this list will be extremely beneficial for all food enthusiasts.
Although North Indian cuisine is typically characterized as spicy, thick curry-based food, it is also rich in dried fruits, nuts, and dairy products. North Indian cuisine is widely consumed in Dubai and has become increasingly popular with each passing year. While there are numerous restaurants in Dubai that offer North Indian cuisine, we will only be listing the top-rated ones.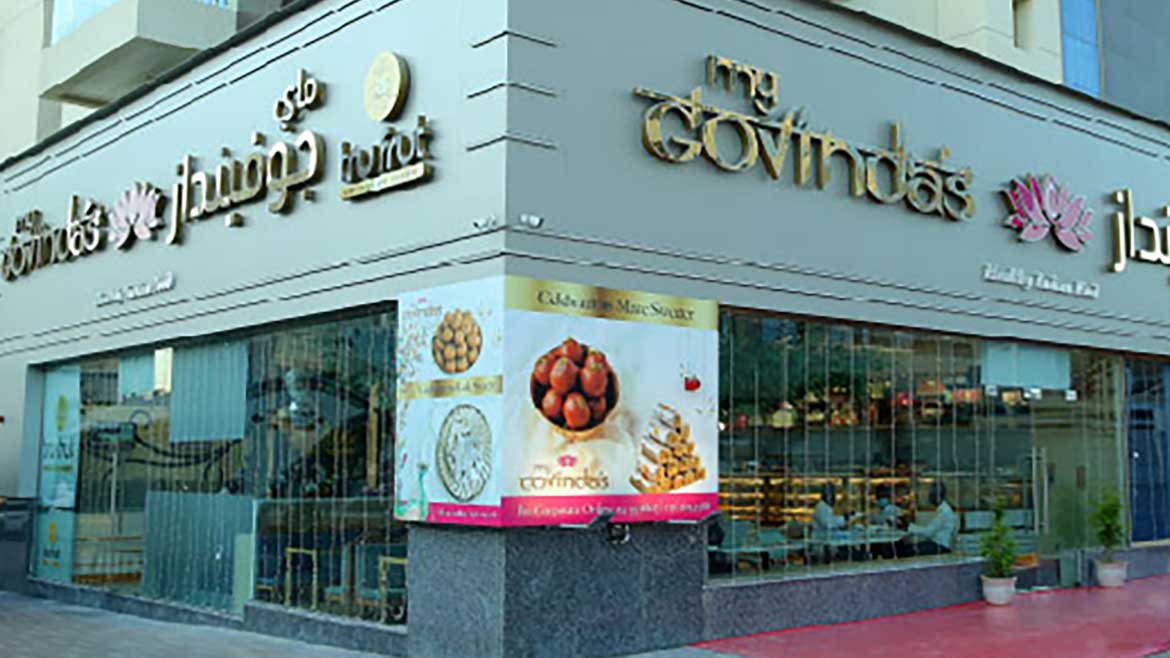 My Govinda's was established two decades ago, with a focus on serving simple and fresh food, known as "sattvic food" according to Ayurveda. The restaurant's entire atmosphere is inspired by Lord Krishna, offering a peaceful ambiance that's perfect for families and friends to enjoy high-quality food. The skilled and trained team is dedicated to providing world-class service to our customers.

The restaurant is popular for serving a delicious North Indian vegetarian menu that combines the flavors and goodness of various states. Customers love our signature dishes, such as the Lunch Box, special Indian thali, Dal Palak, and Tandoor Platter. They strive to minimize food wastage and even offer a free takeaway for those in need. As a result, My Govinda's has earned a place among the top ten

North Indian restaurants

in Dubai.

Location – Burjuman Centre Street 4A, Behind Regent Place Hotel, Dubai, UAE

Rasoi Ghar
Rasoi Ghar is renowned for its blend of Gujarati and Rajasthani cuisine, making it a popular North Indian restaurant in Dubai. The restaurant is well-known for its impeccable service and delightful ambiance, often recommended for its hospitality and hygienic surroundings. The most sought-after dish on the menu at Rasoi Ghar is the Thali, which expertly combines the unique flavors of various Indian states.

Location

– Opposite Bur Juman, CenterPoint – Zainal Mohebi Plaza – Sheikh Khalifa Bin Zayed St – Bur Dubai – Dubai – United Arab Emirates
Bombat Basera, a well-known vegetarian restaurant, is renowned for offering affordable North Indian cuisine and fusion dishes, as well as its impressive interior decor. With its delectable menu featuring dishes such as Paneer Angara, Sabudana Khichdi, Paneer Makhani, and Pani Puri, it has secured its place as one of the top 10 North Indian restaurants in Dubai.

Location

– Ground Floor, Rolla Residents, Behind Khaleej Centre, Rolla Street, Mankhool, Dubai
Kamat Restaurant is a well-known Indian vegetarian eatery with 7 different locations in Dubai, serving a wide range of delectable dishes from both North and South Indian cuisine, as well as street food and Indo-Chinese cuisine. Along with its impressive ambiance, the restaurant offers world-class service to its customers. Among the popular dishes served at Kamat Restaurant are Dahi Sev Puri, Aamras Puri, Makkai Palak, Spicy Dosa, and Achari Paneer.

Locations

– City Centre Deira Mall, Ibn Battuta Mall, Jumeirah Lake Towers, Business Bay, Dubai, Internet City, AlQusais, Al Mankhool.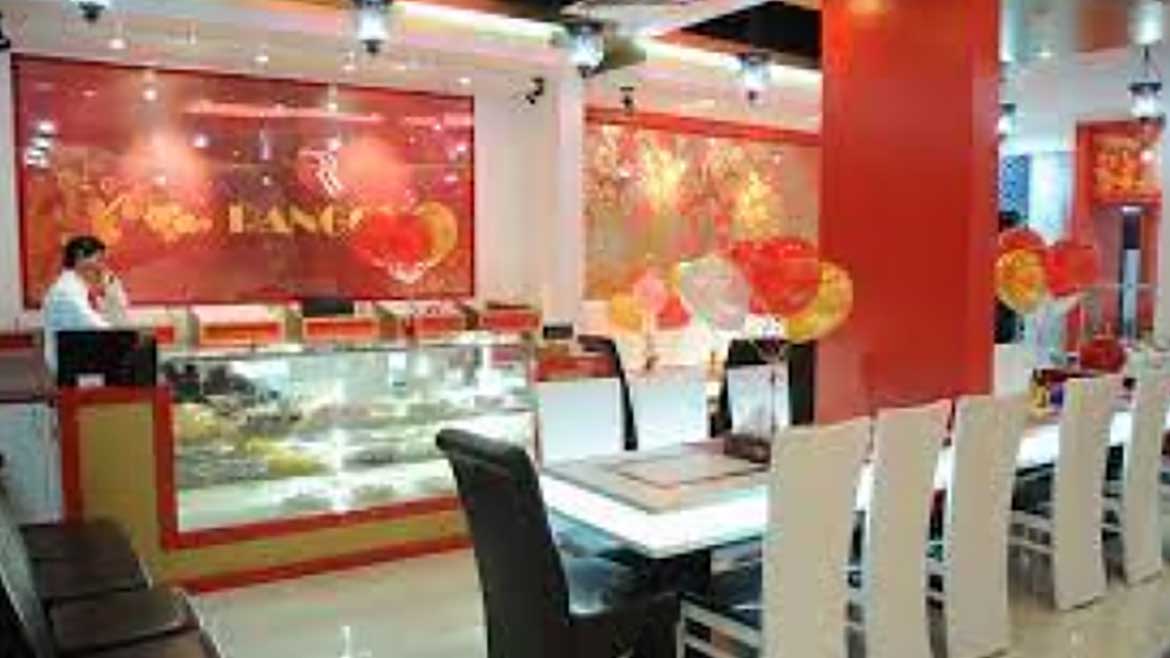 Situated in Al Karama, Dubai, Rangoli restaurant specializes in a variety of cuisines, including North & South Indian, street food, and fast food. With dishes like Gujarati Thali and Tawa Paratha, Rangoli has earned a reputation for serving authentic, delicious Indian food at affordable prices. As a family restaurant, it offers a warm and welcoming atmosphere. It's no surprise that Rangoli has been recognized as one of the top 10

North Indian restaurants in Dubai.Location

– Oud Metha, Karama, Meena Bazaar

The Rajdhani restaurant is renowned for its Indian vegetarian thali, although it specializes in North Indian cuisine, particularly from Rajasthan. Its menu features popular dishes such as moong dal khichdi, paneer jalfrezi, dal baati, and Jalebi rabdi. As one of the top-rated Indian restaurants in Dubai, Rajdhani provides a tranquil ambiance that complements the gastronomic experience, in addition to offering high-quality food.

Location

– Al Karama Near Emirates Post Office, Dubai United Arab Emirates

Located in Al Karama, Spice Klub is a 100% pure vegetarian restaurant that has gained fame for its delectable North Indian cuisine and excellent service. A perfect spot to spend a weekend with loved ones, this restaurant also offers fusion food. Some of the popular dishes served at Spice Klub include Pan Mousse, Jamun Juice, Dal Masala, and Roomali Cheese Papad.

Location

– Hamsah Building Block A, Behind Ansar Gallery, Zabeel Street, Al Karama, Dubai 

Mami's Illam is a pure vegetarian restaurant that is renowned for its cleanliness, themed decor, and inviting ambiance. It offers a range of dishes, including popular ones like Kadala Curry, Thali, and Masala Poori. This restaurant is an excellent choice for hosting large gatherings for lunch or dinner, thanks to its affordable prices and great service. If you're looking for

North Indian restaurant in Dubai

with a welcoming atmosphere, Mami's Illam is the place to be.. 

Location

– Ground Floor, Building 6, Zen Cluster, Discovery Gardens, Dubai

Nalan Restaurant, situated in the prime location of BurJuman Centre in Dubai, offers a diverse menu that includes North Indian, South Indian, and Indo-Chinese cuisine. It is an affordable

North Indian restaurant in Dubai

that provides an ideal setting for spending quality time with family. One of the highlights of this restaurant is the ability to customize your food to your preference, including spiciness, ingredients, and portion size. With its extensive menu and focus on North Indian cuisine, Nalan Restaurant is a must-visit for foodies in Dubai.

Location

– Khalid Bin Al Waleed Road, Al Mankhool, Dubai, United Arab Emirates

With four locations in Dubai, Sangeetha Restaurant is a popular choice for authentic North and South Indian cuisine, as well as desserts. The restaurant's menu features a variety of dishes, including curd rice, Adai Avial, and Aubergine curry. Sangeetha is known for its affordability and is a popular spot for families to enjoy delicious Indian food in a relaxed atmosphere. Whether you're looking for a quick bite or a leisurely meal, Sangeetha Restaurant is a must-visit for anyone seeking authentic Indian cuisine in Dubai.

Location

– 29 A Street, Near Lulu Supermarket, AL Karama

For more information on the best North Indian restaurants in Dubai, follow the Dubai Local for significant updates.