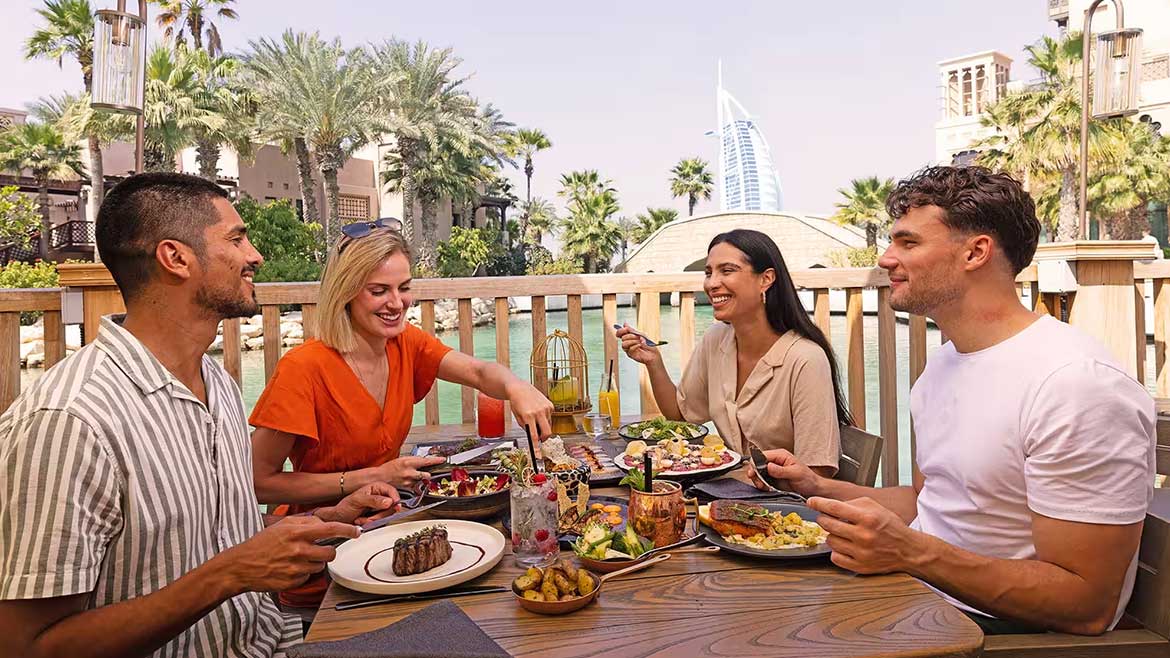 Explore Dubai's International Cuisine: from Indian to Italian
Dubai, one of the most advanced and wealthiest cities in the world, has become a global tourism hotspot in recent years. With an influx of visitors from around the world, Dubai has developed a reputation for offering a wide range of cuisines from all corners of the globe. From Indian to Italian, international cuisine in Dubai caters to every palate.
Indian cuisine, known for its vibrant spices and aromatic herbs, is a delightful mix of vegetarian and non-vegetarian dishes that are famous for their rich flavors and texture. On the other hand, Italian cuisine is known for its simplicity and authenticity. If you're planning a trip to Dubai, exploring the city's international cuisine is a must-do activity.
Italian Cuisine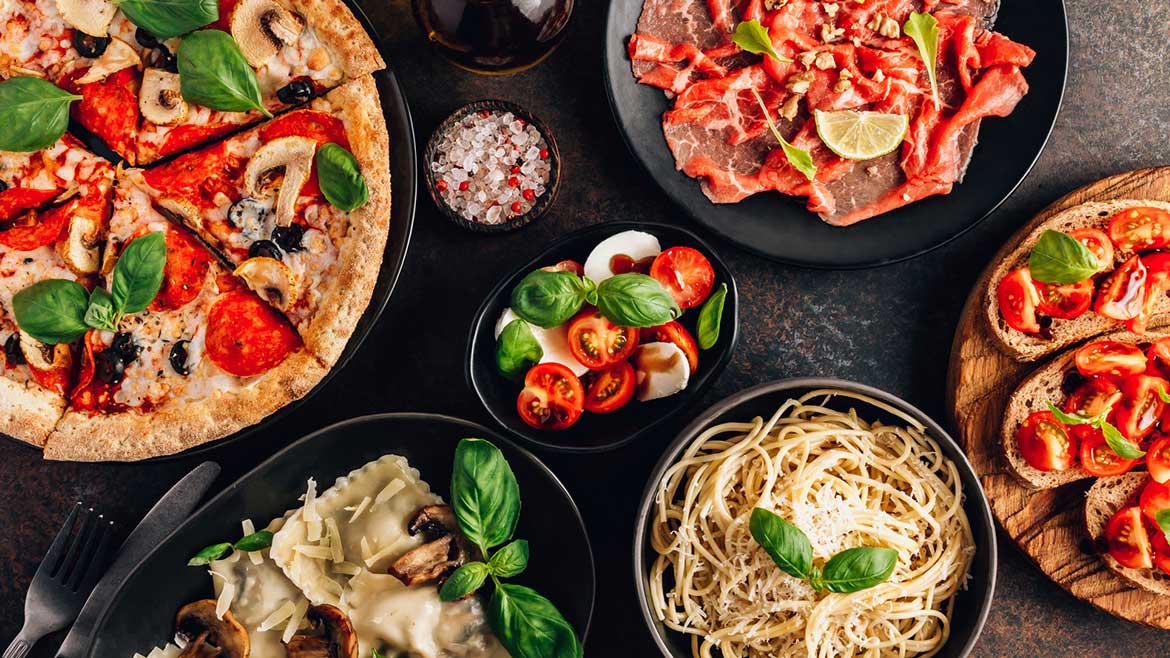 Exploring Italian food in Dubai is an absolute must for food lovers. Italian cuisine is renowned all over the world for its rich flavors, sauces, and textures. From classic pasta dishes to delectable pizzas and seafood specialties, Italian cuisine has something to offer for everyone. Dubai boasts a diverse selection of Italian restaurants that cater to all tastes and preferences.  Some of the most famous Italian dishes to try in Dubai include risotto, lasagna, and tiramisu.
Top Places to Eat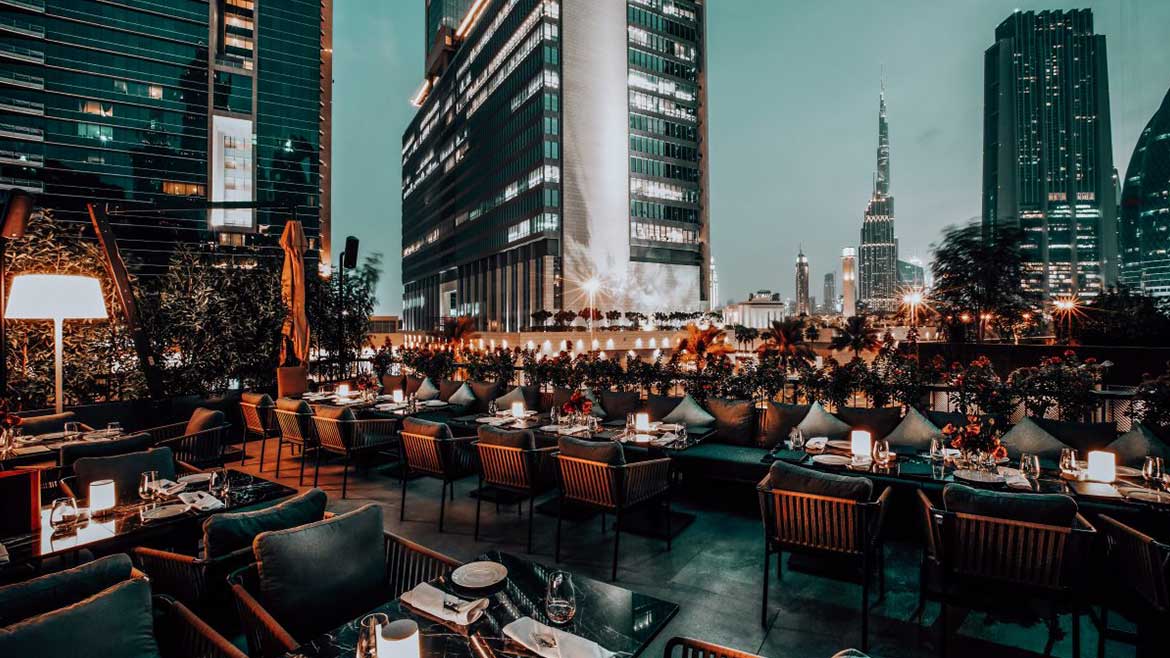 Being one of the award-winning Italian stalwarts, this chic restaurant serves up contemporary Italian food in Dubai with a modern twist, and features an extensive wine list. With the experienced chefs, Roberto's offer you the contemporary and the most authentic Italian cuisine. 
Address: Roberto's Restaurant and Lounge, Gate Village Building No. 1, DIFC, Dubai, UAE
Contact: +97143860066
Timings: Everyday 12 PM – 3 AM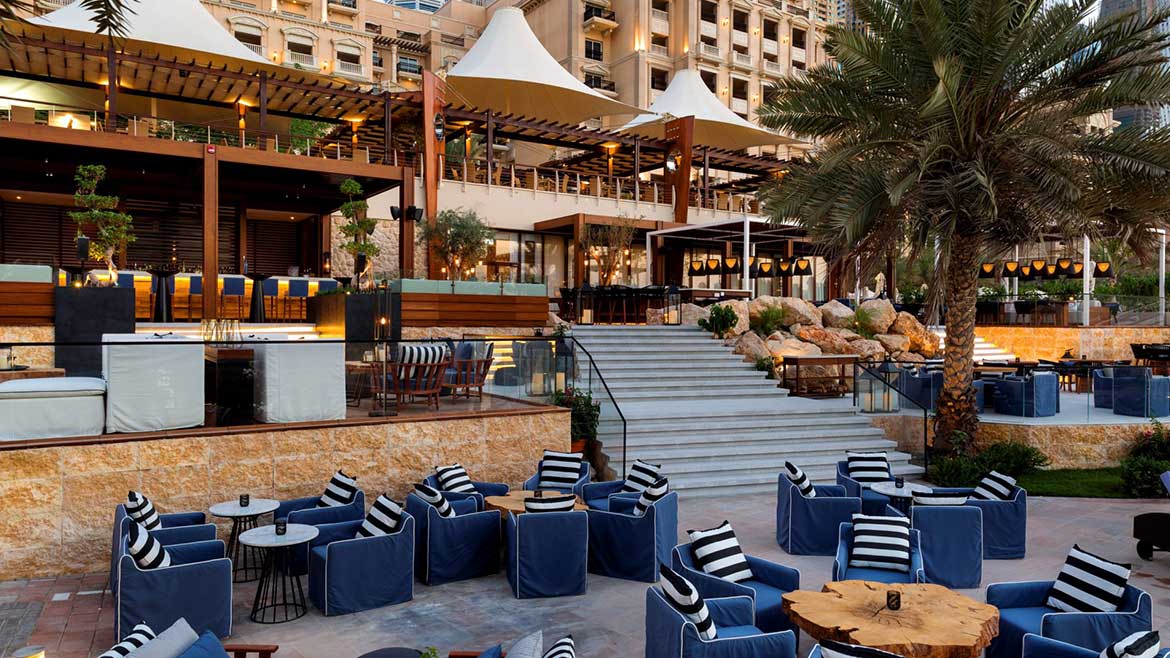 Located at The Westin Dubai Mina Seyahi Beach Resort & Marina, this Italian restaurant offers breathtaking views of the Arabian Gulf and a menu of authentic Italian cuisine. Bussola is an award-winning restaurant, offering casual, luxury, and traditional experience altogether. They have multiple types of cuisines, including Italian, for which they are known in the entire city. 
Address: The Westin Dubai Mina Seyahi Beach Resort & Marina, Dubai Marina, Dubai, UAE
Contact: +97145117373
Timings: Everyday 4:00 PM – 7:00 PM
Indian Cuisine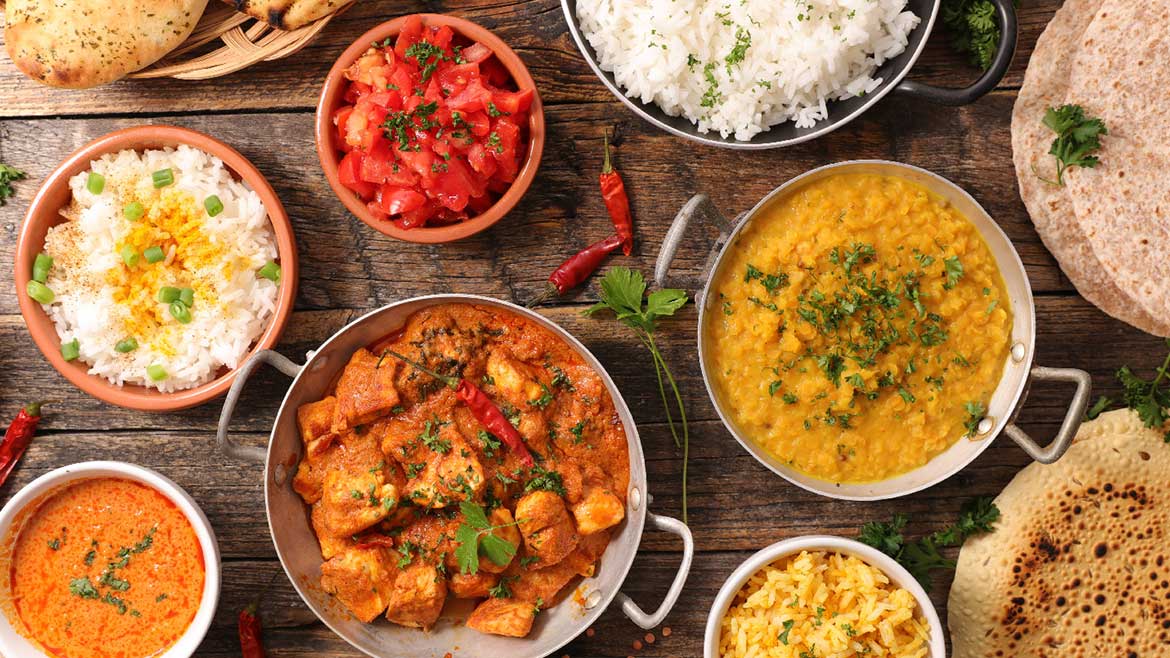 Exploring Indian food in Dubai is an absolute treat for your taste buds. Known for its rich spices and authentic flavors, Indian cuisine has gained a global following, and Dubai boasts a variety of restaurants that offer traditional Indian dishes. The diverse range of spices and herbs used in Indian cooking gives each dish a unique and distinct flavor that sets it apart from other cuisines. From aromatic biryanis to buttery naans, Indian cuisine has something for everyone. Some of the most famous Indian Cuisine in Dubai include butter chicken, tandoori chicken, samosas, and dosas. Exploring Indian food in Dubai is a must-do for anyone looking to experience an explosion of flavors and aromas.
Top Places to Eat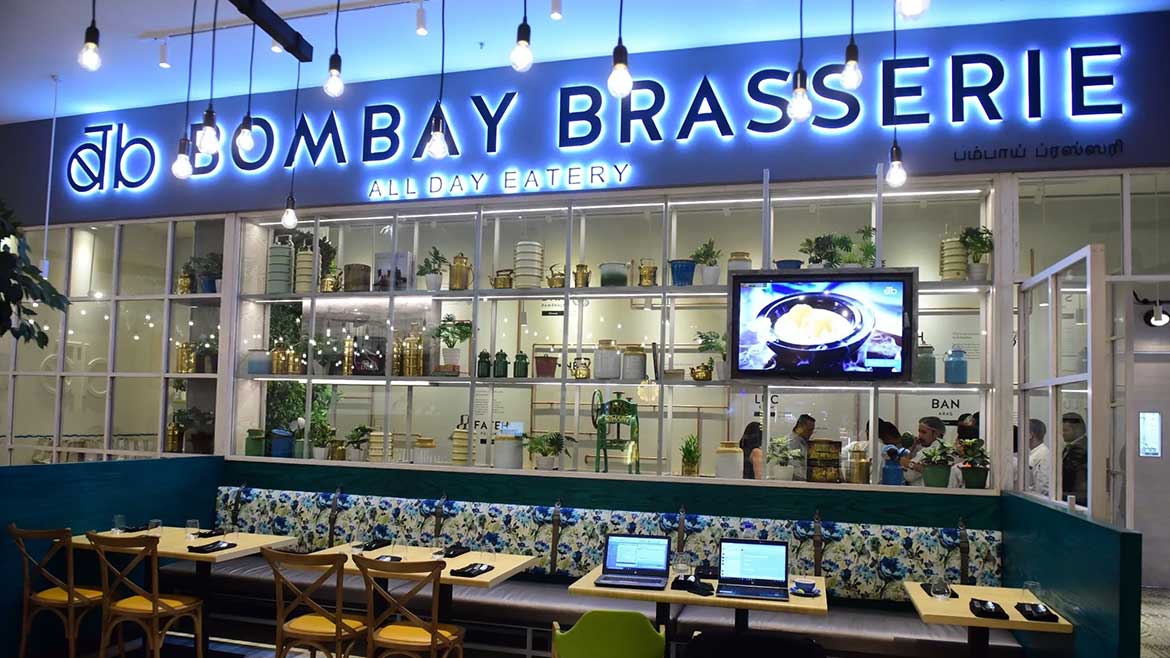 Located at the Taj Dubai hotel, this restaurant offers a menu of classic Indian dishes with a contemporary twist, and features a stylish art deco interior. They serve both contemporary and classic Indian cuisine. Bombay Brasserie operate with a live open kitchen and a botanical bar to enhance your dining experience. 
Address: Burj Khalifa St, Business Bay, Dubai, UAE
Contact: +97144383222
Timings: Everyday 12PM – 11:30PM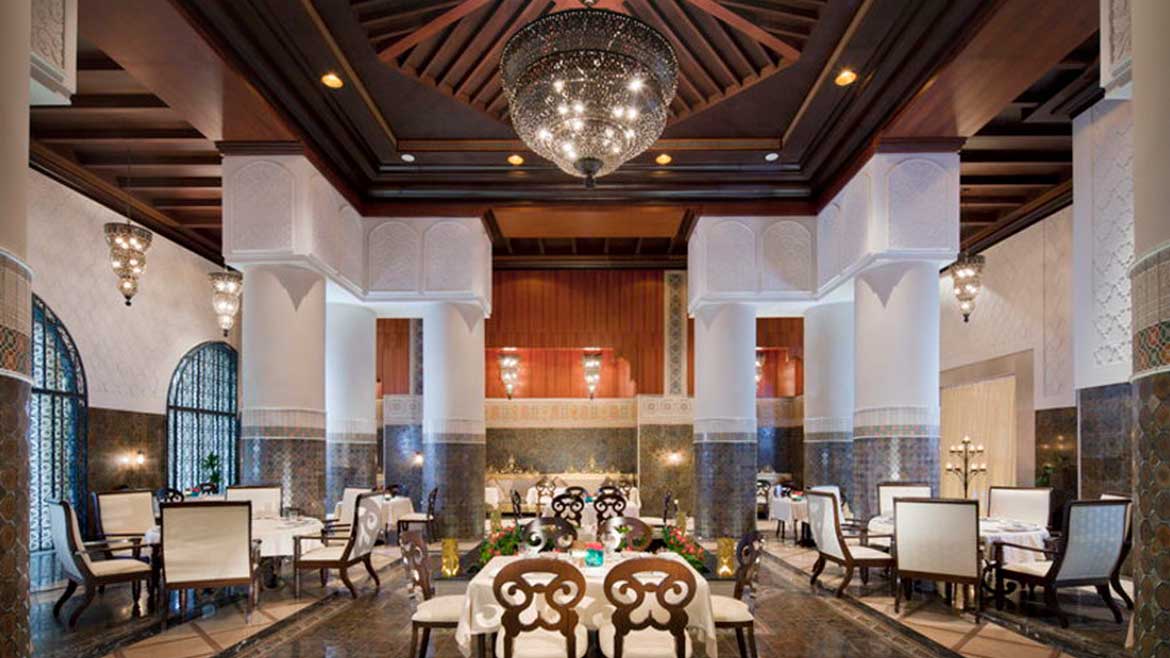 This elegant restaurant at the Jumeirah Zabeel Saray hotel offers a menu of traditional North Indian dishes, with a focus on tandoori and biryani. Must try food item: Shahenshahi Thali which consists of 40 dishes and 13 KGs of food.
Address: Crescent Rd, The Palm Jumeirah, Dubai, United Arab Emirates
Contact: +97144530444
Timings: Lunch – Sat and Sun 1:00 PM – 4:00 PM, Dinner: Everyday – 7:00 PM – 11:00 PM
Other Cuisines to try in Dubai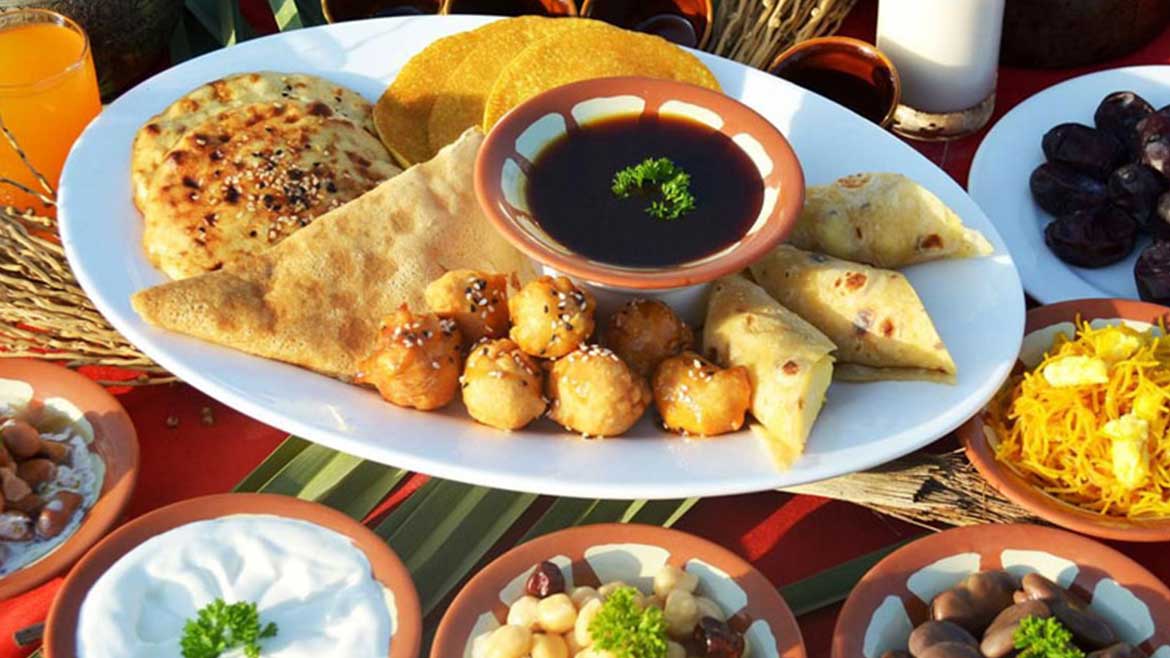 Dubai is a melting pot of cultures, and the city boasts a diverse range of cuisines beyond Indian and Italian. Dubai food also includes Emirates cuisine, also known as Emirati cuisine, is a must-try for anyone looking to explore local flavors. The cuisine combines traditional Arabic and Bedouin influences with spices and ingredients from India and East Africa. 
Arab cuisine is also popular in Dubai and is characterized by its use of fresh herbs and spices. Lebanese and Turkish cuisines are also prevalent in the city and offer a diverse range of flavorful dishes such as shawarma, kebabs, and hummus. Exploring these cuisines in Dubai is an excellent way to experience the city's multicultural flavors and heritage.
Conclusion
Dubai food is a paradise for food lover's. From Indian and Italian cuisine to Emirati, Arab, Turkish, and Lebanese cuisine, the city has something to offer for every palate. These cuisines are unique and authentic, and their distinctive flavors and textures are sure to leave you mesmerized. So if you're visiting Dubai, make sure to indulge in these culinary delights as they can never disappoint. Indian and Italian cuisine, in particular, are two of the best cuisines in the world, and a trip to Dubai is not complete without sampling some of their iconic dishes.
If you're looking to experience the best of Dubai's dining scene, be sure to check out Dubai Local. Whether you're a foodie looking to explore the city's hidden gems or a traveler seeking a memorable culinary experience, Dubai Local has you covered. With their insider knowledge and passion for local cuisine, So book your tour with the help of Dubai Local today and get ready to embark on a culinary adventure in one of the world's most vibrant cities.