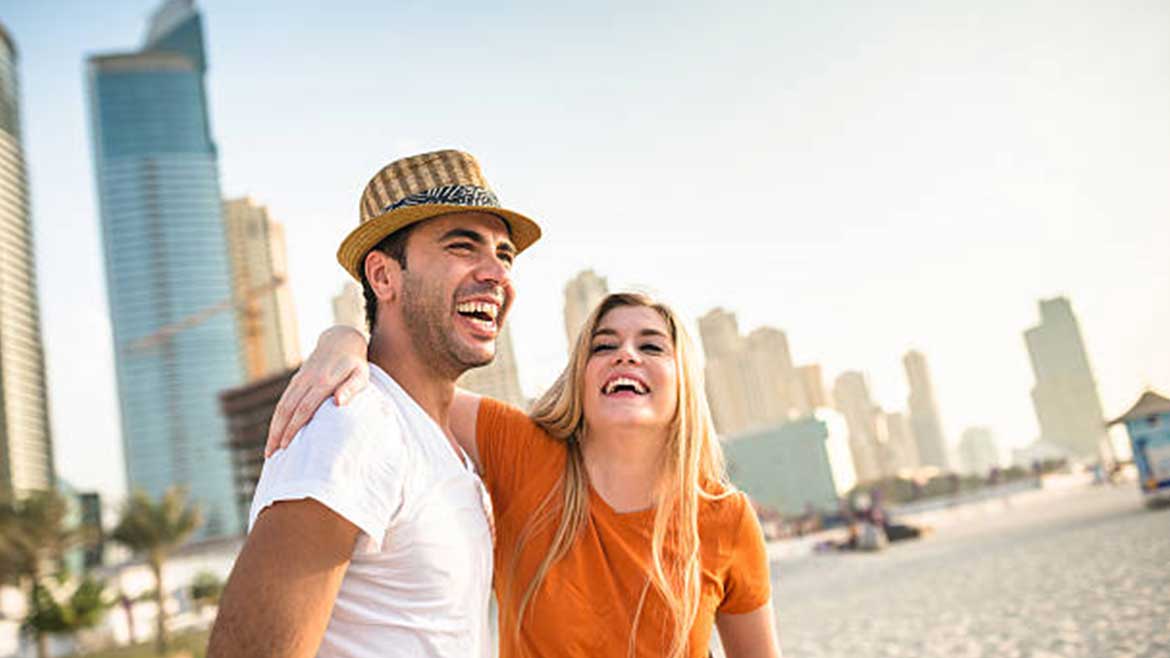 10+ Incredible Places to Visit in Dubai for Free
Is there any way to save money on a vacation to Dubai in a city which has been known for being pricey and unaffordable for the typical tourist? Absolutely! We have done our research at Dubai Local and came up with the list of some of the best, incredible places to visit in Dubai for free (or at very cheap prices).
The Dubai Fountain Show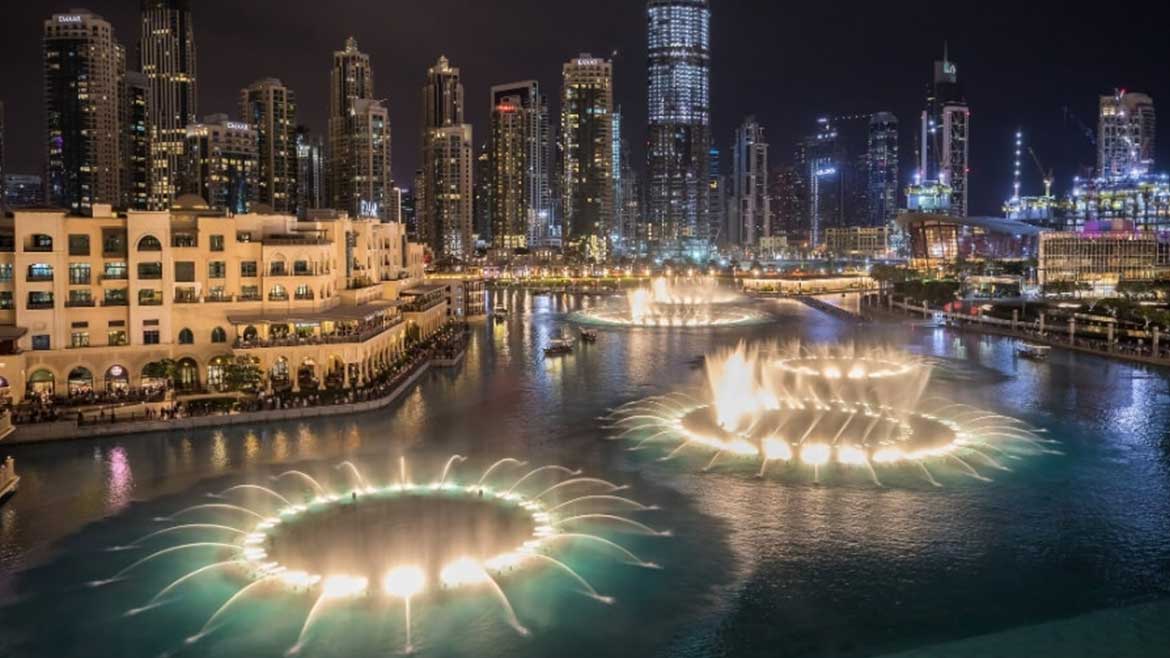 One of the best places to visit in Dubai for free, the Dubai Mall and Downtown Dubai. The Dubai Fountain Show, a visual wonder, is presented to guests every noon and until evening. Under the Burj Khalifa, perfectly choreographed dancing fountains perform to music that ranges from contemporary pop songs to traditional Arabian melodies (which also presents its own LED show in the evening time).
Address: Sheikh Mohammed bin Rashid Blvd – Downtown Dubai – Dubai – United Arab Emirates
Palm Boardwalk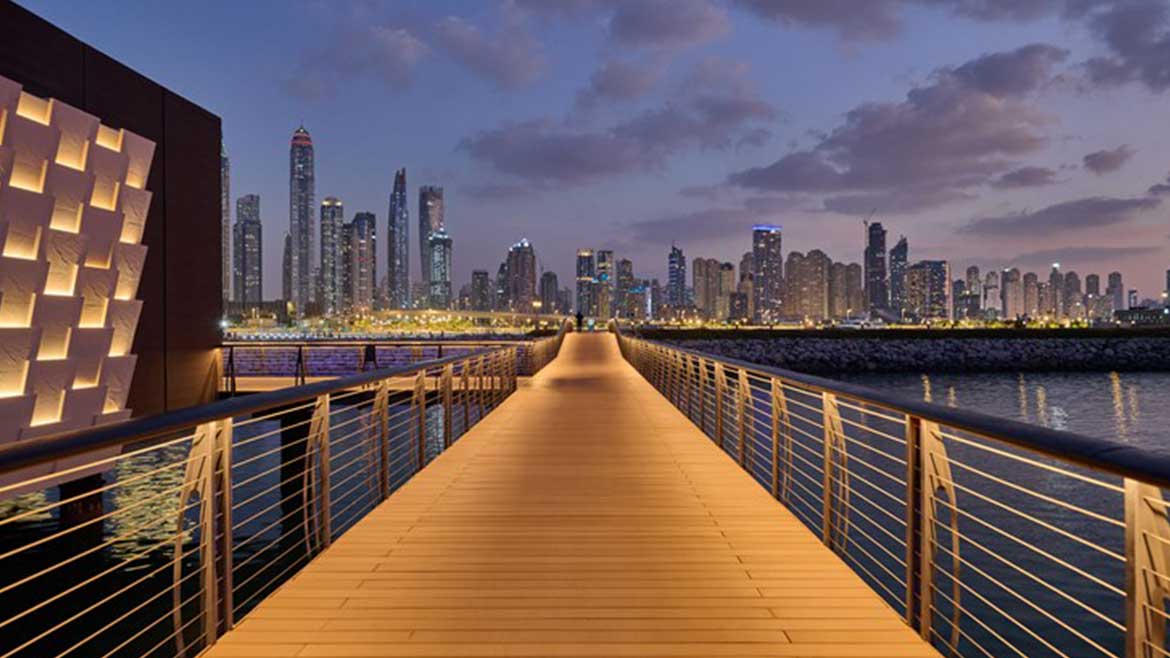 Enjoy a breathtaking sunset walk over Dubai's most expensive resort area, which covers the outer ring of the Palm Jumeirah. Despite the fact that only the really healthy might be able to complete the entire 11 kilometers, there are food trucks and tables along the wooden boardwalk for frequent stops. One of the finest free things to do on Palm Jumeirah is the boardwalk, which runs from the Rixos Palm Jumeirah Hotel on the Crescent's east side to the One&Only The Palm on the crescent's west side. 
Address: 44J8+G87 – Crescent Rd – The Palm Jumeirah – Dubai – United Arab Emirates
Ras Al Khor Wildlife Sanctuary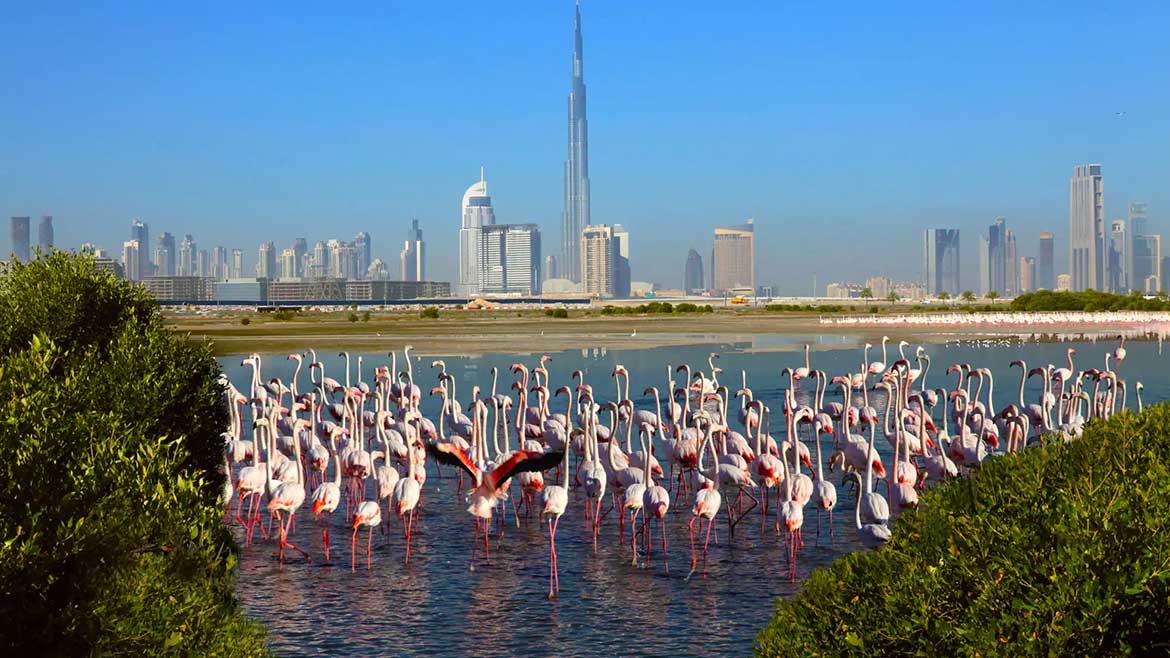 Visit the Ras Al Khor wildlife sanctuary on the city's outskirts to see over 170 native species that live there, with the magnificent pink flamingos being a popular attraction. With air-conditioned viewing platforms and a Lagoon Hide for undisturbed watching of its residents, the wetlands are a lovely free urban sanctuary. This is one of the must places to visit in Dubai if you're a wildlife lover.
Address: Baniyas 20, Baniyas Road, Deira – Dubai – UAE
The Kite Beach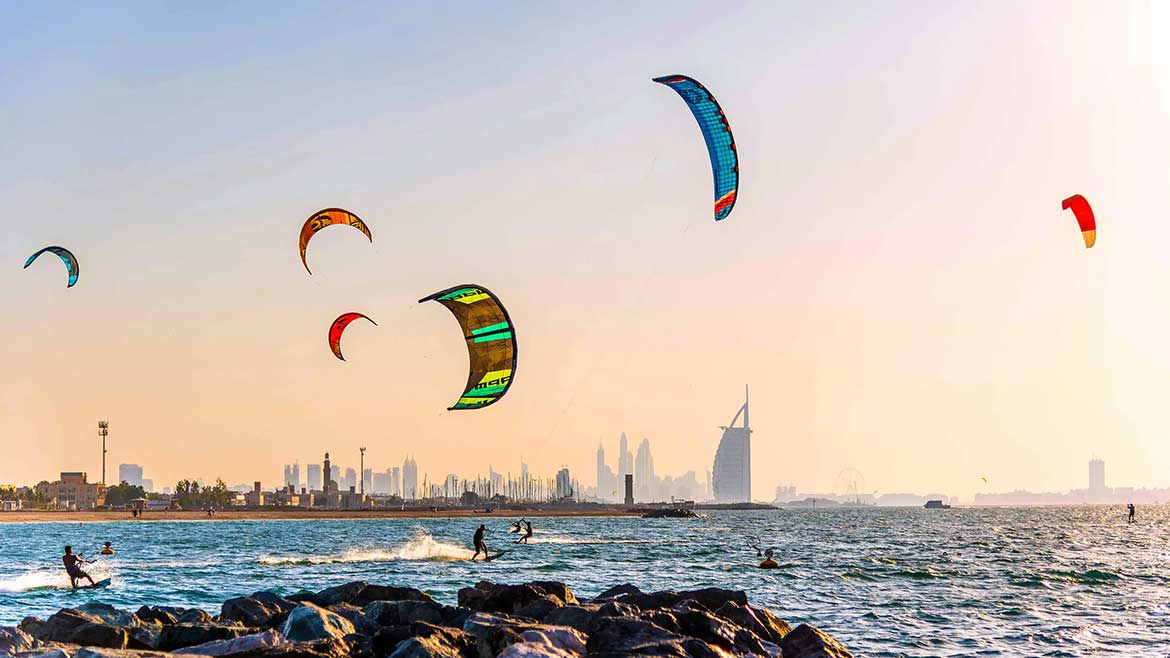 Even though the Arabian Gulf coast has many beaches, Kite Beach is one of the favorites for tourists for soaking up the sun just like the locals do. Kite Beach offers a variety of water sports, but there is no entry fee for just setting out your towel and soaking in the sun.
Address: 2 Al Nessnass St, Dubai, United Arab Emirates
Jumeirah Al Naseem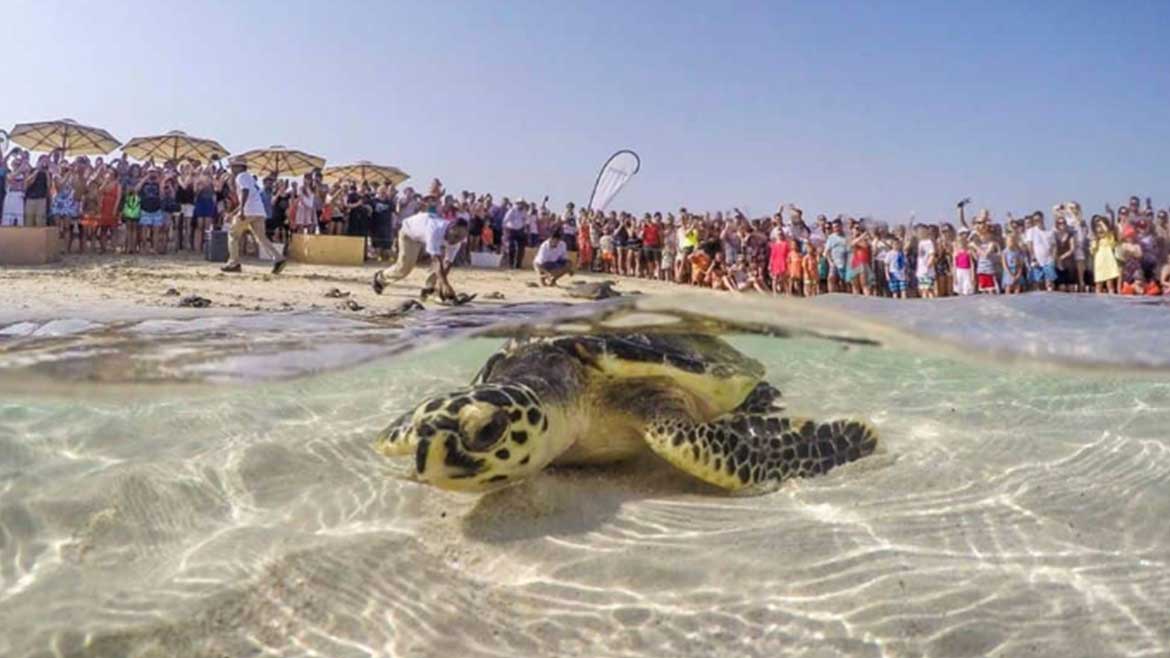 The Jumeirah Al Naseem Hotel, which is close to Souk Madinat Jumeirah, is home to the Dubai Turtle Rehabilitation Project, a wonderful opportunity to witness some of the natural wildlife of the nation. On Wednesdays during the milder seasons of the year, there is a free weekly turtle feeding event at 11:00AM. Children are given priority during the brief session.
Address: Jumeirah St – Umm Suqeim 3 – Dubai – United Arab Emirates
La Mer Beach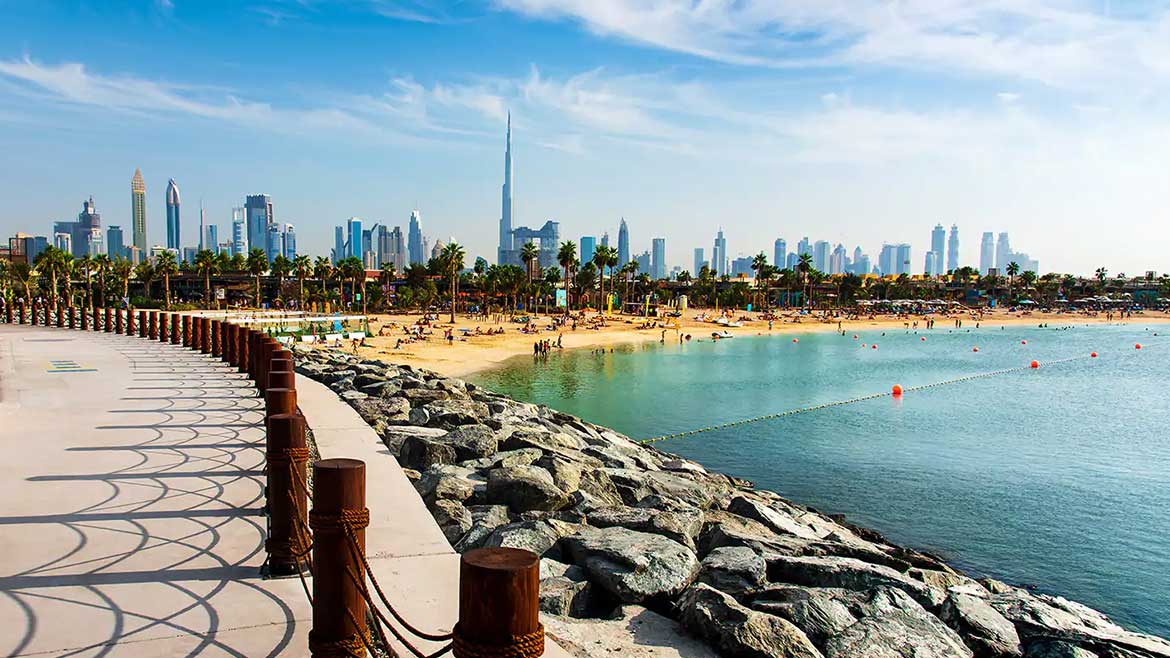 This unique seaside area is undoubtedly one of Dubai's newest hot spots. Fantastic boardwalk views of the city skyline, vibrant food trucks, and beach huts provide an absolutely photogenic backdrop at this beach.
Address: Jumeirah 1 – Dubai – United Arab Emirates
Dubai Creek Park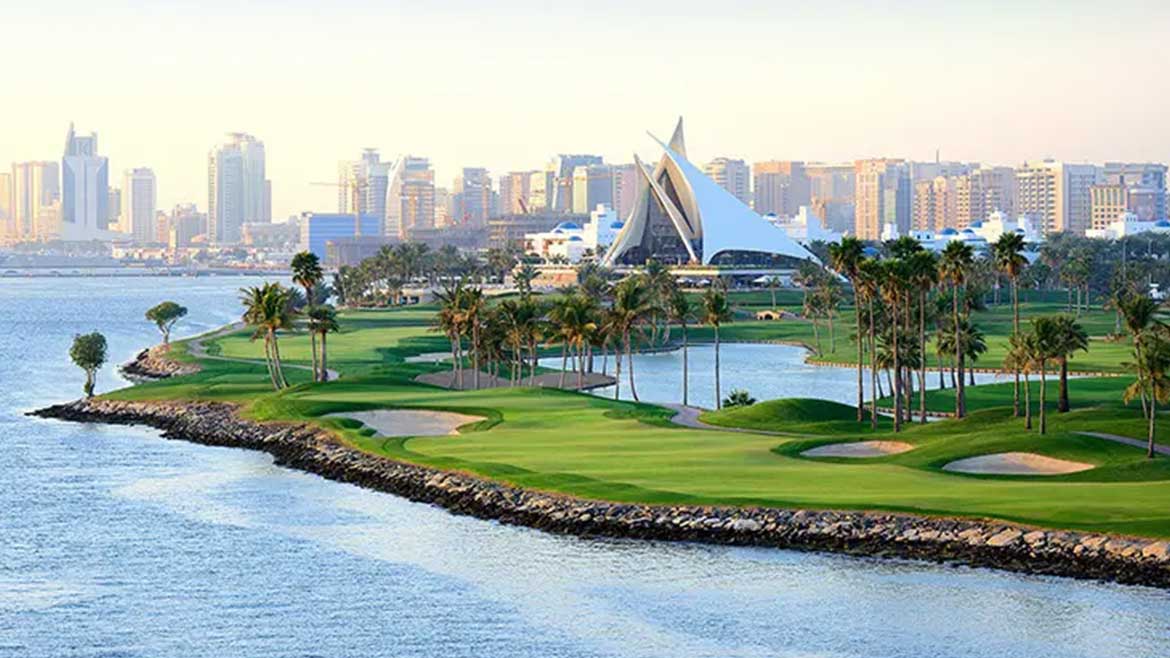 One of the best places to visit in Dubai at very cheap rates, the biggest parks in Dubai, there's always a variety of family activities going on in this lush wonderland that borders the western bank of Dubai Creek. Access to the expansive grounds, botanical gardens, playgrounds, barbecue pits, and picnic spots is 5 AED per person. Children's City has a planetarium, a Dolphanairum, and even a cable car for extraordinary and breathtaking city views – with an additional fee.
Address: Umm Hurair 2 – Dubai – United Arab Emirates
The Jumeirah Beach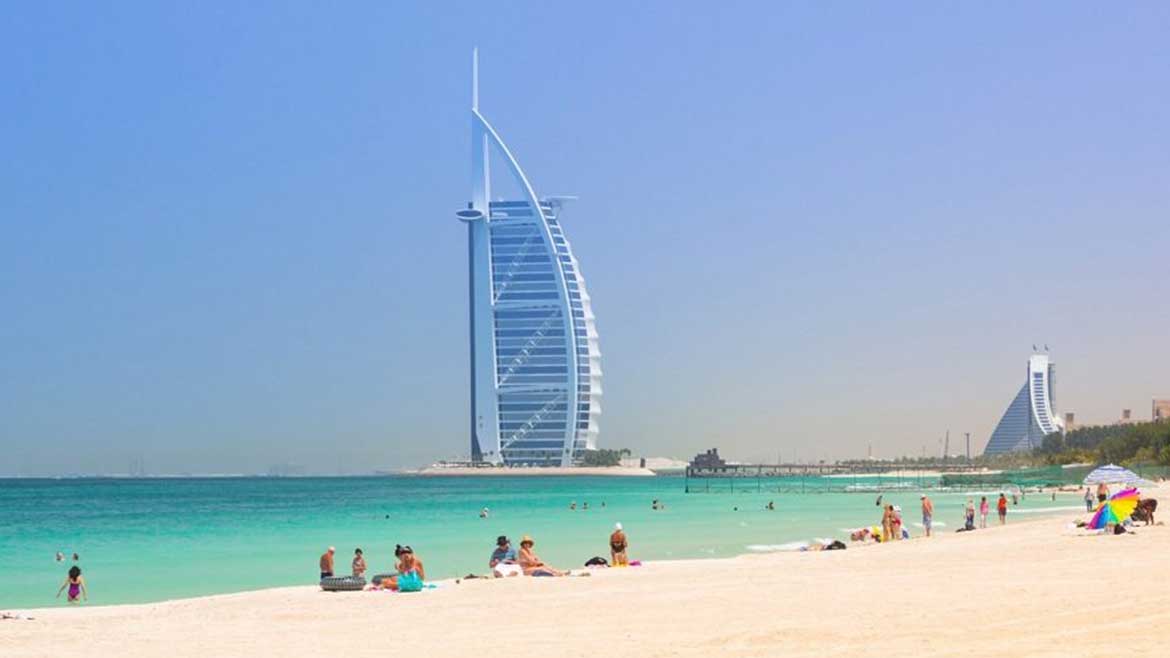 The JBR area of Dubai is home to one of the city's most famous beachfronts. There are several tourist traps along the road that beg for your money, but if you are happy with your wallet full of cash, it costs you nothing to walk along and soak in the scenery, which is especially lovely at sunset. The public art pieces are famous and in the wintertime, you can enjoy the Market. Visit Dubai, and enjoy this mesmerizing beach.
Address: Jumeirah – Dubai – UAE
Coffee Museum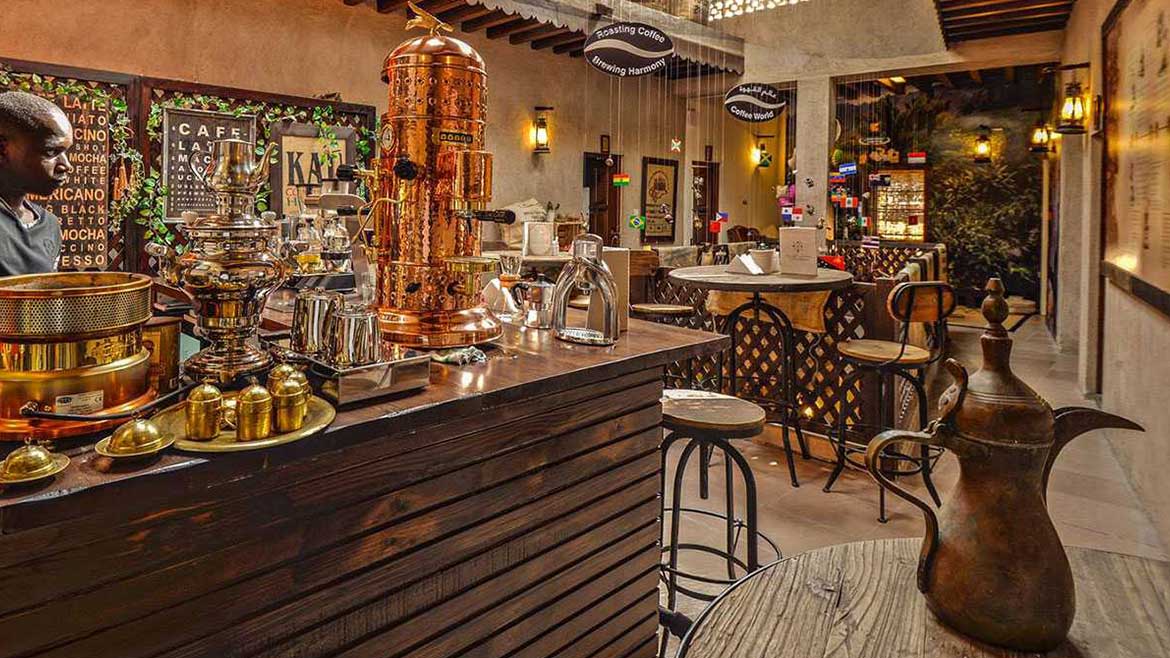 This is one of the favorite museums of tourists in Dubai, and it is located at villa 44 in the Al Fahidi Heritage Neighborhood. You can try traditional Emirati coffee in addition to learning more about the history of coffee production & how it is made around the world. You may purchase specialty coffees from around the world as well as sit down for authentic coffee in the upstairs café (which has a kids zone too) if you have ten hard-earned dirhams to spend.
Address: Historical Neighborhood, Bastakiya, Villa 44 – Al Hisn St – Al Fahidi – Dubai – United Arab Emirates
Dubai Canal Boardwalk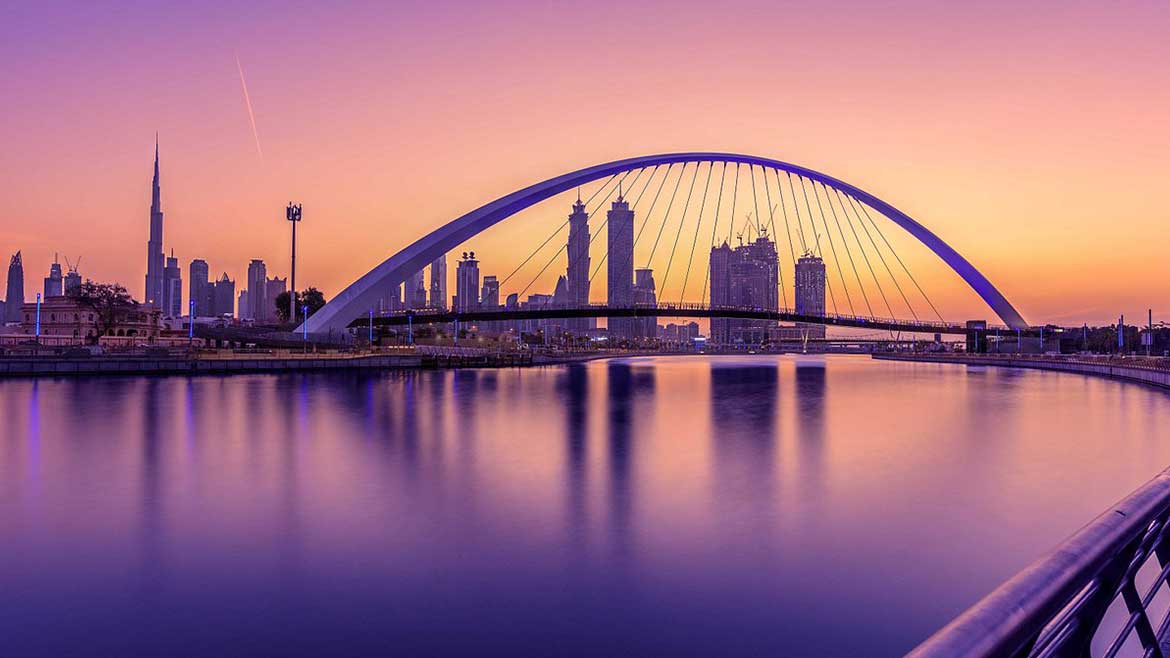 Dubai Creek is connected to the Arabian Gulf through a man-made canal that has been built into the desert near the city's Business Bay neighborhood. Although you can pay to ride a ferry or cruise boat down the canal, there is a 3.2-kilometer promenade that runs beside it that is free to walk along. It is especially lovely at night. See the artificial Dubai Waterfall near Sheikh Zayed Road, which is stunningly lit up at night. It is one of the amazing places to visit in Dubai for free.
Address: 260 Sheikh Zayed Road – Business Bay – Dubai – United Arab Emirates
The Palm Fountain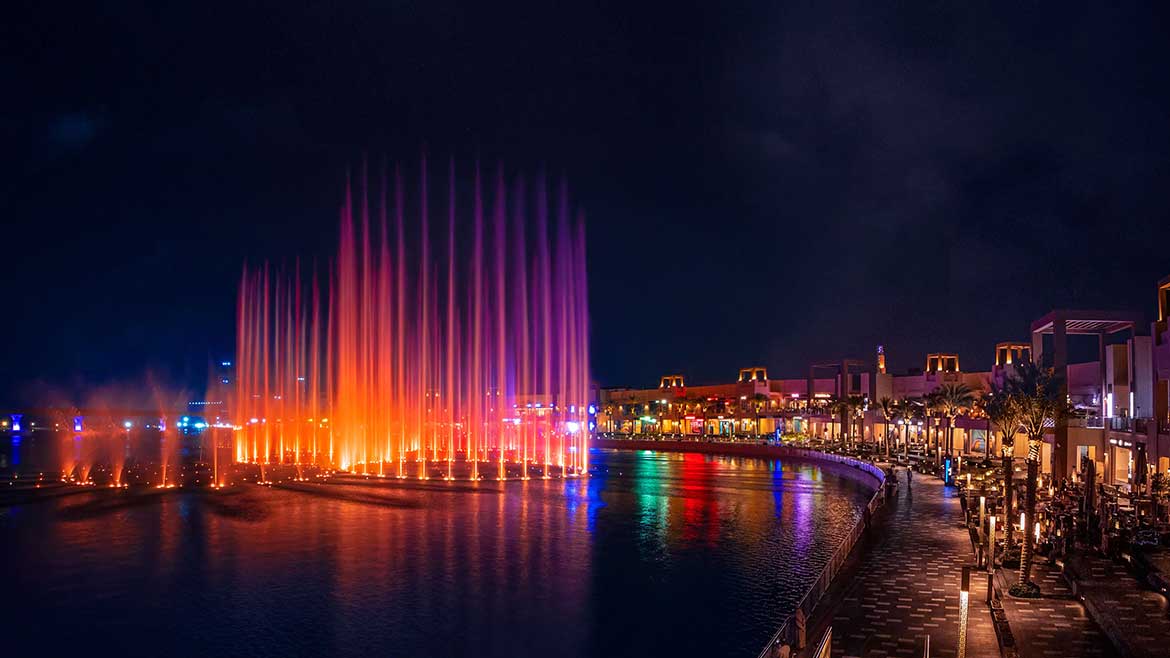 Just when you assumed that was all there was, another one shows up that is even bigger and better! The Palm Fountain which launched in October 2020, was awarded for the largest fountain show in the world by the Guinness World Record. Your greatest vantage point is from The Pointe entertainment area at the top of the trunk of Palm Jumeirah, which features night shows every 30-minutes after 7:00 PM to midnight.
Address: The Pointe – Frond H – Palm Jumeirah – Dubai – United Arab Emirates
So, we have listed the incredible places to visit in Dubai which you can visit at affordable, cheap rates, or some for free! So, what are you waiting for? Visit Dubai, and enjoy these places!