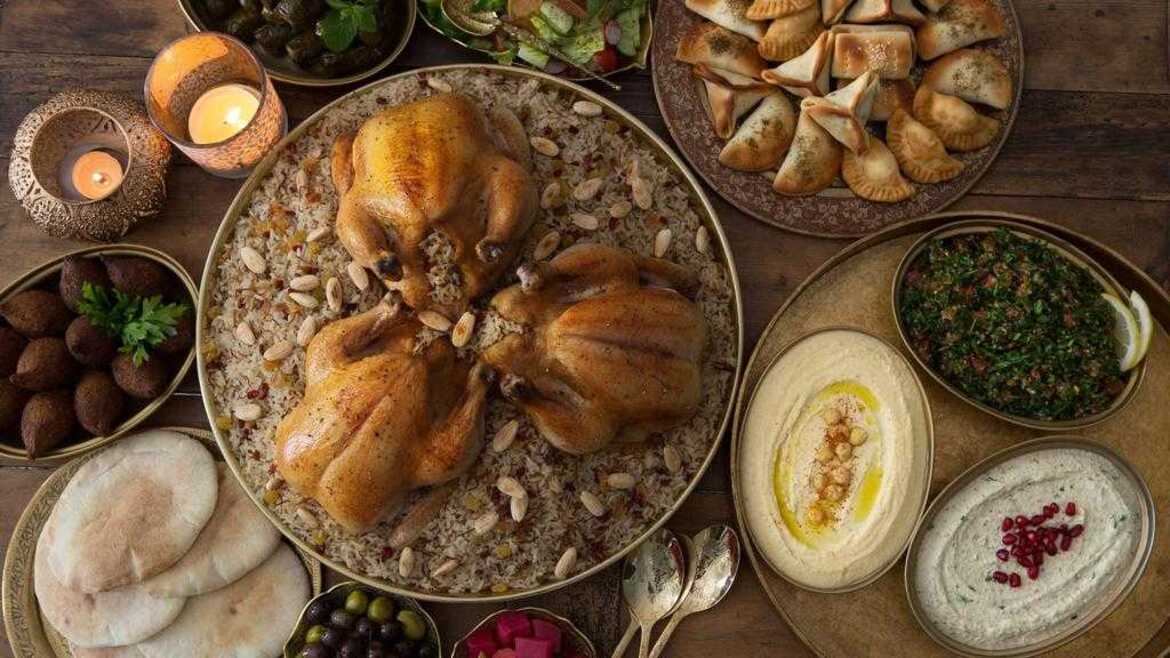 Emirati Food: 15 Traditional Dishes to Definitely Try in Dubai And Abu Dhabi
A holiday trip or vacation to the city of gold, Dubai can go incomplete without exploring Dubai food. We, Dubai Local, present you with the best traditional Arabic dishes and you can also try the best food in Dubai. During the holy month of Ramadan, the streets of Dubai fall in the aromatic smell of delicious cuisines that will be served in iftar and fill the stomach before fasting. 
Khobz Al Khameer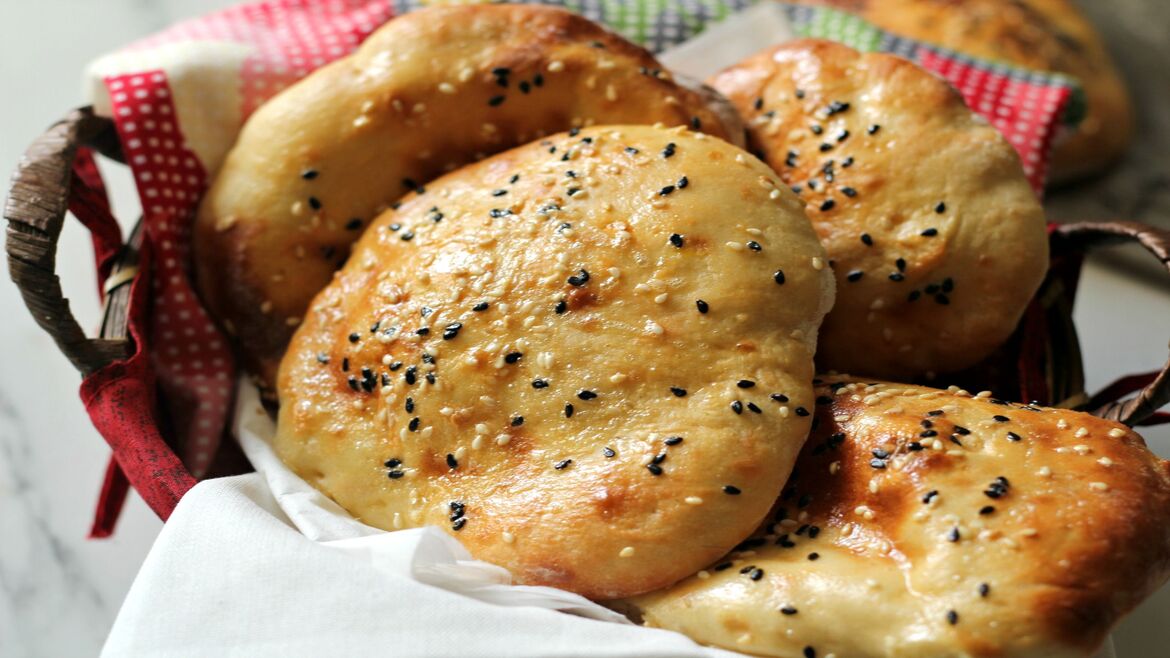 It is a popular traditional Emirati dish you should definitely try during your Dubai visit. The dish is usually served as a breakfast option. It consists of golden bread cooked with delicious ghee and dipped in egg wash, garnished with sesame seeds. The making of yeast bread is similar to what most countries cook, Khobz Al Khameer comes with one or two extra spices that make it taste different. One can sense the flavors of cardamom and turmeric and there is also saffron present as a coloring agent. The bread is cooked in a famous khameer bread oven or maker that provides it with enough fluffiness and quickly rises once put in the oven. To enhance the flavors it is also served with date syrup and cheese. 
Rigag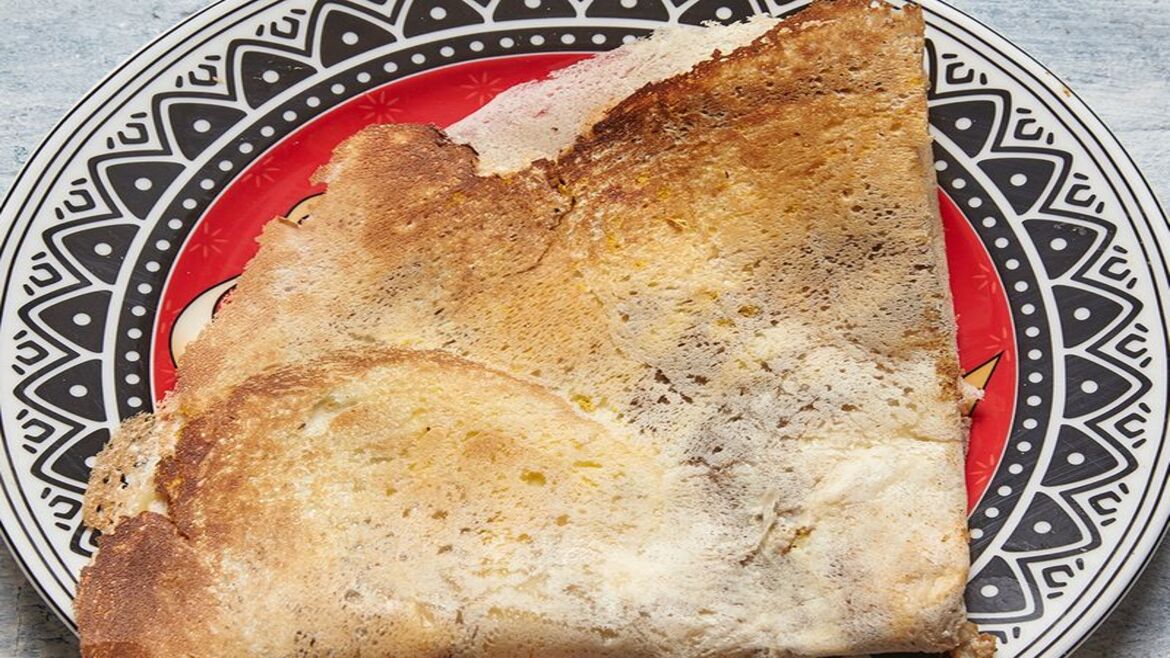 Another mouth-watering dish of Dubai & UAE is Rigag, it is a thin Emirati flatbread that brings flavor to your normal breakfast routine. Rigag is made with three ingredients including flour, water, and salt, it is most famous during the holy month of the Islamic religion called Ramadan. Tossed with cheese, eggs, and honey on a frying pan and served with meat stews along with a side of yogurt. 
Chebab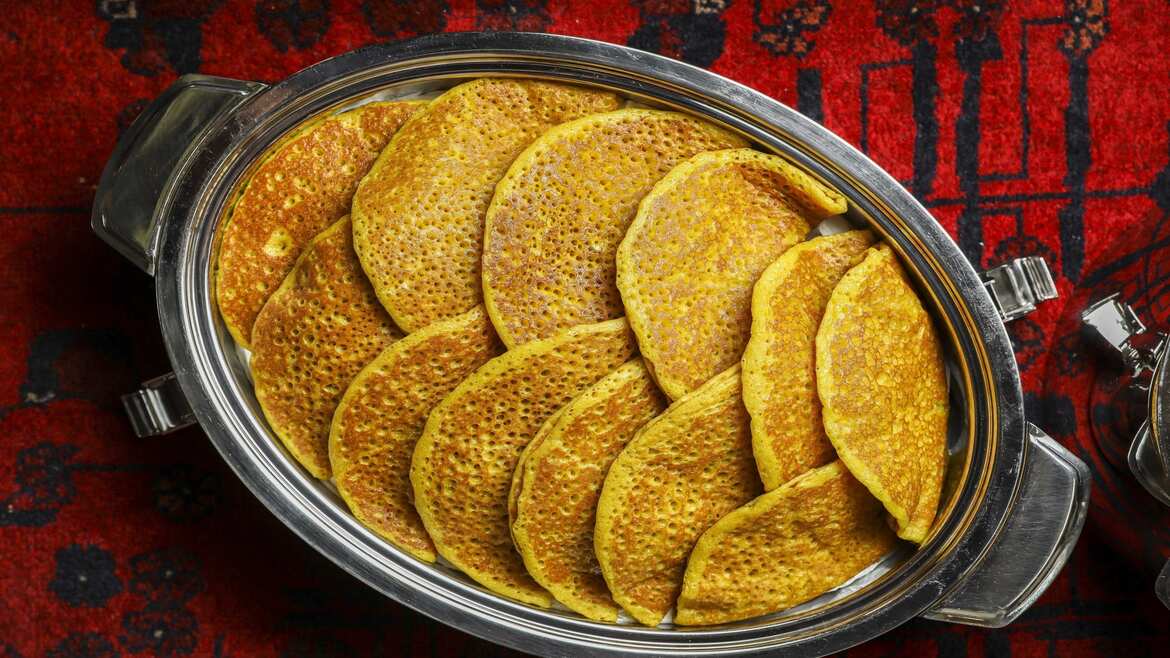 Everyone loves delicious pancakes, chebab is also a famous dish of yeast Emirati pancakes present with a pinch of saffron and cardamom. To enhance the flavors you can take a Chebab with date syrup or cheese and begin the splash of flavors into your mouth.
Balaleet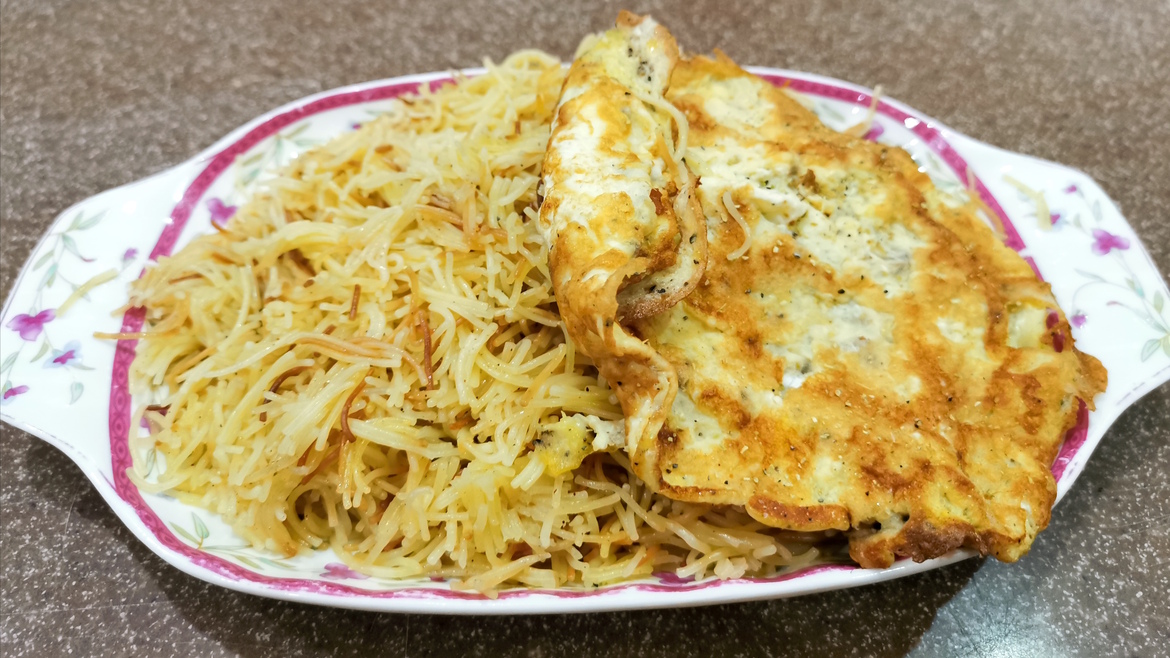 Shakshuka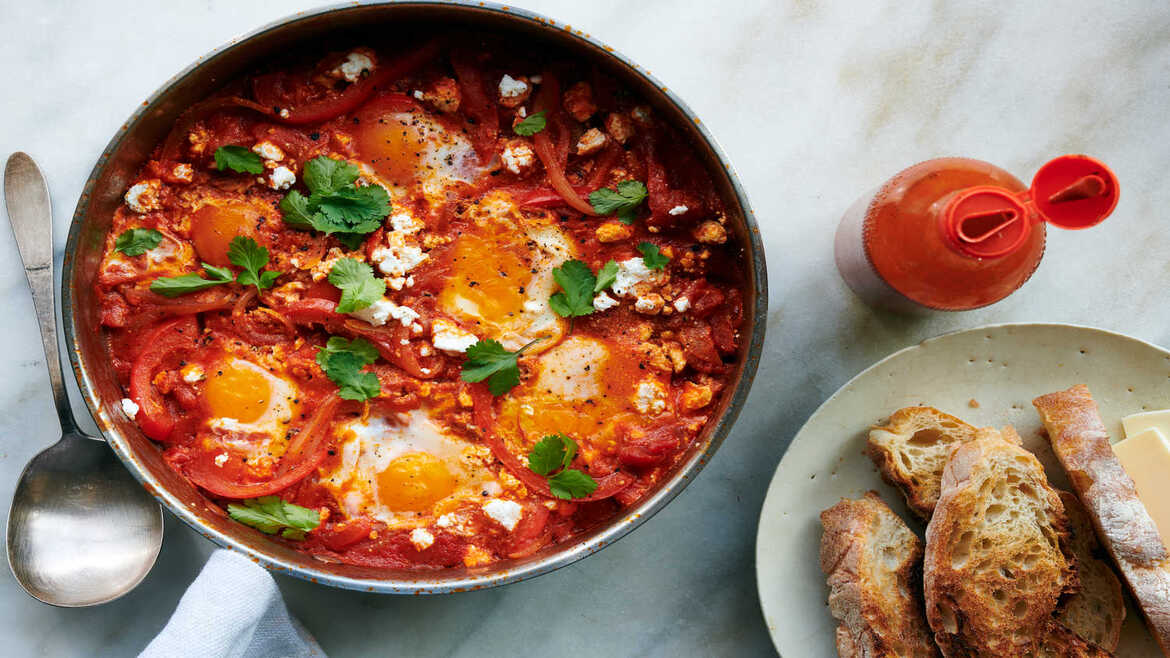 Shakshuka is a popular breakfast dish in the Middle East, North Africa, and The UAE. The dish majorly includes poached eggs with tomato, garlic, bell peppers, chilies, and olive oil. Heat the pan and add tomato paste or puree and mix all the vegetables. Also, add honey at the end for more flavor. Once tomatoes and vegetables are cooked, break an egg onto it with a perfect poach. Shakshuka is ready to serve with za'atar and garnished with basil leaves before finally being ready to eat.
Harees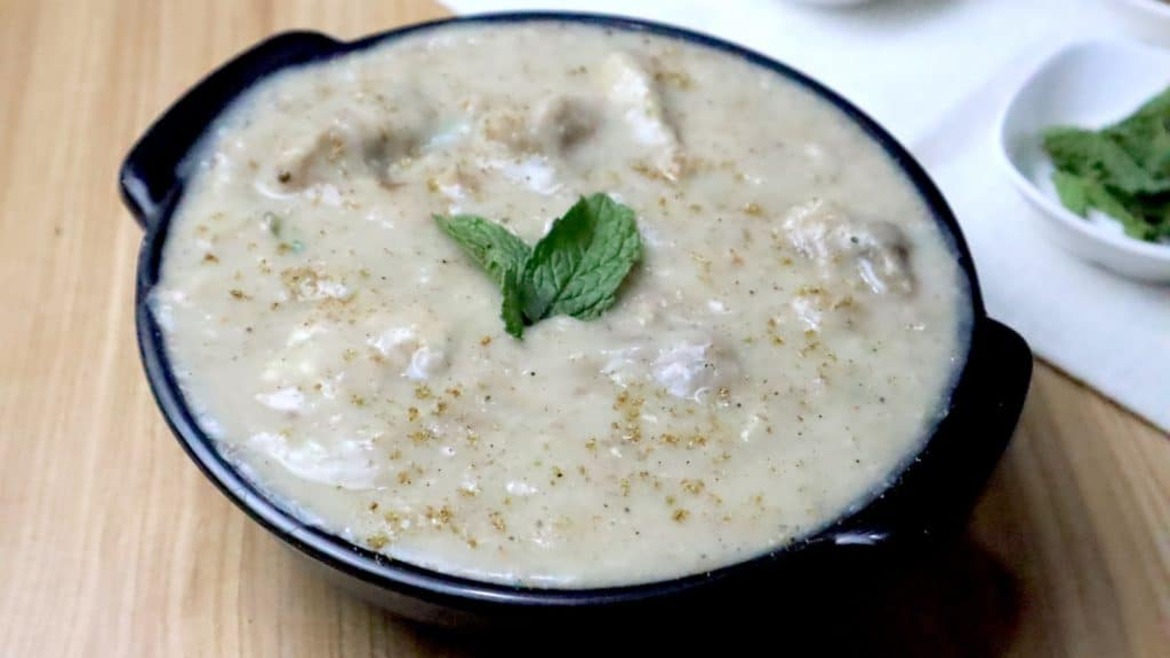 One of the popular Emirati cuisines is Harees, which is a kind of porridge made with the meat of chicken & lamb and beaten skinless wheat. It is further mixed with sugar, and cinnamon dipped into ghee and garnished with raisins & pistachio. During Ramadan, it is a more popular dish to eat as it is the best nutritious dish to fill your stomach for the month of fasting. Cooking Harees takes a longer time as wheat takes time in a pressure cooker and also it was soaked in water for at least 5 hours beforehand. Don't miss out on enjoying Harees during Ramadan. 
Madrouba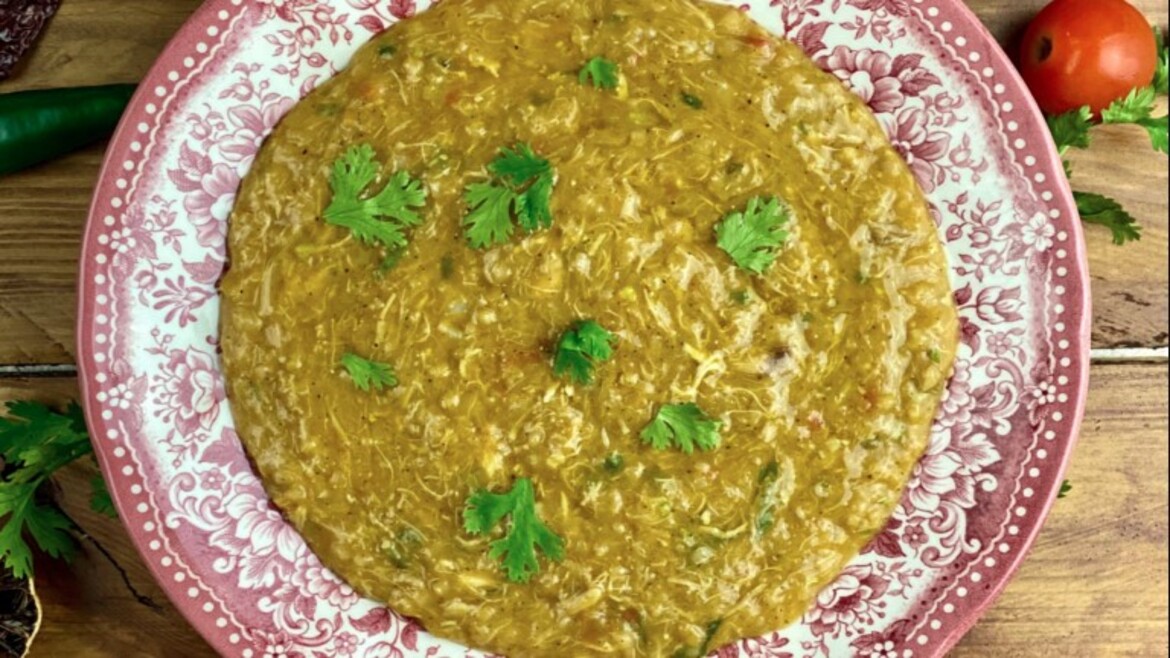 Dubai brings to your plate another porridge named madrouba made with rice and meat. It has a similar texture to harees but is made following a traditional recipe where the cook uses a wooden spoon called a medhrab to mash the rice and meat. Firstly they take meat simmered in a pot of water and mixed up with caramelized onions, spices, and dried lime. Madrouba is the best thick and nutritious ultimate comfort food.
Tharid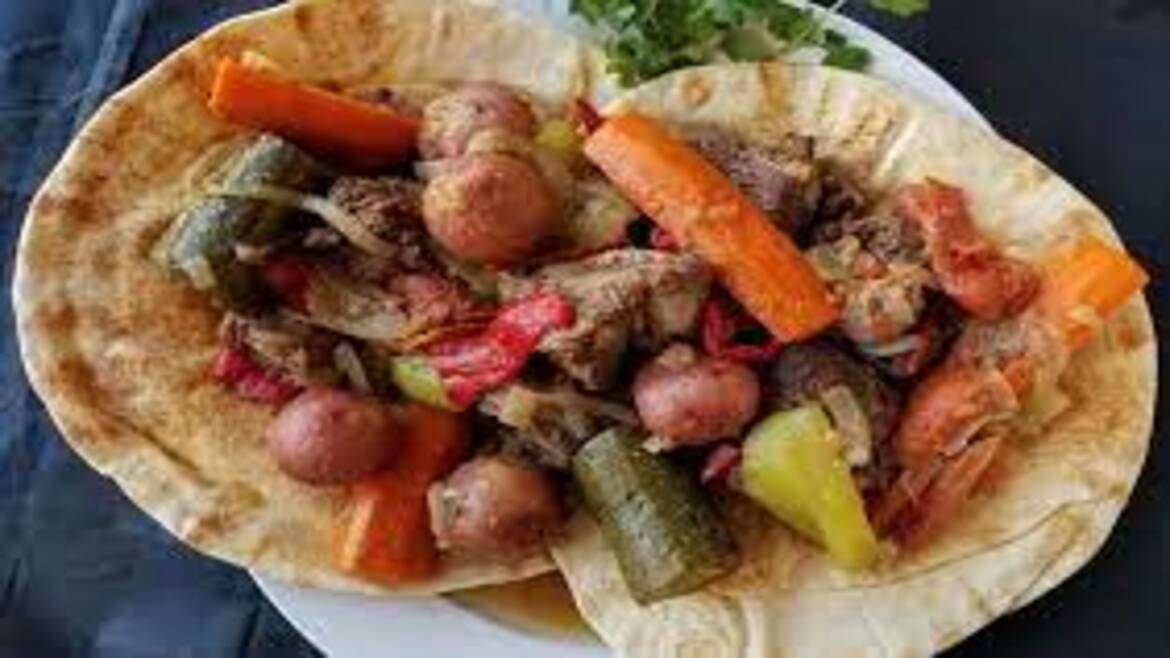 During the holy month of Ramadan, Tharid is a popular dish to eat during iftar for breakfast. The dish brings a thick stew made with some type of chicken, lamb, and goat mixed with potatoes & seasoned vegetables. It is served with rigag traditional Emirati flatbread. Tharid is heavily seasoned meat cooked with spices, and flatbread scooped with meat and vegetables. 
Ghuzi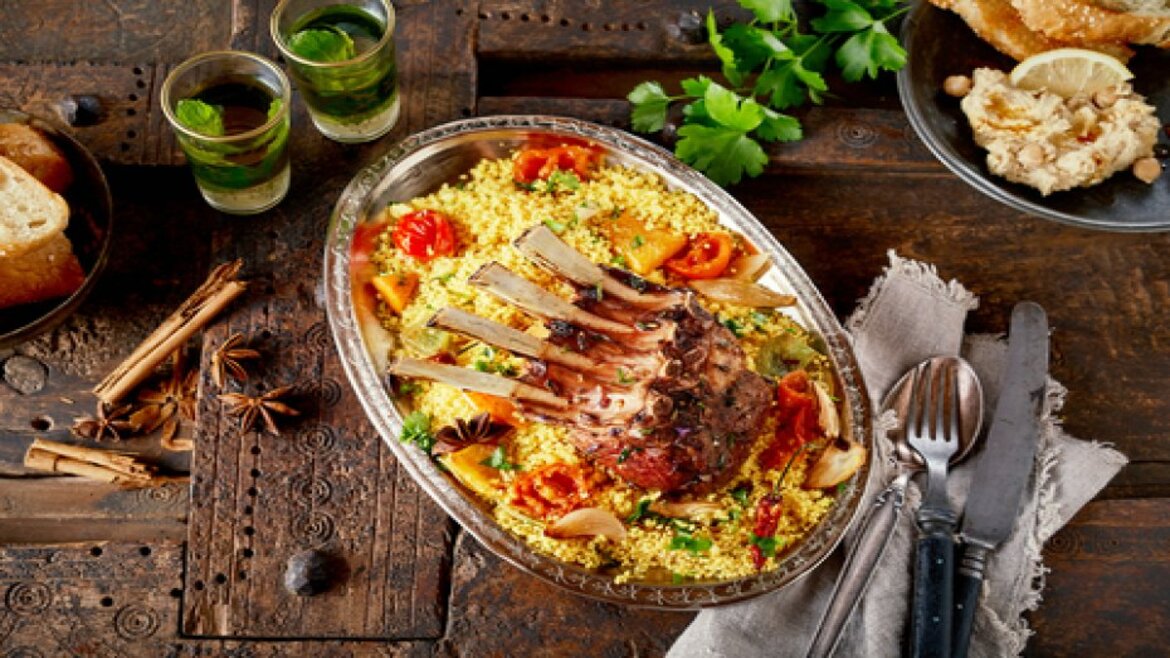 Ghuzi is made up of a blend of meat and rice cooked slowly for more flavors. Many emirates mention the dish as the national dish of the UAE. Most restaurants follow a traditional recipe of Ghuzi where they marinate the meat of lamb or goat and give it a twist of garlic, ginger, cardamom, bay leaves, saffron, and cinnamon for at least 6-8 hours. Serve with currants, raisins, and roasted nuts.
Machboos 
Emirati Machboos is a traditional yellow basmati rice dish and meat mixed with garlic, cumin, cloves, and chili powder. In a frying pan meat tossed with onion, garlic, turmeric powder, coriander, dried lime, and chopped tomato. Visit any famous restaurant & cafe in Dubai and you will get machboos in their main course.
Maqluba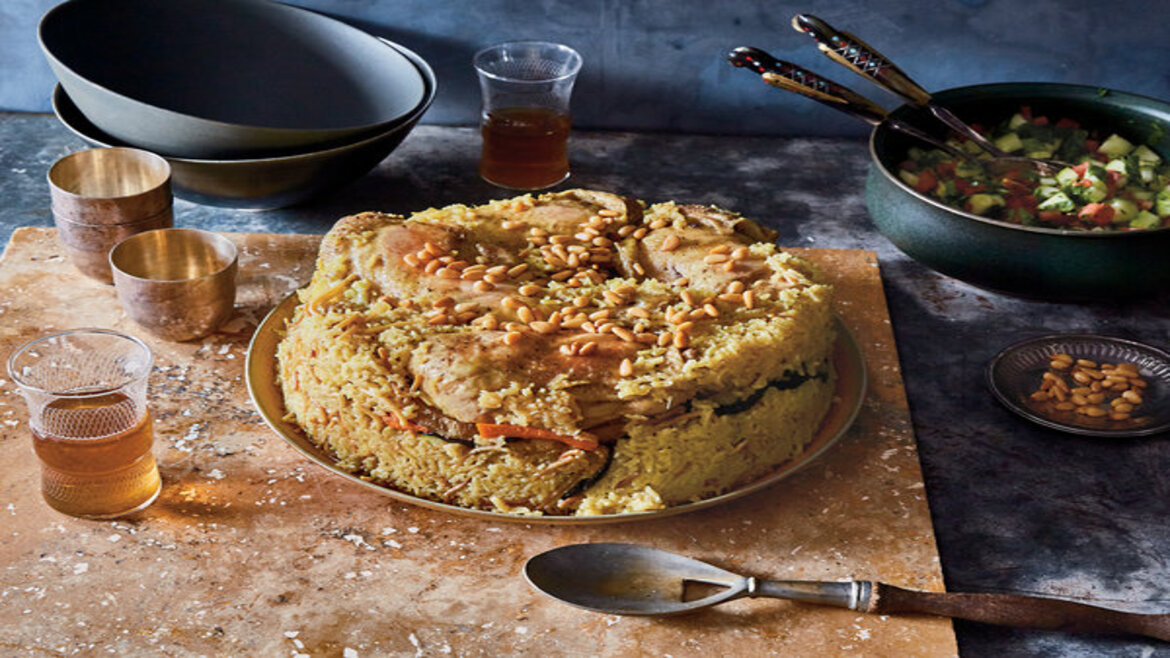 Another rice & meat combo Emirati dish Maqluba, the meaning of word maqluba is upside-down. In the cooking process, pots were kept upside down to cook the meat, rice, vegetables, and tubers. Chicken and lamb meat are generally picked for making maqluba. Once the cooking is done it is freshly served with chopped pine nuts, parsley, salad, and yogurt.
Samak Mashwi 
It is a popular traditional Emirati seafood cuisine famous across Dubai and Abu Dhabi. The dish comprises fish marinated with a mixture of herbs and spices of coriander, chili, cumin, turmeric, paprika, dried lime powder, and date paste. Try this delicious UAE dish in any famous restaurant & cafe in Dubai. 
Luqaimat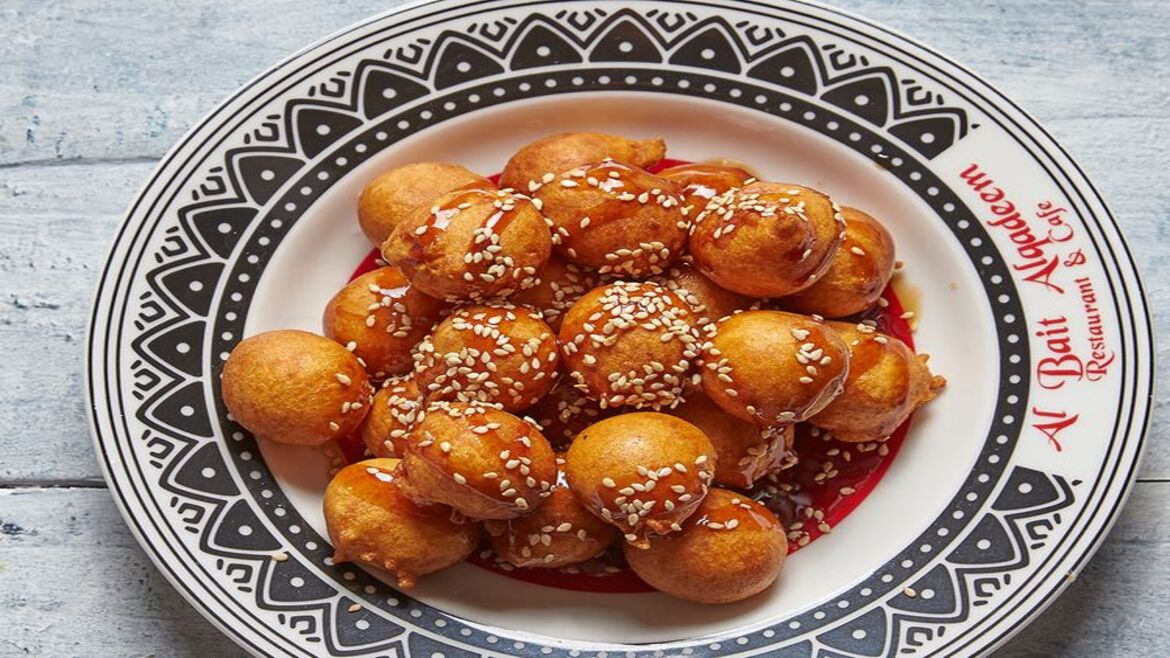 Taste the Arabic dessert of Dubai & Abu Dhabi namely Luqaimat. The dessert serves you deep-fried dough balls sprinkled with spices such as cardamom and saffron. It can give a flavor of crispy fried sweet doughnuts that are fluffy from the inside with a crunchy crust outside. 
Kunafa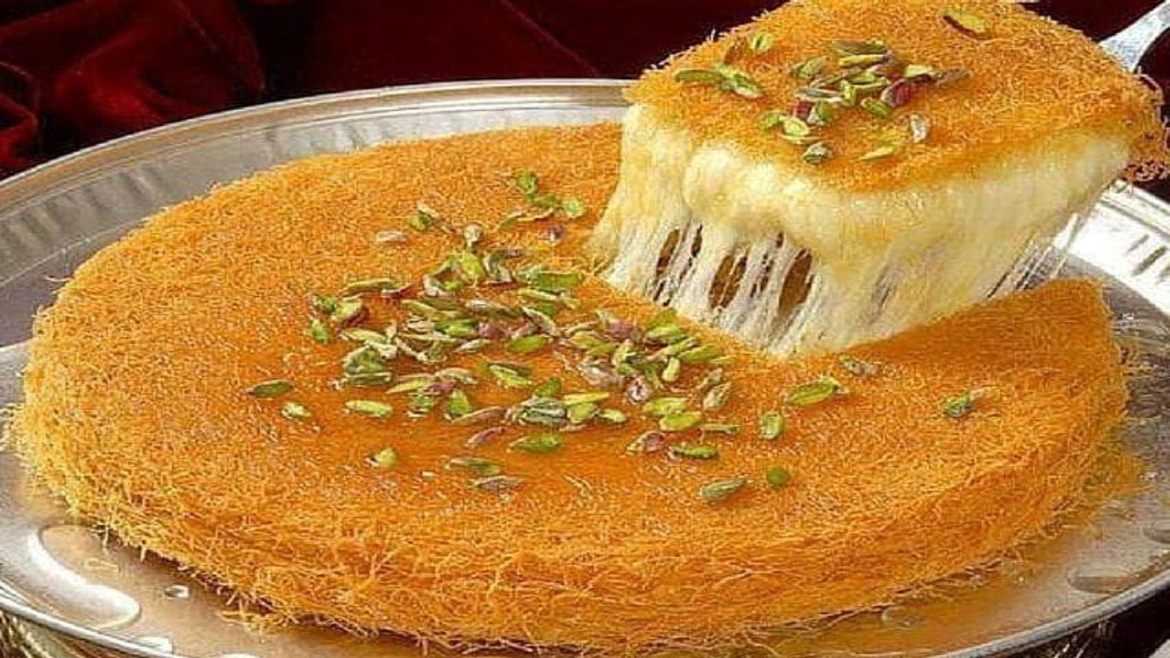 Every food lover follows a ritual to end their lunch with a sweet dessert, Kunafa can be a good option. It is like a pastry soaked into sugar syrup along with a layer of cheese filling in between. Many flavors adding elements like pistachios, almonds, rose water, lemon, juice, and cinnamon make the dish more tasty & delicious. 
Gahwa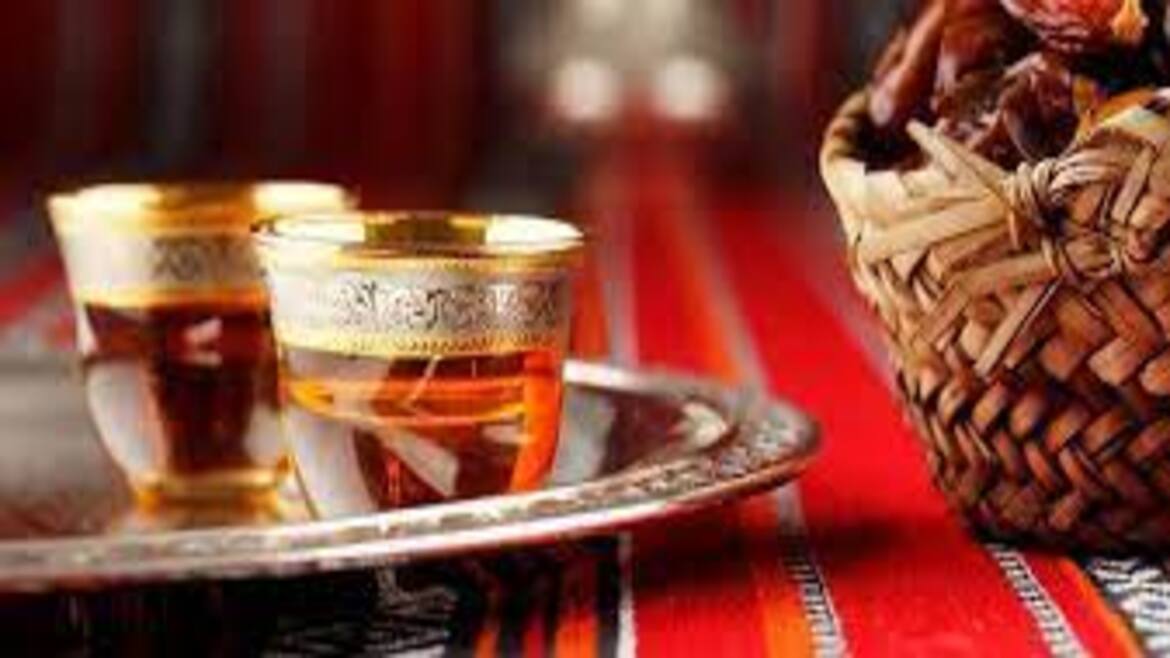 Gahwa- an authentic cup of Arabic coffee. Arab culture placed this Arabic coffee in their community for centuries. Arabic coffee usually has a strong bitter taste so restaurants & cafes serve this with dates and other desserts for sweet tooths. Make a note of Gahwa for your Dubai trip, and enjoy a sip of authentic Arabic coffee in any of the restaurants & cafes of UAE. 
Bottom Line! 
Dubai Local can guide you to many local cafes and restaurants where you will taste these authentic Arabic dishes and change your taste bud with Dubai Food. Dubai Local may also bring concise information about places to explore for the best food in Dubai.