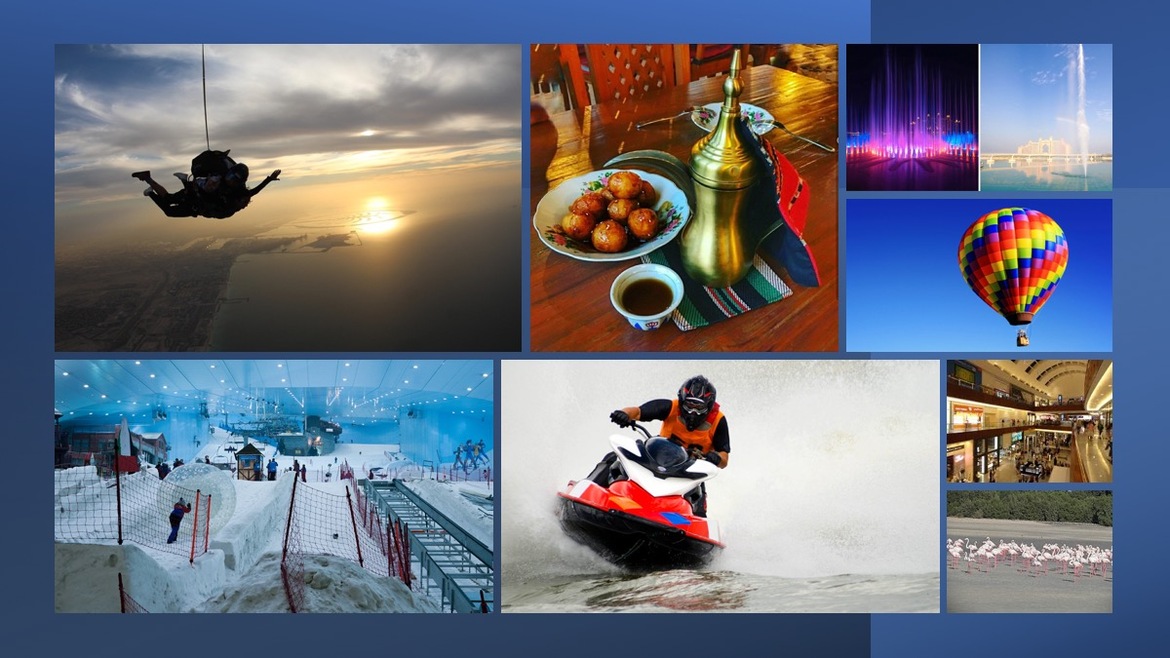 Winter Activities You Must Do at Least Once in Dubai
There are many interesting and enjoyable locations you may explore this winter in Dubai, where the weather is simply ideal for outdoor activities. This is the ideal time to take in all of the city's attractions, whether you've been putting off going on a safari or exploring famous landmarks.
This is due to the fact that from November to April, Dubai's average daytime temperature will be approximately 25°C with clear, sunny skies and the rare fluffy cloud. Here is our list of the top winter activities to do in Dubai, without further ado.
Desert Safari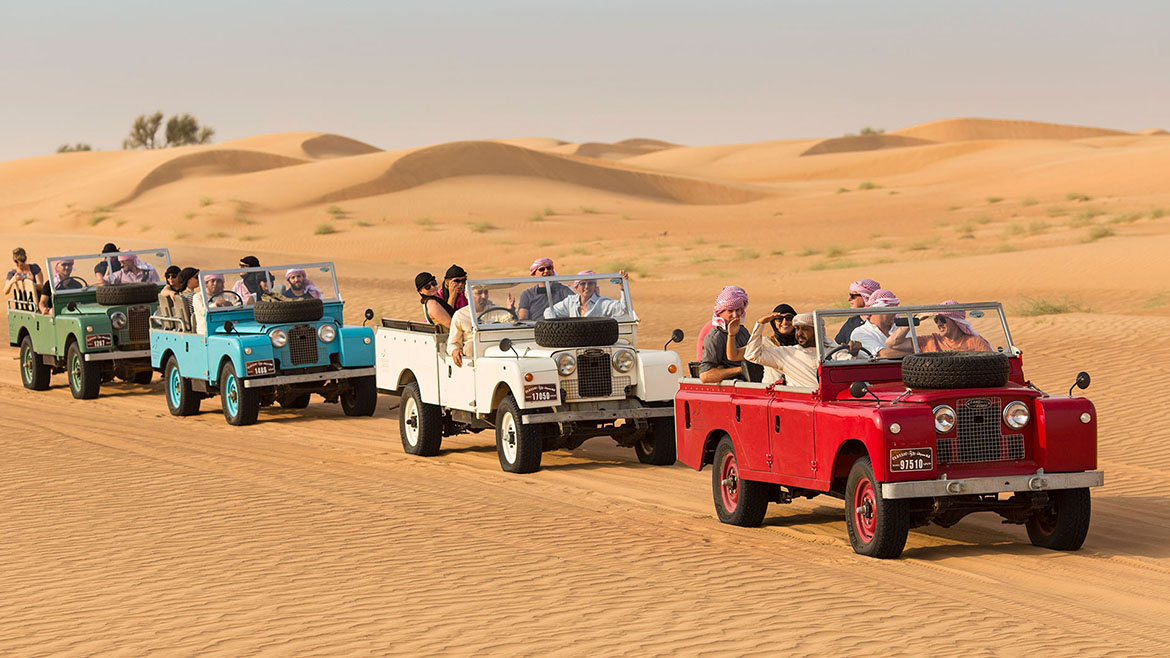 Ride a quad bike or a camel through the sand dunes to experience the untamed Arabian Desert. After that, you can delight in a BBQ dinner while seeing a beautiful desert sunset. Desert safari tours are provided by numerous travel companies in Dubai. You can embark on an early-morning safari or camp overnight in the desert to sleep under a blanket of stars away from the bustle of the city. Desert Safari is one of the most beautiful activities in Dubai you can do this winter. There are many agencies whom you can contact for Desert Safari. The pricing of this activity ranges from AED 150 – AED 1000 per person. 
Horseback Riding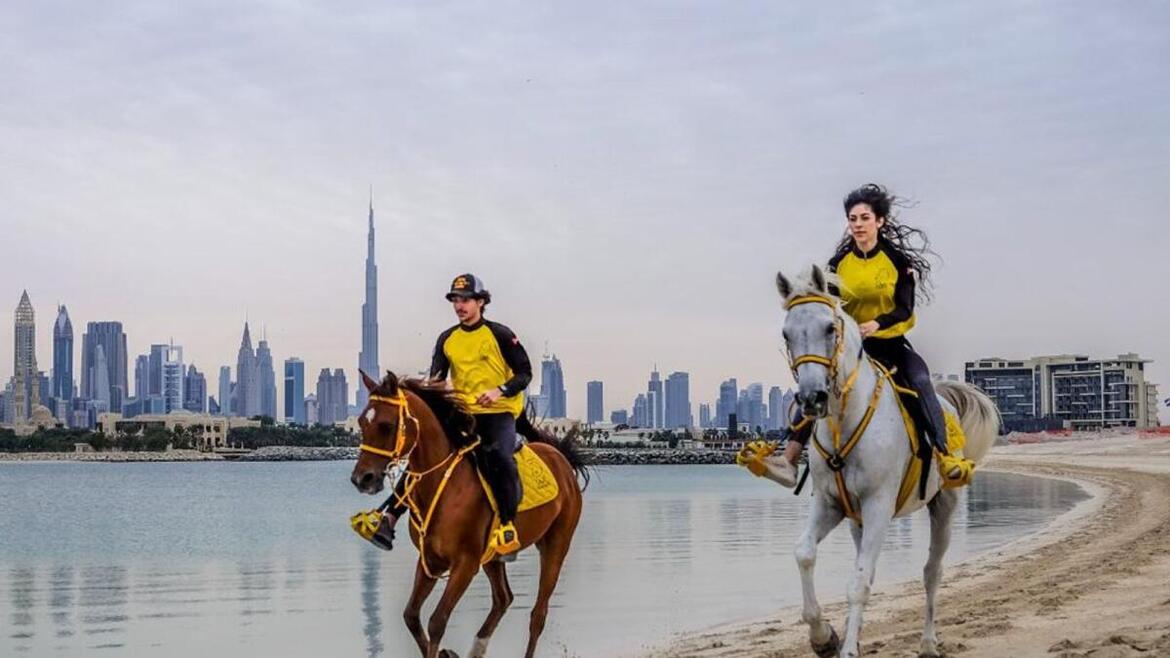 Maybe this is the moment you finally learn the lesson you've been wishing to? The weather calls for some time spent with these magnificent horses, and Dubai boasts a wide variety of horseback riding instructors and experiences for riders of all skill levels.
If you choose group riding sessions in Dubai that last 45 minutes and have 3 to 10 riders, the average cost is around AED 120. Typically, introductory sessions with two riders cost around AED 200, while 45-minute private club horse sessions cost around AED 250.
Roller Coasters and Rides at Motiongate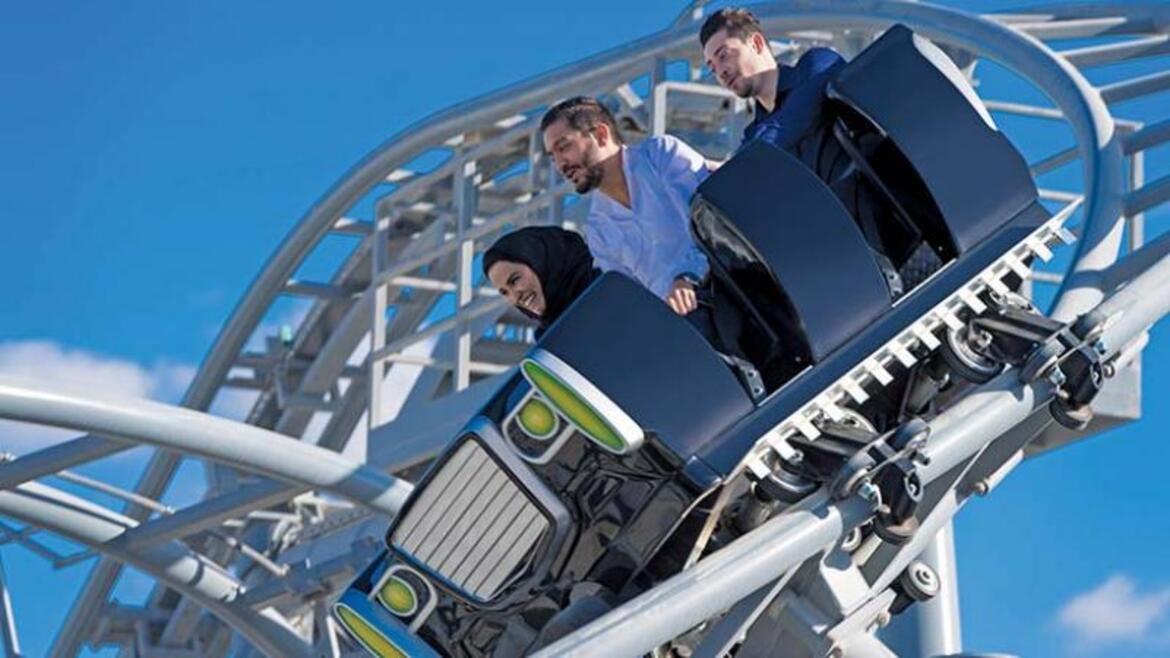 Get on board. The biggest Hollywood-based theme park in the Middle East, Motiongate, with 27 gravity-defying, heart-pounding roller coasters and other thrills. This theme park offers five themed zones featuring rides and activities based on 13 big-budget movies. The park offers a tonne of unique experiences where visitors may soar with Toothless the dragon or battle Ghostbusters in New York. In addition to the rides, you may see a live stage or dance performance or browse their shops for themed souvenirs. There are a lot of activities to do that you will not get bored at all. 
Address: Park and Resorts – Sheikh Zayed Road – Dubai – United Arab Emirates
Timings: Sunday to Thursday – 11 AM to 8 PM, Friday to Saturday – 11 AM to 9 PM
Picnic at Dubai Miracle Garden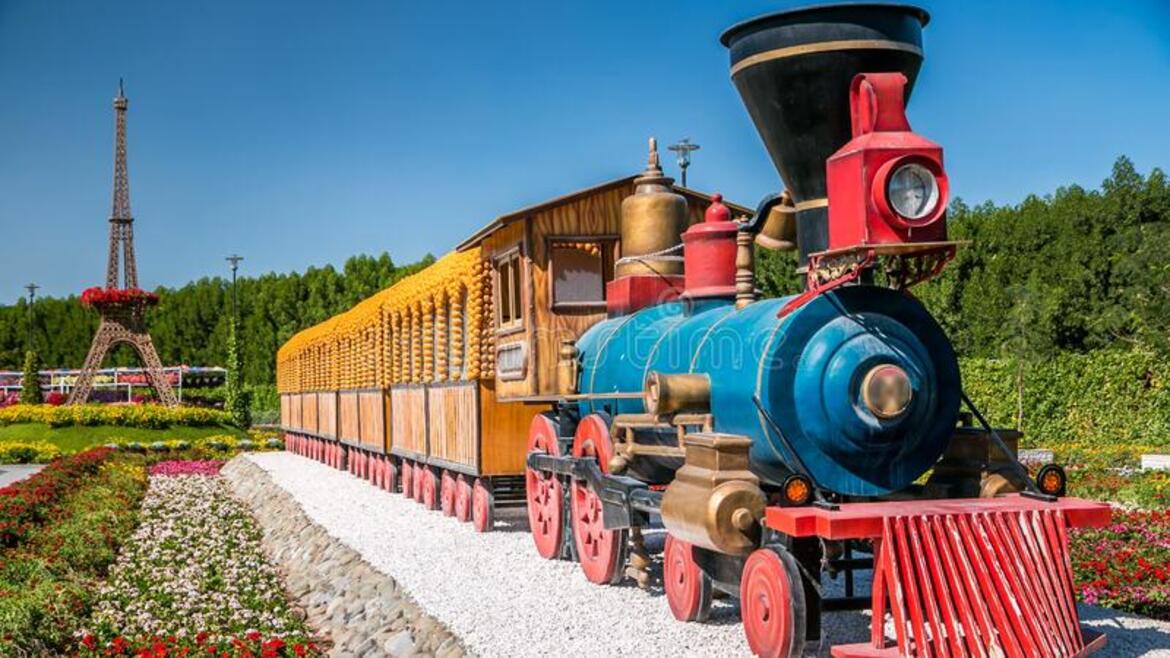 Wander through a 72 000 square meter floral paradise with 150 million blooms. Dubai Miracle Garden is a winter destination you won't want to miss because of its magnificent floral structures. For some quick shopping, you can also browse the local bazaars and gift shops. Additionally, Dubai Miracle Garden offers group yoga lessons that are appropriate for all ages and skill levels so you may practice yoga in front of a beautiful setting.
Address: Street 3 – Al Barsha – Al Barsha South – Dubai – United Arab Emirates
Timings: Monday to Friday – 9 AM to 9 PM, Saturday to Sunday – 9 AM to 11 PM  (Their Hours might differ, please check before visiting).
A Tour of Global Village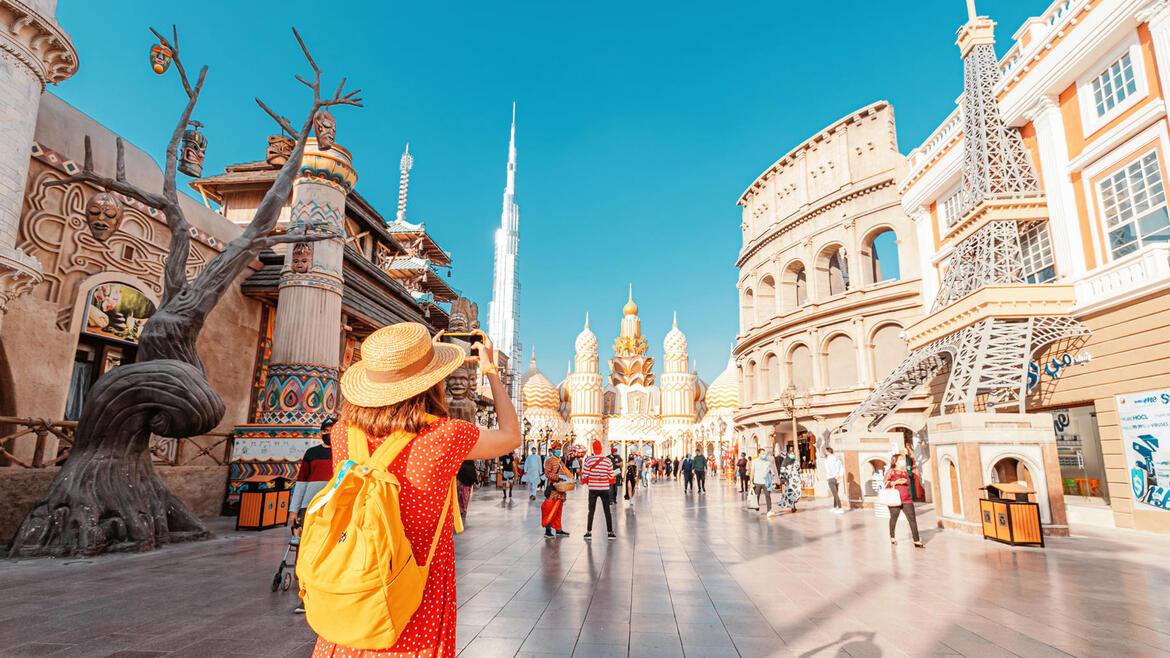 Nothing more than Global Village, where more than 90 different cultures join together to create a wonderful and international experience of entertainment, shopping, and dining, celebrates Dubai's variety. A carnival, shows, more than 200 dining options, and more can be found in Global Village.
You can visit the Winter Wonderland this winter to see Santa and his elves. You'll have a tonne of options at the kiosks, making it the ideal location to finish your holiday shopping. Certainly, one of the nicest places to go in Dubai, as your winter activity, is Global Village.
Address: 3895+466 القرية السورية – Sheikh Mohamed Bin Zayed Road and Emirates Road – Exit 37 – E311 – Dubai – United Arab Emirates
Timings: Sunday to Wednesday – 4 PM to 12 AM, Thursday to Saturday – 4 PM to 1 AM (Their Hours might differ, please check before visiting).
Run at Kite Beach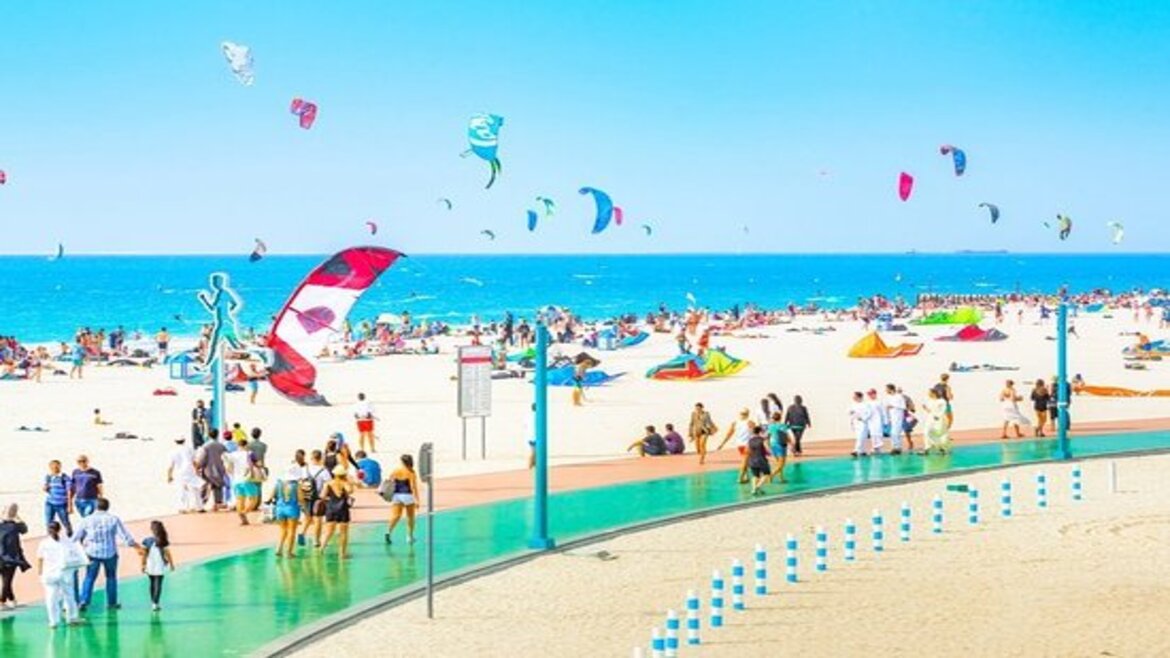 One of Dubai's most well-liked beaches, Kite Beach is ideal for sunbathers, foodies, and sports fans alike. Kite Beach has a lot of obstacles for you to overcome if you're looking for a long track to run on, enjoy water sports, and want to test your abilities on one of the best free beaches in Dubai. High-quality equipment that can be rented is close to the Jumeirah neighborhood along the sand.
Unless staying on dry land is more your style, try kitesurfing, wakeboarding, or stand-up paddling. You're sure to find a game of beach volleyball to join, along with a friendly atmosphere and lots of new friends to make in the process. This coastline radiates excitement as well as tranquilly if you're searching for a more serene atmosphere.
Address: 2 Al Nessnass St, Dubai, United Arab Emirates
This concludes our best activities in Dubai you can do during the winter, which includes both classic attractions and action-packed safaris. Visit our other blogs at Dubai Local for more entertaining things to do in Dubai.