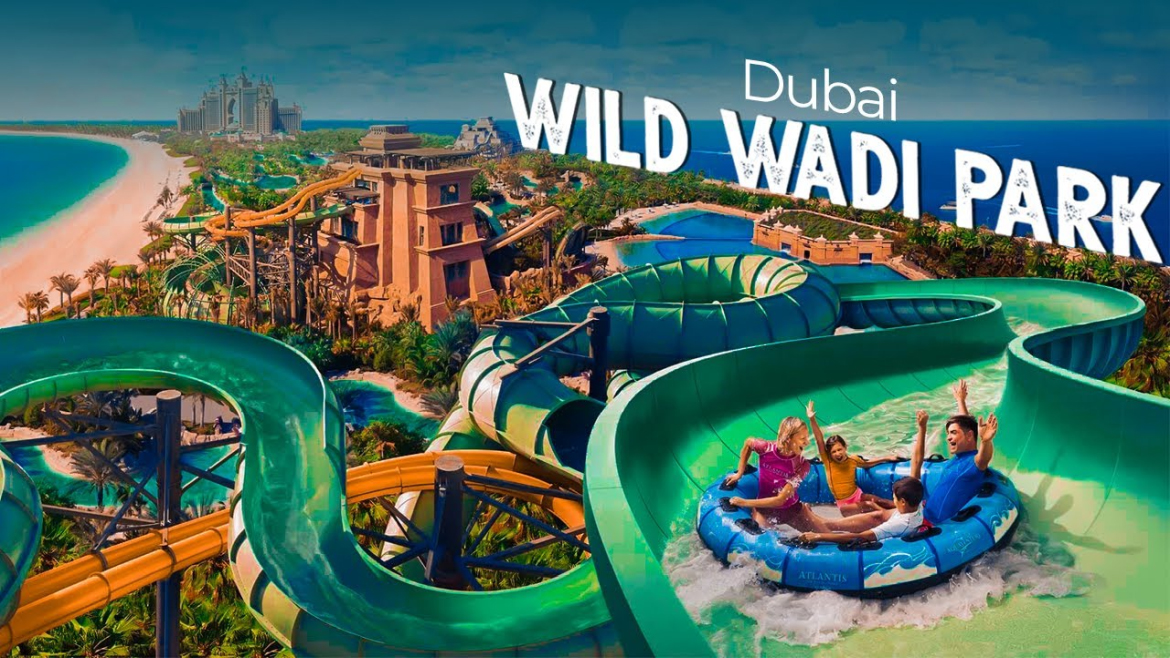 Wild Wadi Waterpark: All You Need to Know
Experience a spectacular underwater adventure at the most prominent waterpark.
One of the top leisure spots in Jumeirah is Wild Wadi Waterpark Dubai, where you can enjoy a range of aquatic activities with your loved ones. There are tons of exhilarating coasters, and slides to give you the best experience.
Your excitement will be on another level when you will be able to access various slides of the amusement park.  So take a deep breath and dive into unforgettable aquatic adventures.
Wild Wadi Waterpark Dubai: What to Expect?
The Wild Wadi Waterpark presents a really thrilling theme park experience. It is themed on Juha, the "wise fool" a well-known figure in Arabian folklore. You can enter exhilarating rides, relax in a private cabana, or get soaked at the waterpark by a huge tipping bucket. There is also a surfing simulator so you may experience the thrill of lying on a surfboard and riding a wave!
Adventurous water rides for all
Thrilling water rides for visitors of all ages are available at Wild Wadi Waterpark.
Jumeirah Sceirah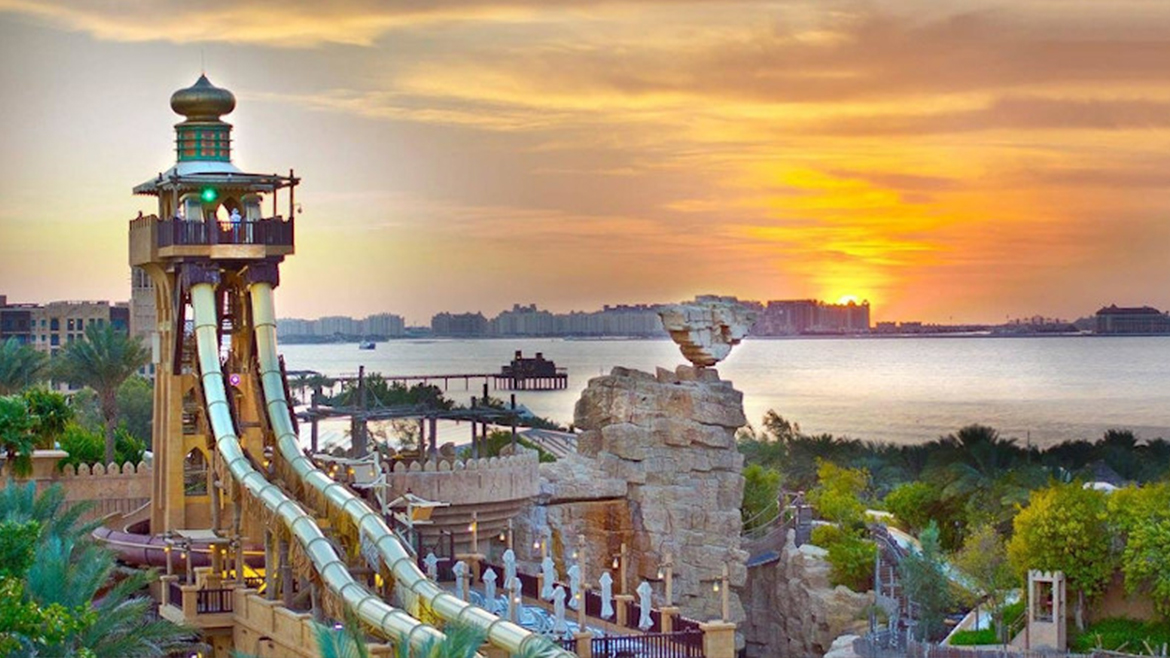 Visitors climb a 32-meter tower using two tandem slides before descending a 120-meter slide at an 80 km/hr speed. With adrenaline coursing through your body, blink your eyes a few times and you'll find yourself at the bottom of the slide. Once there, two visitors can ride the capsule together.
Caution: Height and weight should be above 1.1 meters and below 134 kg respectively.
 Burj Surj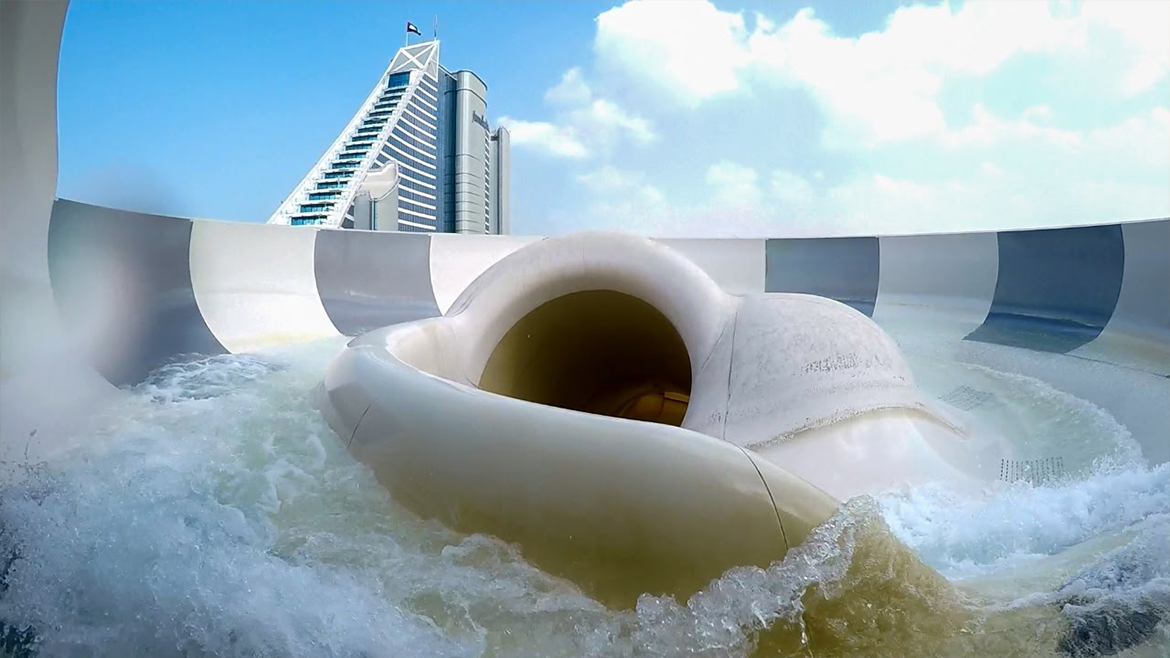 Water slides have two steep parts of downhill. The visitors are positioned in tubes and sent into two spiraling spins before being thrown into the slide to land with a splash.
Caution: Height should be above 1.1 meters.
Master Blasters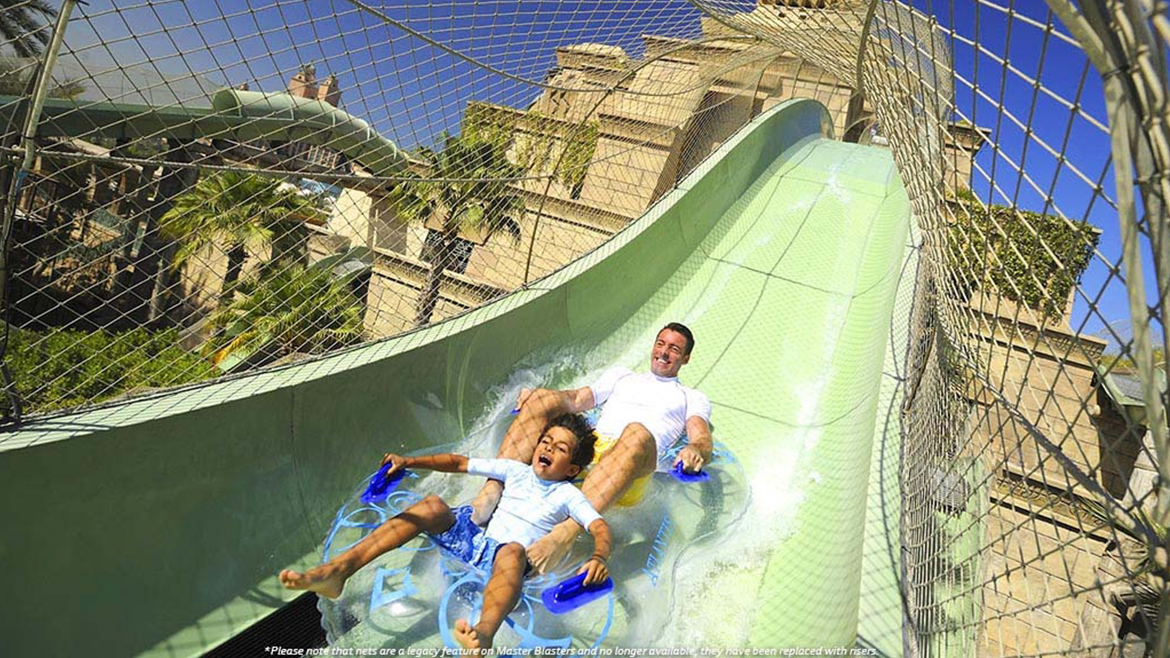 These gravity-defying coasters launch riders 15 meters into the air using water-propelled jets. The maximum weight limit for a single tube is 120 kg, while for a twin tube it is 180 kg.
Caution: Height should be above 1.1 meters and weight less than 50 kg. Kids should be accompanied by adults.
Tantrum Alley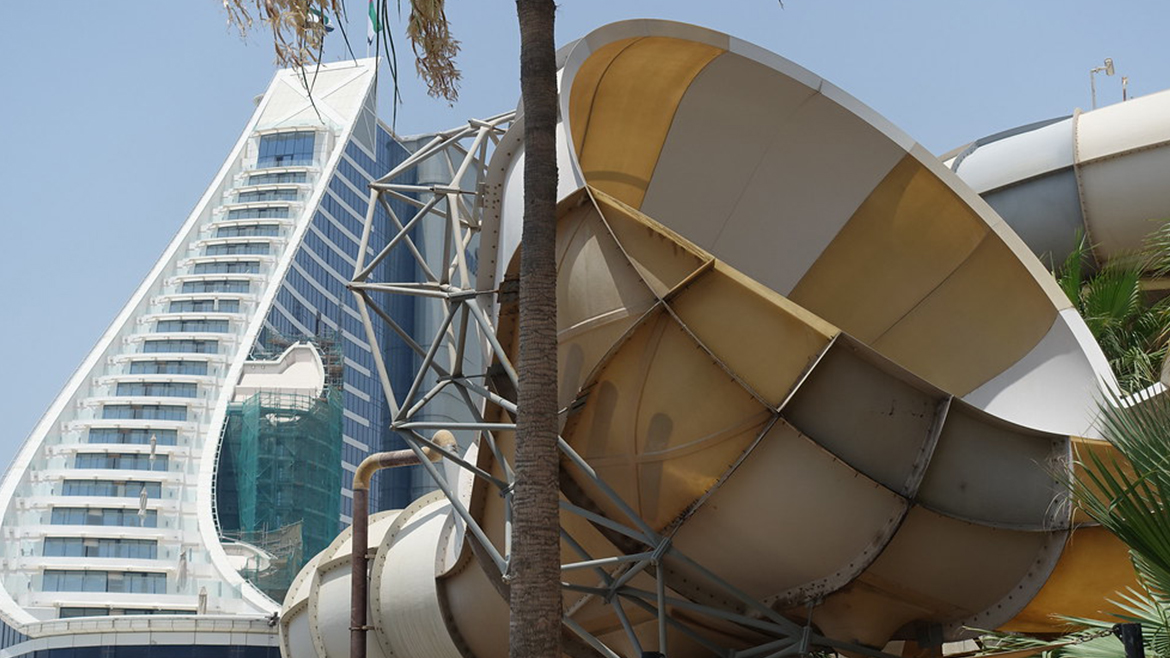 Visitors ride in a four-person tube and pass through three tornadoes. It is sliding back and forth and moves in a circular motion until they pass through the storm's eye and plunge into the ocean.
Caution: A height above 1.1 meters is required. 
Juha's Dhow and Lagoon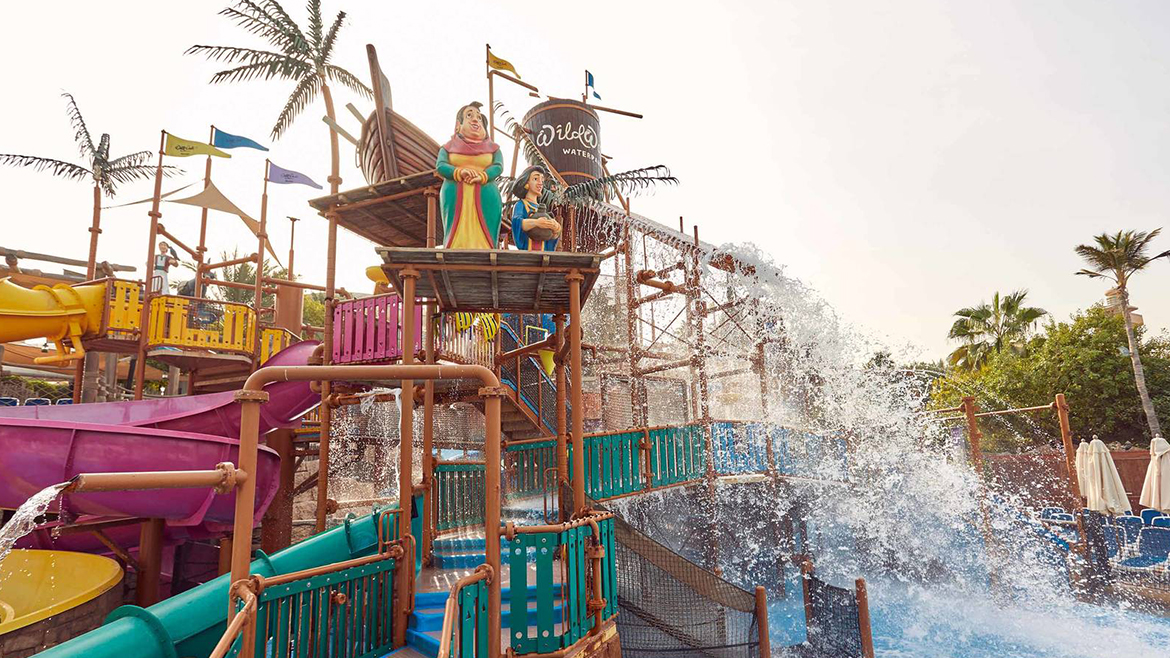 Juha Dhow and Lagoon is a playing space specially designed for children. Children won't get bored because of the over 100 various attractions, including rides, slides, and a climbing area. A dumping bucket is also present that will drench people standing beneath it after the interval of 2 minutes.
Caution: Adults are not allowed in this area due to safety concerns.
Juha's Journey
After a terrifying trip in Jumeirah Sceirah, you may unwind on this lazy river ride. This calm side is also suitable for children as long as they are accompanied by an adult.
Caution: For those who are less confident in swimming, life jackets are offered free of charge.
Facilities offered at the Wild Wadi Waterpark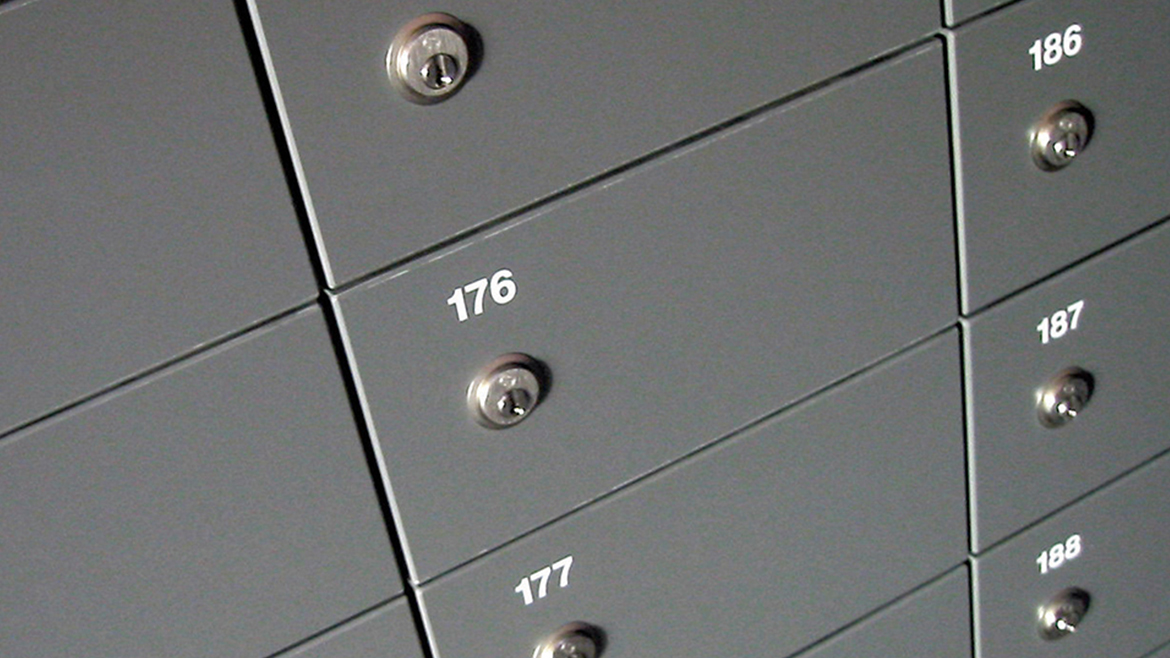 The locker facility at Wild Wadi Waterpark enables you to store your valuables before entering the pool in a secure place.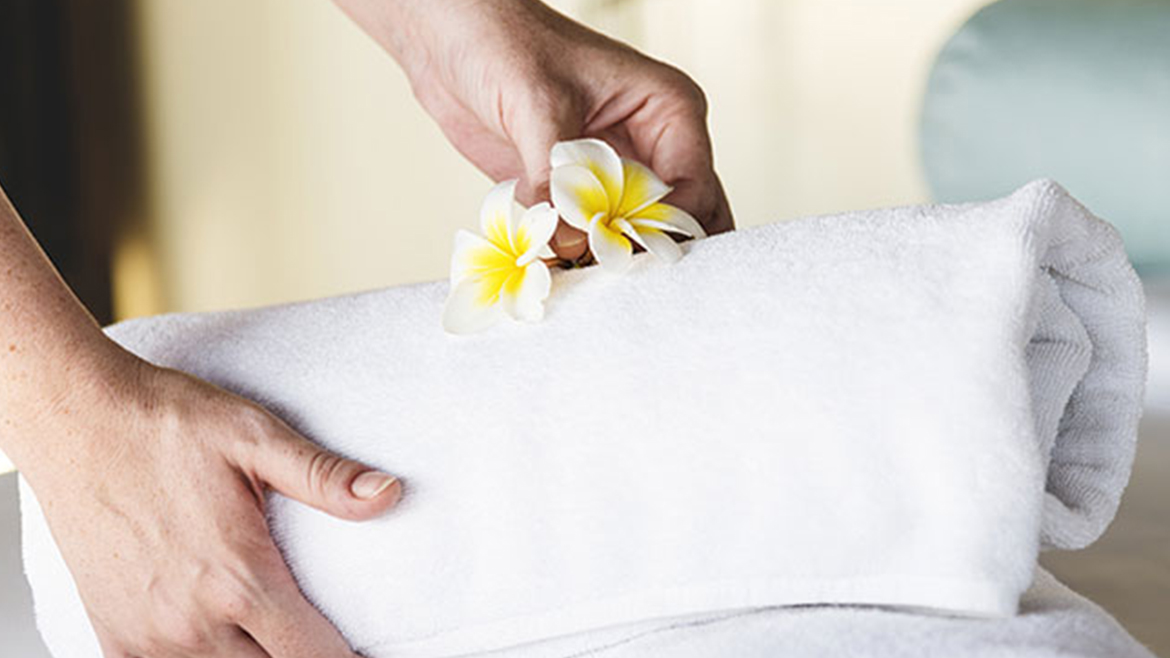 Although you always bring your own towel to the park, there is also the opportunity to rent one there.
Other facilities like separate smoking areas, changing rooms, and special discounts for determined people are also available.
Things to know before visiting Wild Wadi Waterpark
Do you have any future plans to visit Wild Wadi Waterpark? To ensure you get the most out of your stay in the park, keep in mind the following:
When visiting the park, dress comfortably and with appropriate swimwear.

To get the most out of your visit to Wild Wadi Waterpark, set aside at least four hours.

Try to go to the waterpark during the week; such days are significantly less crowded.

Avoid staying in Jumeirah Sceirah near the end of your trip. This ride's lines are closed 45 minutes before the park closes on busy days.
What Else?
Want to preserve the park's most memorable moments? 
In the park, photographers are available to capture your pictures. Therefore, the skilled photographers at Wild Wadi can take your images whether you want to spend time with your family or get completely soaked on exhilarating water rides.
Conclusion
Wild Wadi Waterpark- one of Dubai's attractions that is family-friendly and a treasure of fun. Forget everything after entering the waterpark, get unlimited access to 30 waterslides ranging from the mild to the horrifying. Have fun!