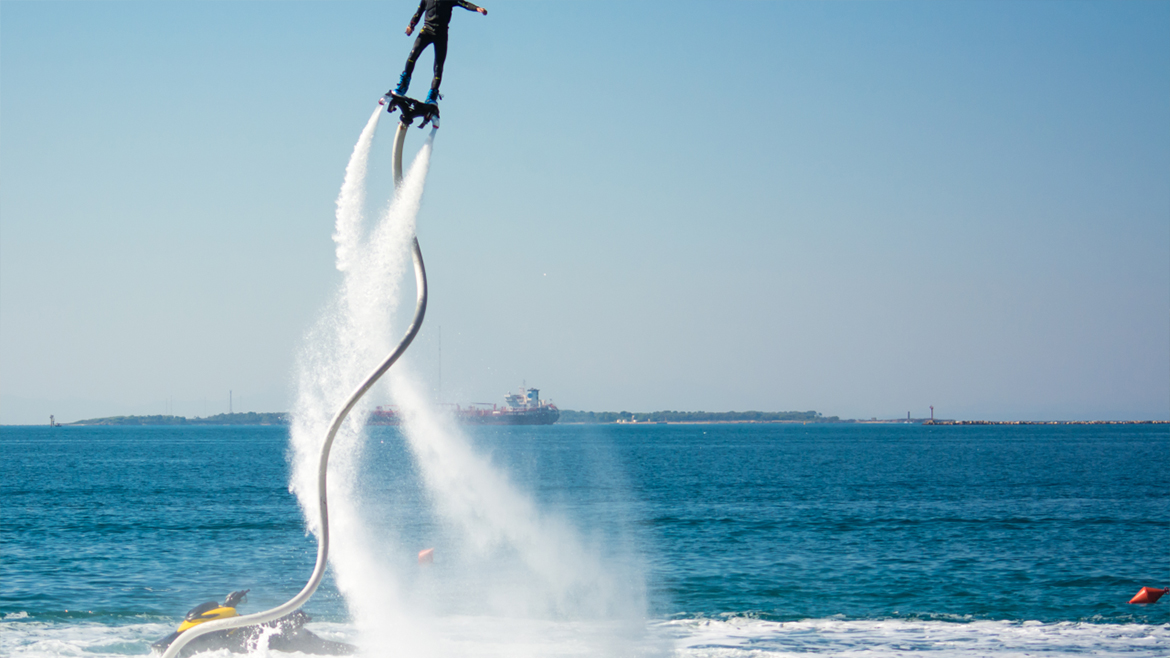 Conquer the World's Largest Waterpark: Atlantis Aquaventure
Atlantis Aquaventure is one of the best water parks in the Middle East and Europe. Its paradisiacal grandeur shows from the palatial Tower of Neptune slide to the turquoise pools to the stunning white sand beach lining its coastline; being part of Atlantis lends it an extravagant landscape. With 17,000 hectares of Water Park, this award-winning attraction promises hours of family entertainment.
With more than 105 slides, attractions, and experiences to choose from, you'll never run out of things to do at Atlantis Aquaventure. Another way to enjoy the sun is to go on a rapids trip, swim in a pool, or surf. Kids of all ages can play in select pools and areas all day, while adults can ride extreme rides for an adrenaline rush. When you're there, don't miss the opportunity to lounge by the private beach! 
Top Rides at Aquaventure Waterpark Dubai: A Must-Try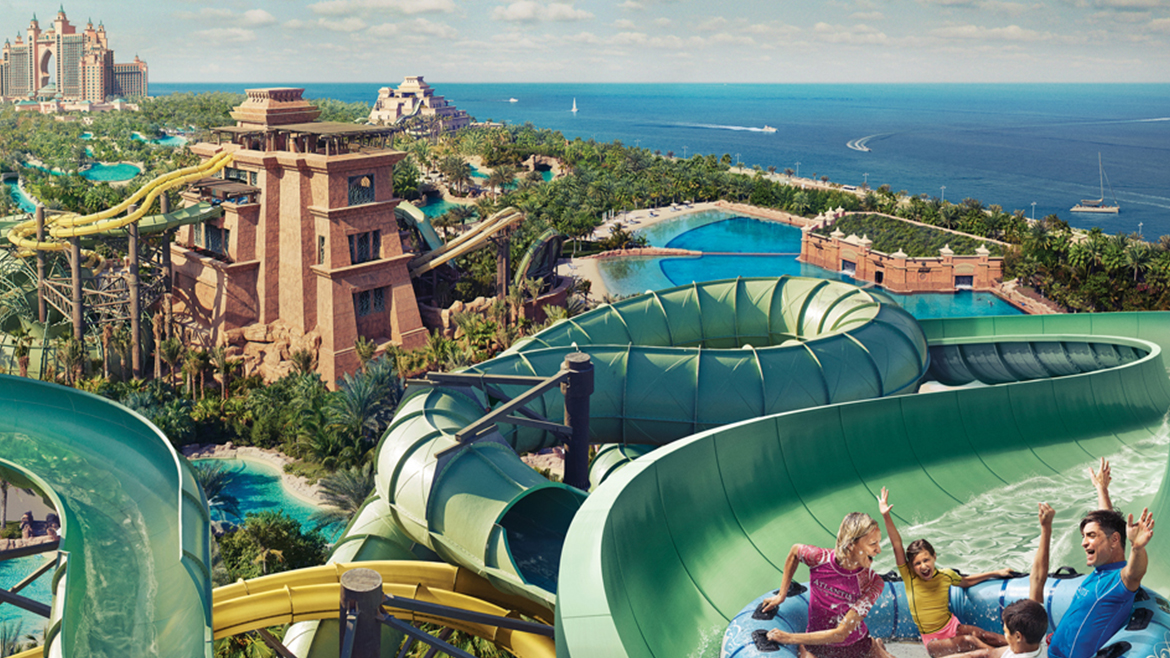 In terms of size, the Aquaconda is the largest water slide in the world. As you slide down this slide, you will pass through a serpentine tunnel of excitement before dropping into the largest fiberglass tube in the world.
Zone: The Tower of Poseidon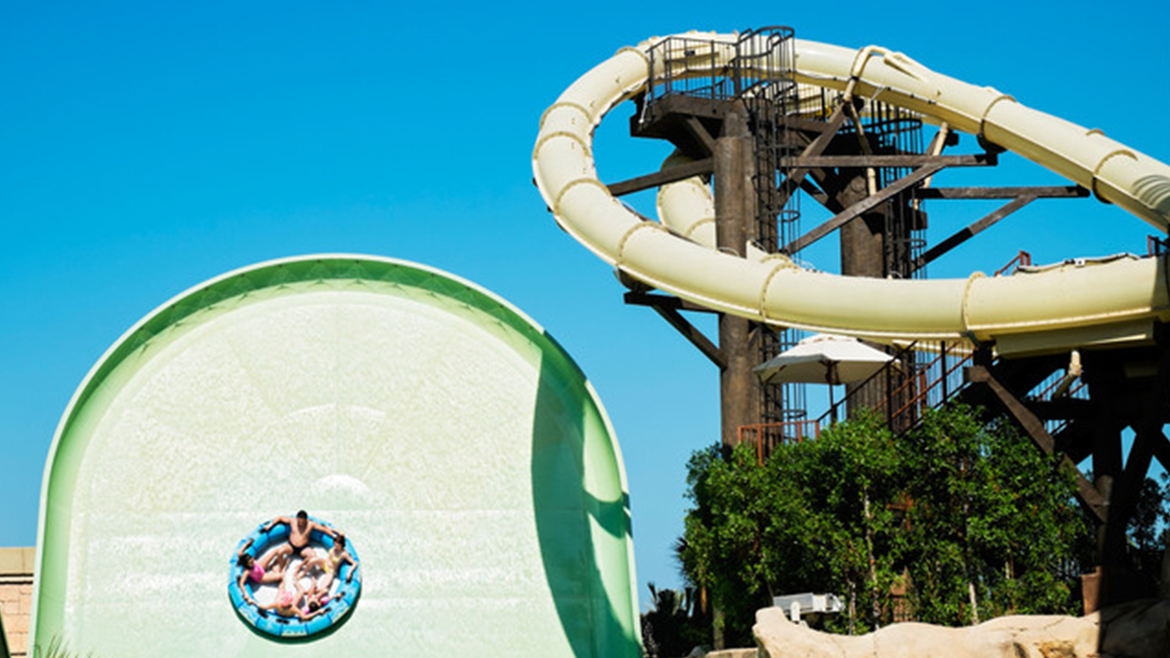 Unlike any other ride, Zoomerango makes you feel gravity like never before. Zoomerango's giant slide will give its user a mixture of sensations as you slide up and down it.
Zone: The Tower of Poseidon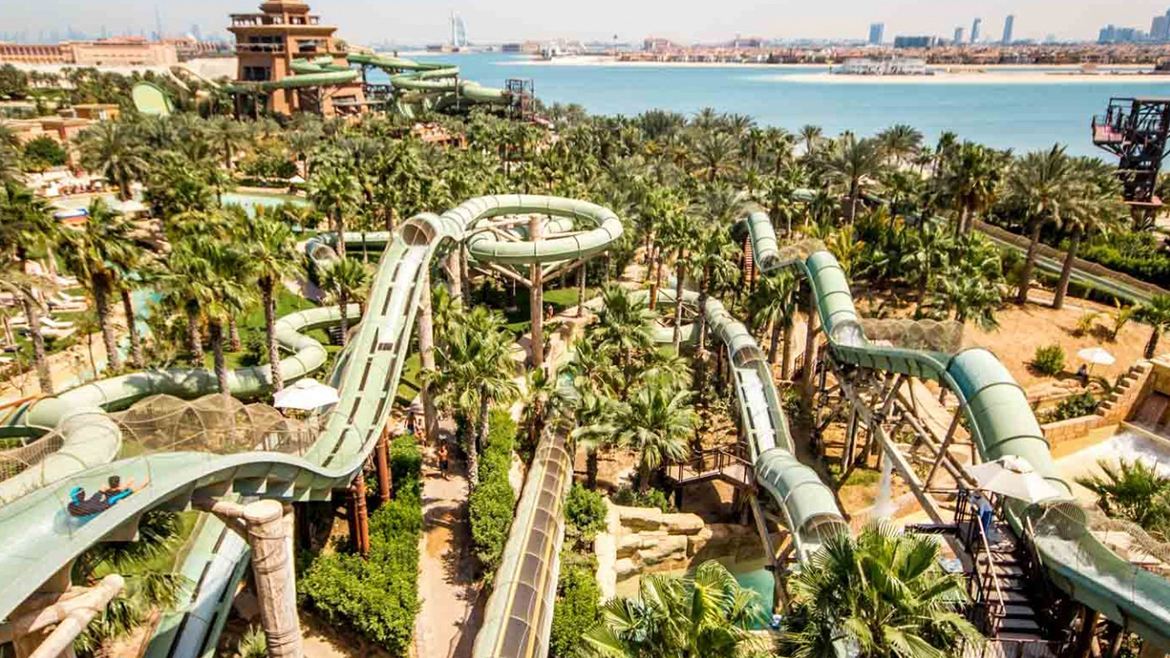 The most thrilling ride at Atlantis Aquaventure, Poseidon's Revenge has you wait in a chute before the trapdoor opens suddenly, sending you plummeting down at 60 km/hr through the heart of Poseidon's Tower.
Zone: The Tower of Poseidon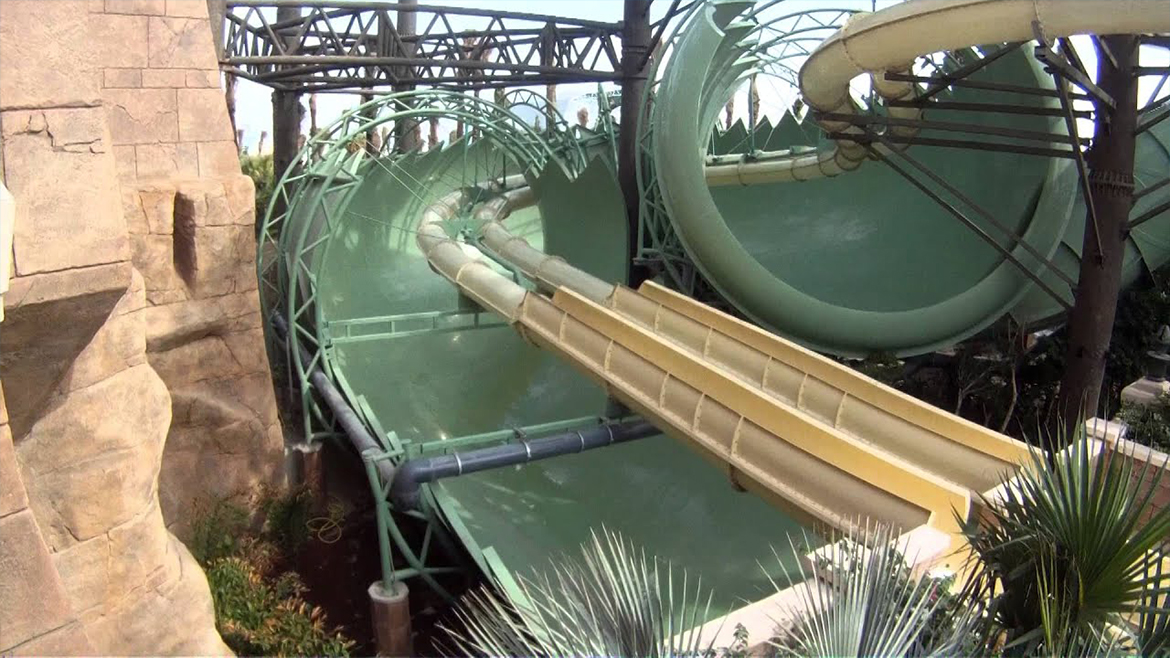 Slitherine offers the unique experience of competing against friends and sliding through a wild frenzy of twists and turns to take home the gold.
Zone: The Tower of Poseidon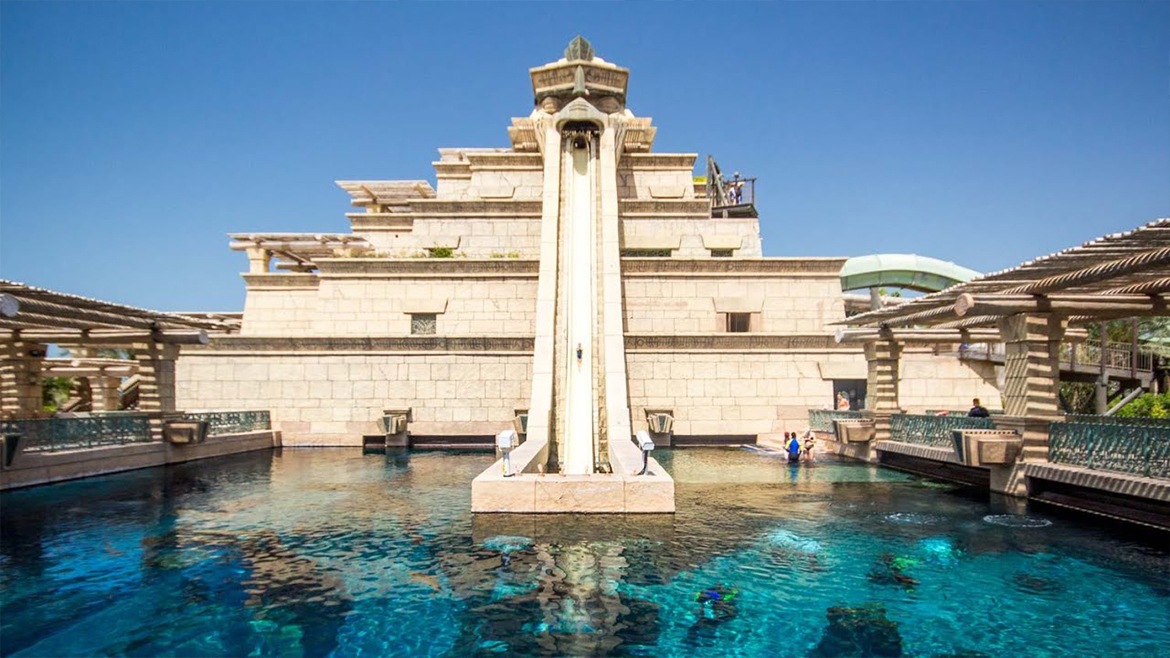 Leap of Faith rides immerses you in an adrenaline rush by lowering the rider down 9 stories in a matter of seconds.
Zone: The Tower of Neptune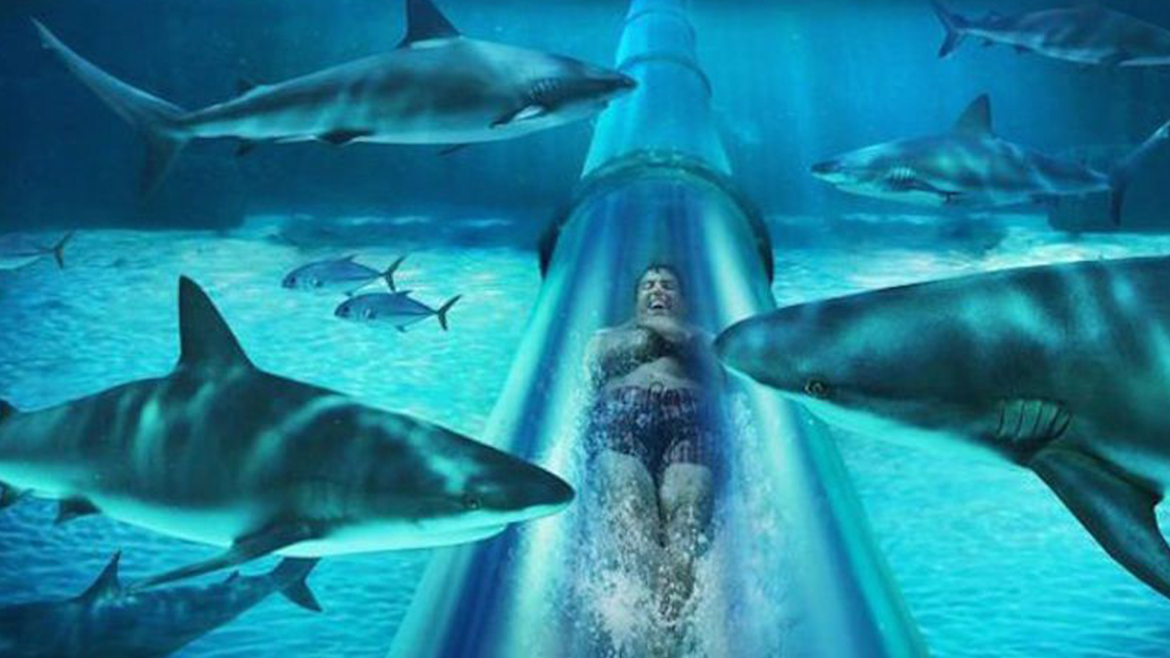 The Tower of Neptune can be explored in one or two-person tubes before you emerge in a shark lagoon. It's a unique experience that puts you in close contact with these feared predators of the sea.
Zone: The Tower of Neptune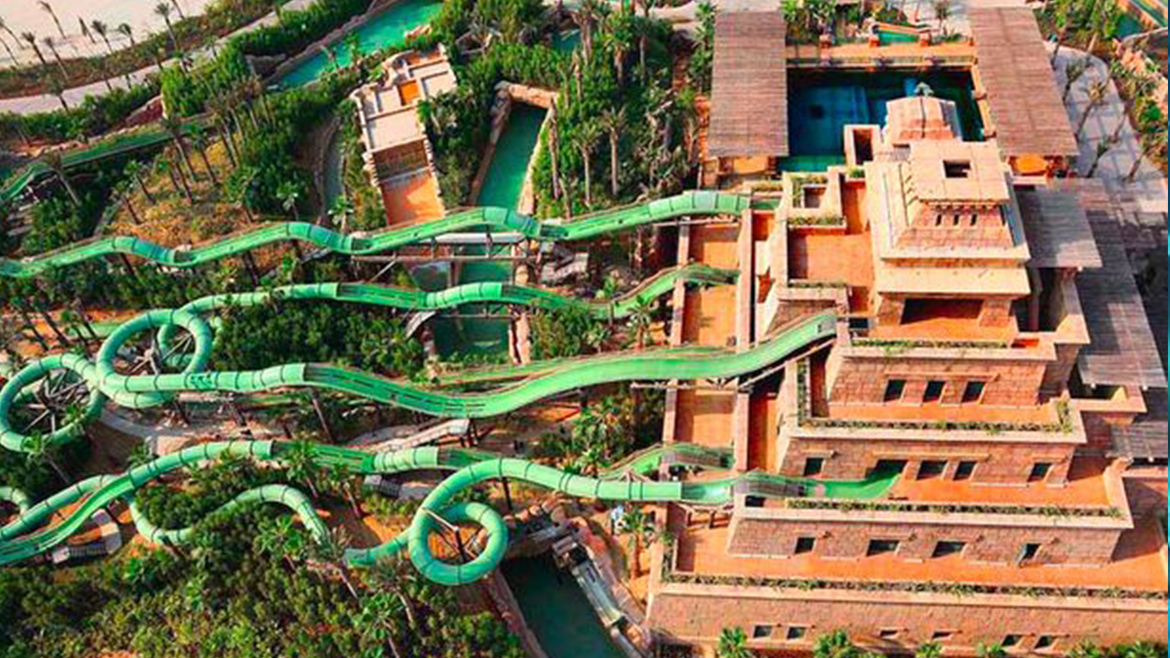 These water slides use innovative technology to help you go up and down twisting tunnels on jets of water. Once you have navigated your way through these tunnels, you will emerge at the Lazy River.
Zone: The Tower of Neptune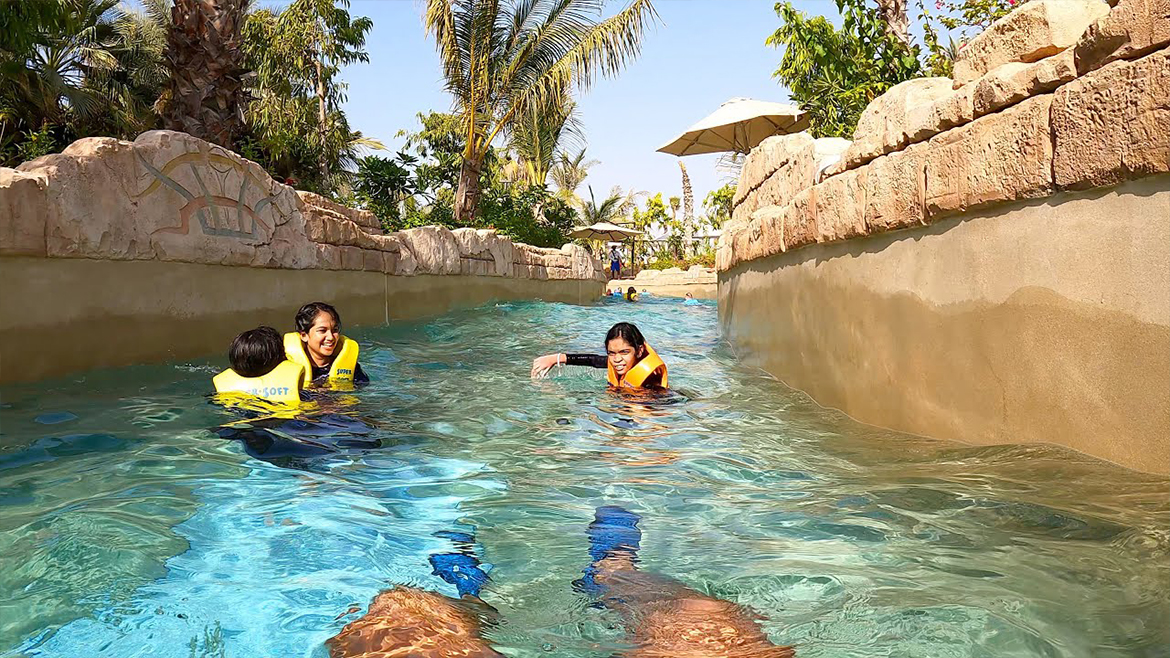 The Rapids is a 1.6-kilometer-long river that offers thrilling white water action throughout.
Zone: River Rides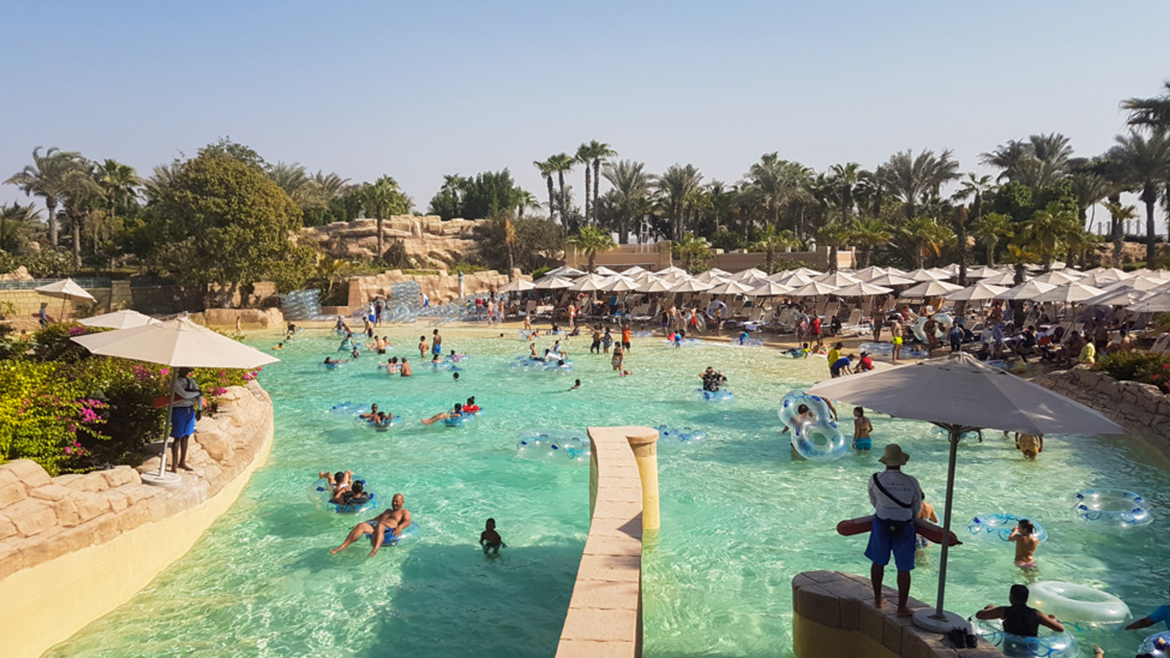 The Torrent can create sheet waves up to one meter high, as well as swells up to two meters high. 
Zone: River Rides
Atlantis Aquaventure's Other Renowned Places to Visit
In addition to the impeccable rides, Atlantis Aquaventure also offers some other renowned attractions. Those places are as follows:
Atlantis Water Park Hotel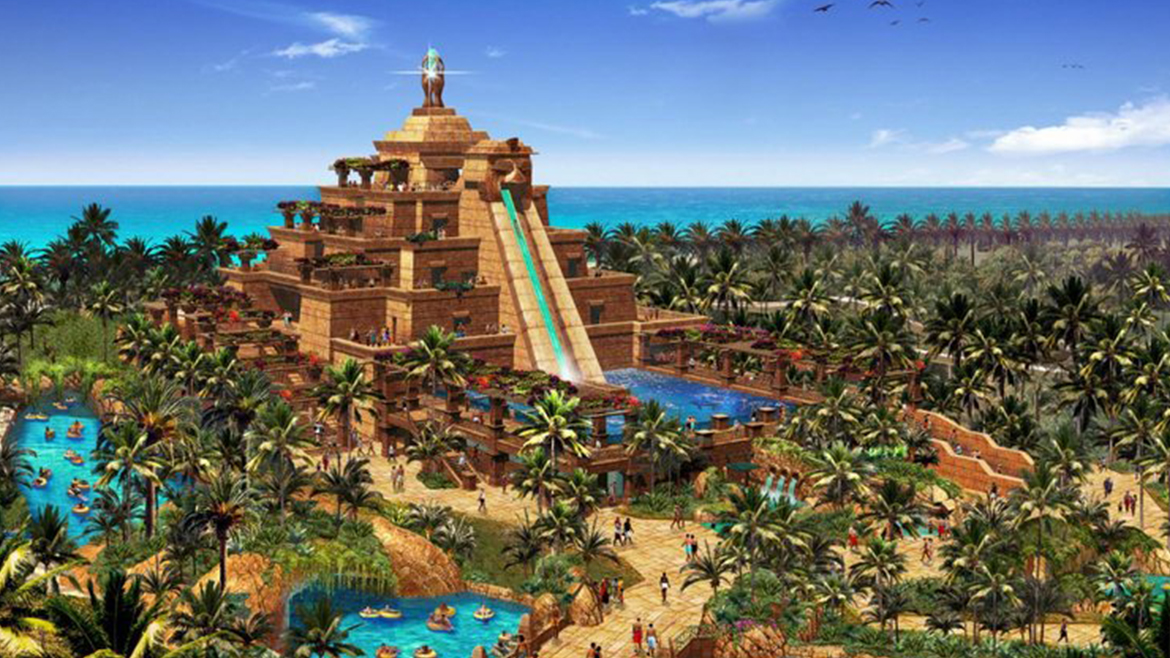 The Atlantis Water Park Hotel is a great choice if you want to splurge on Atlantis Aquaventure. The Guest rooms of this Hotel offer ocean views, where you can sit comfortably and admire them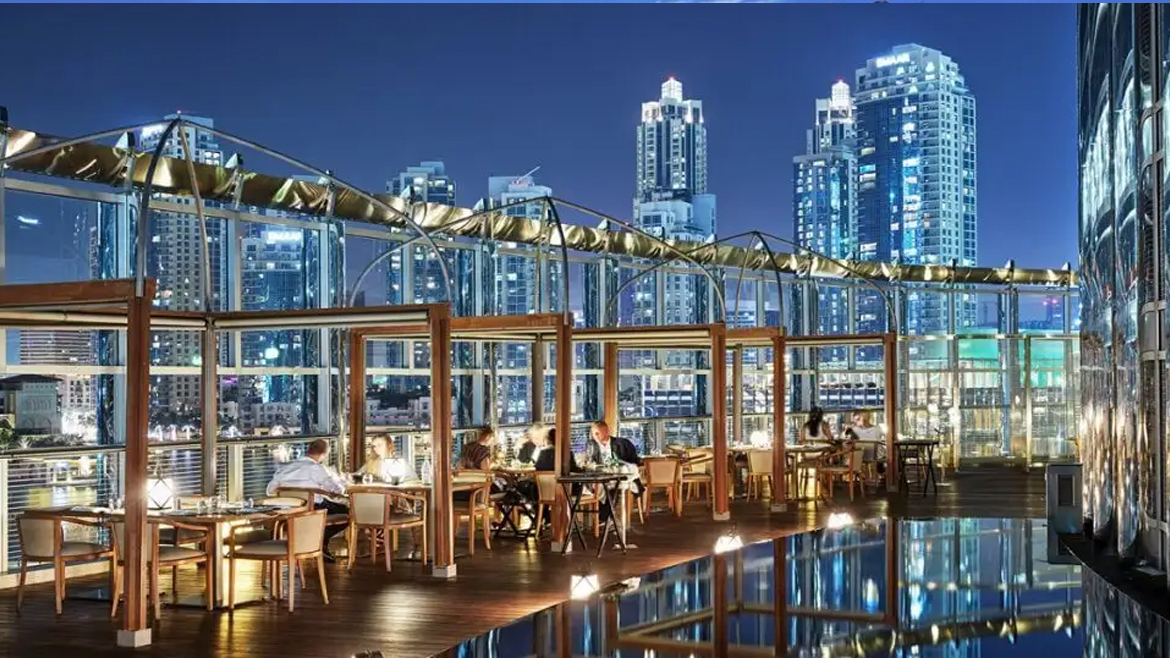 There is no such thing as a bad meal when you are in Dubai. After a day in Atlantis Aquaventure, treat yourself to a meal at one of Atlantis Dubai's celebrity restaurants. 
Atlantis Aquaventure Beach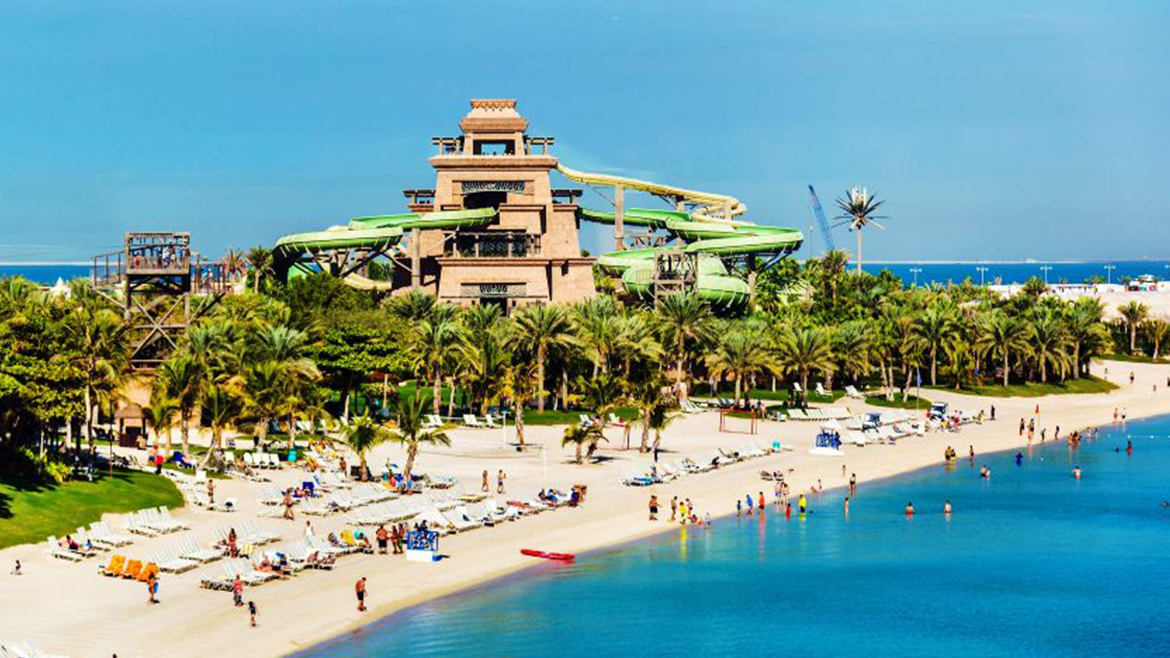 At Adventure Beach, you can experience the true coastal experience while trying various water sports. Enjoy a wide range of activities at the Watersports Beach Hut.
Opening hours for Atlantis Aquaventure 
Atlantis Aquaventure is open Monday to Saturday from 10:00 am to 5:30 pm. 
Atlantis Aquaventure's location
Atlantis Aquaventure is located in Atlantis, The Palm at Crescent Road. It is possible to get there by taxi or private car. Alternatively, you can take the Dubai Metro to the Mall of the Emirates station. From there, you can take taxis which take you directly to Atlantis, The Palm.
Winding – Up
If you're visiting Dubai or are a native of the city, you must visit Atlantis Aquaventure. There is no doubt that this waterpark will make you smile and give you memorable memories you will cherish forever.