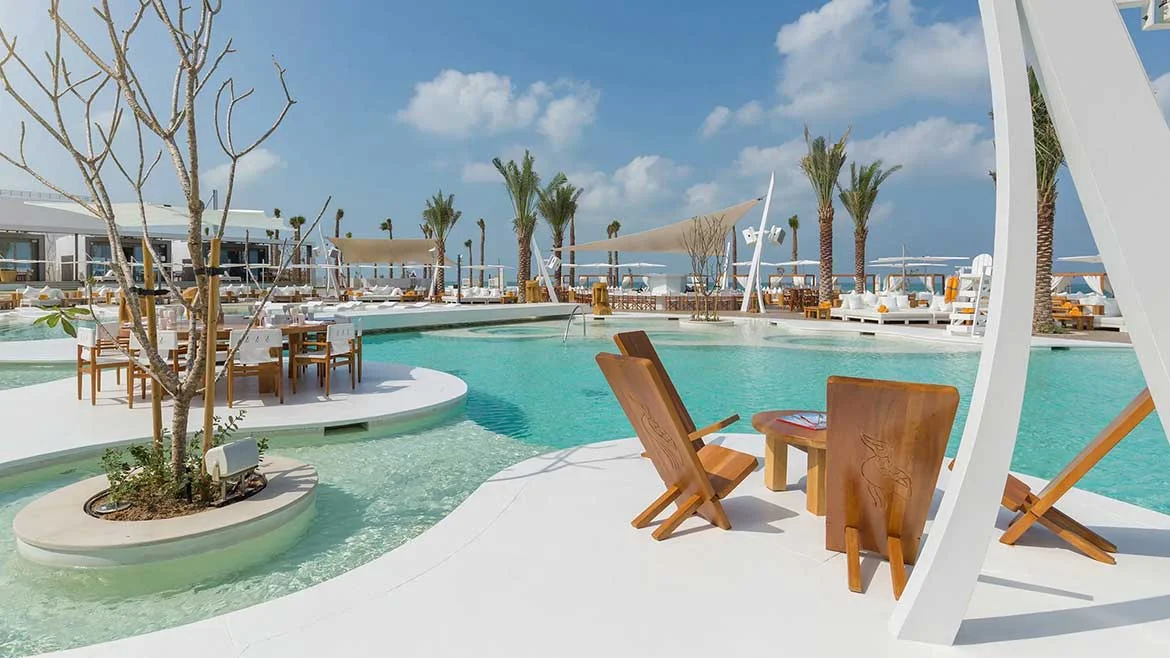 Why are Beach Clubs in Dubai So Famous?
Dubai is home to lavish experiences, as it has an extravagant nightlife scene and an array of beach clubs to party with your squad. Beach clubs let you enjoy a fancy and stylish environment with delicious food and drink while you are a step away from the sea. If you are looking for an awesome beach club to party with your friends, you can check out beach clubs in Dubai and know why they are famous.
What Makes Dubai Beach Clubs Popular?
The ambience and comfort of the beach club are vastly different from a normal club in Dubai. You can visit the beach clubs to have fun on the beaches while enjoying your cocktail. It is one of the best ways to enjoy the luxurious experience and chill with your squad. 
In addition, the beach clubs in Dubai are often visited by individuals who want to relax and have fun without worrying about their hectic lifestyle. It helps them escape from their everyday schedule and enjoy life to the fullest. 
The main purpose of a beach club is to create a comfortable environment where people can enjoy their leisure time without any disturbances. You can enjoy excellent seafood, cocktails, entertainment and ocean breeze. Most beach clubs offer beautiful camps beside the sea where you can enjoy the cool breeze from the ocean and chill in the water to experience the joys of your life. 
Some of them even include restaurants, shower areas, bars, pools and water sports to add to your experience and make it memorable for you. Therefore, beach clubs in Dubai are one of the best nighttime experiences where you can get everything according to your requirements to make your vacation memorable. 
Which are the Best Beach Clubs in Dubai?
Here are some of the best beach clubs in Dubai, where you can spend your weekend with your friends or family away from the crowded and hectic city life. 
1. Twiggy by La Cantine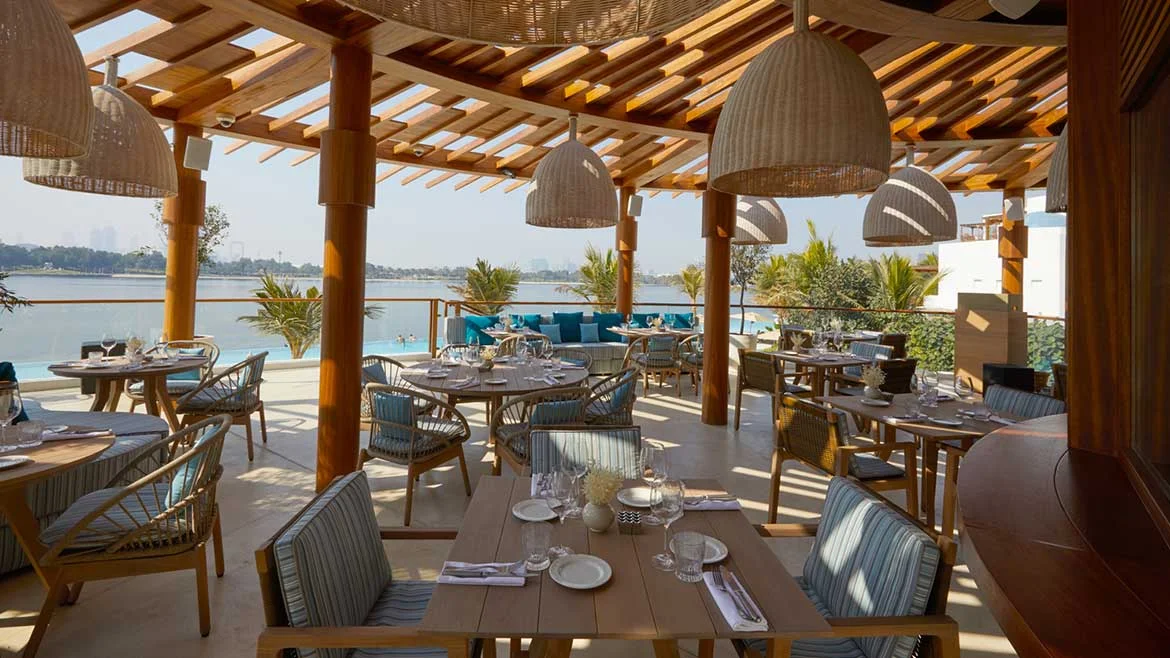 It is one of the new beach clubs in Dubai where you can chill, drink and dine with your friends or partner. The beach club has an elegant atmosphere where you can relax on your weekend, away from your hectic schedule. In addition, you can choose a delicious dinner from their Mediterranean-inspired menu and sushi selection. The beach club has a 100-metre infinity pool filled with crystal-clear water, where you can swim with your squad. It also has luxurious loungers and cabanas to sit and enjoy your delicacies and drinks. 
Location:

Dubai Creek Club Street, Port Saeed, Dubai, UAE
Contact Information:

+971 04 602 1105
Price:

Weekdays AED 200, weekends AED 250
2. Nobu by the Beach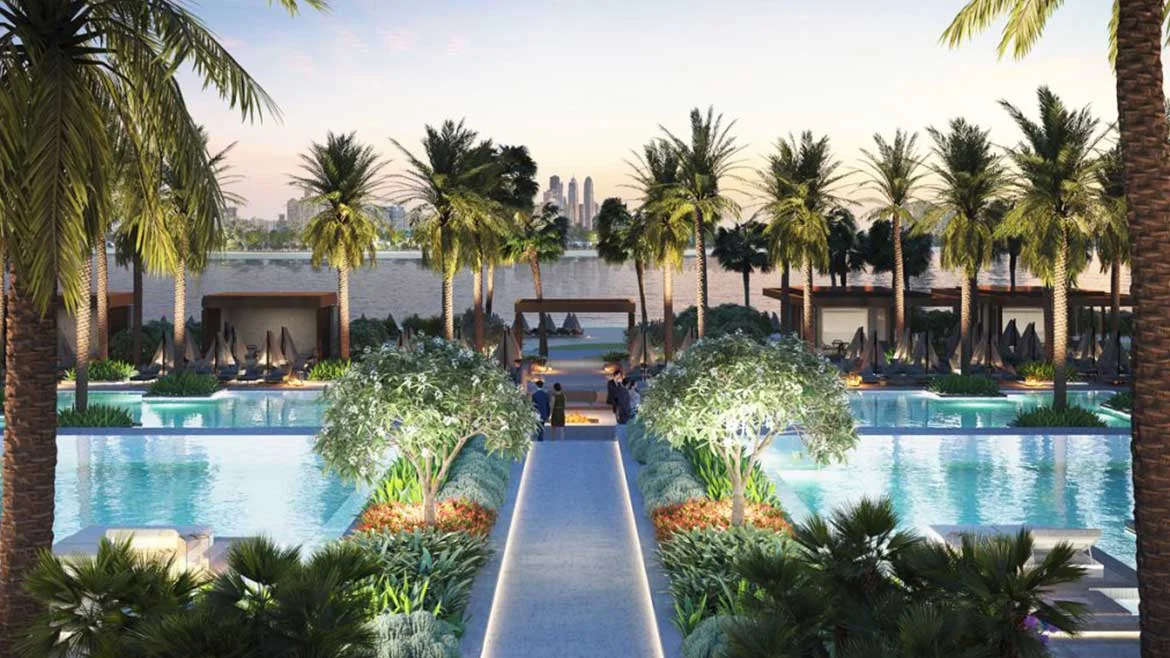 Nobu by the Beach is a combination of Japanese aesthetics and contemporary luxury. It is an ultimate destination for party lovers as it features an expansive lagoon pool and a signature restaurant for the guests to chill and enjoy their drinks and food. The menu of this beach club is a fusion of Japanese and Peruvian cuisine and comes with a beach-inspired twist. It also features an indoor dining space, cocktail bar and expansive terrace for the guests to feel relaxed and chill with their squad. 
Location:

Atlantis The Royal, Crescent Road, Palm Jumeirah, Dubai, UAE
Contact Information:

+971 4 426 1600
Price:

Monday to Thursday AED 250, Friday to Sunday AED 300
3. Verde Beach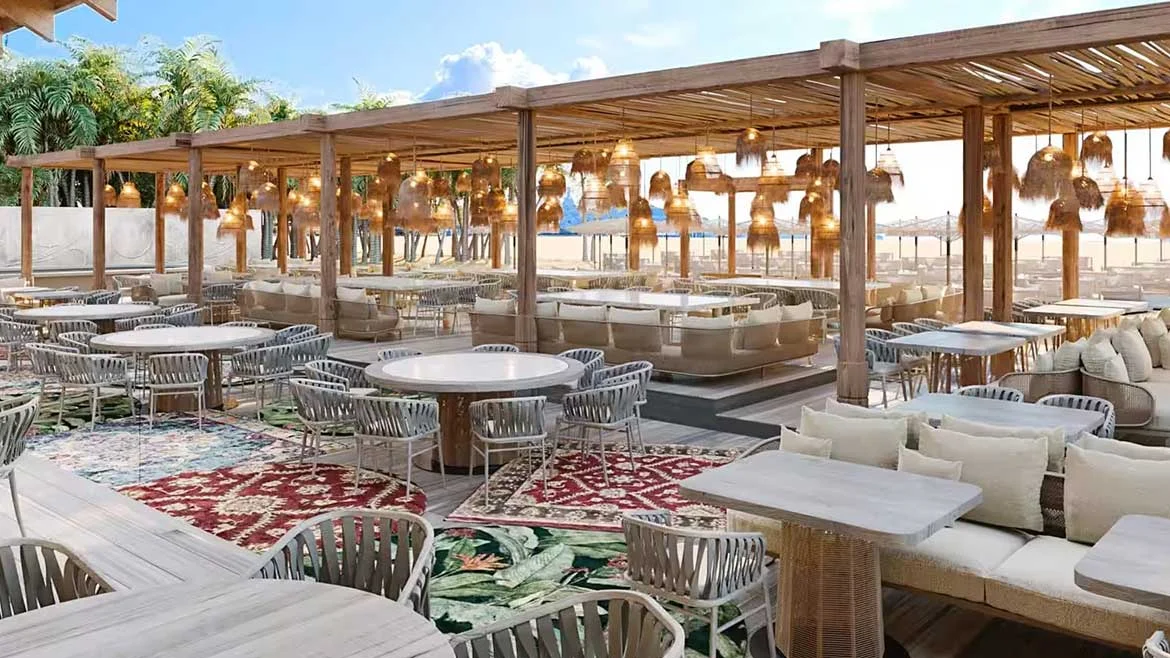 Verde Beach Club is one of the destinations in Dubai that offers an escape from your hectic schedule. The beach club has a relaxing atmosphere with beach cabanas, Mediterranean flavours and mesmerising views. It is a perfect place to spend quality time with your partner and have an unforgettable experience. Therefore, if you want to have a leisurely lunch or tan your body on the beach, Verde Beach is the ideal option. You can even visit this club to try their savouring Mediterranean dishes and exquisite cocktails.
Location:

Beachside, Jumeirah Beach Hotel, Dubai, UAE
Contact Information:

+9714 228 5053
Price:

For two people AED 700, and four people AED 900
4. DRIFT Beach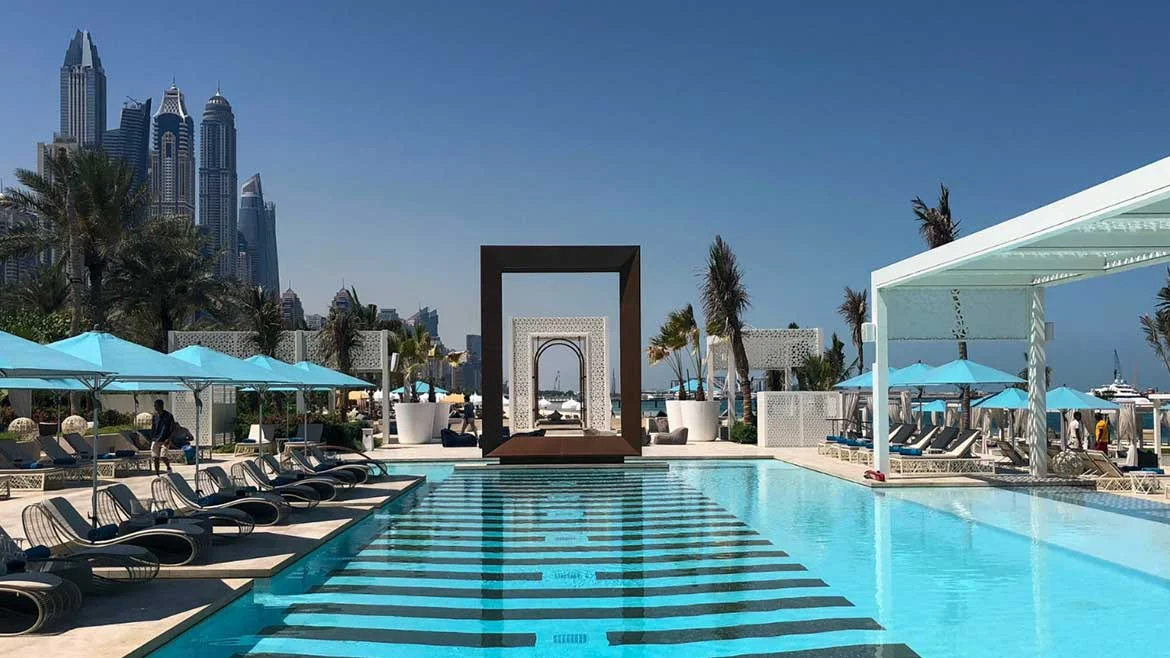 DRIFT Beach in Dubai is one of the places where you can experience the sun, sand and luxury together. The beach club has a panoramic infinity pool to let you swim and chill with your friends or family. It also offers exquisite Mediterranean cuisine in this restaurant, making it one of the popular places to spend their weekends. Furthermore, the beach club also has one kilometre of private beach where you can walk and witness the mesmerising ocean. The beach club also facilitates private cabanas with sound systems and stylish lounges to add to the outstanding experience.
Location:

One&Only Royal Mirage, Dubai, UAE
Contact Information:

+971 4 315 2200
Price:

Weekdays AED 200, weekends AED 250
5. Eva Beach House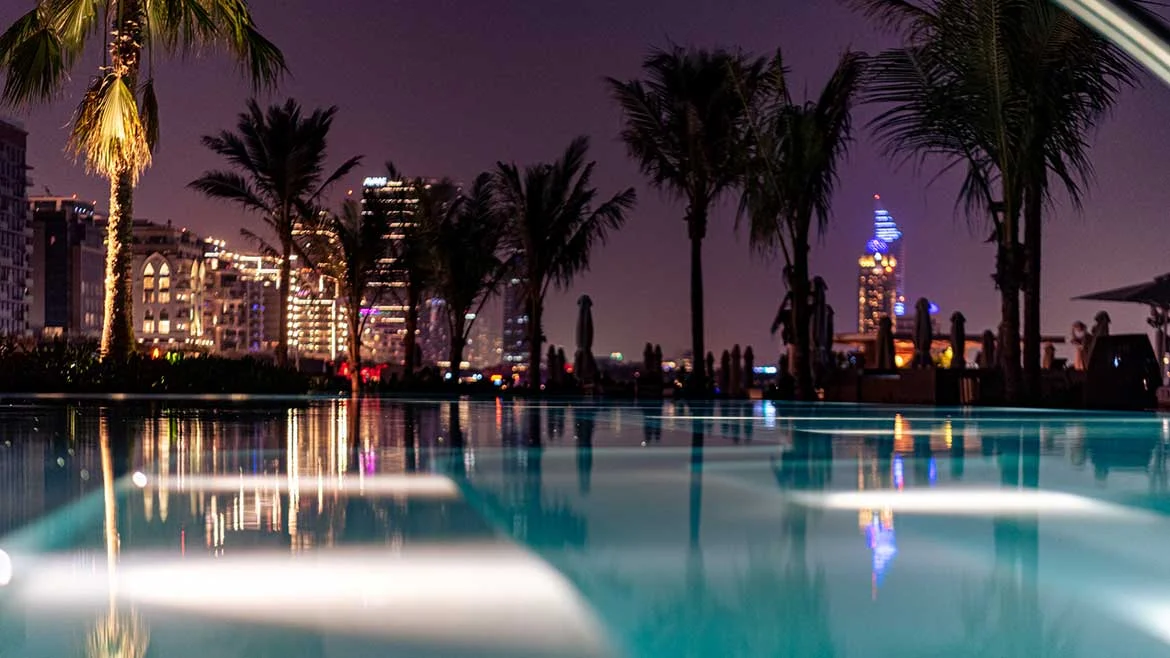 Eva Beach House has a warm and friendly atmosphere which feels like a home away from home. The beach club offers culinary delights that are a treat to your taste buds. It also includes the beach and a pool to enjoy drinks with your friends and have a relaxed weekend. The beach club is Tulum-inspired and has eccentric interiors with native-style wooden accents. It is a perfect place for celebrities and guests who want to enjoy quality dining with fine cocktails and late-night parties. 
Location:

The Club, Palm Jumeirah, Dubai, UAE
Contact Information:

+971 4 510 4800
Price:

Weekdays AED 200, weekends AED 300
Overall, these beach clubs are one of the greatest experiences for the guests, making them famous in Dubai. They offer delicious cuisines to their guests with exquisite cocktails and a relaxing atmosphere so that they can chill on their vacation. Therefore, you must visit these beach clubs to uplift your mood and enjoy your life away from the noisy city.