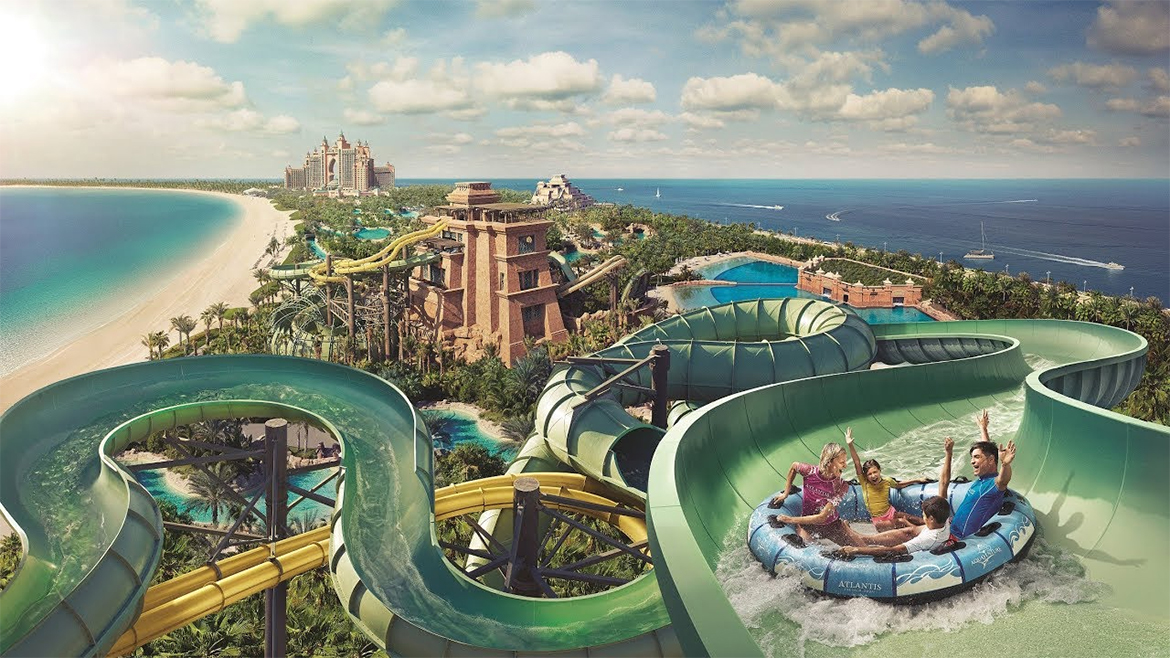 Top Water Activities You Shouldn't Miss in Dubai
Over the past few years, Dubai has become the choicest option for travelers to have a thriving vacation. The city has various attractions under its wings magnetizing people of all ages. Be it in terms of enjoying the glory of architecture, shopping, eyeing endless sunshine, having an adventure, witnessing cultural blend, and getting pleasure from spectacular scenery; Dubai covers the whole nine yards. Apart from this, there is something else Dubai is known for among visitors year-round, i.e. water activities. 
People of all ages enjoy Dubai water activities because they are more than just having fun. If you are also passionate for testing your wits in water, then here we have summed up the list of top water activities to be explored in Dubai. Continue Reading!
5 Amazing Water Activities to Enjoy in Dubai 
A parasail is a unique parachute that is controlled by a boat. It rises and floats in the air as the boat attached to it accelerates, letting you enjoy the panoramic views of the entire city of Dubai. As the parachute lifts off the water's surface, you could feel an adrenaline surge. But once you're in the air, you'll feel like an eagle flying!
Parasailing is a fantastic activity that is full of excitement and offers a stunning and distinctive view of the surroundings.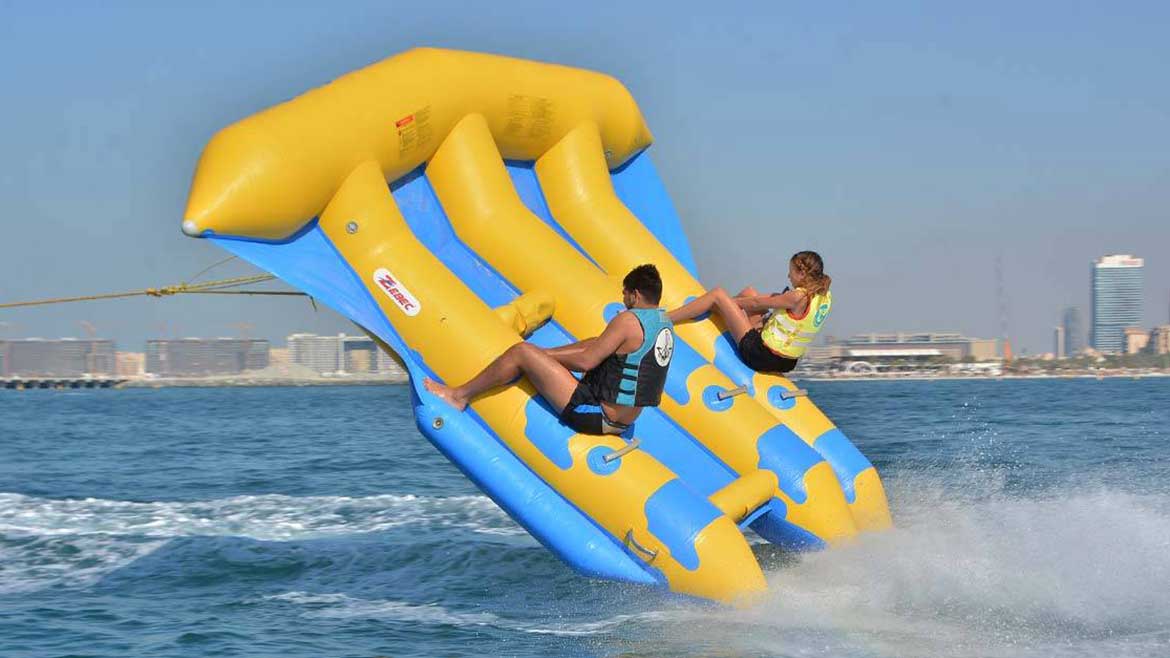 Fly Fish is the best option if you're looking for a unique water activity in Dubai or want to take part in a more thrilling version of the banana boat trip.
You will experience some truly fantastic and exhilarating moments while riding in a fly fish that is being dragged by a wave runner. You will fly high, move sideways, and shake the entire time. It goes without saying that you will enjoy every minute of the ride to the fullest – yelling, laughing, and desperately clinging to the top.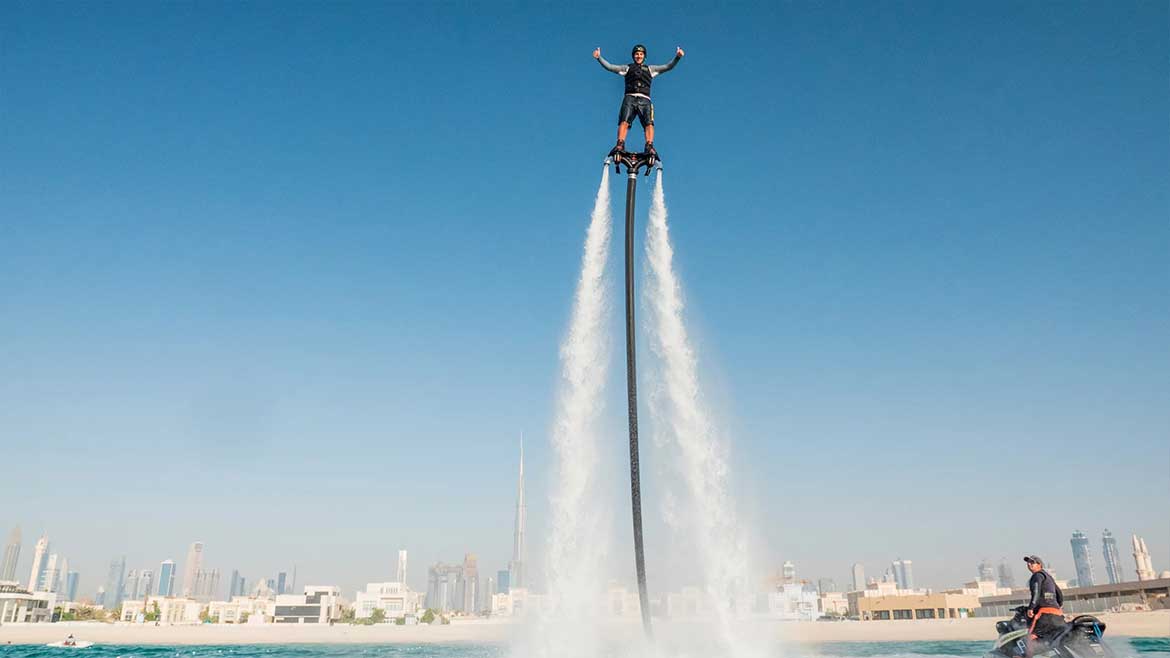 Another water activity that can enthrall you is flyboarding. It is an amazing water activity for those who want to feel like having superpowers. During flyboarding, you need to stand on a jetpack powered by a motor, pushing you high up in the sky.
Wondering how to do that? Well, worry not! You will get assistance from experts and would be able to learn the method of using flyboard in a matter of minutes. So, why not enjoy elevated views by flying freely above water? Are you up for this water activity in Dubai?
Meet Sharks and Shipwrecks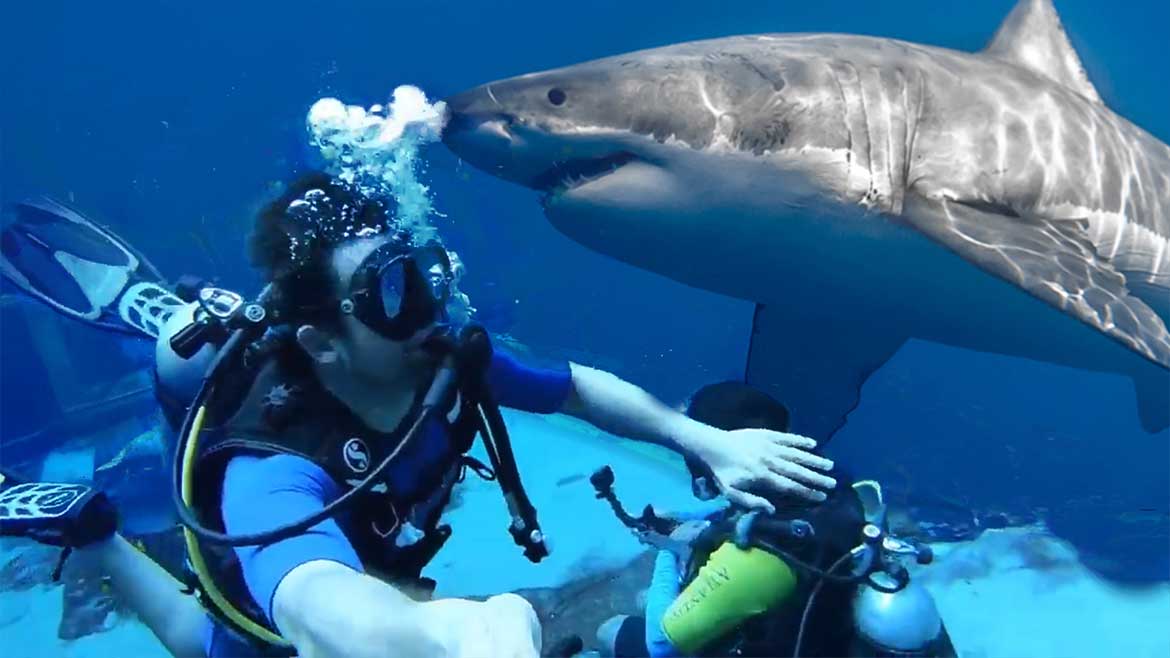 Till now we were floating above the water, let's now go deep. If you want to meet sharks and shipwrecks then Dubai has the option of scuba diving for you. The water activity is hosted by expert instructors year-round in various parts of Dubai. So, no matter if you know diving or not, you can have an astounding experience by doing this water activity. 
Discover a variety of diving and snorkeling options available both for beginners and experienced divers. Want to try something adventurous? Take a predatory dive and try hand-feeding different sharks and rays.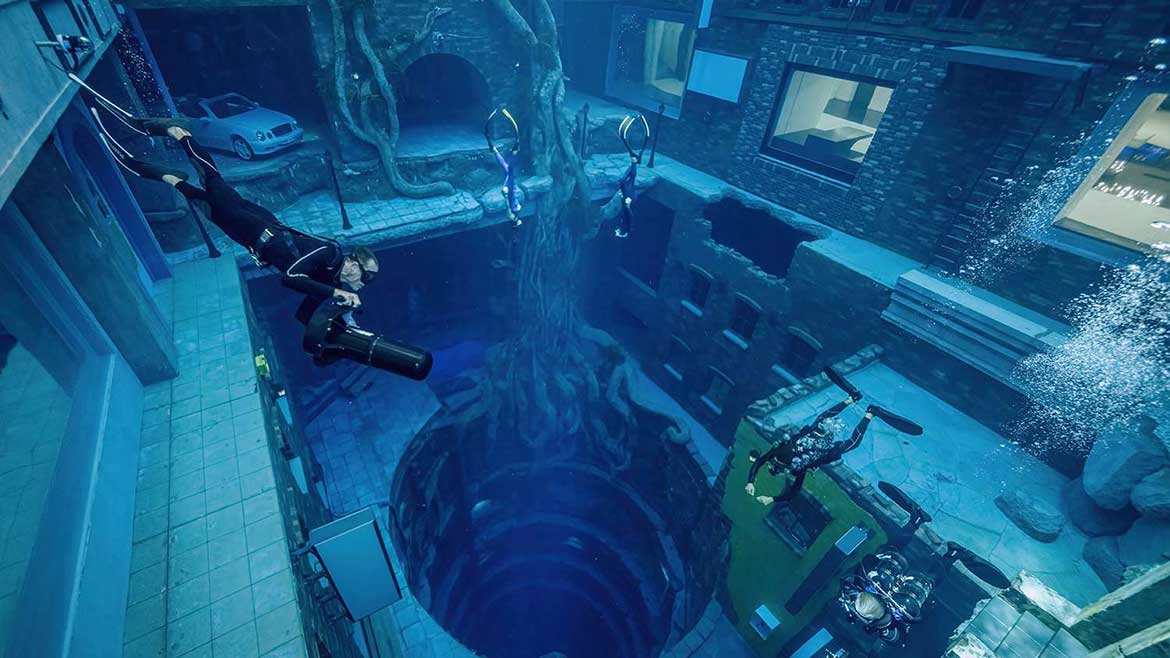 Now let's take you toward something more adventurous. We, here are talking about the world's deepest swimming pool – Deep Dive Dubai. With a staggering depth, this pool lets swimmers dive into another world – made by man. 
This fascinating water activity is proposed to only those who have swimming experience and have the gut to experience something truly thrilling. The pool's temperature is controlled and is kept at 30 degrees Celsius. Wearing a swimsuit or a thin wetsuit is feasible here.
Summing Up
Dubai water activities are an amazing way to start your vacation and have a truly unforgettable experience. These water activities allow you to see the city from a different perspective. The list does not end here. There is a lot more waiting for you like boat tours, jet-skiing, kite surfing, seabreacher, water skiing, etc.  But, don't you miss the other attractions of the buzzing vibrant city. 
What are you waiting for? Book your flight, pack your bags, and set off for a vacation full of surprises.