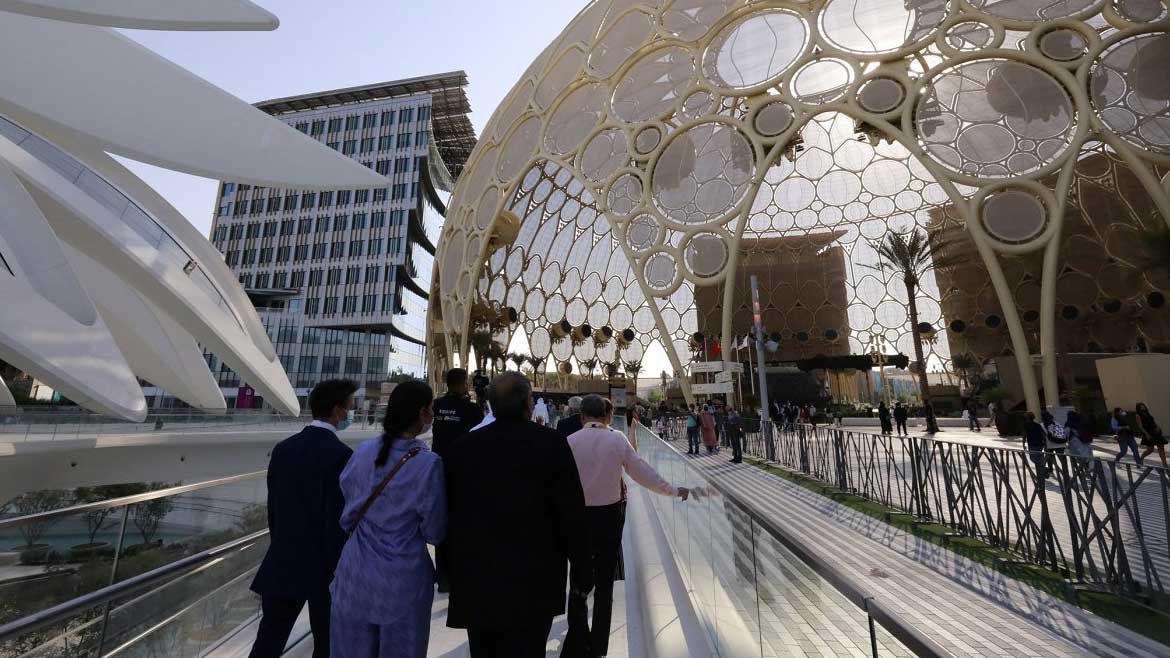 Top Latest Five food companies in Dubai
Dubai has been a leading name among business tycoons to expand their business internationally. The city of gold creates ample opportunities for the business owner to mark amazing deals with investors. Another unique thing about Dubai is its strategic location, making it a perfect home for international businessmen to scale up operations internationally. 
Let's discuss famous food companies in Dubai and their product line
Greenhouse UAE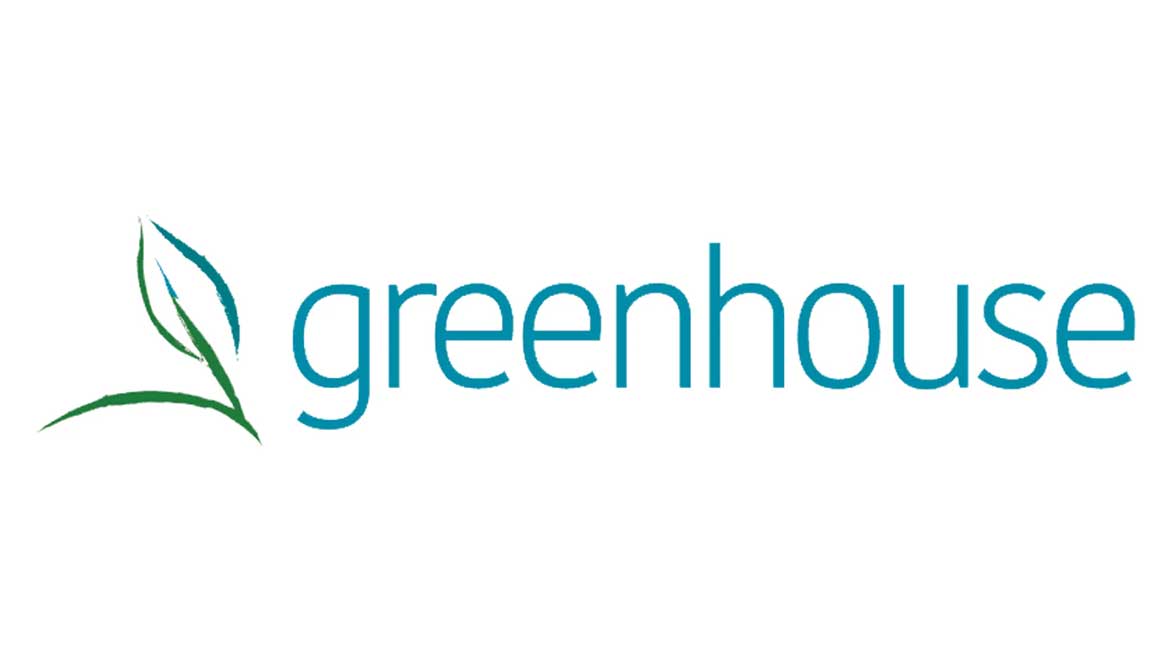 This famous company in Dubai was established in 1977 by Mr. Petros Hadjipetrou, the founder of the company. Greenhouse Foodstuff Trading holds a vision to become a one-stop shop for food service channels in the United Arab Emirates. Mr. Petos had developed a Greenhouse portfolio to cover and match the level of international brands.BPC Holding bought the company in 2007 with the objective to join the growing phase of the greenhouse. Mr. Salah Osseiran is the chairman of BPC holding which mostly invests in skilled personnel, infrastructure, and resources for the best benefit of stakeholders.
Brands: Elle & Vire, Emmi, Ambrosi, Assorted Cheese, Bel, Boursin, Bresse Bleu, Caprice des Dieux, Cas Arrigoni,Chavroux, Coeur De Lion, EntreMont, Ferme De LA Tremblaye, Fol Epi,ILE DE France, Le Rustique, Fromagerie Thuaire, Old Amsterdam, Fromageries, Rambol, Saint Agur,Stella, Tartare, Veldhuyzen kaas, Chaumes, Le Vieux Pane, Condifa, Servis Oeuf, Fruits Rouges & co. Kopykake enterprises, Louis Francois, Mancinelli, Moul Bie, Patis France, Confiletas, Delifrance, Greci, Sosio, Cock Brand, Kaset Brand, MBA Intertrade Co. Ltd, crown, Green Forest, Coraya, Labeyrie, Mas Pares, St. Dalfour and Matfer.
Product Type: Dairy, Cheese, Bakery & Pastry, and groceries.
Address:– Dubai Investments Park 2, Community 597, St.66, Building 2, P.O.Box.211265, Dubai, UAE
Contact No:– +97148170000
Indoguna Dubai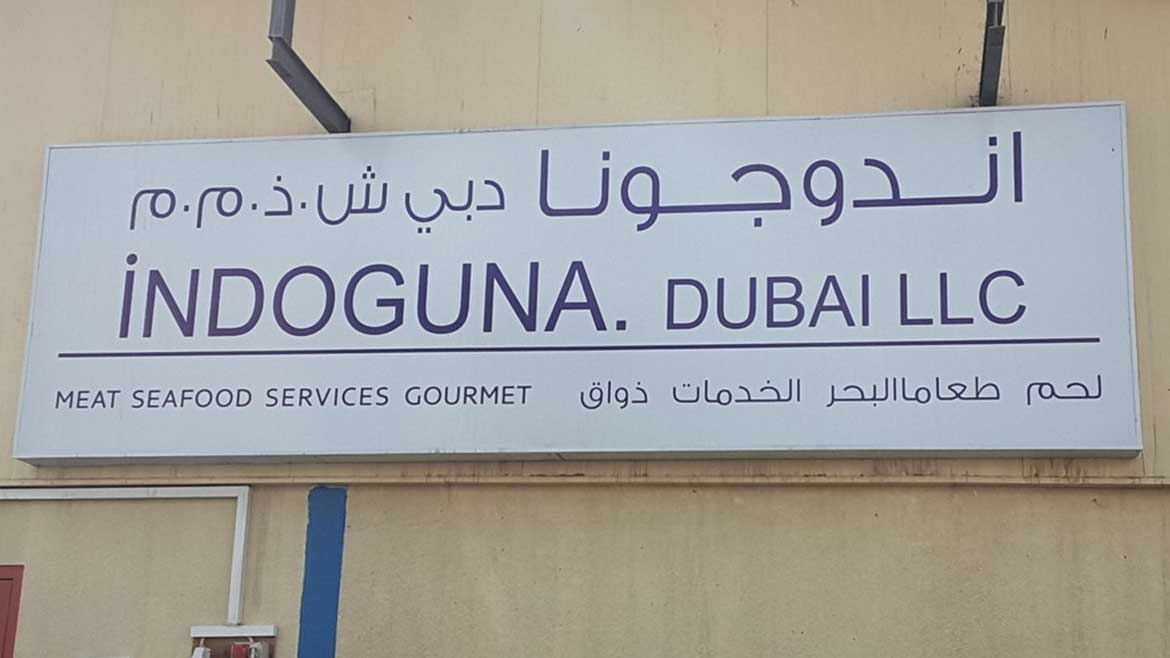 Indoguna Dubai is a leading food company in Dubai that originated 26 years ago in Singapore and is now established in the United Arab Emirates in the year 2005. It comes out as a distributor importing high-quality products across the world. It has many headquarters in Singapore, Vietnam, Thailand, Cambodia, and Hong Kong. It formed a strong network of distribution internationally to expand the business in different locations. In 2016, the company launched Carne Meats & Masterpiece with a range of sausage, breakfast strips, and charcuterie. Also, in 2020 it launched another Arelene brand which is an innovative 100% halal plant-based meal & product inspired by dishes from the Middle East and Asia.
Product Types: Beverage, Charcuterie, Fine foods & Delicatessen, Grocery, Meat, Plant-Based, Non-food, Seafood, and snacks & finger foods. 
Address:- Al Ghurair Warehouse B-8, Al Waha Street, Exit 46, P.O.Box 123125, Al Quoz 1, Dubai, United Arab Emirates
Contact No:– +97143386305
NFI Dubai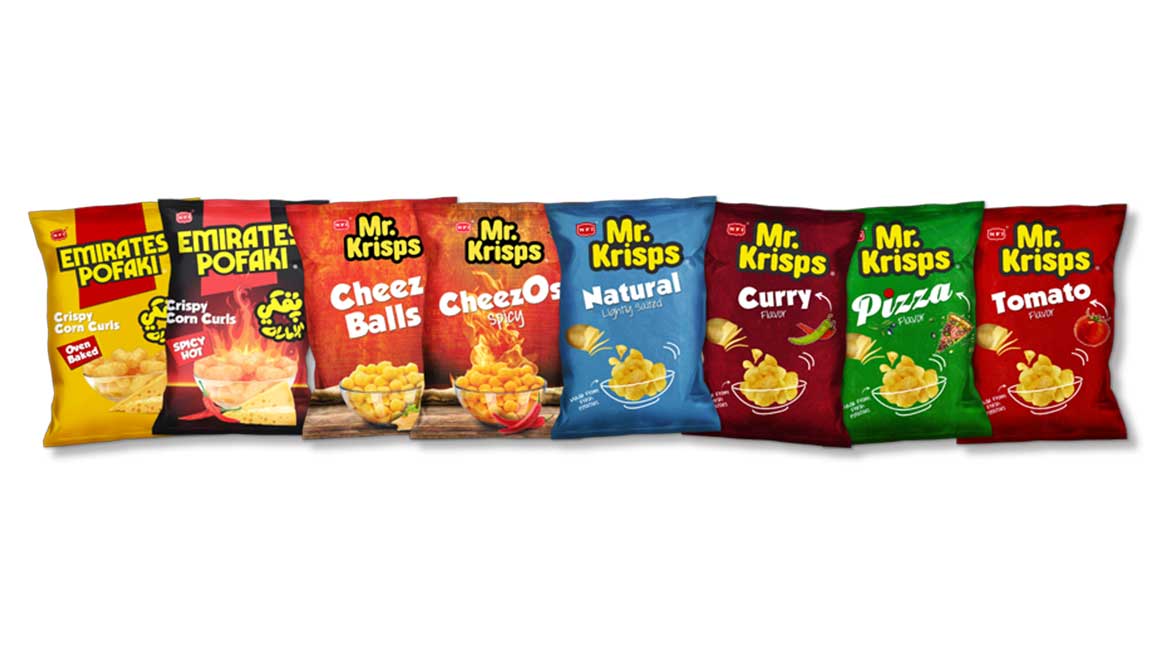 National Food Industries originated in the year 1977, it involves the manufacturing of cheese corn curls with the brand name 'Emirates Pofaki'. The company is a pioneer in the entire gulf region for snack food manufacturing. NFI Dubai's brand portfolio includes Mr. Krisps, Emirates Pofaki, Mr. Pofak, Doodles, Bakeman's, and Sinbad which are popular across the Middle East. It has a corporate vision "To make healthy snacking commonplace. This is the best long-term way for our business to grow."
Products: Emirates Pofaki, Mr. Krisps Corn Based, Doodles Corn, Based, Tortilla Chips, Mr. Krisps Real Potato chips, Mr. Krisps Pellets, Mr. Krisps salad, Bakeman's chips, Sindbad chips, Kettle Krisps, Signature Krisps, Mr. Krisps Kettle Cooked Potato Sticks, Mr. Krisps – Spices and Mr. Krisps – Pulses – Lentils.
Address:- Behind Time Square Centre, Al Quoz Industrial Area 1, P O Box 222, Dubai, UAE
Contact No:- +97143471616
Best Food Company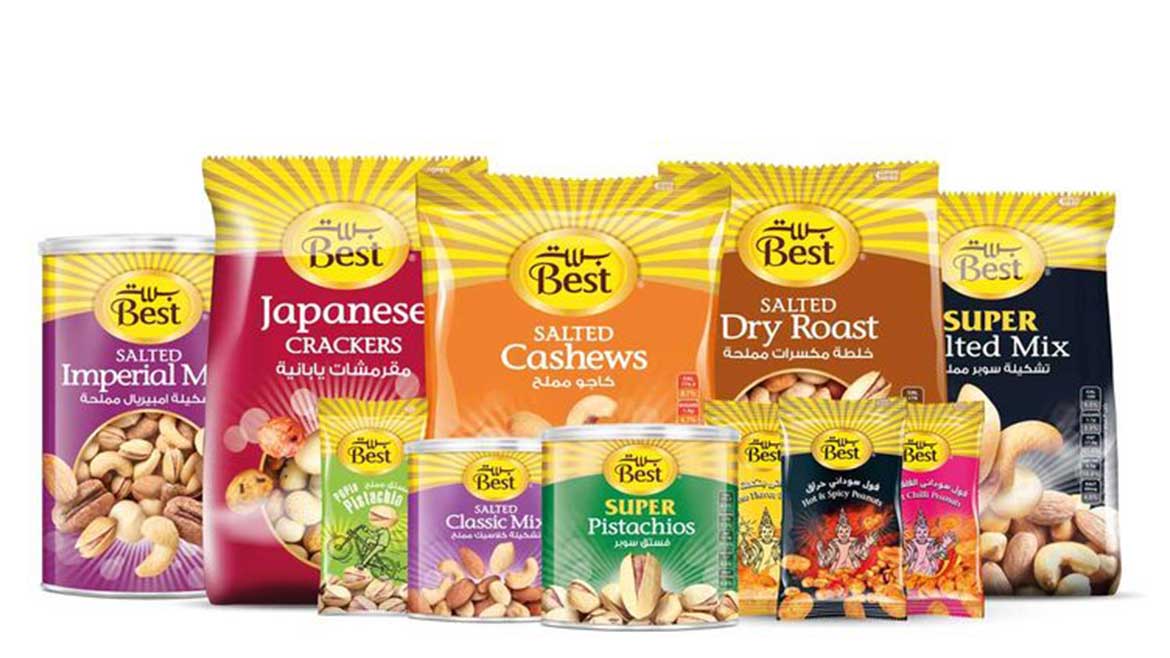 The company originated in 1979 as a single-nut processing plant. However, Best food has grown to be the top market leader for premium quality nuts in the middle east. It has a product line with a variety of products such as nuts, and chocolates. They build state-of-the-art manufacturing facilities that are spread over 128600 square feet along with strong manpower resources of 600 skilled employees. It also holds quality certifications like ISO 9001: 2008 and HACCP.
Product types: Best Food companies cater to their customers with two manufacturing divisions of nuts and chocolates. It has eight sales divisions, including FMCG Emirates, Target Markets, HoReCa, GCC, MENA, International, Saudi Arabia, and retail (Roastery).
Address:- P.O.Box.10602, Umm Ramool, Rashidiya, Dubai, UAE
Contact No:-+97142857976 
Herman Foods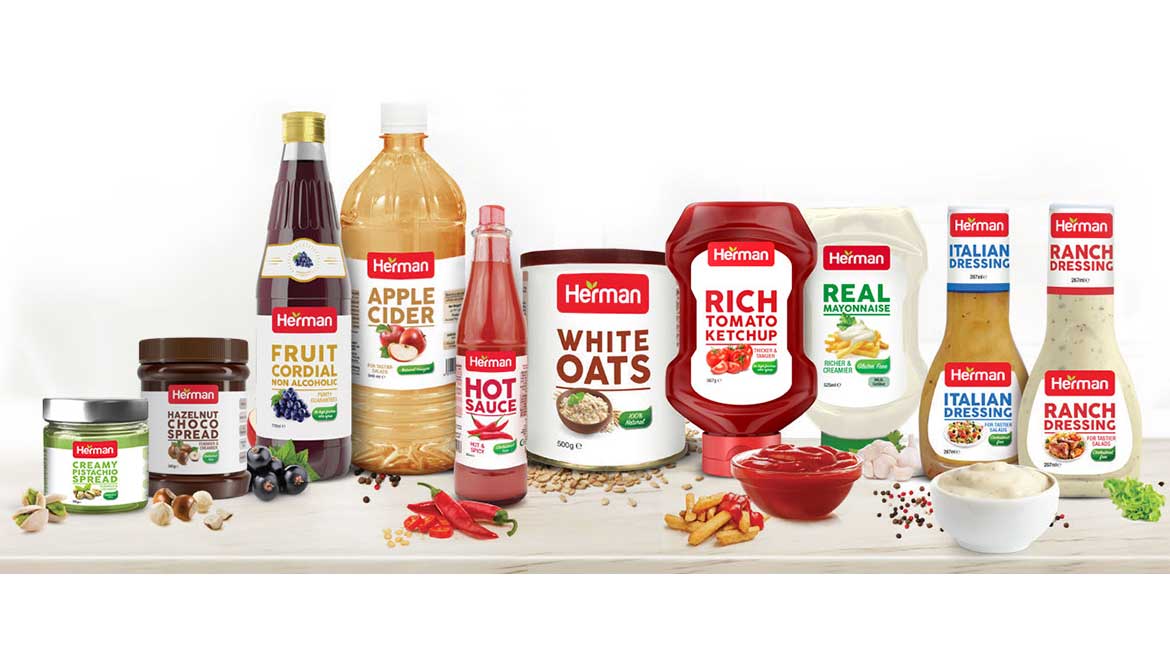 Home Bakery is a really cozy location in Dubai and is another bakery brand there. Home Bakery currently adheres to the same tenets as when it was founded by Hind Al Mulla out of the pure joy found in serving the clients. The mouthwatering treats and the first-rate service quickly established Home Bakery in Dubai as a household name. Home Bakery is the place to go if you want to sample the tastiest brownies, cookies, and muffins.
Address: Galleria Mall – Al Wasl Road – Dubai – United Arab Emirate
Phone: +971 52 313 8886
Timings: 7 AM to 12 PM
Herman Food brand deals with a culinary product range that suits the consumer taste in different regions and countries of the middle east and Africa. Herman was born in 2011 to bring together different products like sauces, condiments, mayonnaise, spreads, baking mixes, and cooking pastes under one brand name.
Product types: Breakfast & Spreads –  Nut Spreads, Oatmeal, and Sweet spread, flavors & Sauces – tomato ketchup, mayonnaise, Classic sauces, flavored mayonnaise, Specialty sauces, salad dressings, and Vinegar, under refreshment – Syrups & Cordials, Cooking & baking – Pastes & Sauces, Cake mixes and cooking oils and Horcea.
Address:– 5th floor, Sharaf Building, 21 A St, Dubai, United Arab Emirates
Contact No:- +97143130755
Final Words!
For more information on such topics as food companies in Dubai, Keep visiting us at Dubai Local. We want to provide you with authentic details about Dubai that help you in finding your best suit services, place, and others. Our core vision is to share insightful pieces of information with the searches like food companies near me.