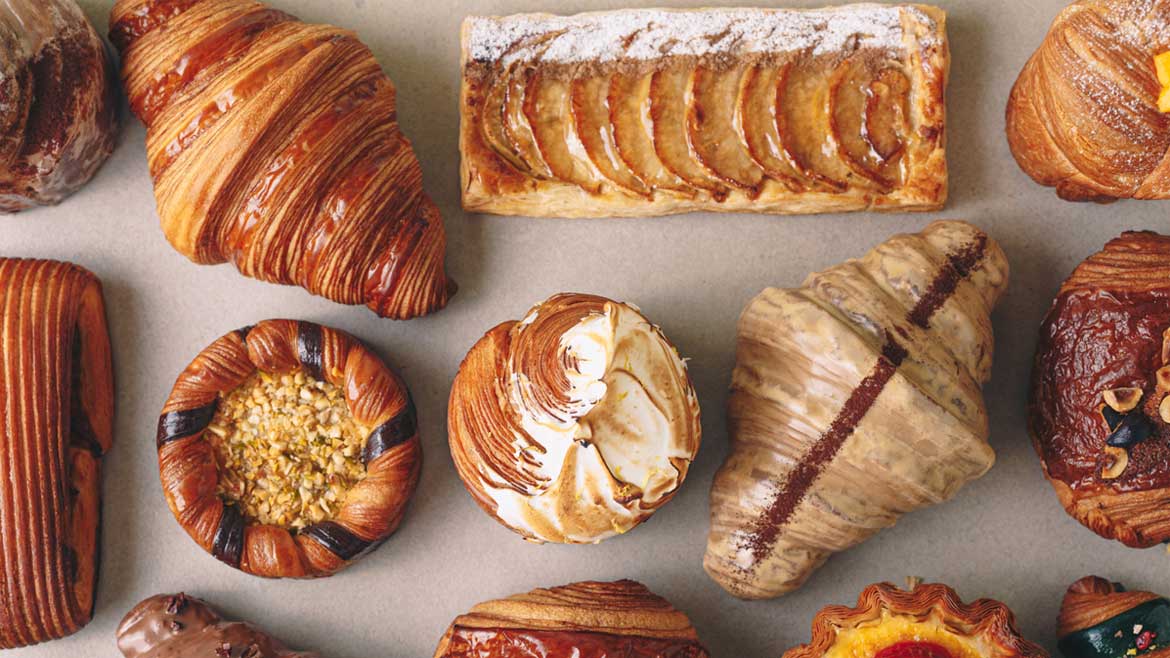 Top Latest Five Bakeries in Dubai
Dubai is breathtaking and it's known for its upscale shopping and the famous Burj Khalifa. The modern city offers everything, including thrilling water parks, thrilling camel rides, and gorgeous beaches. Although the nation is only known for its Kebabs, Breads, Falafel, Al Machboos, and Biryani. The country's residents are undoubtedly skilled at making sweets, as evidenced by the tempting bakeries in Dubai. You can satisfy any desire with anything from brownies to tiramisu, macaroons to cupcakes. Try these bakeries in Dubai for the ultimate foodgasm & the most European experience in the UAE.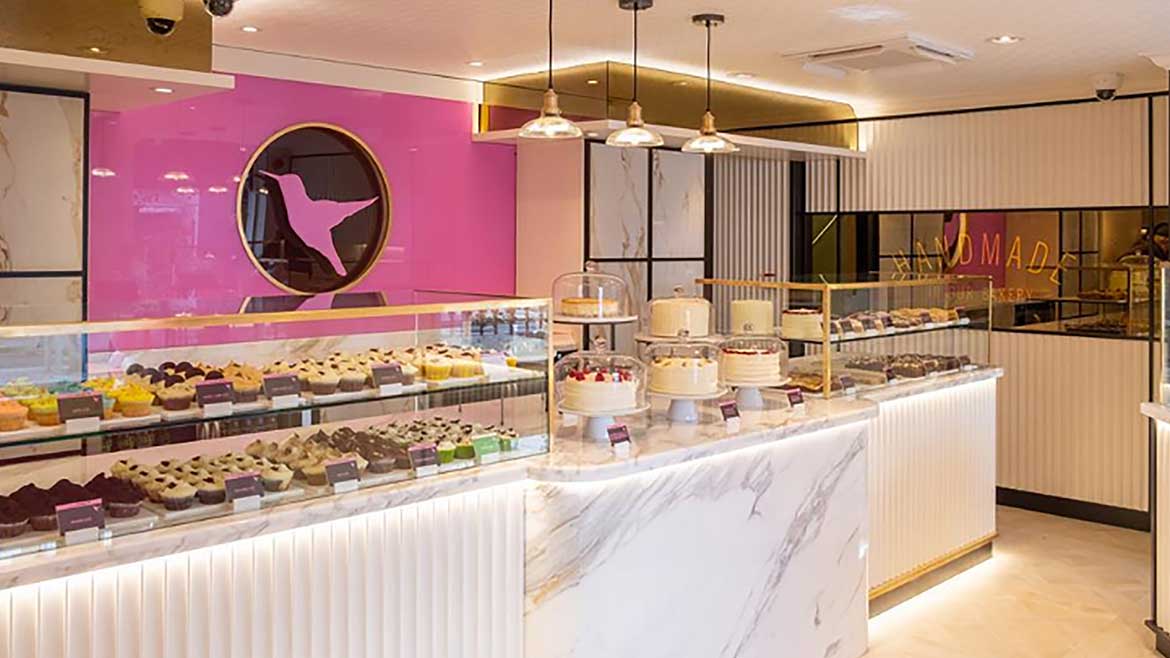 One of the best bakeries, which has numerous locations and is one of the most well-known in Dubai, is well worth it. Hummingbird Bakery in Dubai makes the best and most tasty cakes in Dubai, and has been making people joyful with American-style desserts since 2004. The Chocolate Devil's Food Cake tempts you even through images, and their Party Rainbow Pinata Cake is the best.
Address: G39, First floor ,Mall of the Emirates – Dubai – United Arab Emirates
Phone: +971 800 42473
Timings: Sunday to Wednesday – 10 AM to 11 PM, Thursday to Saturday – 10 AM to 12 PM
Bloomsbury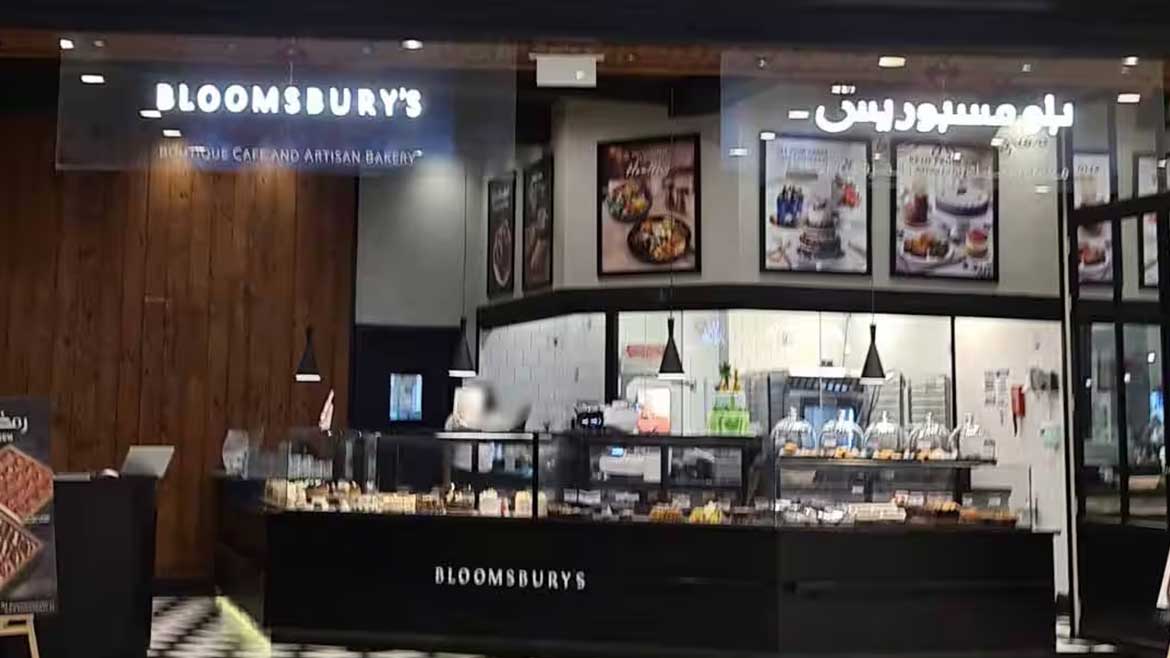 Bloomsbury is the place for you if you enjoy vintage aesthetics and fancy eateries. Bloomsbury will let you forget all of your diet plans & leave you wanting more because of its delicious cupcakes, adorable cutlery and teacups, and appetizing and very tempting cakes.
Address: Financial Center Rd – Downtown Dubai – Dubai – United Arab Emirates
Phone: +9714 2684449
Timings: 9 AM to 11 PM
Bakemart Gourmet Cake Shop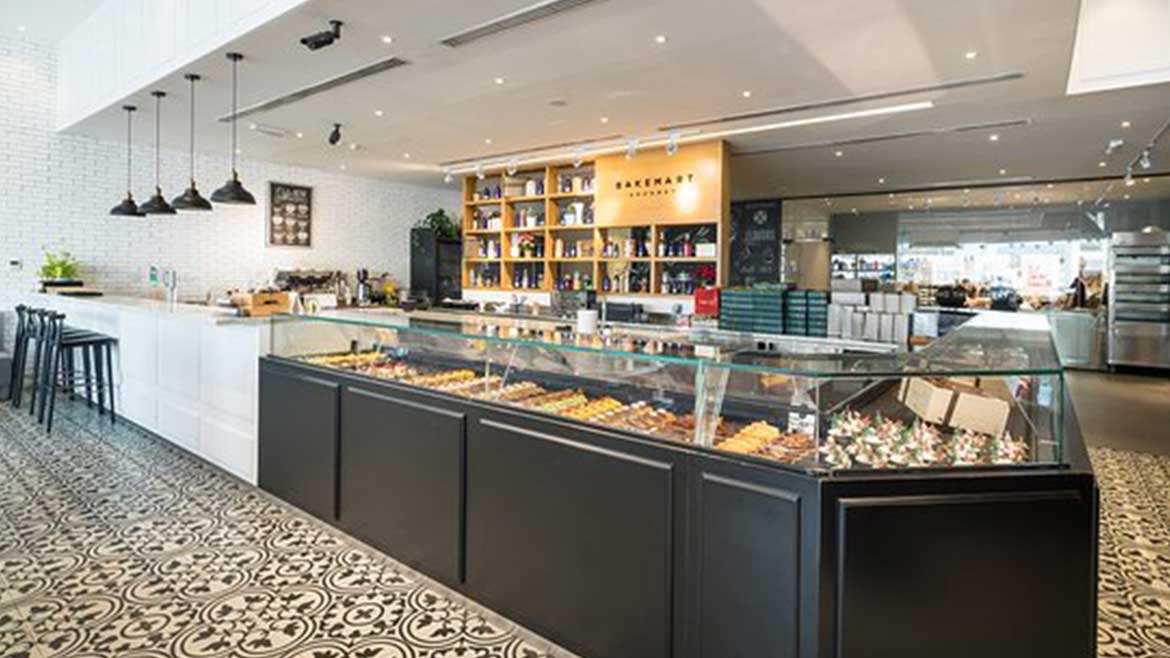 At Bakemart, baking is both an art and a science, and this philosophy has helped them get to where they are today. Bakemart, which first opened in 2003, is now a recognised and trustworthy name. The employees at Bakemart continue to adhere to and believe in the conventional method of baking. They also have locations in Bahrain and Qatar, where they are well known. Bakemart Gourmet is the spot to go if you want the best baked goods.
Address: Shop # 8, Al Wasl Building (R421) – Zaa'beel St – Al Karama – Dubai – United Arab Emirates
Phone: +971 4 334 3893
Timings: 7 AM to 12:45 AM
Baker & Spice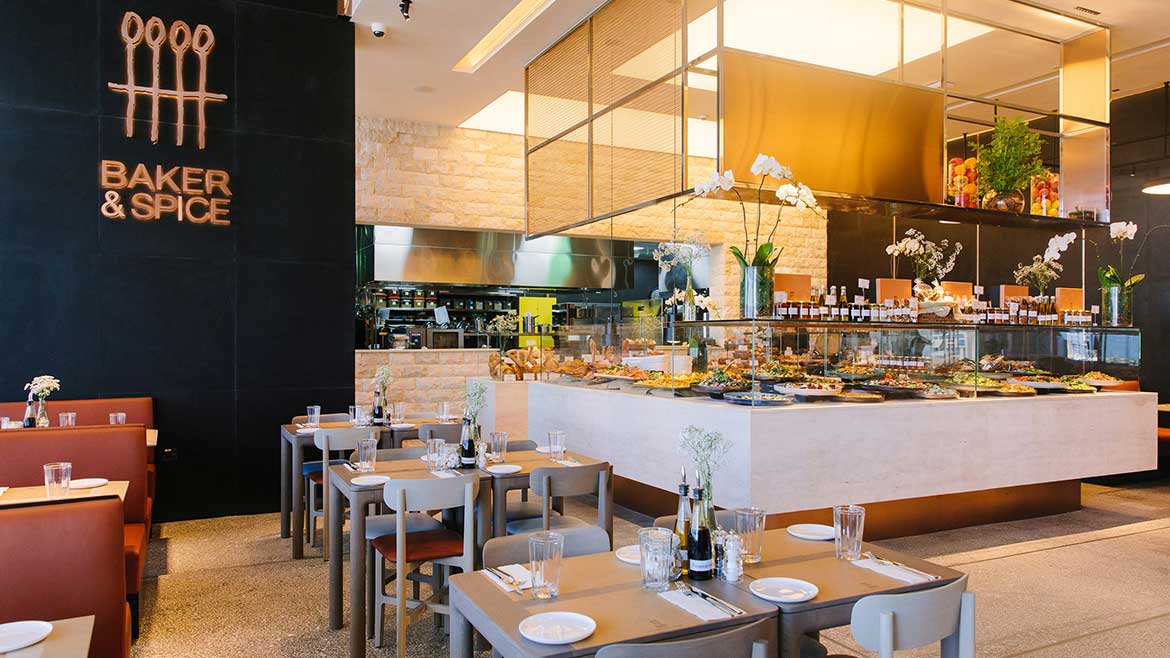 The greatest option if you're in search of the authentic flavor of London is Baker & Spice. The restaurant was founded in London back in the 1990s as a simple food shop where they handled everything from preparing the dough to providing the finished product. The food is delicious and finger-licking fantastic here. You can find anything here, including French baguettes, German sourdoughs, and Sumac Bread with Zaatar. It is one of the fantastic bakeries in Dubai.
Address: Souk Al Bahar, Downtown Dubai – Dubai – United Arab Emirates
Phone: +971 04 4252240
Timings: Sunday to Thursday – 10 AM – 11 PM, Friday & Saturday 8 AM – 11 PM
Home Bakery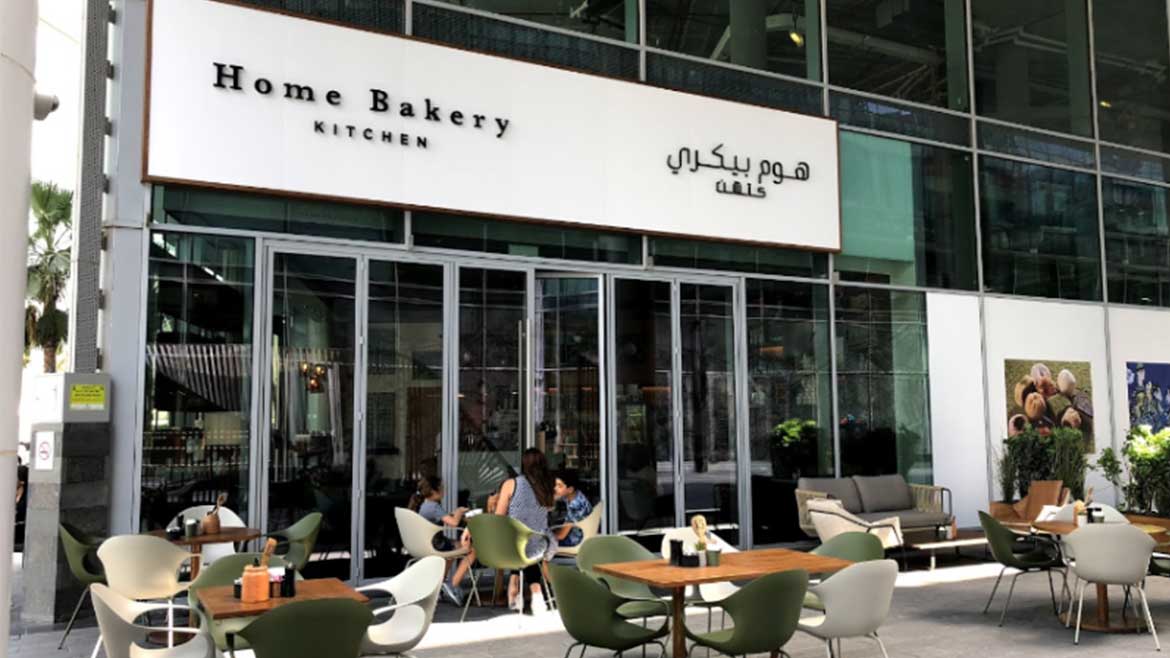 Home Bakery is a really cozy location in Dubai and is another bakery brand there. Home Bakery currently adheres to the same tenets as when it was founded by Hind Al Mulla out of the pure joy found in serving the clients. The mouthwatering treats and the first-rate service quickly established Home Bakery in Dubai as a household name. Home Bakery is the place to go if you want to sample the tastiest brownies, cookies, and muffins.
Address: Galleria Mall – Al Wasl Road – Dubai – United Arab Emirate
Phone: +971 52 313 8886
Timings: 7 AM to 12 PM
Choix Patisserie and Restaurant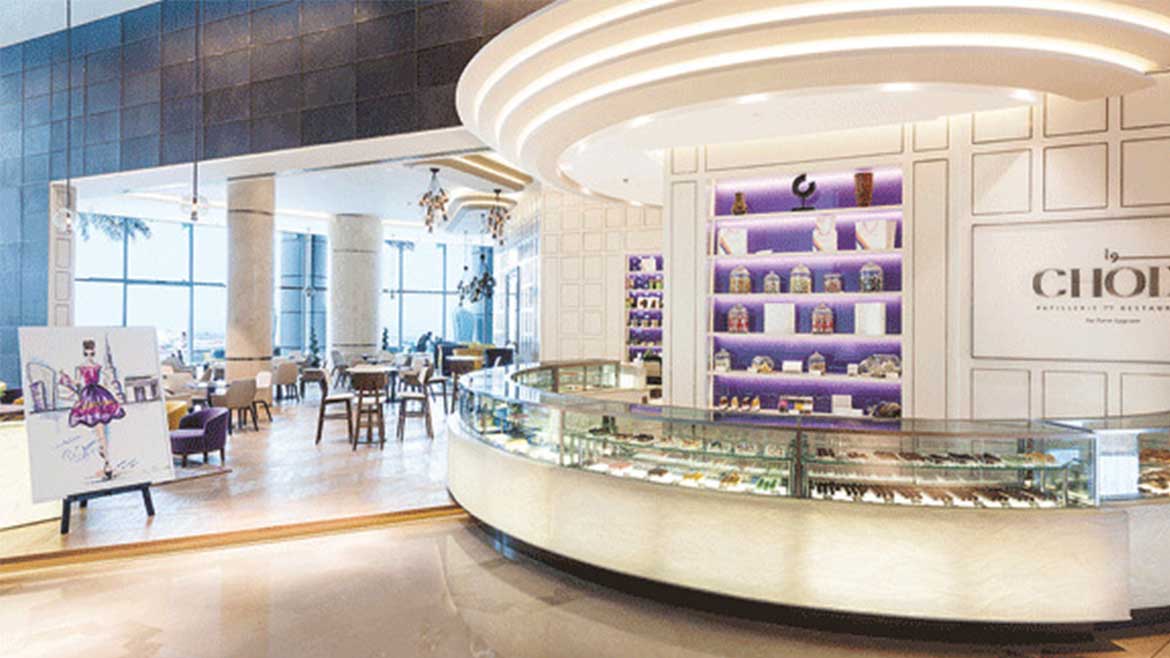 Choix Patisserie and Restaurant, owned by French chef Pierre Gagnaire, brings you authentic Parisian vibes in Dubai. This restaurant is not only a bakery, but also a coffee and a restaurant. After a day of visiting the lovely city, their coffee will help you feel completely rejuvenated, and their raspberry macaroons are one of their best dishes.
Address: Lobby Level InterContinental Dubai Festival City – Dubai – United Arab Emirates
Phone: +971 4 701 1127
Timings: 7 AM to 9 PM
French Bakery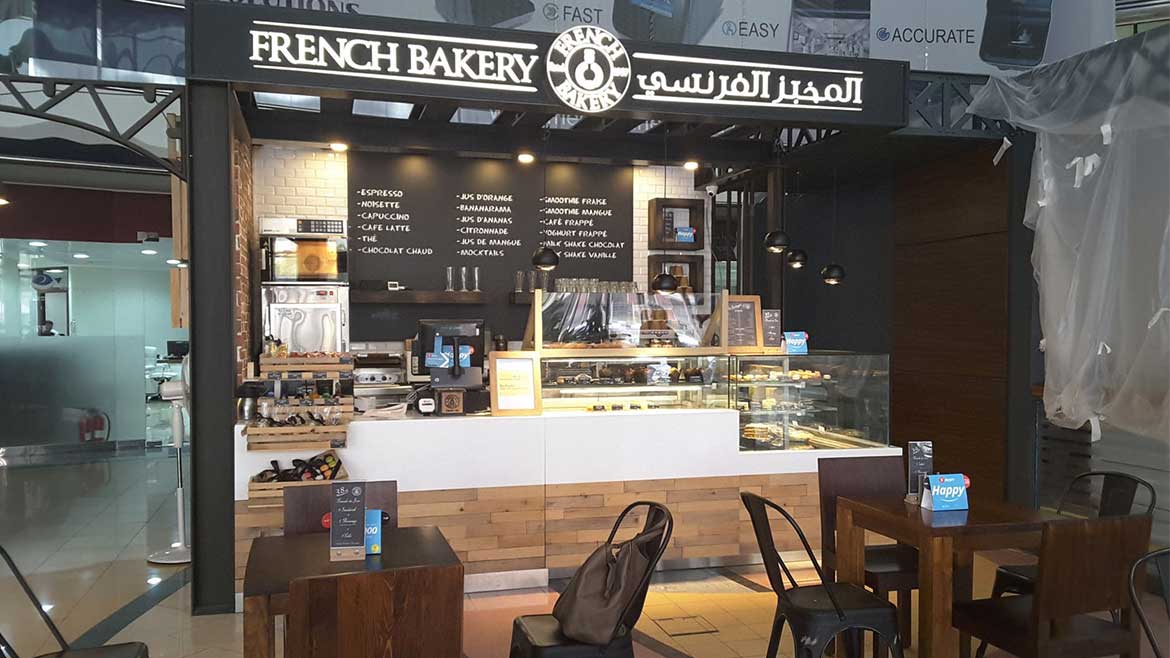 One of the earliest boulangeries to start in Dubai was French Bakery, and it became popular right away. The French Bakery does it all expertly, kneading & baking their bread each day in a variety of styles, from Fougasse and Olive Bread to Rye Bread & German Loaves. French Bakery lives true to its name in every aspect because it is made with flour sourced from French farmers. 
Address: Galleria Mall – Al Wasl Road – Dubai – United Arab Emirate
Phone: +971 55 123 3171
Timings: 7 AM to 12 AM
We have listed the latest top bakeries for you. If you are in Dubai and have a sweet tooth, just type 'bakeries in Dubai', and you will get this list provided by us at Dubai Local. So, what are you waiting for? If you are a true sweet lover, go out! Explore all of the above-listed bakeries in Dubai.