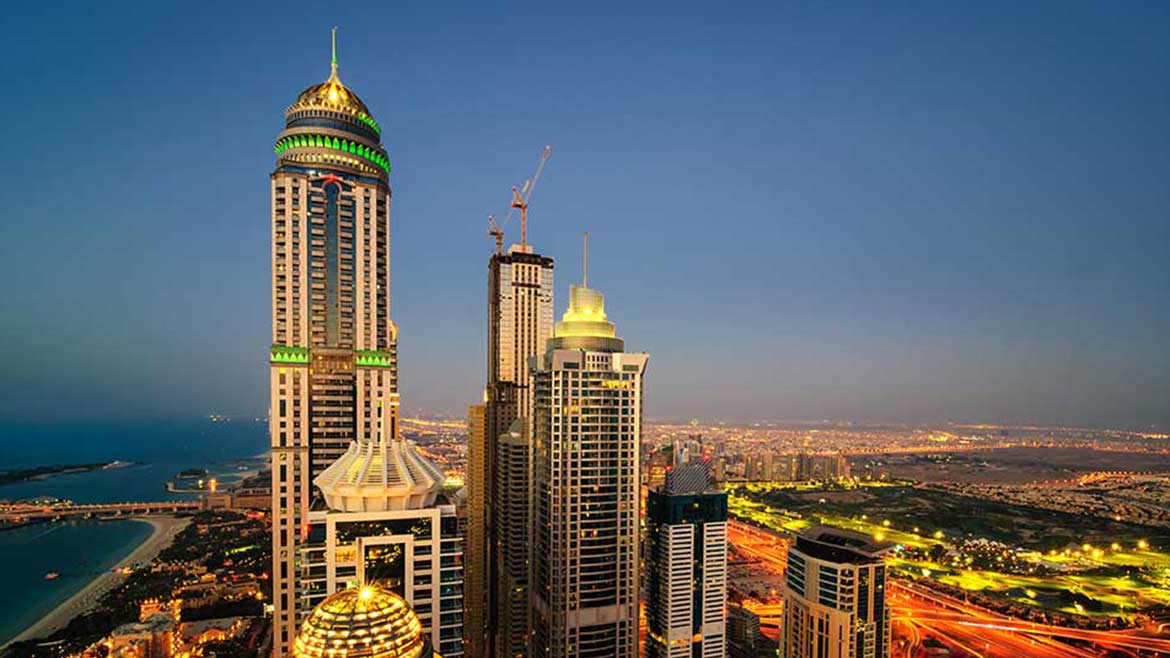 Top 5 Business Travelers' Hotels in Dubai
Hotels in Dubai, with its bustling business scene and vibrant atmosphere, attract numerous business travelers from around the world. If you're planning a trip to Dubai for business purposes, it's essential to find a hotel that caters to your specific needs. In this article, we will explore the top five hotels in Dubai that provide exceptional services and amenities tailored to business travelers.
JW Marriott Marquis Hotel Dubai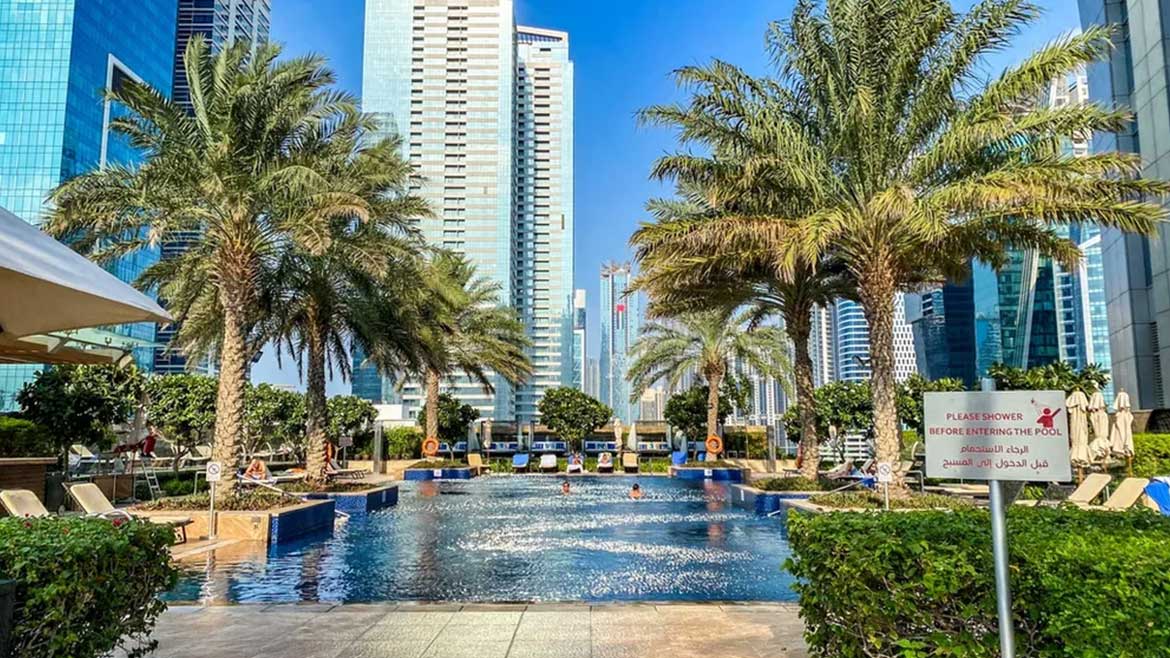 Located in the heart of Dubai, the JW Marriott Marquis Hotel is a luxurious accommodation option that offers unparalleled convenience and comfort. With its close proximity to the city's top attractions, this hotel is an excellent choice for business travelers looking to make the most of their downtime. The hotel boasts spacious rooms adorned with modern furnishings, ensuring a 
relaxing stay after a busy day of meetings. Additionally, the JW Marriott Marquis Hotel features a diverse range of dining options, allowing guests to indulge in various cuisines. For those seeking relaxation and rejuvenation, the hotel offers a state-of-the-art spa facility, providing a tranquil oasis in the heart of the city.
Address: Sheikh Zayed Rd – Business Bay – Dubai – United Arab Emirates
Phone: +971 4 414 0000
Sheraton Grand Hotel, Dubai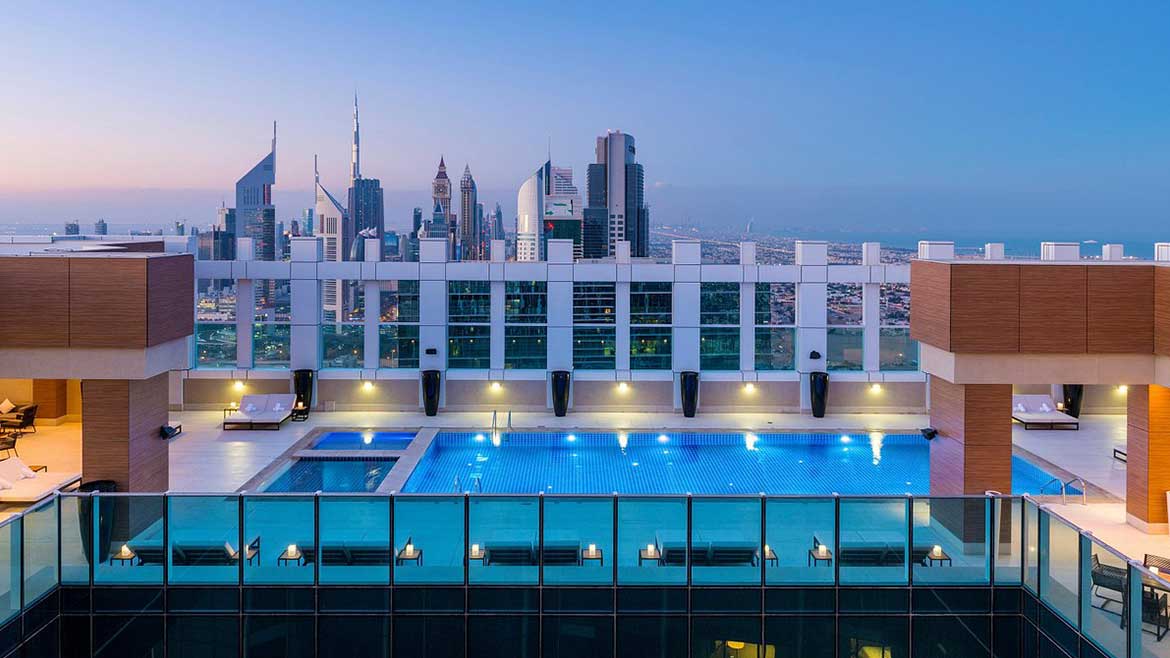 Situated next to the Dubai International Financial Centre, the Sheraton Grand Hotel offers an ideal location for business travelers. This of kind modern hotel in Dubai provides comfortable rooms designed with the needs of business guests in mind. With amenities like a fitness center and a swimming pool, guests can maintain their exercise routine and unwind after a long day. The hotel's well-appointed meeting rooms and business center cater to the professional needs of its guests, ensuring a productive stay.
Address: 3 Sheikh Zayed Rd – Trade Centre – Trade Centre 1 – Dubai – United Arab Emirates
Phone: +971 4 503 4444
Taj Dubai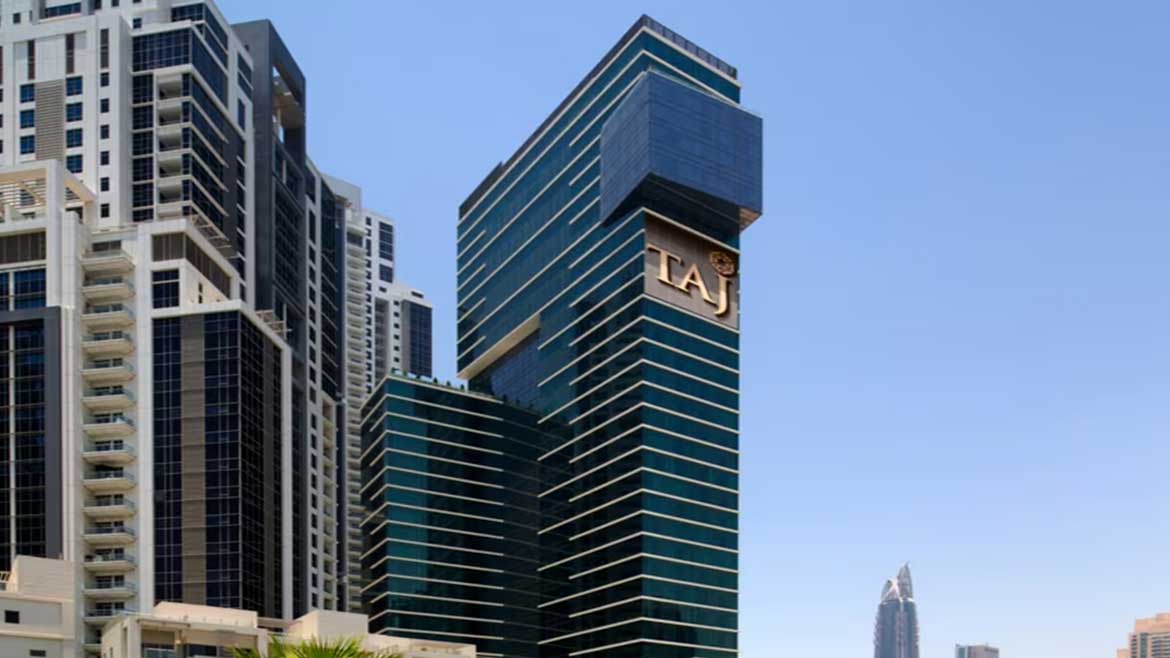 For business travelers seeking a touch of luxury, the Taj Dubai is one of the best hotels in Dubai. Located in the prestigious Burj Khalifa district, this upscale hotel offers breathtaking views of the city skyline. The Taj Dubai boasts luxurious rooms adorned with elegant furnishings, providing a serene haven for guests. The hotel's spa facility offers a range of treatments, allowing guests to unwind and destress. To elevate the dining experience, the Taj Dubai features a rooftop restaurant where guests can savor delectable cuisine while enjoying panoramic views of Dubai's iconic landmarks.
Address: Burj Khalifa St – Business Bay – Dubai – United Arab Emirates
Phone: +971 4 438 3100
The Oberoi Dubai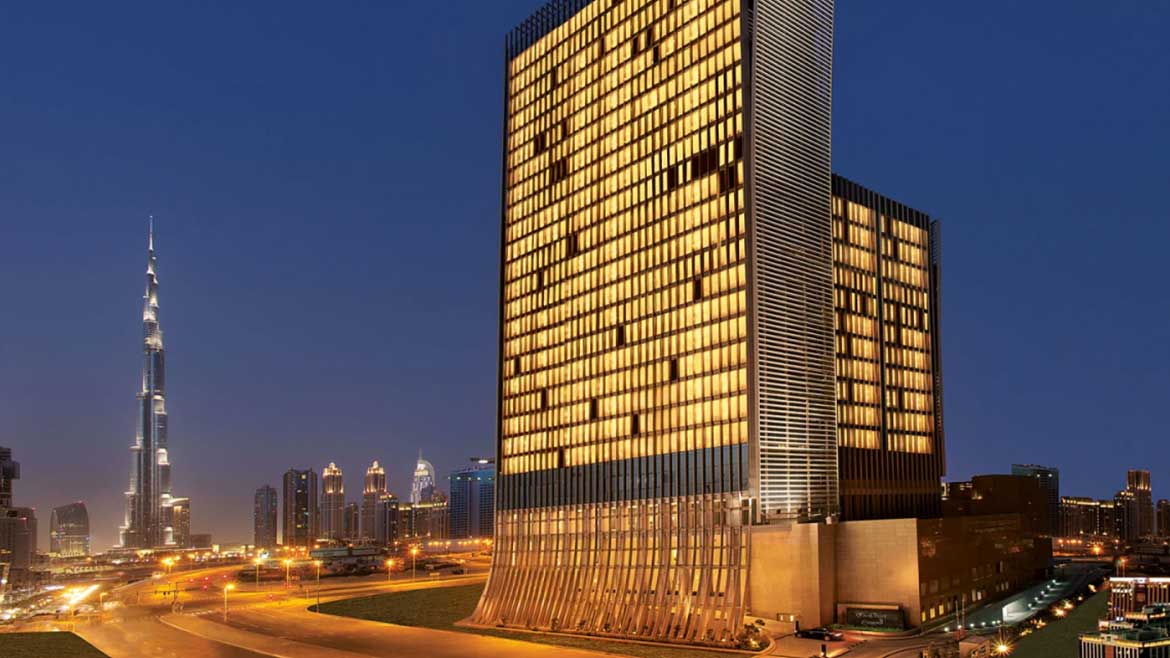 Nestled in the Jumeirah Beach Residences area, The Oberoi is one of the hotels in Dubai that offers an elegant retreat for business travelers. With its proximity to the beach and popular shopping malls, guests can enjoy their leisure time exploring the city's vibrant offerings. The hotel features spacious rooms exquisitely designed to create a sense of tranquility and comfort. Additionally, guests can take advantage of the fitness center and swimming pool to stay active and refreshed. The Oberoi Dubai provides a seamless blend of sophistication and convenience, ensuring a memorable stay for business travelers.
Address: Anantara Downtown Hotel – Business Bay – Dubai – United Arab Emirates
Phone: +971 4 444 1444
Hilton Dubai Jumeirah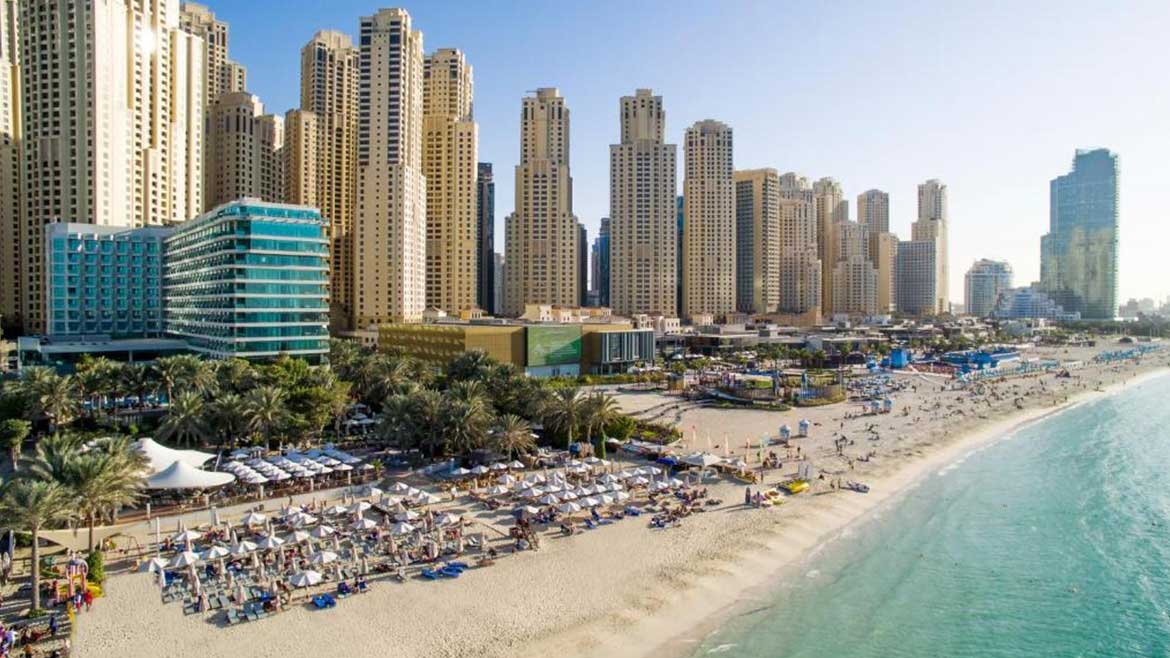 Situated in the Jumeirah Beach area, the Hilton Dubai Jumeirah is a contemporary hotel catering to the needs of business travelers. With its close proximity to popular restaurants, bars, and the beach, guests can experience the city's vibrant lifestyle. The hotel offers comfortable rooms equipped with modern amenities, providing a cozy sanctuary for guests to relax. The fitness center and swimming pool allow guests to stay active and rejuvenated throughout their stay. The Hilton Dubai Jumeirah ensures a pleasant and convenient experience for business travelers, combining comfort with accessibility.
Address: Tower A The Walk, Jumeirah Beach Residence, Dubai United Arab Emirates
Phone: 0180 365 1818
Final Note!
Hotels in Dubai offer a plethora of exceptional hotels for business travelers, each providing a unique blend of luxury, convenience, and amenities. Whether you prefer a central location, stunning views, or a tranquil oasis, these top five hotels cater to different preferences and budgets. When choosing the perfect hotel for your business trip to Dubai, consider your specific needs and priorities. Regardless of your choice, these hotels are committed to ensuring a memorable and productive stay, allowing you to focus on your business goals while experiencing the best hotels in Dubai have to offer. If you want a hotel apartment in Dubai and are concerned about Dubai hotel booking or searching for hotel rooms near me visit Dubai Local.