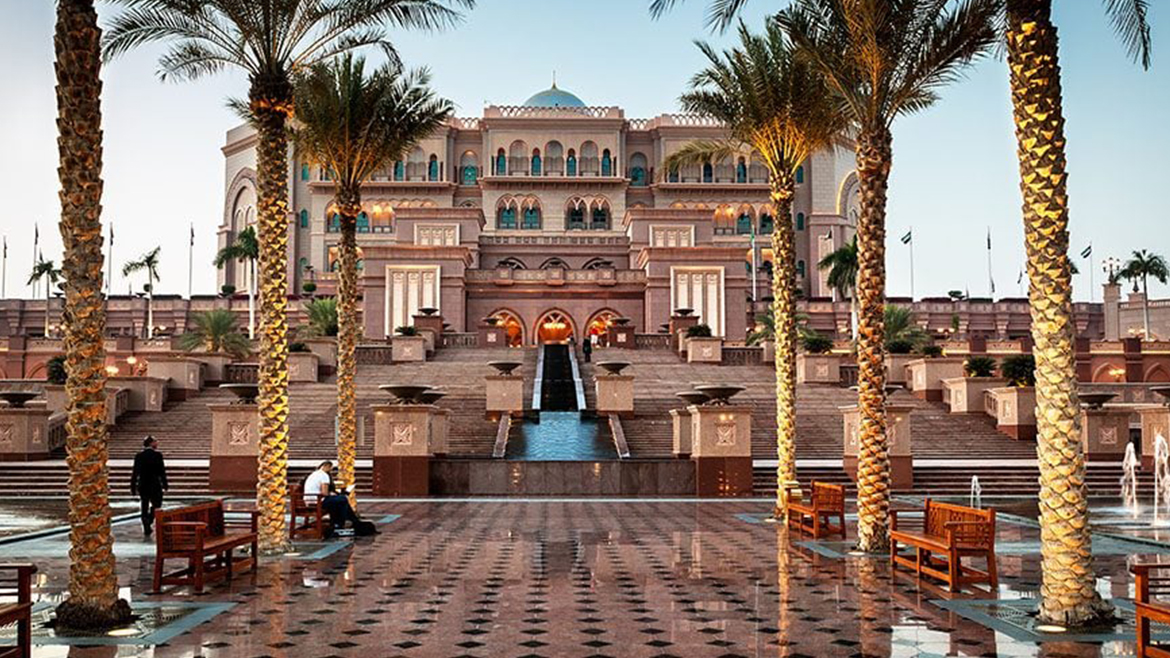 Top 10 Luxury Hotels in Dubai
One of the most luxurious, opulent, and stylish cities in human history is Dubai, the gem in the crown of the United Arab Emirates. People travel to Dubai to go on shopping sprees, go out and party all night, or admire some of the most astounding examples of modern architecture in the world.
There is virtually no other way to experience Dubai than by staying at a five-star luxury hotel, if you decide to travel there. The top 10 luxury hotels in Dubai are mentioned below.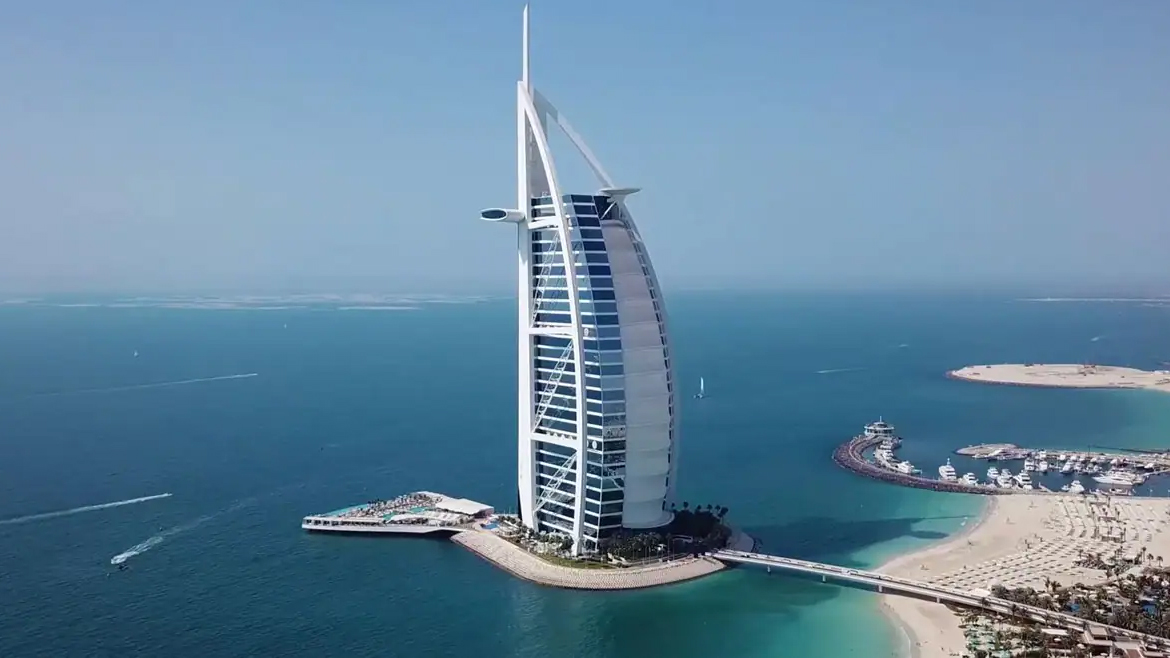 Given that it is built to resemble a massive sail soaring more than a thousand feet in the air, this hotel is incredibly distinctive from the minute you first see it. The hotel was built on a man-made island that is only connected to the mainland by a causeway in order to do this. A magnificent example of contemporary architecture. The hotel is illuminated at night in a variety of hues that echo throughout the sail-like shape of the building. The interiors maintain a high level of elegance and richness as well, with towering golden pillars enclosing the atrium on both sides. The suites have intricate marble and gold stairways, and the beds are set on pedestals that rotate to provide a 360-degree view of the city.
Address – Umm Suqeim 3 – Dubai – United Arab Emirates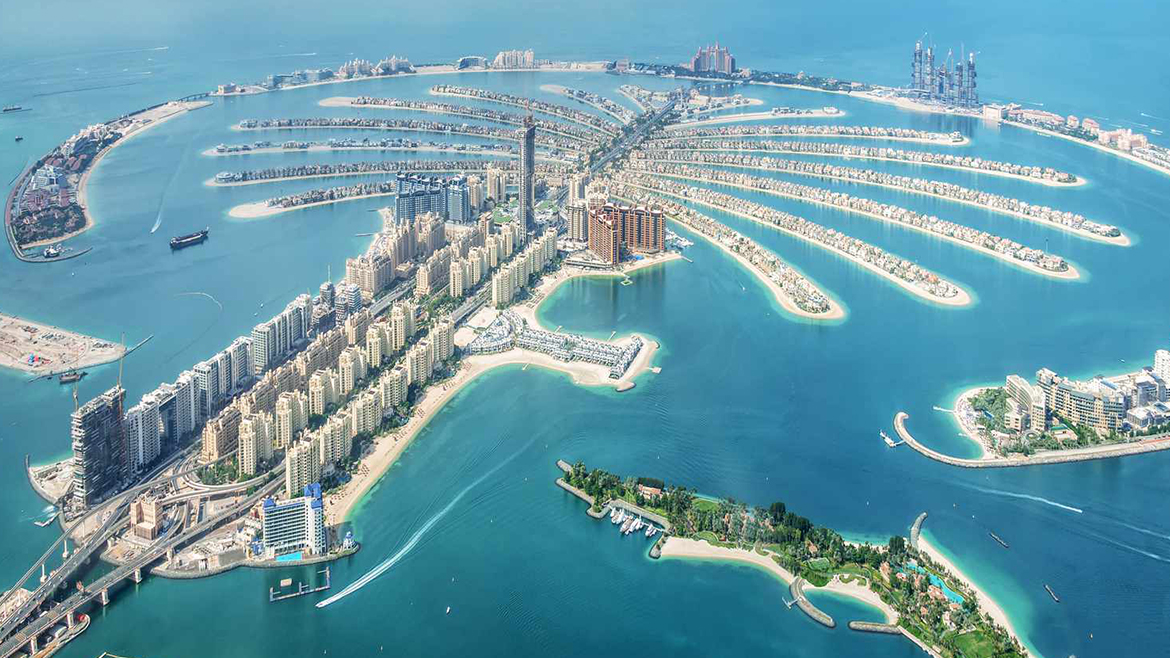 This boutique hotel, which is situated on The Palm's western side, is perfect for people who seek both peace and quiet in addition to pure beauty and charm. A cab ride to central Dubai will take you roughly 30 minutes. The unobstructed view of Dubai Marina and the Jumeirah Beach Residence shoreline, which is only available to guests of this opulent hotel, makes up for the inconvenience of the location, though. The 5 star hotel in Dubai favours a sandstone colour scheme and is built in the Moorish and Andalusian architectural styles. Expensive fountains, pavilions, and other similar structures can be seen around the property. Despite the hotel's obvious grandeur, it has just 90 rooms and four extra villas that are surrounded by thick vegetation, giving the impression of being a boutique hotel.
Address – West Crescent Palm – Jumeirah – Dubai – United Arab Emirates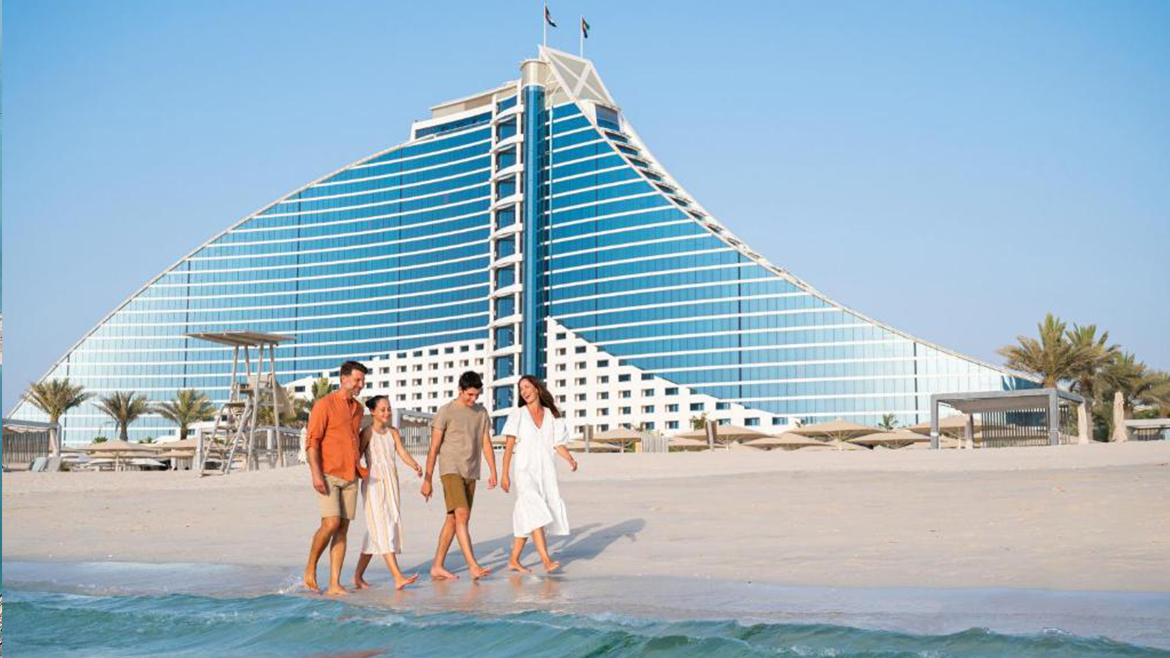 On the opposite side of the beach from the Burj Al Arab, you'll find this opulent five-star hotel. The location is particularly advantageous because Madinat Jumeirah, one of Dubai's most renowned and opulent retail malls, is only a 10-minute walk away. It was built in 1997 and has 26 stories. Its shape is modelled after breaking waves, presumably as a complement to Burj Al Arab. The hotel features a number of amenities, including six on-site swimming pools and an incredible 21 dining options. It is constructed with a clean and minimalist aesthetic.
Address: Jumeirah St – Umm Suqeim – Umm Suqeim 3 – Dubai – United Arab Emirates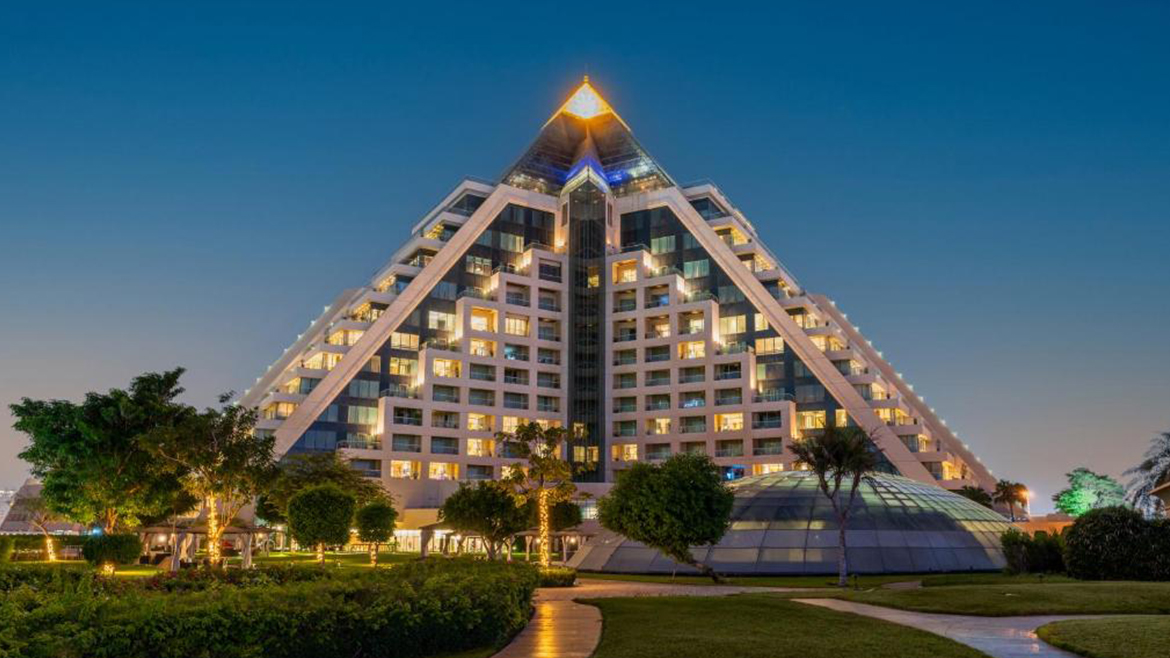 This luxury hotel in Dubai is conveniently situated in Oud Metha, which is neither the most picturesque nor the most interesting area of Dubai, but is extremely well linked and ideal for visitors who like a little peace and quiet. The hotel was designed with an Egyptian theme and is shaped like a pyramid. The interiors, which are elaborate, intricate, and extravagant with ottoman-style sofas and other furnishings that will transport you to ancient Egypt, more than make up for the bland exterior of the building despite the fact that it is not particularly original and will undoubtedly not appeal to popular interests. All visitors are provided with a 24/7 butler service, and the rooms don't focus as much on the theme. The Penthouse Suite, which has some nice Oriental touches, is one of their modern-looking accommodations.
Address: Wafi – Sheikh Rashid Rd – Dubai – United Arab Emirates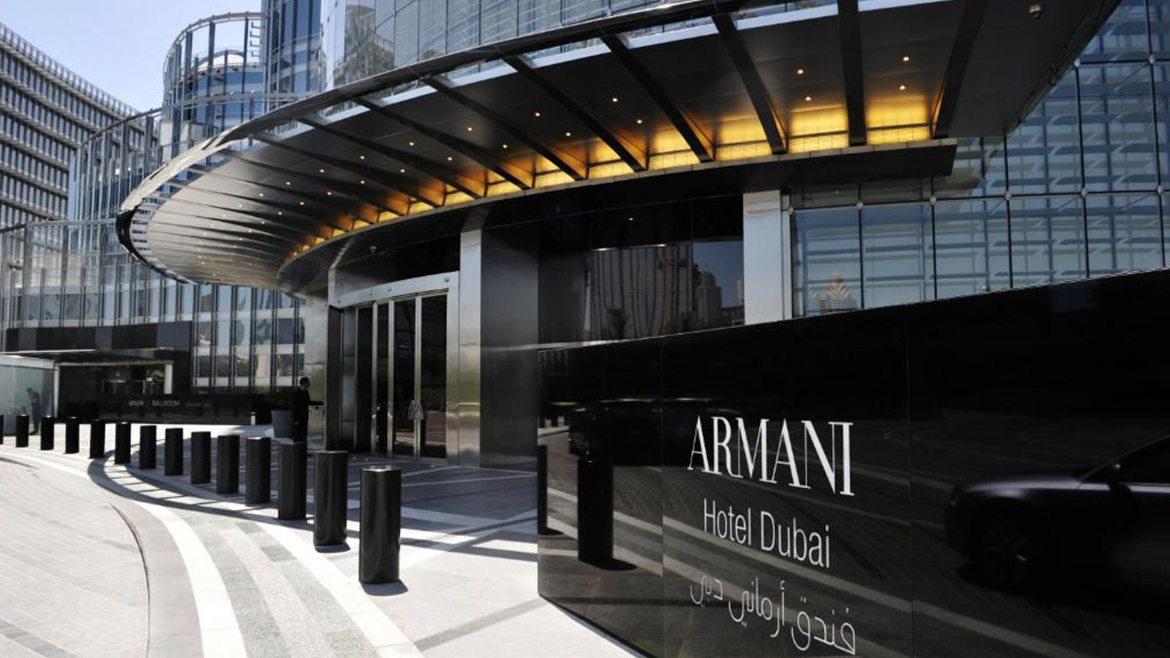 This 5 star hotel in Dubai, which bears the name of a well-known fashion designer, is situated in Burj Khalifa, the centre of Dubai's cultural life. The hotel was created by Giorgio Armani, therefore it features his signature stylish and minimalist aesthetic. Bright lighting, natural and neutral colours, and clean lines are all present in the hotel's decor, which contributes to the establishment's endearing and respectable atmosphere. Additional features include an arrow-shaped pool, a sumptuous spa, a sun trap terrace, and calming background music that helps to drown out the continual building noise, which by this point is just background noise in Dubai.
Address – Burj Khalifa – Sheikh Mohammed bin Rashid Blvd – Downtown Dubai – Dubai – United Arab Emirates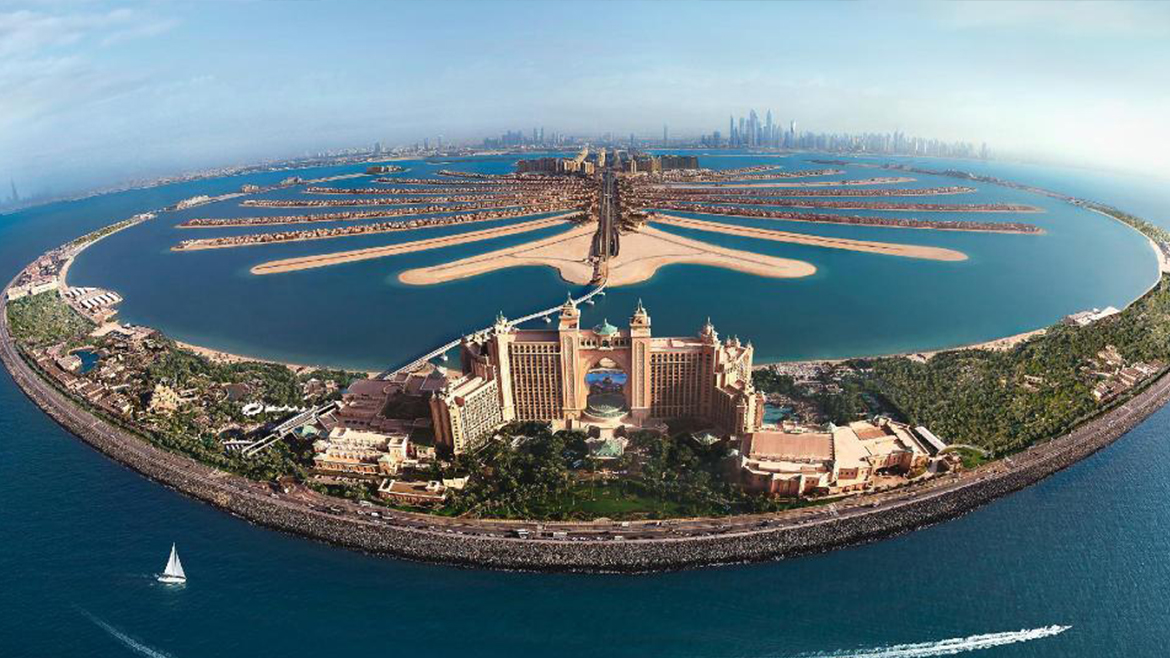 The magnificent Atlantis in the middle of The Palm could stand alone as a destination. The hotel is themed after the fabled sunken undersea city, as suggested by its name, and as a result, its general colour scheme is composed of cold blues and marine greens. The Royal Bridge Suite, one of the most sought-after suites in all of Dubai, connects the hotel's two towers.
Address – Crescent Rd – The Palm Jumeirah – Dubai – United Arab Emirates
Four Seasons Resort Dubai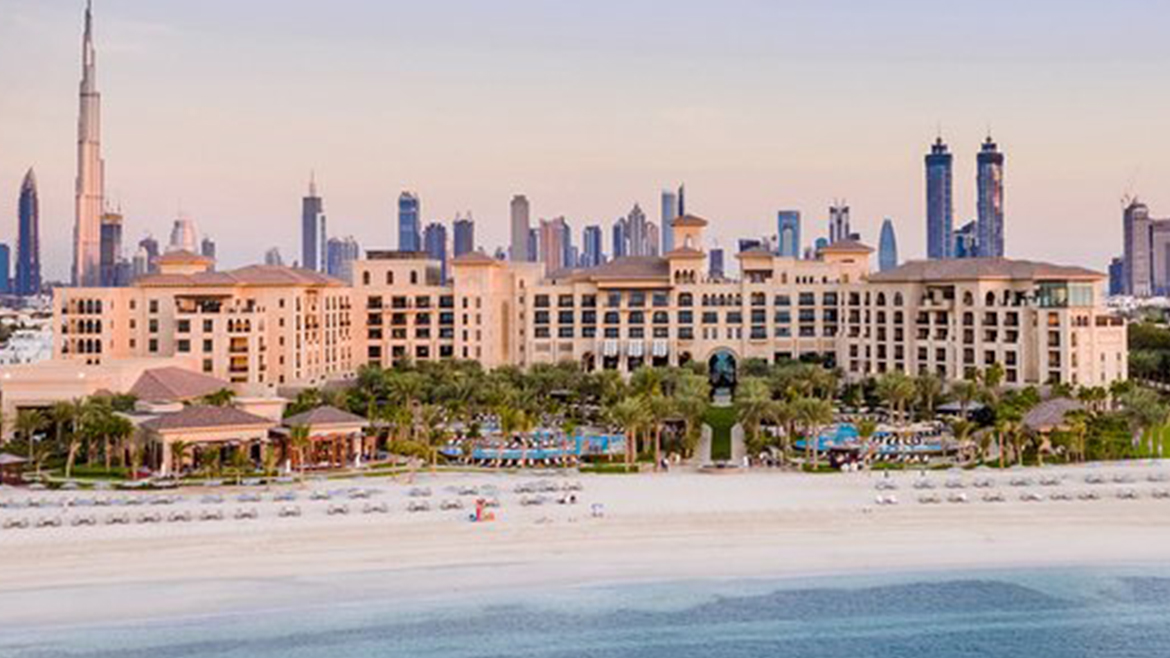 This 5 star hotel in Dubai is situated directly on Jumeirah Beach, and the Burj Khalifa skyscraper is accessible by short drive (approximately 15 minutes). The boutique hotel's design and colour scheme are baby pink, and its gardens are teeming with exotic flora, orchids, and birds. Additionally, each client has access to a private butler who is only a button click away, as well as swimming pools.
Address – 2 Jumeirah St – Jumeirah – Jumeirah 2 – Dubai – United Arab Emirates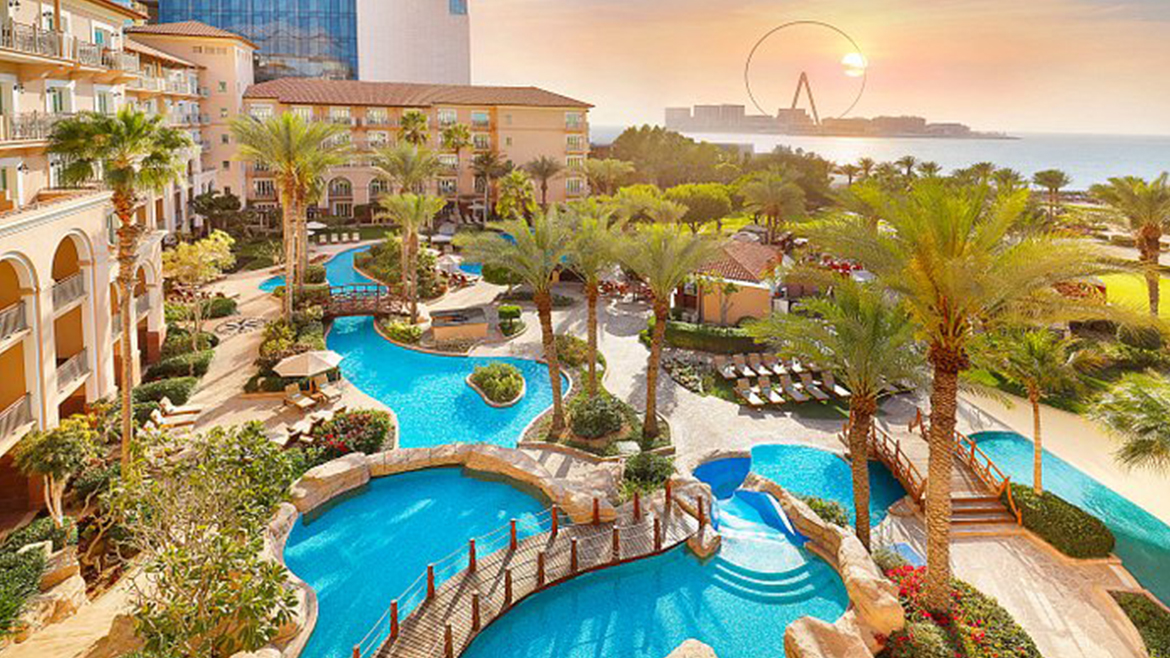 In addition to being adjacent to Gate Village, the wide and bustling centre of Dubai's art and cultural life, which is home to a number of modern art galleries and attractive restaurants, this luxury hotel in Dubai is situated in the city's financial area. The hotel itself is quite a mixed bag of architectural influences; the exterior features a limestone façade, which is immediately notable; meanwhile, the courtyard features waterfalls and fountain installations along with lush greenery; the lobby has an aesthetic leaning toward Art Deco with ornate chandeliers hanging off the ceilings; and the artworks that line the lobby walls are mostly modernist and contemporary.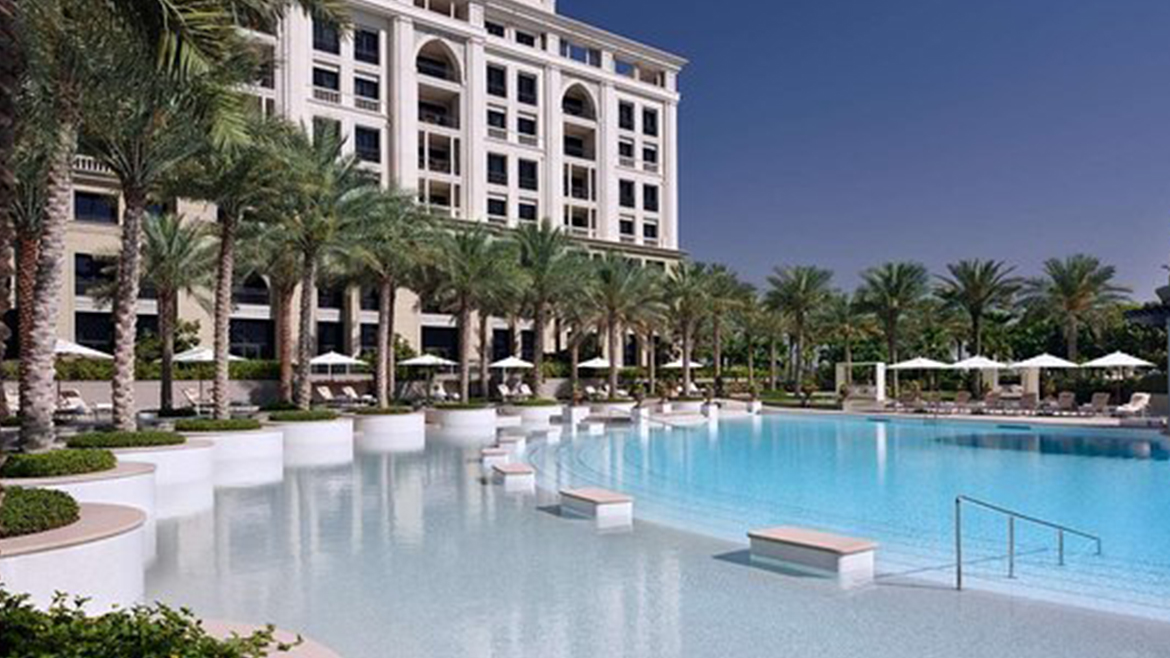 Only a 15-minute drive separates this boutique hotel from Dubai's "Culture Village" and the Dubai Mall. The hotel is described as an homage to the architectural styles of Italian palaces from the 16th century. The hotel's interiors are quite stunning, featuring golden columns, Czech chandeliers, and marble floors and worktops. You can select your own colour scheme from the four available ones for the rooms: salmon, beige, turquoise, and blue.
Address – Al Jaddaf – Jaddaf Waterfront – Dubai – United Arab Emirates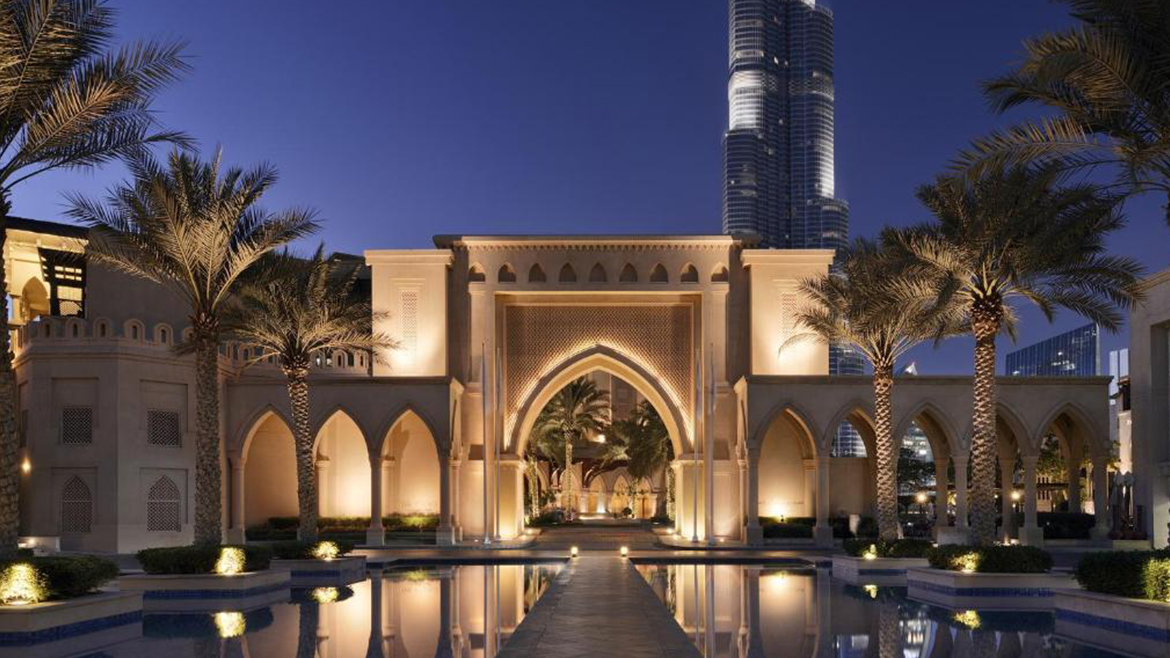 Despite being affectionately referred to as "The Old Town," the location of this 5 star hotel in Dubai is in one of Dubai's newest neighborhoods. It is conveniently located near popular sites including the Dubai Mall and the Burj Khalifa. Although the hotel's overall look is basic and modernist, certain oriental and middle-eastern flourishes can be recognised in the ornaments found in the lobby and galleries. Large flat-screen TVs and free WiFi are featured in the rooms, which are relatively modern.
Address: Sheikh Mohammed bin Rashid Blvd – Downtown Dubai – Dubai – United Arab Emirates
For more information on 5 star hotels in Dubai, follow the Dubai Local for significant updates.