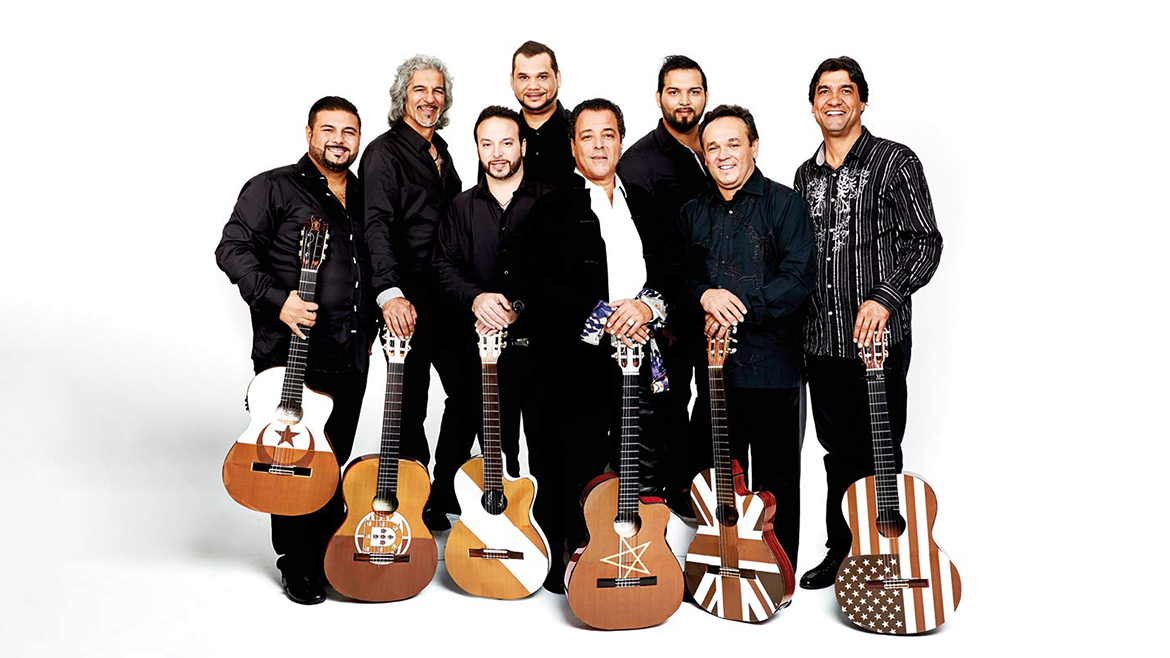 The Gipsy Kings by Tonino Baliardo 2023 at Dubai Opera (05 Feb 2023)
Date and Time – 19:00 Sat 04 Feb 2023
Location – Coca-Cola Arena., City Walk, Dubai
More info – Come have an extravaganza as the Gipsy Kings by Tonino Baliardo 2023 at Dubai OperaDubai Opera presents the kings of Catalan rumba, The Gipsy Kings by Tonino Baliardo on February 5th, 2023.
They are the artists with more than 30 years of providing audiences with engaging, rhythmic cadences that fuse Spanish flamenco vibes with a gipsy spin displaying their multi-instrumental talents and guttural lead vocals. Undisputed masters of gypsy music, the group has sold over 20 million albums worldwide and has been awarded numerous gold, platinum and diamond discs, a music victory in 1990 and a Grammy Award in 2013 in the Best World Music category for the album.
They are getting rid of the synthesisers and drum kit to show off their virtuoso guitar work and rousing vocals on new acoustic songs that sound remarkably fresh and classy. They keep proving that they are exceptionally fine musicians. The Gipsy Kings undoubtedly have irresistible blend of traditional flamenco styles with Western pop and Latin rhythms.