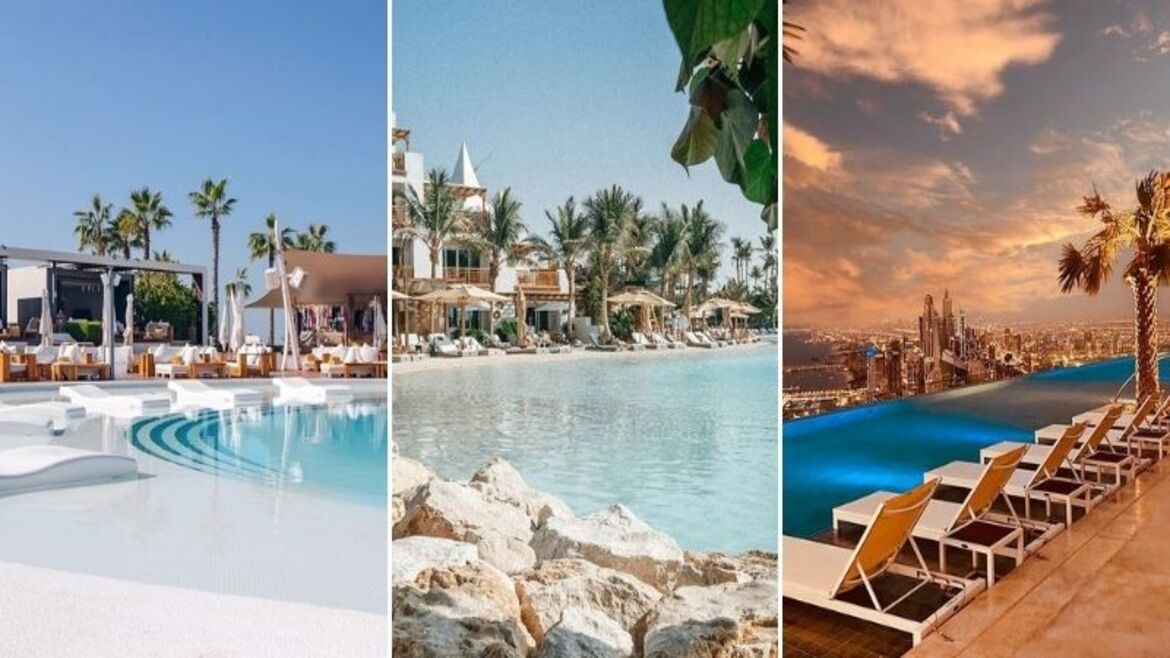 The Best Pools & Beaches in Dubai to Try This Summer
With summer in full swing, the only place you can be outside is a pool or a beach. If you're going to sweat in the blistering heat, you might like to do it in a swimming pool with breathtaking views and a drink that's ice-cold. Am I Correct? Avoid the heat by going to one of these attractive pools to start the summer. 
As always, we take care of the work so you don't have to, so simply get dressed in your swimwear and go out! Try these best pools in Dubai and get chilled this summer. 
Address Beach Resort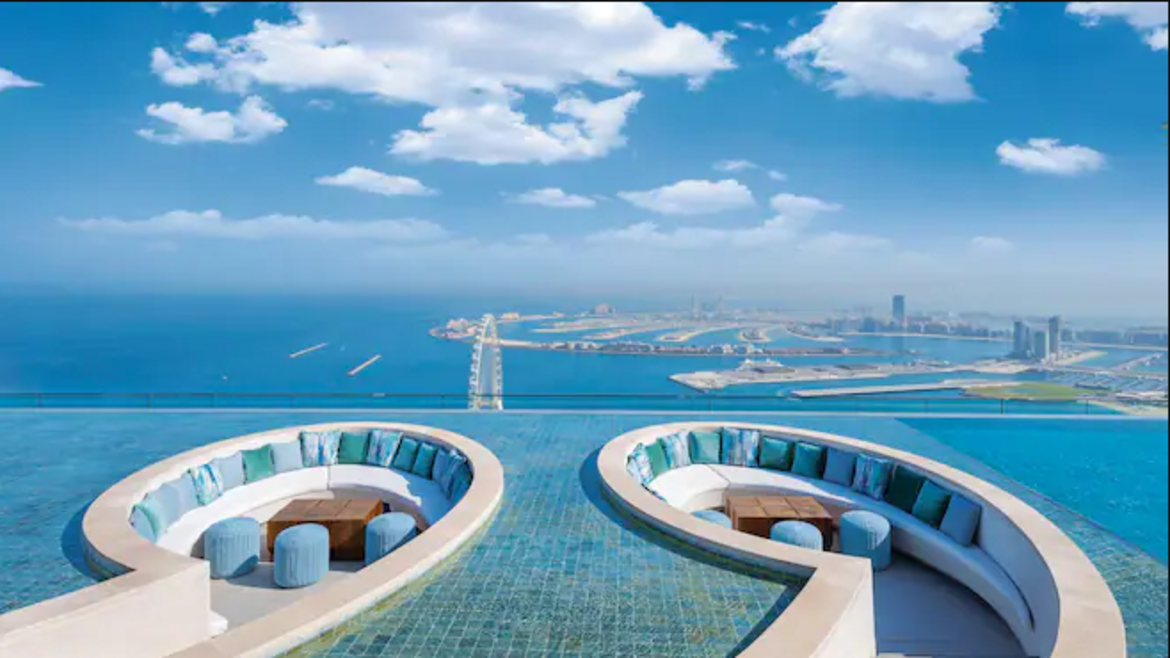 The world's tallest infinity pool is the ideal place to spend the summer days. You may enjoy breathtaking views of the famous Ain Dubai & Jumeirah Beach from the pool on level 77. For you to fully enjoy everything the Address Beach Resort has to offer, a brief staycation will be necessary because the top-level infinity summer pool is exclusively available to in-house guests. The best part is that while the kids are having a blast at the Splash pad, you can enjoy the lower-level pool. Don't forget about the easy access to the beach so you can spend the entire day bathing in the sun, sand, and water!
Address: Address Beach Resort – The Walk – Jumeirah Beach Residence – Dubai – United Arab Emirates
Phone: +971 4 879 8888
The Terrace Pool, Burj Al Arab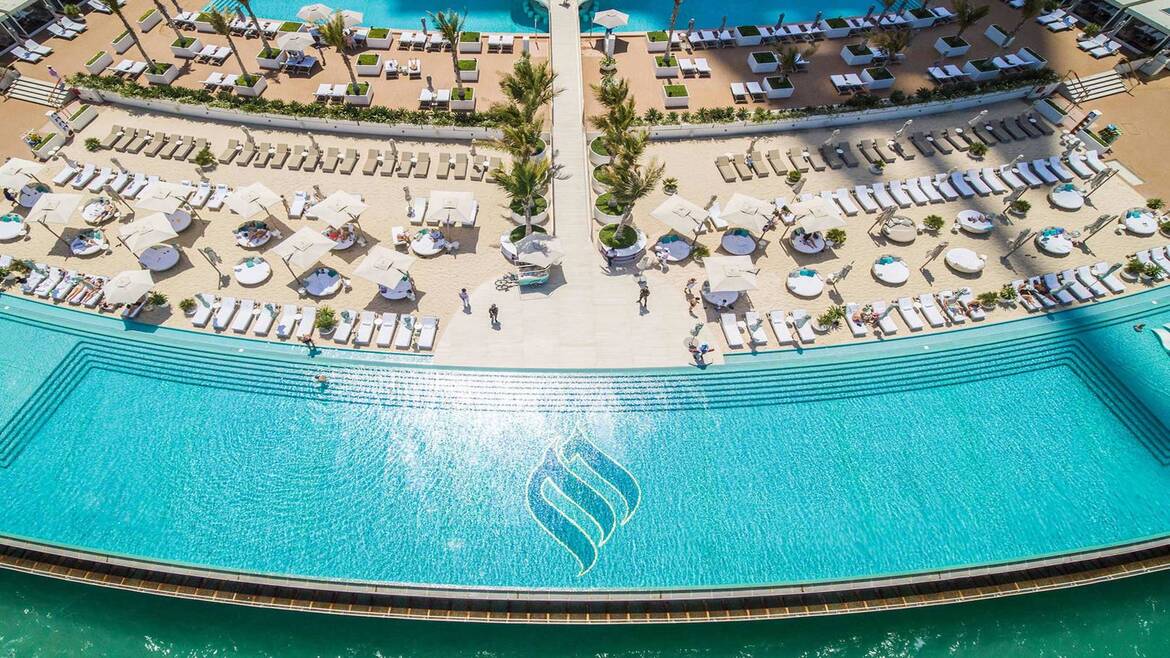 Don't pass up the Terrace's amazing deal, which includes food, beverages, and a wonderful day of poolside relaxation for just AED 800 for each person. There is a food & beverage credit included in this pricing of AED 400 so you don't have to spend a lot on nice dining. For a premium experience, the pricing is in fact premium. And don't forget that you can reserve one of their instagrammable cabanas for extra privacy.
Address: 45RM+RMW – Golfo Pérsico (também conhecido como Golfo Árabe) – Dubai – United Arab Emirates
Phone: +971-800-323-232
Twiggy, Park Hyatt Dubai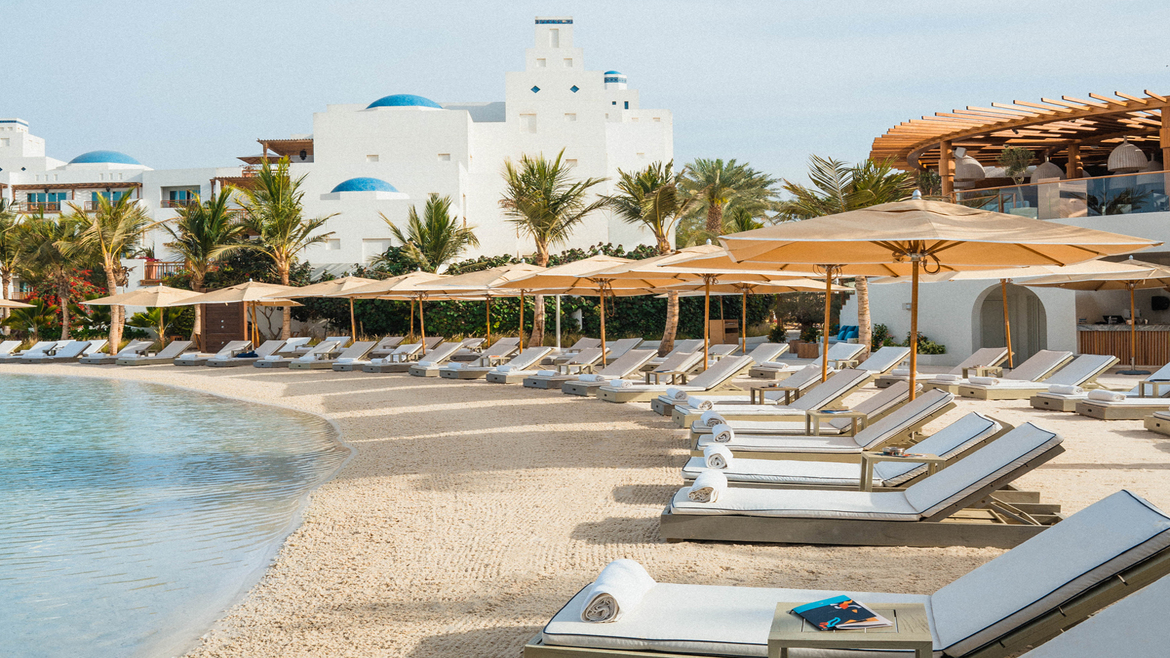 You can easily understand why it is third because this is a lagoon rather than a full-fledged pool Dubai. Here, you can take in stunning vistas and, of course, a wonderful lagoon to relax in. An iconic location called Twiggy combines a restaurant with a beach club. You can anticipate fantastic cocktails, an even better menu with a Mediterranean flair, and an exceptional sushi variety. You ensure that you don't miss out on this fantastic venue, make sure to reserve a table before you arrive.
Address: Dubai Creek Club St – Port Saeed – Dubai – United Arab Emirates
Phone: +971 4 602 1105
Drift Beach Dubai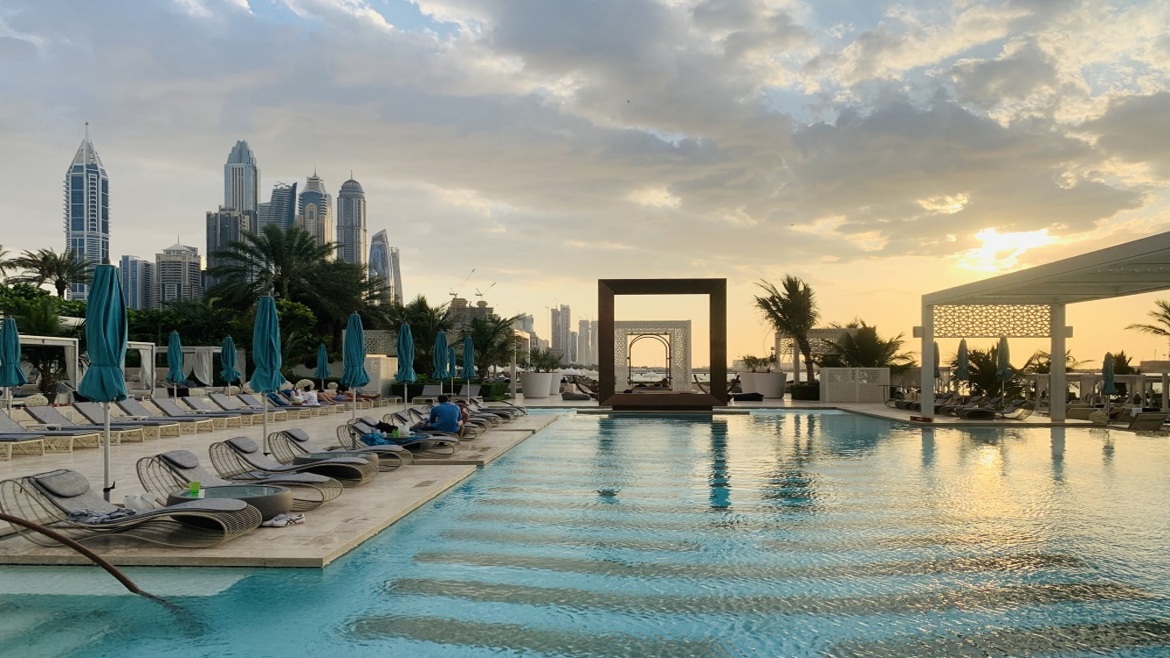 With sun, sand, & scenery, this beach location will definitely astonish you. Don't miss out on this rare opportunity to swim by the beach in a summer pool! Starting today, you can reserve sun loungers near the beach & pool according to your preferences; this reservation will essentially act as a day pass. In order to level up your relaxation, you can reserve VIP drift beds or a private beach cabana for AED150 for weekdays and AED200 for weekends.
Address: One&Only Royal Mirage – Dubai – United Arab Emirates
Phone: +971 4 315 2200
White Beach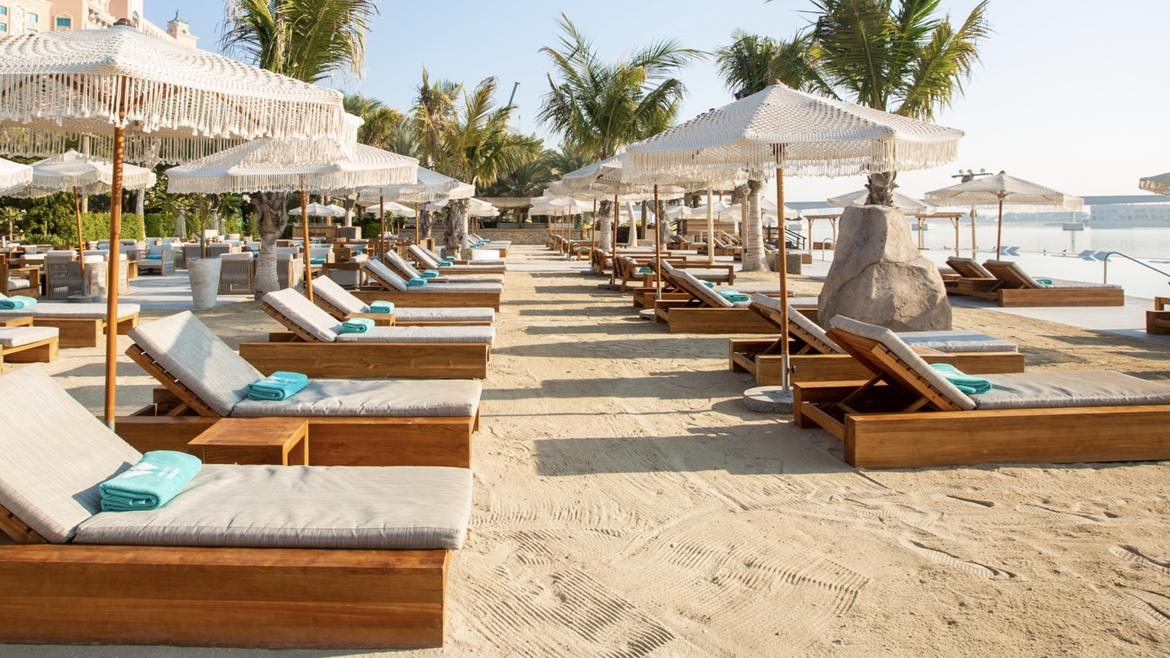 Visit White Beach for some chill Mediterranean vibes and relax with the stunning scenery and crystal-clear waters. Who doesn't enjoy a good infinity pool, too? Every Thursday, you can eat and drink as much as you like for the price of AED 275 at night and AED 200 during the day. Ladies, don't miss out on the chance to have a fantastic girls' night out thanks to Ladies' special discounts. It is highly advised that you reserve a spot, so do it now!
Address: Atlantis – Dubai – United Arab Emirates
Phone: +971 4 426 0700
Cove Beach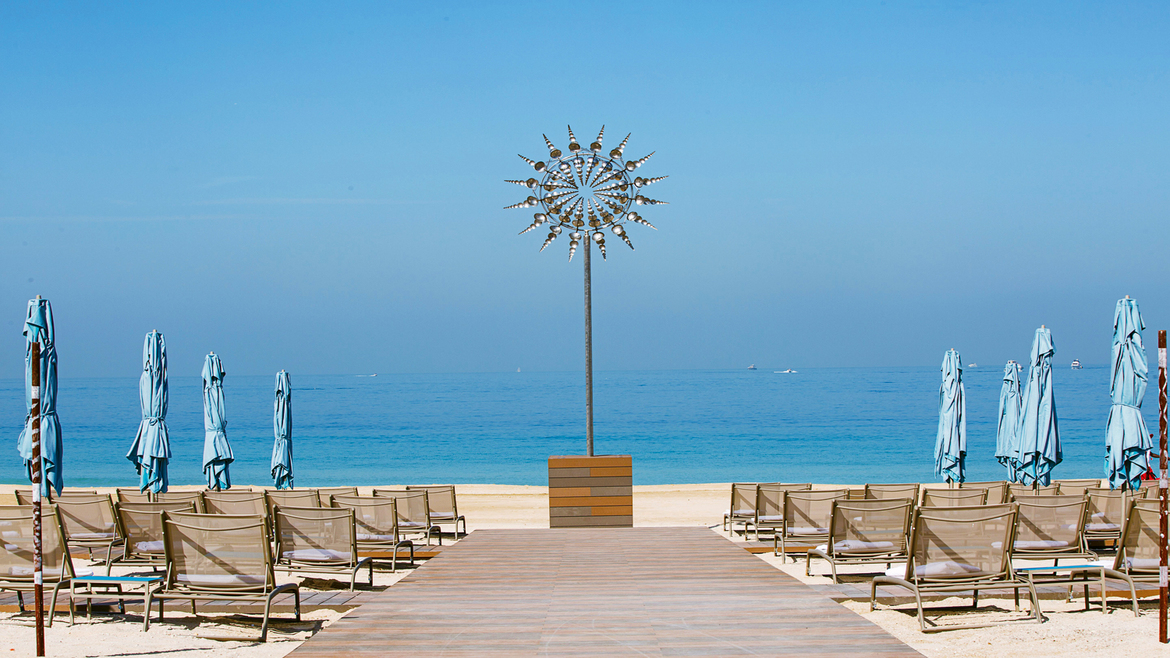 The fact that there are personal cabanas with their own Jacuzzis makes this summer pool & beach combo even better! Do you have any better ideas? If drinking chlorinated water doesn't particularly appeal to you, don't worry; you can still access the beach until dusk. Because they are in high demand, be sure to reserve your daybeds or cabanas in advance!
Address: Caesars Palace – Bluewaters Island – Dubai – United Arab Emirates
Phone: +971 50 454 6920
Summersalt by Kayto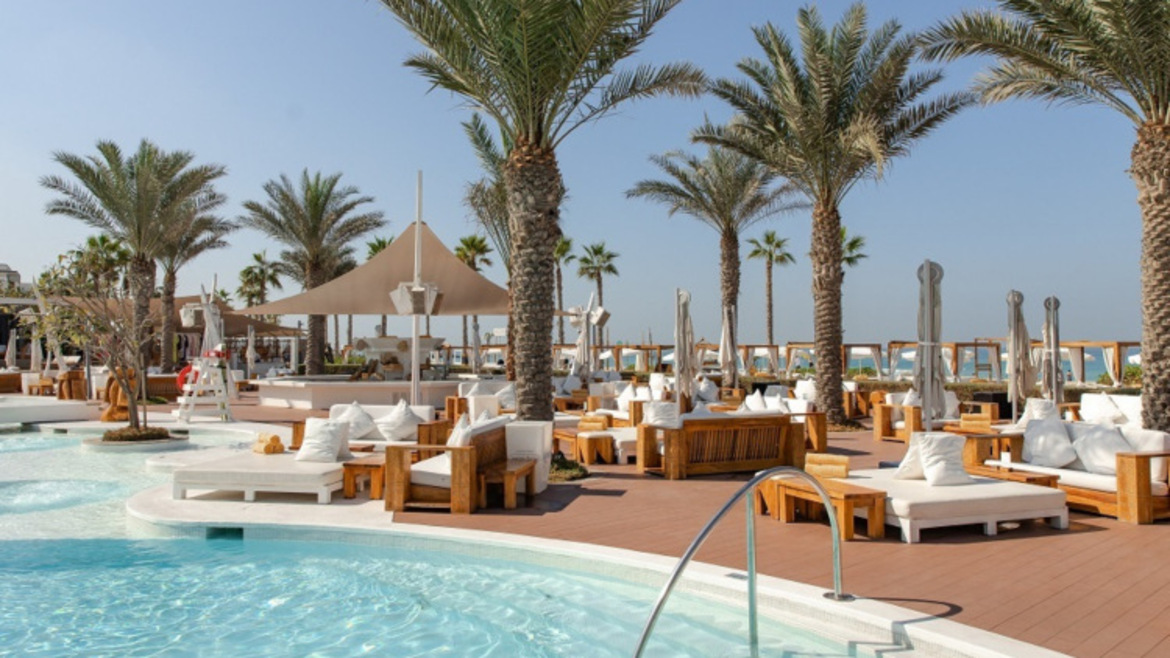 Summersalt offers "skilled mixology," to-die-for food from all over the world, and the best Beach Club experience around. Every day from nine in the morning until dusk, you get access to the breathtaking beaches. The price of their weekday pass is AED 390, and the price of their weekend pass is AED 490 per person. Every day of the week, enjoy the sunshine, fantastic music, and delicious food!
Address: Jumeirah Al Naseem, Madinat Jumeirah – Jumeirah St – Umm Suqeim 3 – Dubai – United Arab Emirates
Phone: +971 800 323232
We have given you the list of best pools and beaches in Dubai you must try this summer! So what are you waiting for? Try these out and stay connected with Dubai Local for more such interesting information.