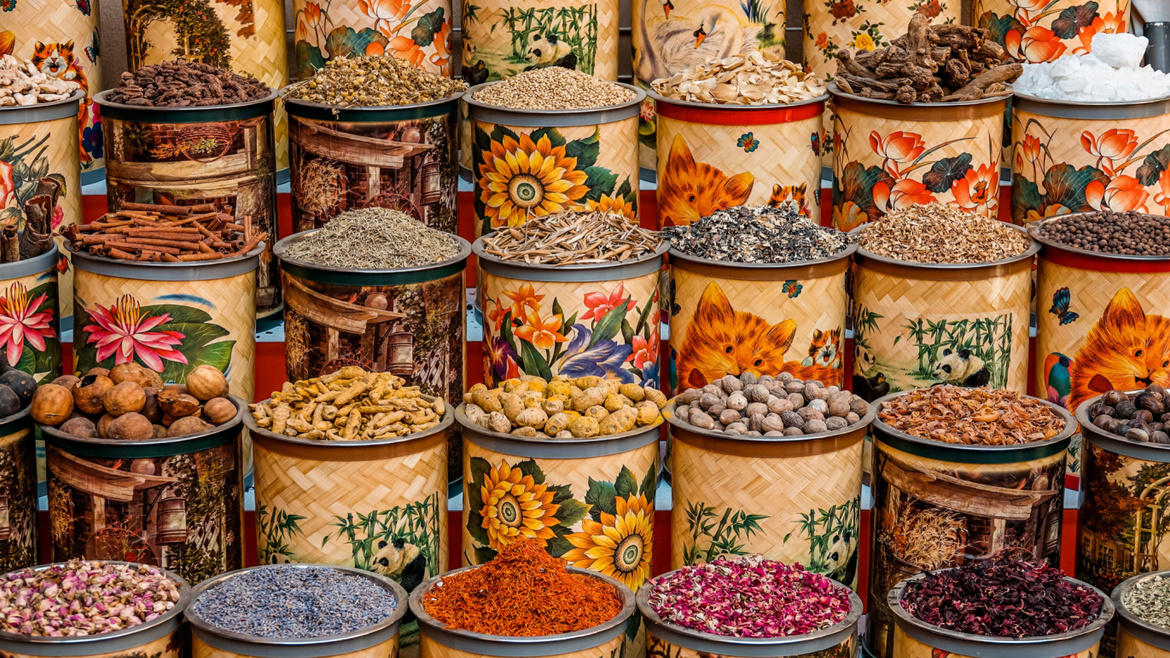 Experience The Five Magical Souks Of Dubai
Dubai is called a shopping hub. This city of the United Arab Emirates attracts tourists from all over the world. Here, you will enjoy many open-air markets known as Dubai souks and bazaars. Everyone loves to shop for antique items, branded cloth ware, and electronics. Many visitors prefer to enter the biggest mall for brands. However, some people search for souk Dubai or markets where they get a wide variety of products at lower pricing.
Gold souk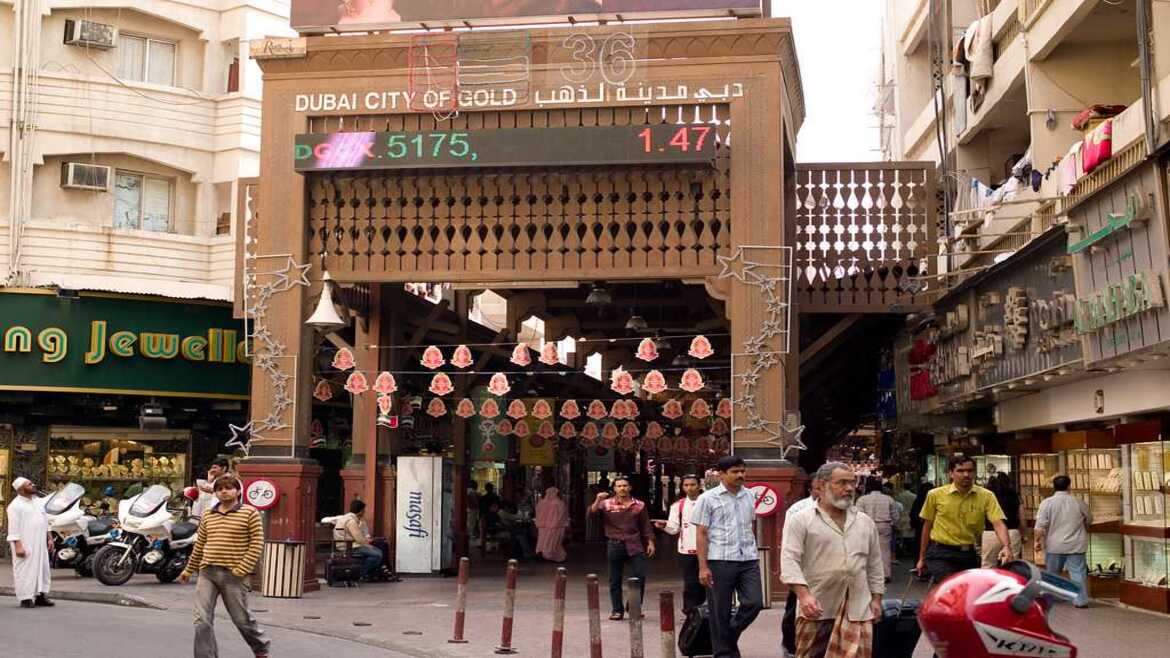 Gold Souk is one of the best choices if you plan a trip to Dubai. Here, you will pack some exceptional sparkling jewelry and precious stones that attract gold lovers to this bustling market. It is also one of the oldest traditional markets of the Emirates that contain various gold items, filling your eyes with glitters. For over four decades, this market has brought out the best work on gold jewelry and has become a central place to shop for gold-related items. 
Arabic culture is full of jewelry and artistic works that attract tourists for various reasons. Also, the Dubai market offers tourist gold at low prices compared to their nationalities. Gold souk has more than 100 shops showcasing their premium gold artwork and offering deals to fit your budget. 
Address: Gold Corner Building, 3rd Floor – Gold Souq – Deira – Dubai – United Arab Emirates
Timings: 9:30 AM to 9:30 PM & for Friday 4 to 9:30 PM
Spice Souk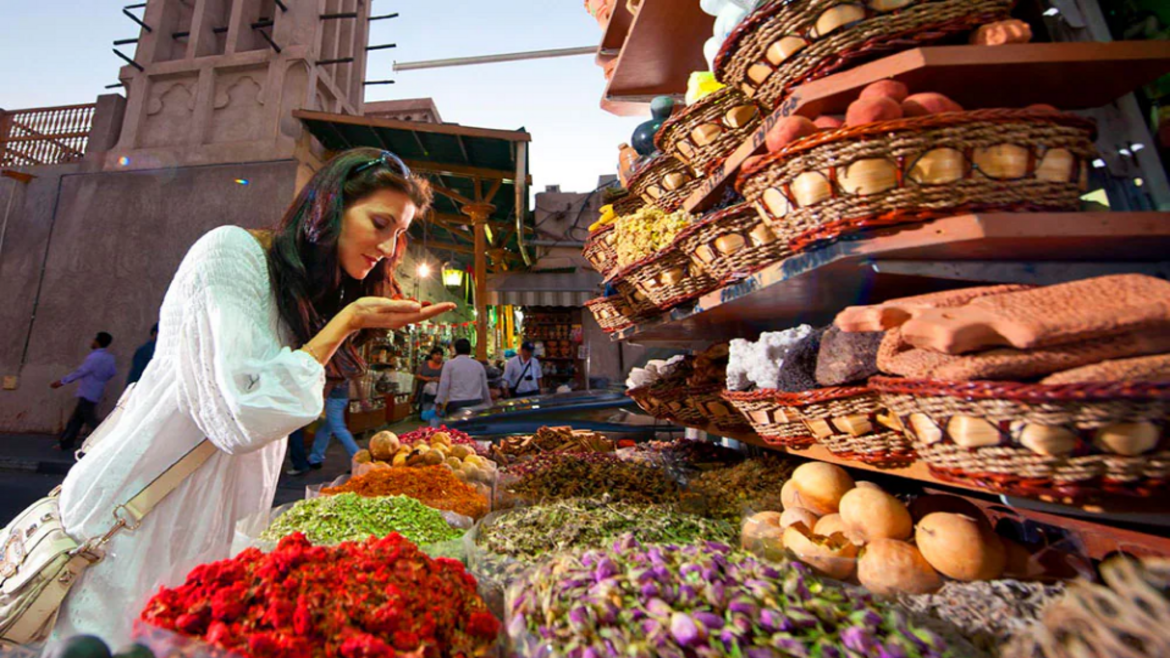 Another unique thing that attracts tourists' attention to shop in the market is spices. It is located on Baniyas street in the AL Ras, where top-class professional chefs visit to shop for authentic flavors. Spice plays an important role in making any cuisine; with its presence, it can add more flavors, and in its absence, it can take away the charm of the dish. This Spice souk contains many retailers selling authentic Arabic spices and other countries' spices. The crowd in the market consists of people who have a keen interest in cooking, chefs, restaurant & cafe owners, and, interestingly, photographers for their remarkable captures. The market seems colorful and designed in a way to attract a huge crowd for good deals & offers with a wide variety of local spices.
Address: 41 34th St – Deira – Al Ras – Dubai – United Arab Emirates
Timings: 7:30 AM – 9:55 PM & for Weekends 7:30 AM to 11 PM 
Phone: +971 50 222 3627
Perfume Souk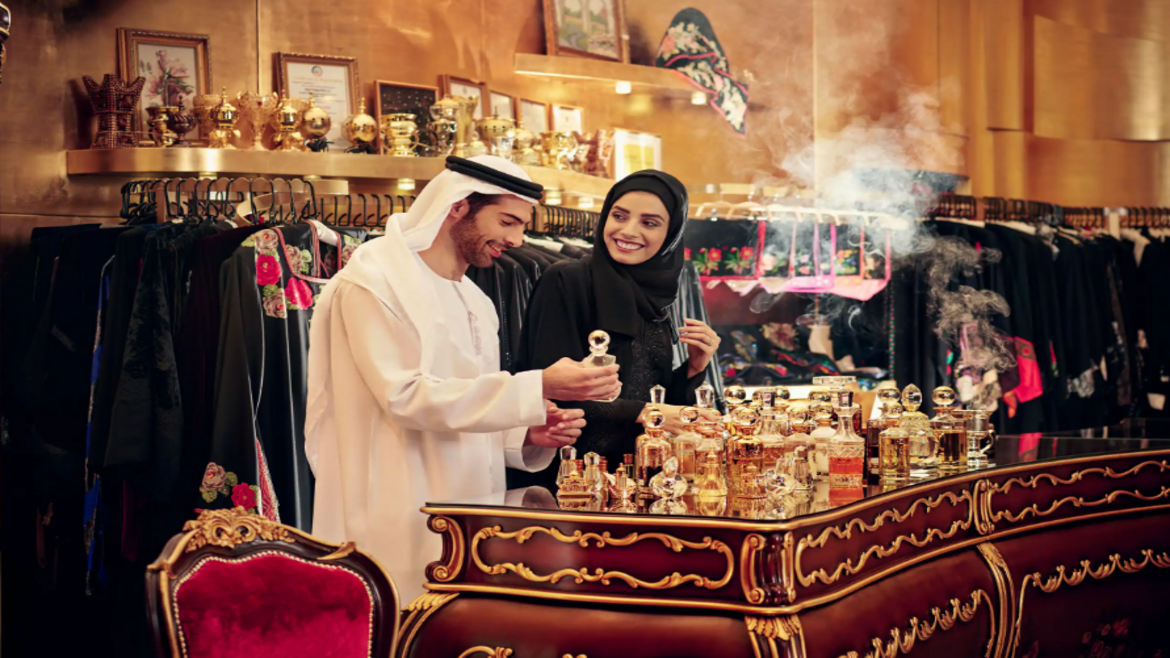 Dubai follows Islamic culture, and Arabic heritage constitutes wide use of perfumes. It is more than a styling hack; they use it more promptly. Visitors get a delightful experience entering this unique large market of Perfume Souks. Arabic perfumes are highly demanded all over the world. Visitors coming to Dubai for their trips do not miss out on exploring this market to get their favorite aromatic scents. In a luxurious lifestyle, perfumes have their own place where people usually flaunt their high-class perfumes as a sign of being rich. Also, the fragrance of perfumes adds different vibes to the environment and fills space with joy. Arabic perfumes are extracted from oud wood, and for perfume lovers, this oud perfume becomes their first choice. Customers can also design their own favorite fragrances in a few shops that provide them a chance. Get ready with your negotiation skills and pack some international perfumes full of fragrance at lower prices.
Address: Sikkat al Khali – Dubai – United Arab Emirates
Timing: All day excluding Sunday open for 9:30 AM -2 PM, 5:00 PM – 9:30 PM
Remains Closed on Sunday
Phone: +971 54 402 9088
Fish Souk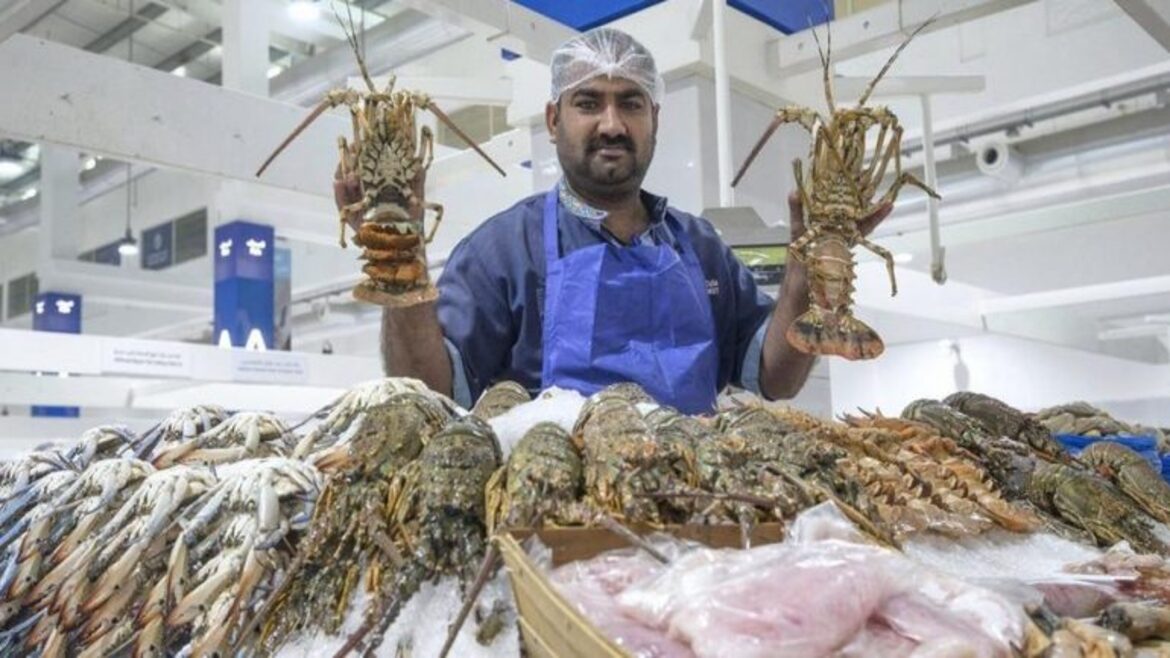 If you are a fan of seafood, then Fish souk is an interesting place for your shopping traits. This fish market promotes vibrant food culture by providing a variety of fish & other sea fish that make your dish more flavorful and tastier. You will find many sea animals here in a unique style by vendors that attract tourists' eyes and photographers for some camera poses. Restaurant & cafe owners pick their menu items from the market, and individuals who love to cook on weekends also visit the market to get something. Pricing is lower compared to other markets, and it depends on negotiation skills. In case you are buying in large quantities, they offer good deals. So next time you look for a seafood shopping place in Dubai, visit this Fish souk and get some fresh ingredients.
Address: 78RF+MCV – Corniche Deira – Dubai – United Arab Emirates
Timing: All day, Opens for 24 hours
Textile Souk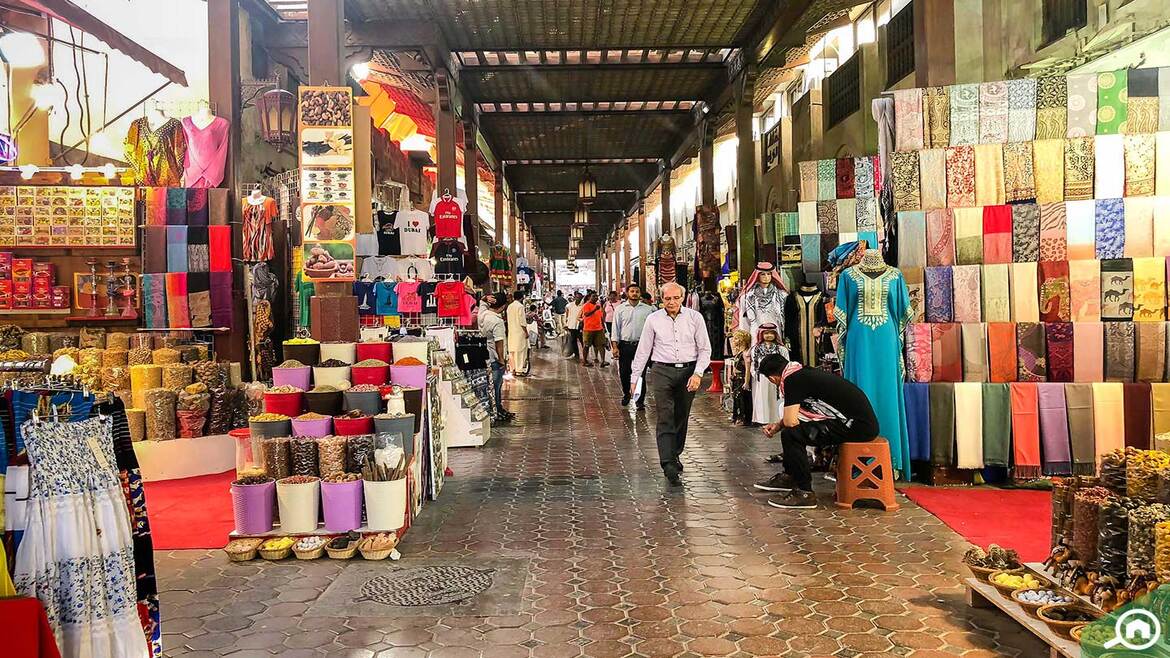 Arabic carpets and unique artwork on textile fabrics are eye-catching and make you buy more. If you want to explore something in artwork and clothing, visit Textile Souk, and you will find a huge variety of textile work representing Arabic culture. This Dubai textile market is known by names like old souk & bur Dubai souk. Textiles are one of the most demanding items among shoppers, and market owners attract a decent crowd from Dubai city. They come here to get unique cookware, carpets, and other fabrics that attract them the most. Here at this market also, you will get fair pricing compared to other markets. 
Address: 57, Opposite Abra – Ali Bin Abi Taleb St – Dubai – United Arab Emirates
Timing: All days except Sunday are open for 9:00 AM – 2 PM & 4:00 PM – 9:00 PM
Phone: +971 50 768 8512
Final Words!
Dubai can guide you about the best Dubai souk and other varieties of perfume souk Dubai that get you some memories wrapped in a perfume bottle. Keep visiting us at Dubai Local for more such updates & information.