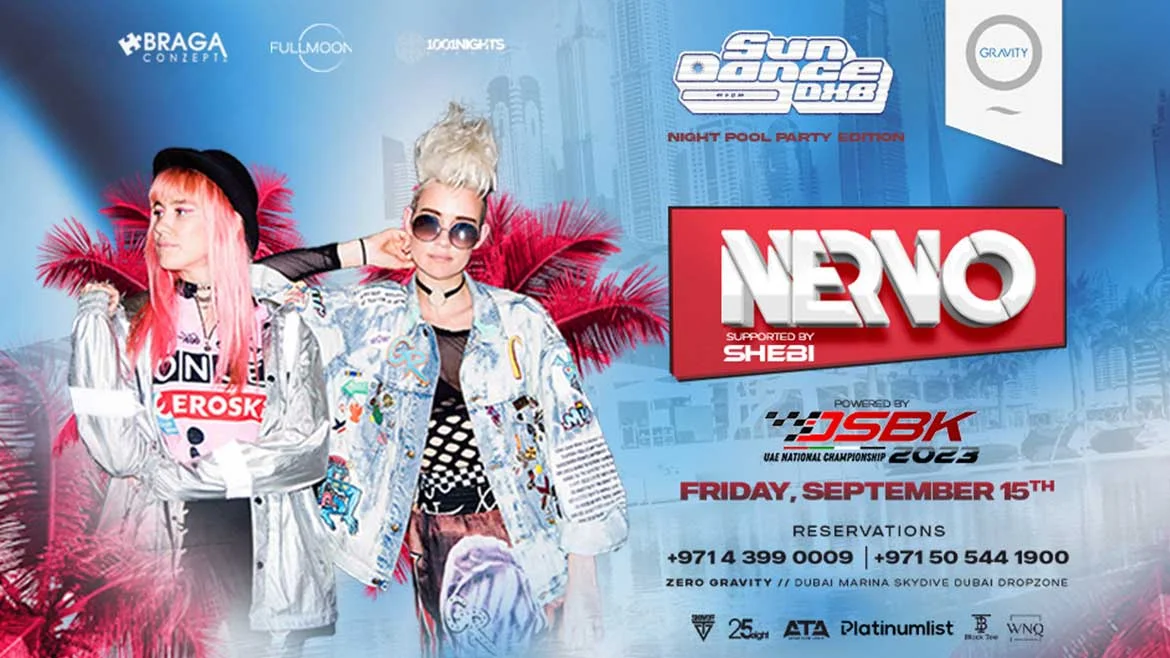 Sundance-pool party edition with Nervo in Dubai
Date & Time – 21:00 Fri 15 Sep 2023
Location – Zero Gravity, Dubai Marina, Skydive Dubai Drop Zone – King Salman Bin Abdulaziz Al Saud St – Dubai – United Arab Emirates
Description – Sundance Dxb, a night time pool party with Nervo, a well-known Australian DJ combo, is proudly presented by Braga Concepts.
Olivia and Miriam Nervo, twin sisters, are a gifted duo who found early success after signing with Sony/ATV Music Publishing at the age of 18.
From there, their careers took off as they explored song writing, finally teaming up in 2008 with Fredrik Olsson and Razor Boy Music Publishing, his Swedish music publishing company.
They wrote "When Love Takes Over," a Grammy Award-winning hit song that was famously sung by David Guetta and Kelly Rowland, as the culmination of their collaboration.