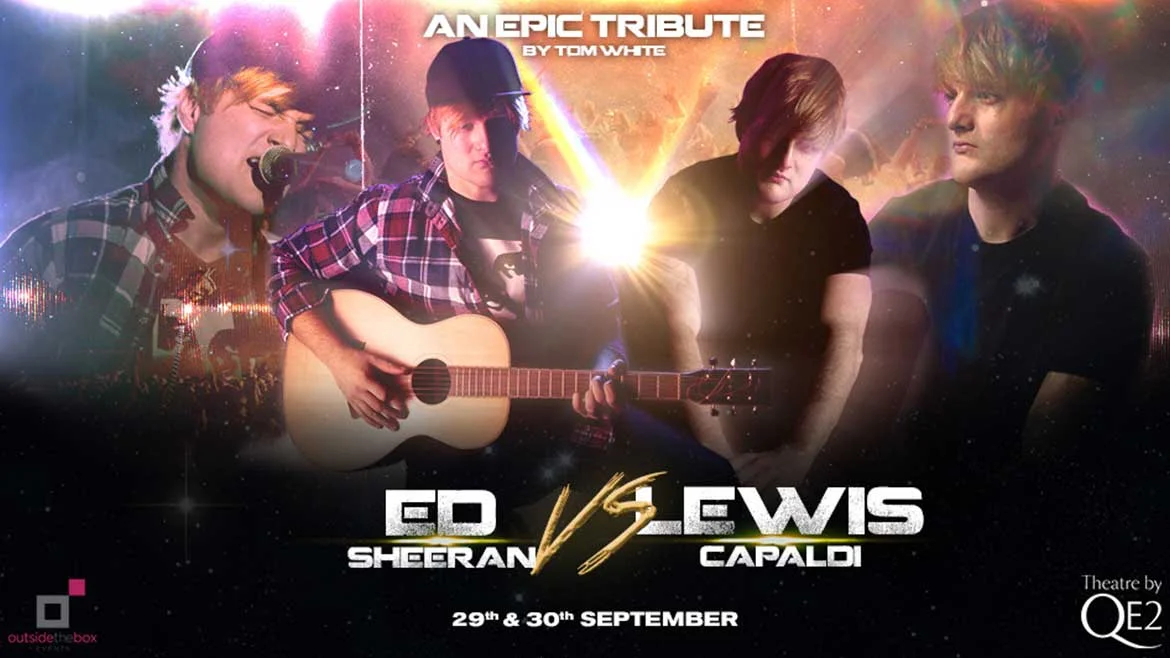 Ed Sheeran & Lewis Capaldi Tribute Show at Theatre by QE2, Dubai
Date& Time– 29 – 30 Sep 2023
Location – Theatre by QE2 – Port Rashid – Dubai – United Arab Emirates
Description  – The magnificent "Ed Sheeran vs. Lewis Capaldi (An EPIC Tribute!)" performance, showcasing the amazing music of two of the world's best singer-songwriters, is being presented by Outside the Box Events with great excitement.
Amazing tribute artist Tom White, who plays both Ed and Lewis (one in each half of the concert), is the show's frontman. "Sheeran vs. Capaldi" has it all, from distinctive loops to soulful singalongs, via beatbox raps and agonizing acoustic arrangements, with the help of a phenomenally gifted band.
"Sheeran vs. Capaldi" delivers all the best and biggest hits from both these amazing songbooks, in a live performance that will keep you enthralled the entire time. The show draws from Ed's multi-million-selling albums Divide, Multiply, Plus, and Equals as well as from Lewis' Divinely Uninspired to a Hellish Extent and Broken By Desire to be Heavenly Sent.
The multi-platinum hits HOLD ME WHILE YOU WAIT, BRUISES, GRACE, and of course, the UK's no. 1 singles BEFORE YOU GO, POINTLESS, and WISH YOU THE BEST are all covered by Tom White in the first half of the event. Tom also performs SOMEONE YOU LOVED, the biggest-selling song of 2019 and the longest-running top-10 UK hit by a British artist. SOMEONE YOU LOVED has received platinum certification in 18 nations and has received over 1 billion streams worldwide.
Tom White assists you in falling in love with the ED SHEERAN songs that affected us all once more in the second half, including THINKING OUT LOUD, THE A-TEAM, CASTLE ON THE HILL, GALWAY GIRL, BAD HABITS, and OVERPASS GRAFFITI as well as top-charting singles like PERFECT, SHAPE OF YOU, and PHOTOGRAPH. Tom performs all of your favorite Sheeran songs!