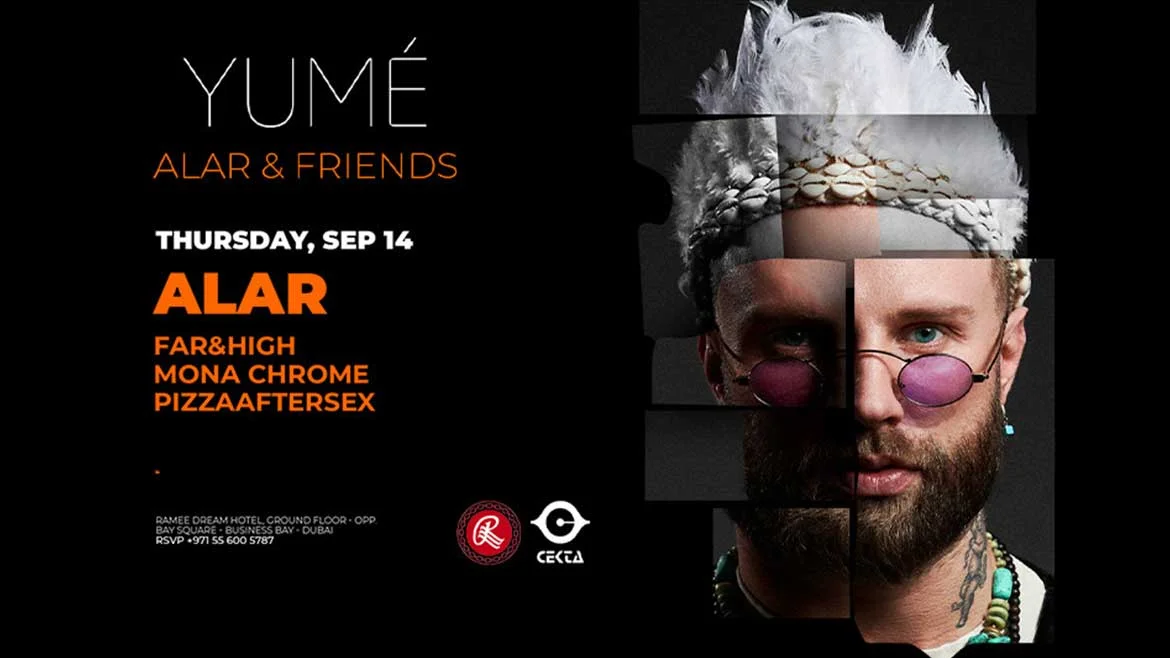 Alar & Friends Live at Yumé in Dubai
Date & Time – 23:00 Thu 14 Sep 2023
Location – Yumé Night Club – opp. Bay Square – Dubai – United Arab Emirates
Description-ALAR is starting a string of events in Dubai called "Alar & Friends," which will occur every Thursday at Yume.
All fans of electronic music are familiar with him. Millions of people have listened to and watched his songs and videos, and they have touched people's emotions. ALAR views himself as a music healer and thinks that his music can help people find inner peace.
He believes that love and music have the power to change the world. He creates a loving and joyous atmosphere by bringing together people from all around the world under one roof through music.
The doors are open to everyone, and we are happy to welcome new members into our ranks who wish to live in peace and harmony with others.
Alar's buddies, who in his opinion deserve your attention, are producers and DJs, will perform at the parties. Far&High, a duo now listed among the top-5 Dynamic label artists of all time and the top-5 Indie Dance artists internationally according to Beatstats ratings, will be the first special guest.