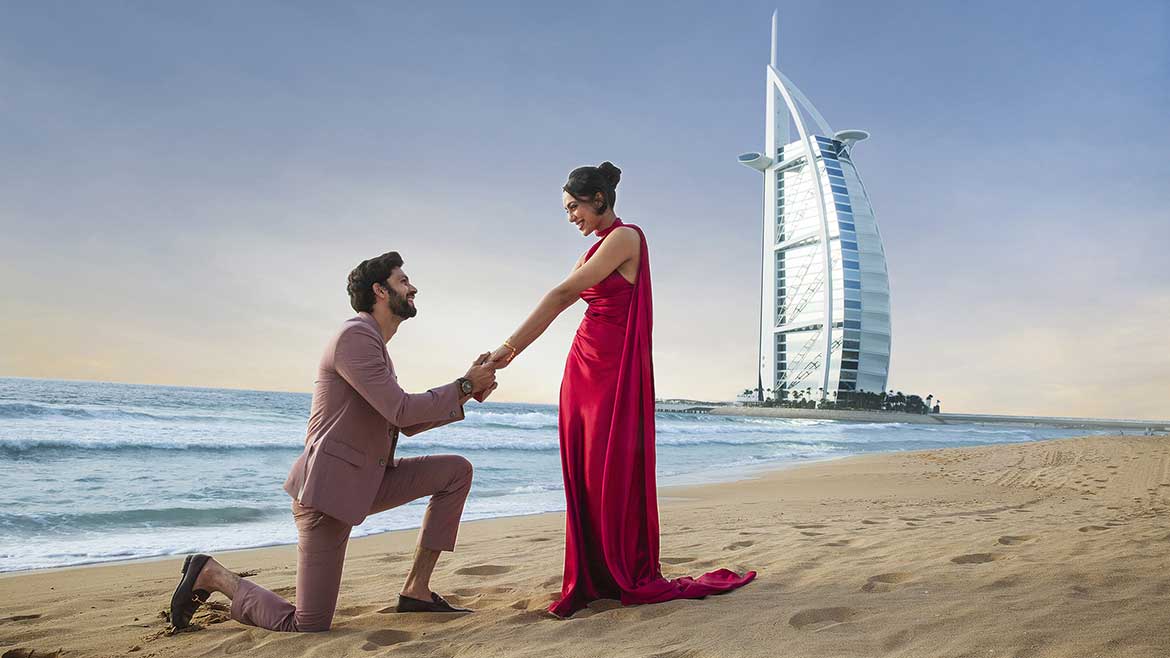 Romantic Places in Dubai for Couples
With its mesmerizing sunsets, lavish surroundings, and extravagant lifestyles, Dubai is the only city in the world that truly knows how to have fun. What better way to win over your significant other than with a romantic getaway in this magnificent emirate? This modern metropolis is loaded with creative ways for you to pamper your better half.
A romantic getaway to Dubai includes a variety of opulent, one-of-a-kind experiences that you are unlikely to find in any other location, aside from taking in free spirited moments in the calm atmosphere of Dubai City. With a host of unmatched hospitality, a romantic break in the emirate provides you with an experience that is out of this world. Dubai has a lot to offer to you as a couple, but we've listed down the best places to visit in Dubai to have a romantic experience.
Ride in a Cruise on the Dubai Fountain Lake
A must-see attraction when you are in Dubai is the Dubai Fountain. But did you know that Fountain Lake also offers boat rides? As you fly above the sparkling Dubai Fountain Lake, take in the splendor and grandeur of the largest performing fountain in the world. The 30-minute journey provides breathtaking views of the Dubai Fountain, the Burj Khalifa, and the area's dazzling nighttime illuminations. In 2023, be sure to include this destination to your list of the most romantic weekend getaways in Dubai for couples.
Cherish Your Love With Millions of Flowers at the Miracle Garden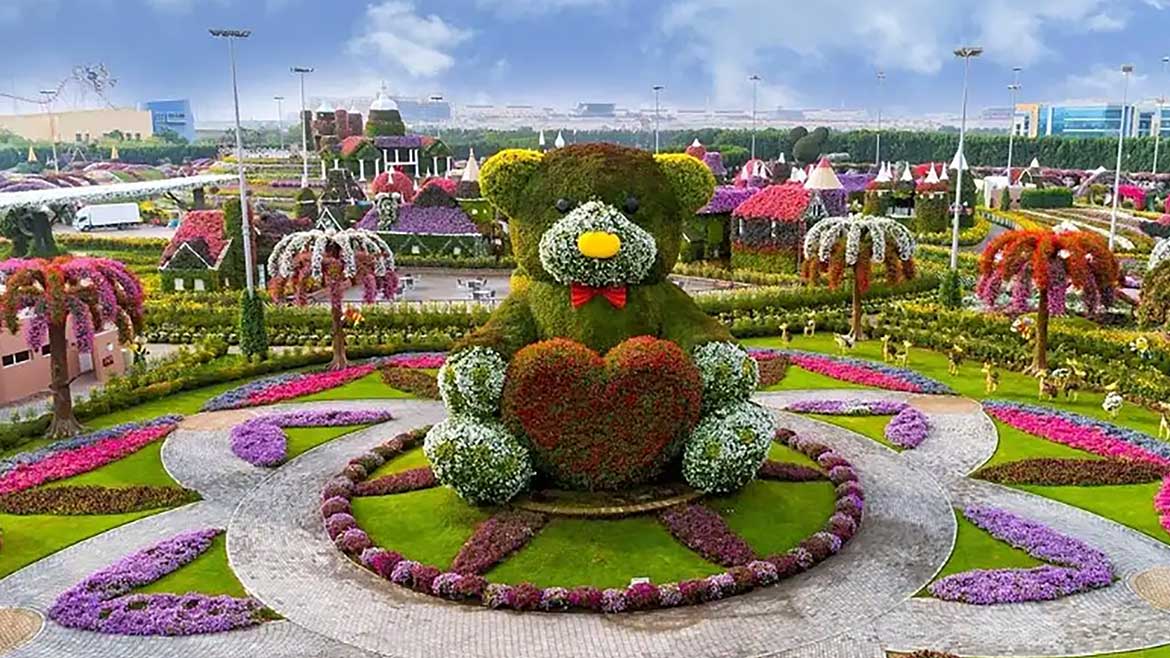 The Dubai Miracle Garden is one of the best places to visit in Dubai to wow your girl because flowers are symbolic of romance. Bring her to the most beautiful floral site in the world, where she can be surrounded by countless fragrant flowers. One sight that will leave you in wonder is the Dubai Miracle Garden. This beautiful horticulture landscape perseveres admirably in the face of Dubai's harsh climate and provides a warm, vibrant setting for honeymooners and couples to share some special moments.
Prepare the camera for some vibrant, spontaneous photos of you and your better half at the largest floral garden in the world. But, be careful to check the appropriate season before planning a romantic getaway to Dubai, as the Miracle Garden is only open during the cooler months.
Take a Hot Air Balloon Ride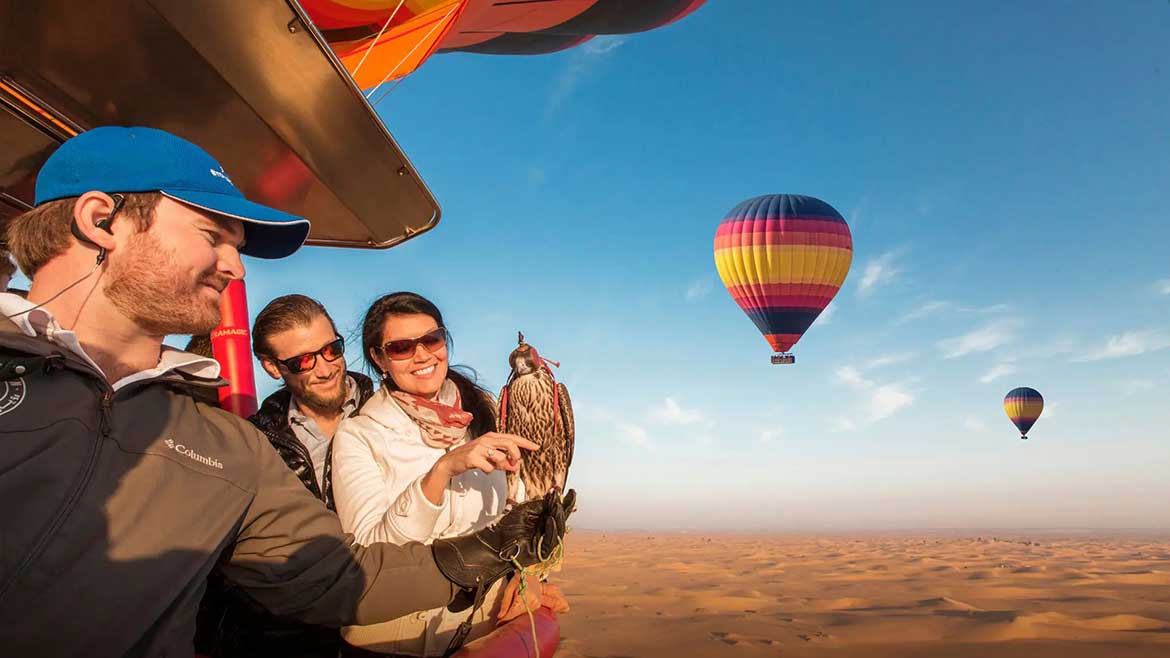 Take your loved one out of the city's busy streets. Take your better half on a beautiful ride over the Arabian Desert when you will be high together above the grounds. Your enchanted journey would take place on a hot air balloon rather than a magic carpet in this Aladdin-style romantic scenario. Yet, vibes and feelings are identical.
The atmosphere is ideal for a peaceful wander over the desert because of the morning's mellow sunlight shining over the dunes' golden hues and the gentle breeze. Watch the sunrise over the horizon as you finish a leisurely, lavish breakfast outside of Dubai city.
See the Beautiful City Skyline on a Dubai Marina Cruise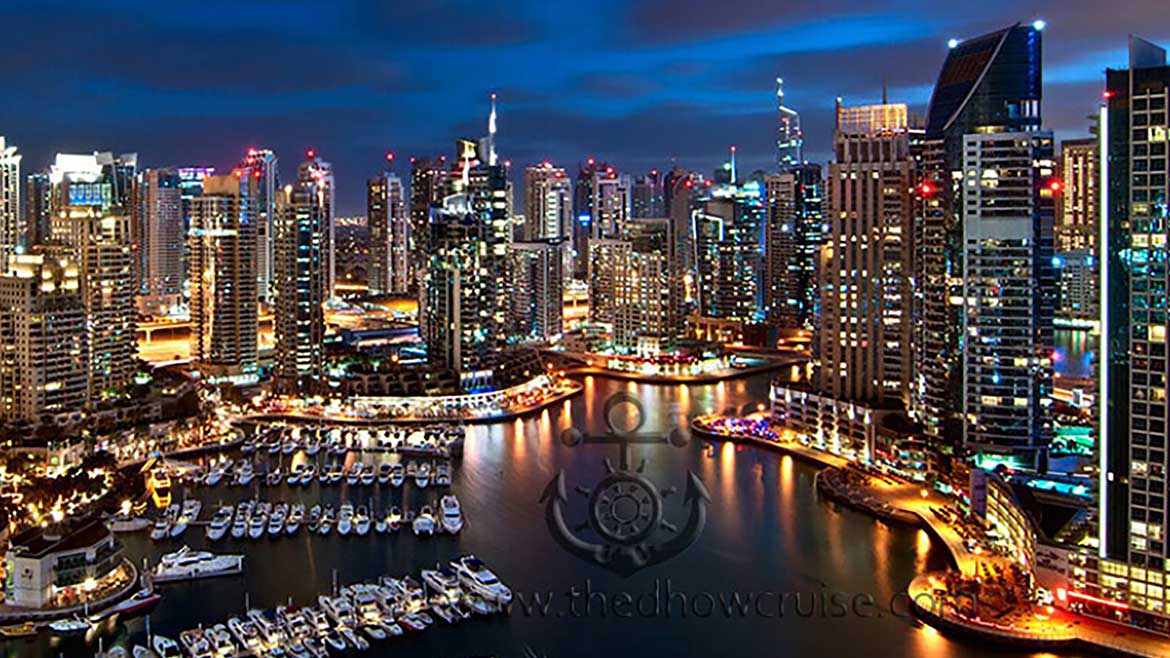 Dubai is gorgeous at night. A reflection of Dubai's luxury is the dazzling metropolitan skyline. Take a leisurely cruise in Dubai Marina to get a general sense of this gleaming magnificence, trust us, it is one of the best things to do in Dubai. Together with your significant other, set sail on a Dhow Cruise or a private luxury cruise to enjoy an evening of wonderful ambiance and delicious food. Enjoy some delightful moments while engaging in casual conversations and culinary treats. The lit-up buildings that line the harbor's edge and the sparkling water give the whole thing a classy experience.
A Lavish Dinner at Burj Khalifa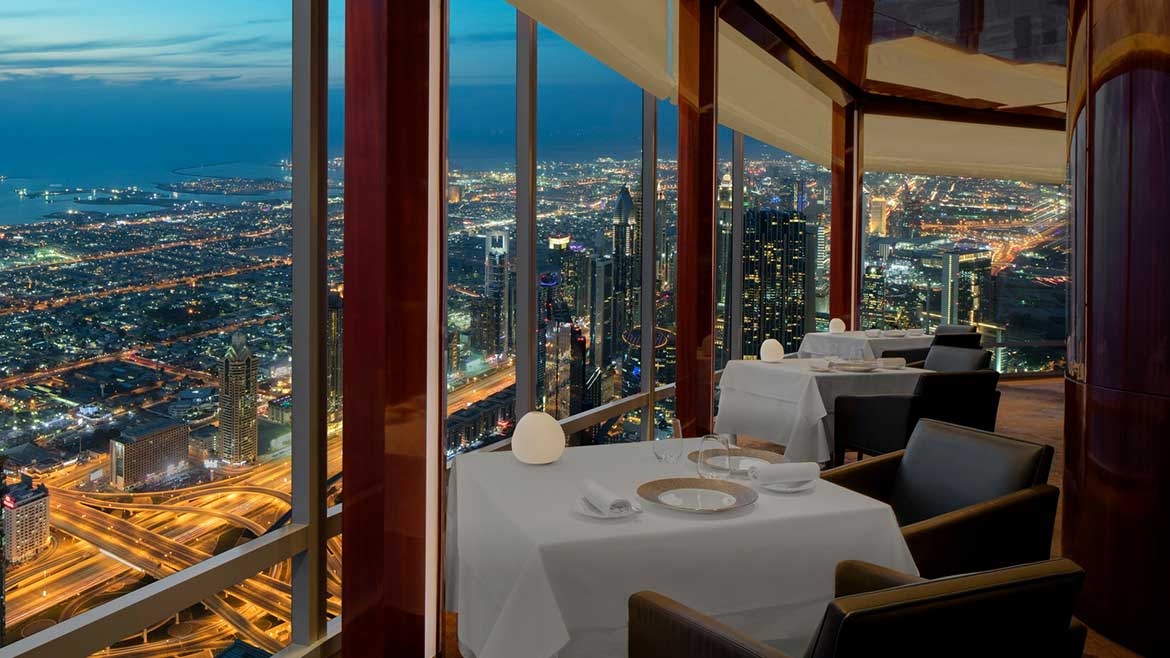 At the tallest restaurant in the world, you'll feel on top of the globe! Arrange a special dinner or a date night at Burj Khalifa, the tallest building in the world. It is the tallest fine dining restaurant in the world, situated on the 122nd story of the Burj Khalifa and provides an exceptional blend of top-notch services and a mouthwatering selection of cuisines.
It's thrilling to eat while observing Dubai's breathtaking views from above the sky! At least once in your lifetime, enjoy this luxurious pleasure. Your memories of the times you spent here will undoubtedly last a lifetime.
Wrap-Up!
Dubai clearly has a modern appearance, but it also knows how to entice sophisticated visitors of all kinds. If you think Dubai is not a romantic place, the aforementioned attractions will convince you otherwise, these are the best places to visit in Dubai. The emirate opens up a variety of unique and amazing experiences you & your better half will fall in love with once you have your Dubai visa arranged. A romantic vacation to Dubai in 2023 is all it takes for you to discover its attraction, and you will desire to come back for more.