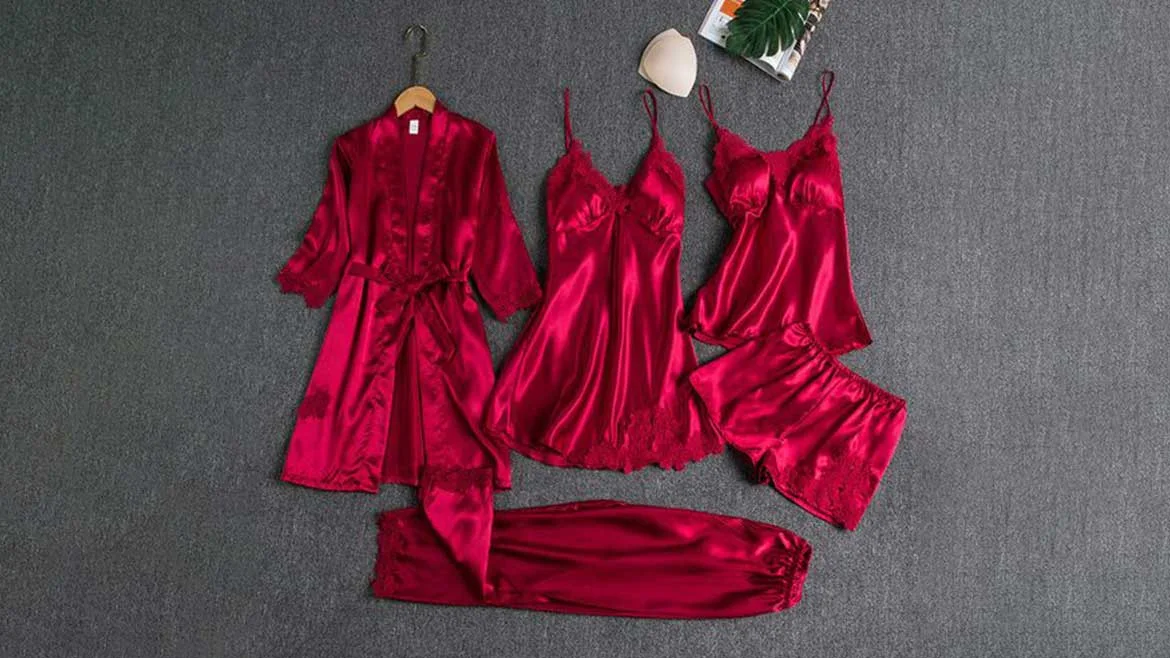 Romantic Modern Night Suit for Honeymoon in Dubai
While spending your romantic honeymoon in Dubai, it is essential to find the perfect nightwear to complement the city's opulence and extravagance. A stylish and comfortable night suit can add a touch of romance and luxury to your evenings, making your honeymoon even more memorable. 
Let's explore some enchanting types of night dresses to consider for your romantic nights in Dubai. Additionally, we'll check out some of the best places in the city where you can find these exquisite night suits.
6 Most Romantic Modern Night Suits for a Honeymoon in Dubai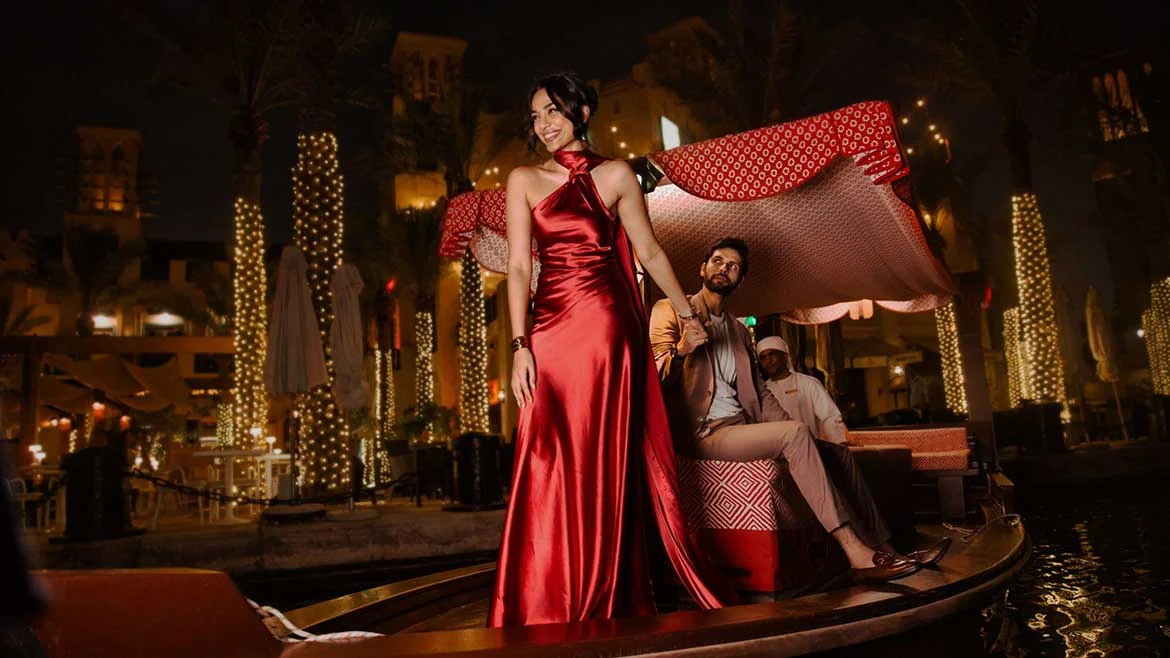 Let your romantic honeymoon become more sensual with these alluring night suits:
1. Bridal Satin & Lace Nightdress & Robe Set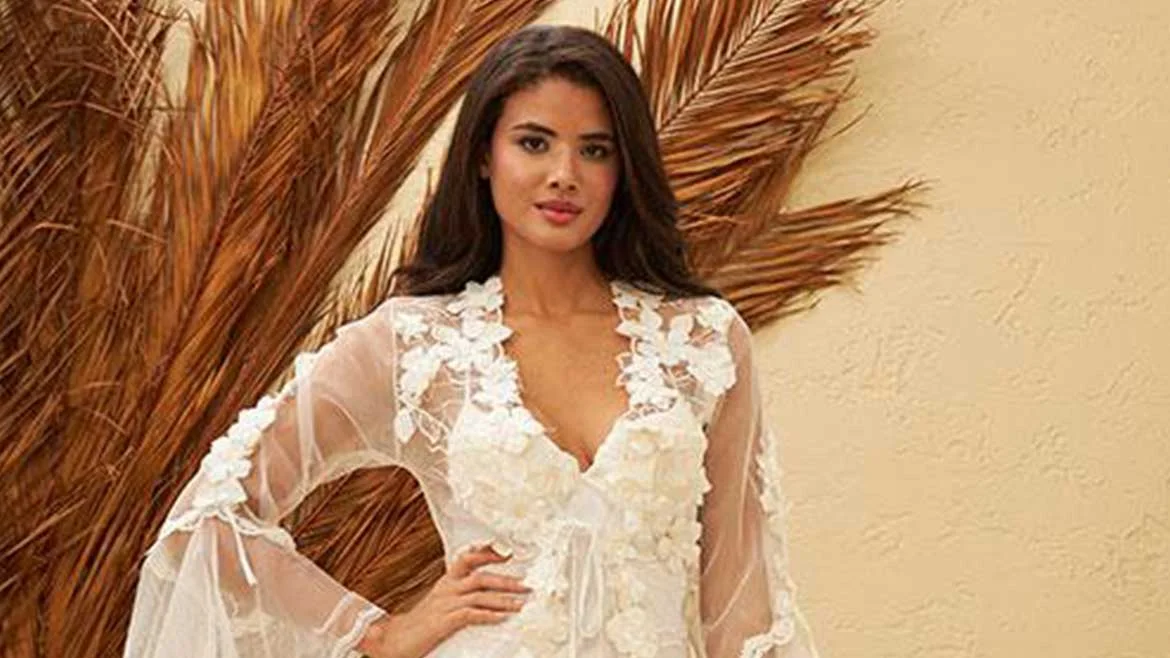 Indulge in a touch of luxury with this night suit and feel like a gorgeous princess. This set features a flowing satin nightdress with shaped cups adorned with intricate lace details. The matching robe adds a touch of allure and completes the ensemble. Perfect for adding a magical touch to your honeymoon nights.
Where to Find: 

Second Skin

Product Type: 

Robe Sets, Bride

Colour:

 White

Price: 

AED 950
2. Josephine Pyjama Set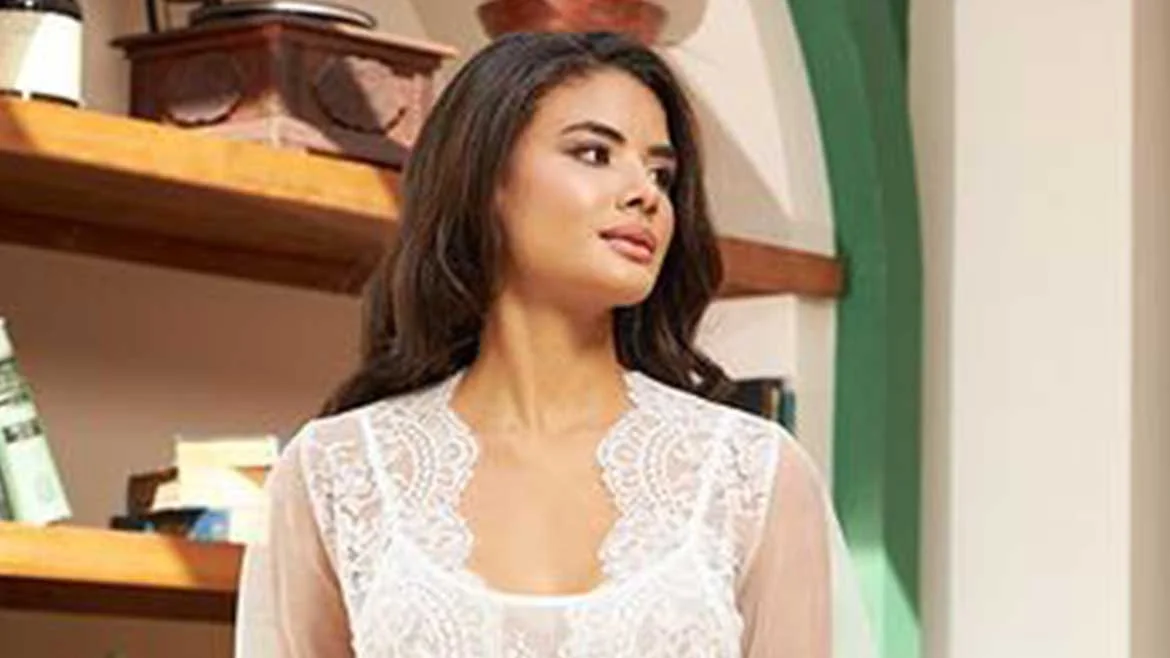 This 3-piece set is an ideal choice for a sensational yet elegant look. Crafted with high-quality fabrics and adorned with delicate details, this night suit exudes sophistication and charm. The set includes a cami top, robe, and shorts, providing you with a comfortable and stylish honeymoon night in Dubai. The top is crafted with lace and the satin-made shorts come with an adjustable waist. However, the shorts feature lace detailing as well and the robe is crafted with full tulle and lace finishing.
Where to Find:

 Second Skin

Product Type: 

Nightdress

Colour: 

White

 
Price:

 AED 530
3. 7 Piece Satin and Lace Dress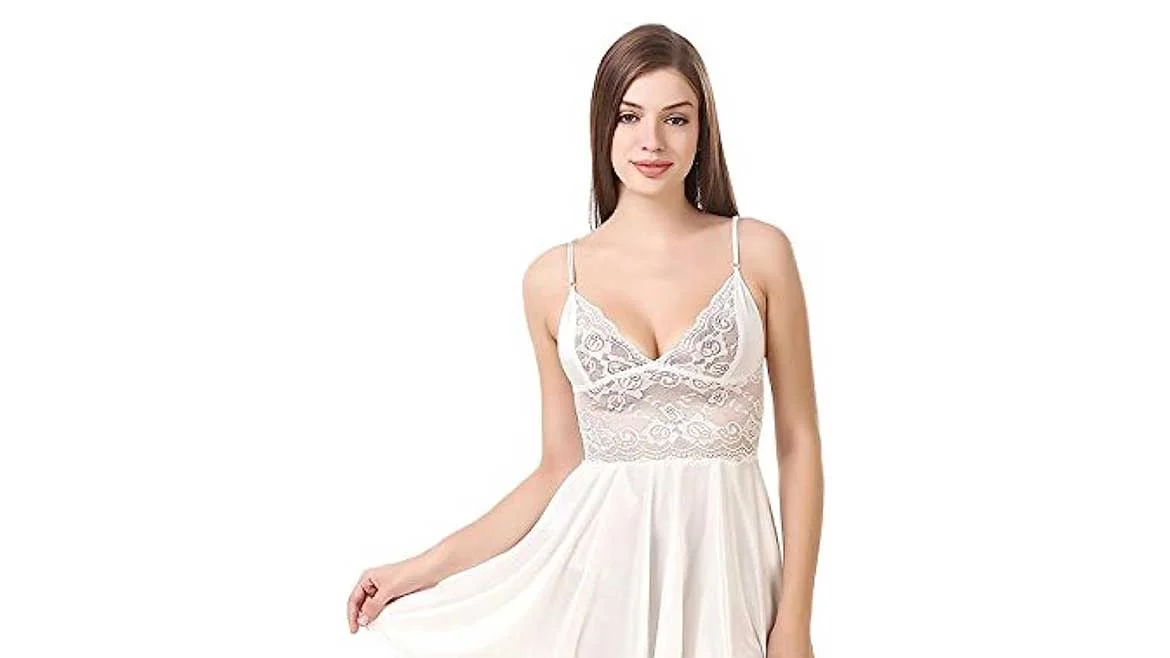 Get this exotic 7-piece bridal nightwear that includes a satin short dress, alluring short and long robe, long dress, boxer, and pyjama for a sensational appeal. The appealing side slit short dress is designed with gorgeous lace embroidery. You can also pair it with comfy satin pyjamas or boxers.
Where to Find: 

Nayomi

Product Type: 

Bridal, Robe Set, Pyjama

Colour: 

Ivory White

Price: 

AED 699
4. Babydoll Set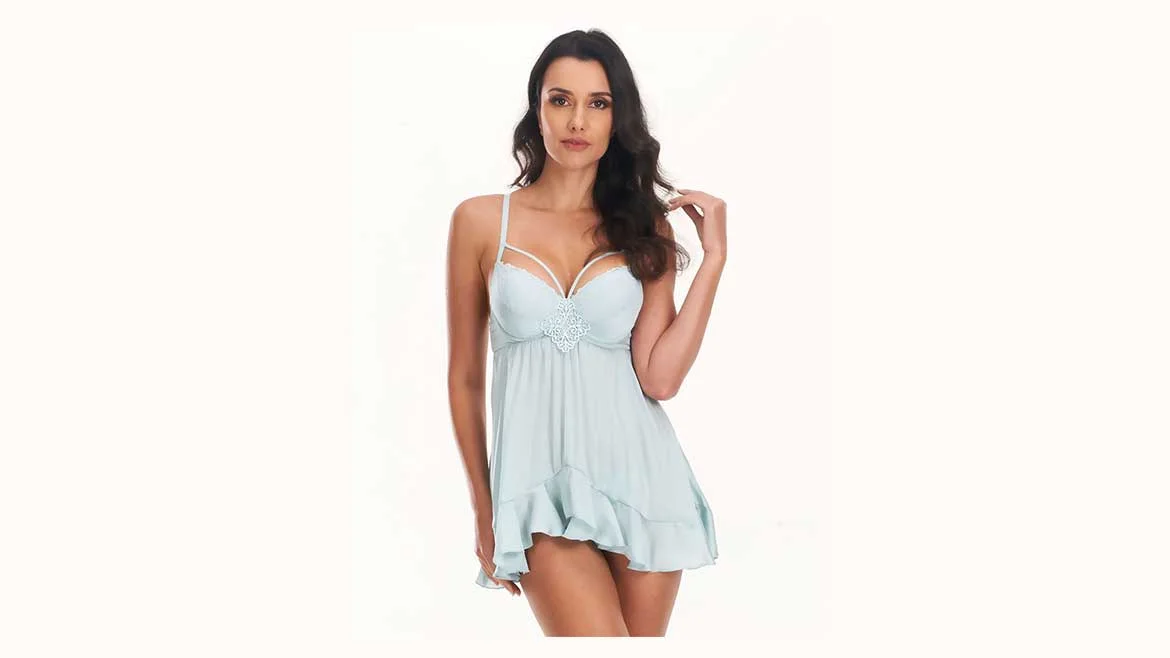 Create a tempting and flirtatious look with this appealing babydoll set. This short, flowy nightdress features lace or satin detailing and its playful design is perfect for adding a touch of romance to your honeymoon. Want to impress your partner during a romantic honeymoon in Dubai? Pick this sensational piece for a lasting impression.
Where to Find: 

Nayomi

Product Type: 

Nightwear

Colour: 

Mid-Blue

Price: 

AED 199
5. Black Glamour Lace Slip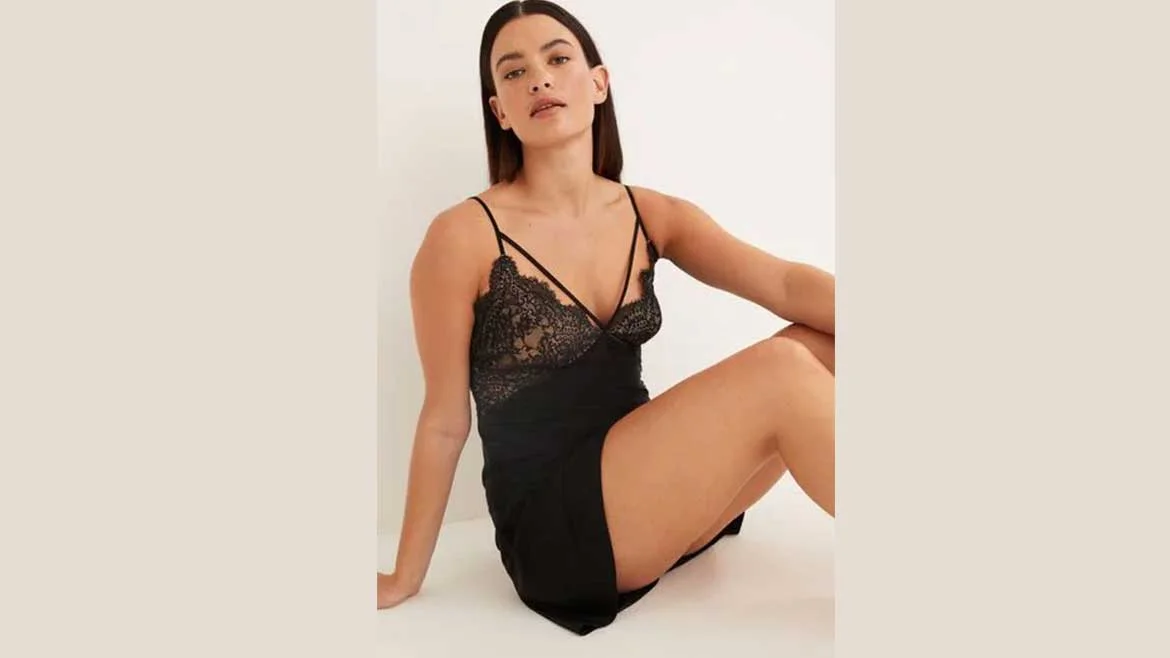 This gorgeous black dress is a top contender for a sensuous and glamorous nightwear option. The elegant lace detailing and sleek design exude sophistication and poise. Perfect for romantic evenings in Dubai, this night slip will make you feel both beautiful and confident.
Where to Find: 

Next

Product Type: 

Nightwear and Lounge

Colour: 

Black

Price: 

AED 104
6. Viscose Lace Nighties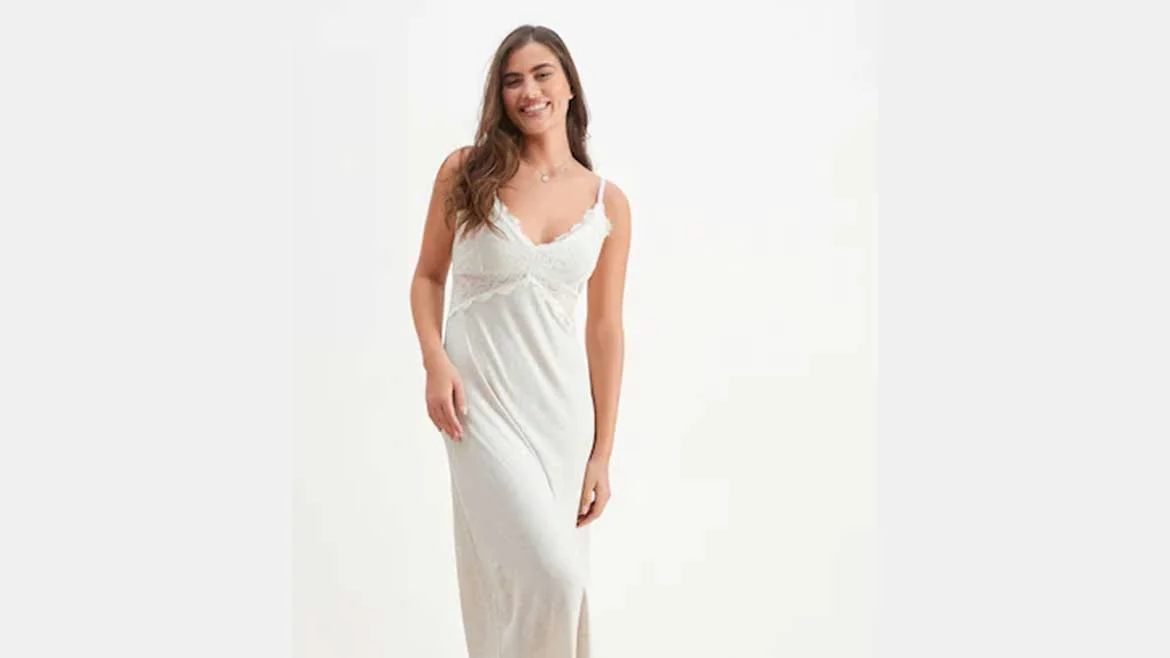 Comfort meets style with viscose lace nighties. These nighties are made from soft and breathable fabric, allowing you to relax and enjoy your honeymoon to the fullest. With delicate lace accents and a range of flattering designs, these nighties offer a perfect blend of comfort and elegance.
Where to Find: 

Next

Product Type: 

Nightdress

Colour: 

White

Price:

 AED 89
3 Best Romantic Night Suit Places in Dubai
If you have picked your favourite nightdress from the above list, it's time to know a few things about the stores you will get it from. So, here are some details  on some of the Dubai stores where you can find appealing night suits for a romantic honeymoon:
1. Second Skin
This place is a one-stop destination for traditional and modern nightwear, bridal gowns, loungewear, lingerie, maternity dresses, and gowns. If you are looking for a classy apparel store, this is an ideal destination. Formed in in 2001, the collection of this store is also available online to cater to fashion enthusiasts with sophisticated fashion finds.
Address:

 Al Bustan Centre and Residence Plot No:128-0 – Al Qusais – Dubai – United Arab Emirates

Opening Hours:

 10 am to 10 pm

Contact:

 +971 50 469 4008

Google Rating:

 4.9
2. Next
Apart from its store in Dubai Mall, this world-class fashion brand is also available online. From nightwear to lingerie and kids' wear to home décor, this brand serves it all. If you are looking for an appealing nightdress to impress your partner on a romantic honeymoon, Next is your place to go.
Address: 

The Dubai Mall – 1st Floor – Financial Centre Rd – next to Fashion Avenue – Dubai – United Arab Emirates

Opening Hours: 

Monday to Thursday 10 am – 11 pm; Friday to Sunday 10 am – 12 am

Contact: 

+971 4 419 0335

Google Rating: 

3.9
3. Nayomi
One of the leading nightwear and lingerie brands in the Middle East, Nayomi takes pride in catering to a huge clientele worldwide. Founded in 1992, this brand has launched multiple stores across Dubai. When you shop from Nayomi, you are assured of authentic quality and comfy styling.
Address: 

Sheikh Zayed Road Exit 6 Mall of the Emirates Dubai AE – Sheikh Zayed Rd – Dubai – United Arab Emirates

Opening Hours: 

10 am to 10 pm

Contact: 

+971 4 341 4377

Google Rating: 

3.2
Selecting your perfect romantic modern night suit for a honeymoon in Dubai can add an extra layer of romance and luxury to your special trip. Whether you opt for the elegance of the satin and lace nightdress robe set or the playfulness of the babydoll set, everything is available here. Find out your preferred store and prepare for a sensational romantic night with your partner that both of you will remember for a lifetime.