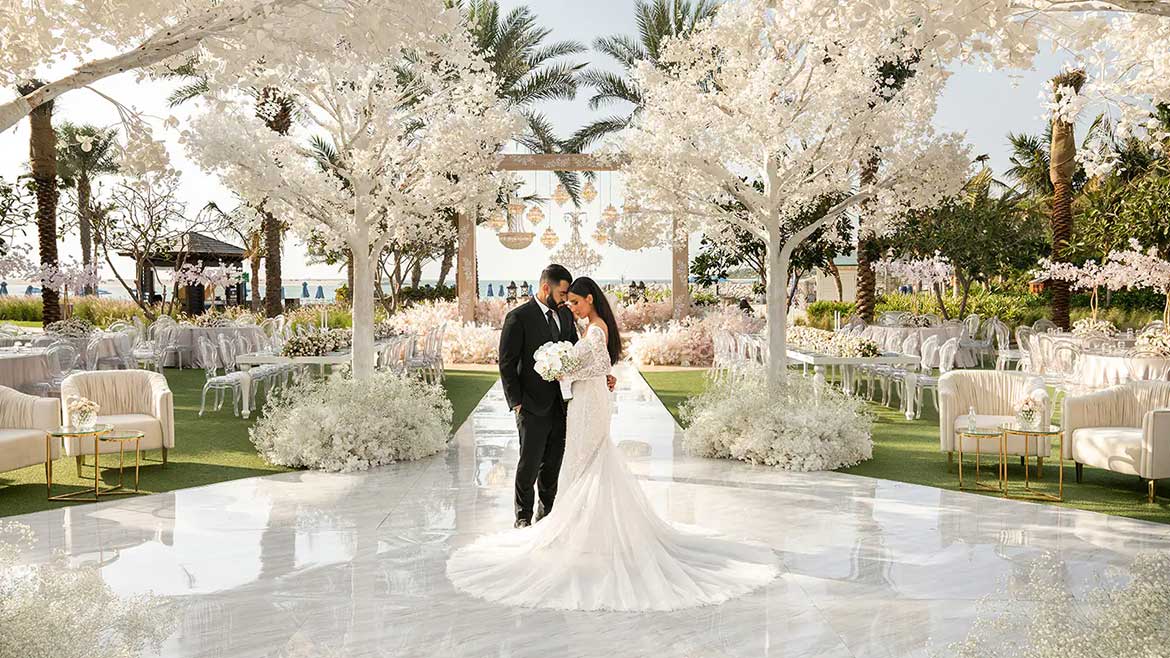 Plan Your Best Destination Wedding in Dubai
Wedding bells are on the way with wedding season, one of the happiest days in a couple's life. Bride & groom plan their wedding with their family members with joy & excitement to make it more memorable. Among different styles, destination weddings have become a new trend where couples choose an international location to organize their special day like beaches, luxurious resorts, and astonishing forts. Dubai has been on the top list for the perfect wedding destination to make your special day more exciting with the best wedding properties. 
Dubai Opera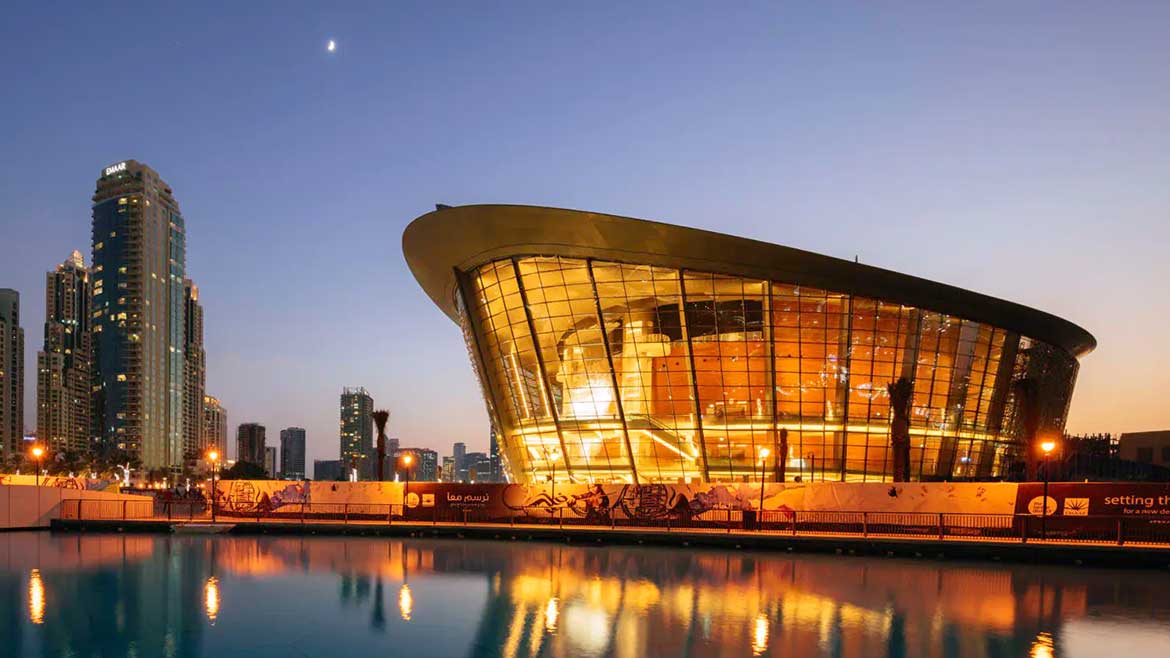 Dubai opera brings you a unique interior and standout property. However, it is a huge theater but can be transformed into a banquet to host weddings. The Dubai opera contains 1800 Square meters of flat floor space with a capacity of 1000 people gathering, perfect for destination weddings. Another remarkable fact about the place is the astonishing view of Burj Khalifa, which makes it more attractive, and the Dubai Fountain view enhances the beauty of Dubai Opera hall. As you must have guessed about the popularity level of the place, so if you are planning a wedding, try to book a year in advance or at least six months before. The cost can go up to approximately 250000 Dirhams, excluding catering & other costs.
Address: Sheikh Mohammed bin Rashid Blvd – Downtown Dubai – Dubai – United Arab Emirates
Phone: +971 4 440 8888
St. Regis Al Habtoor Polo Club Resort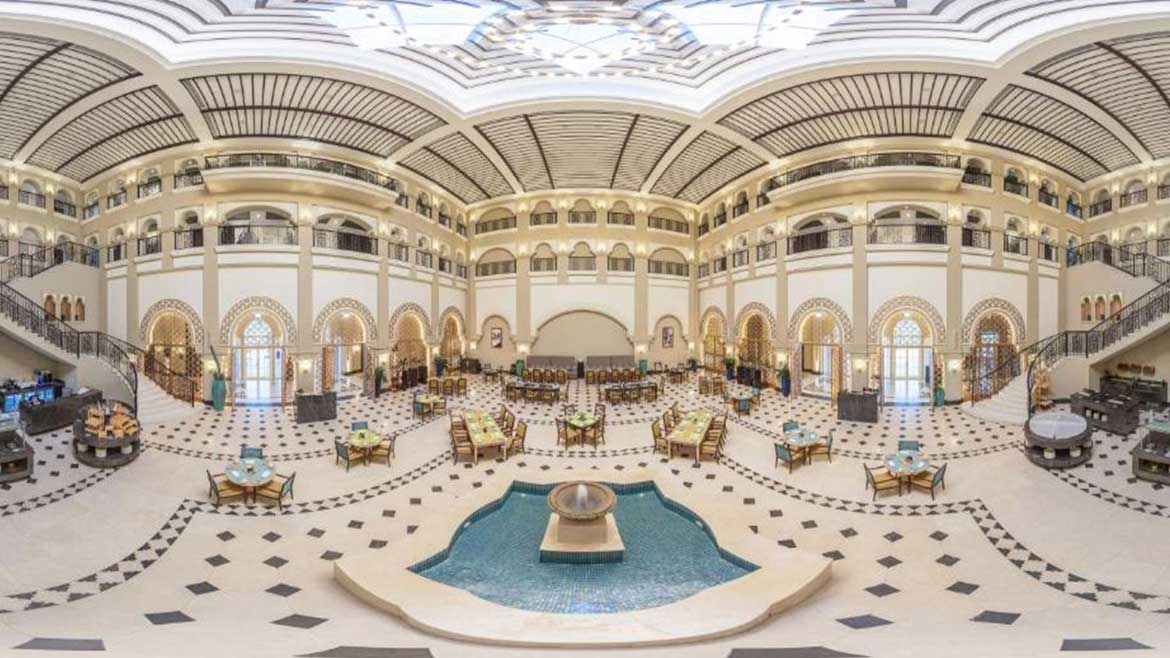 Take out your phone or laptop and watch the beautiful glimpse of St. Regis Al Habtoor Polo Club Resort. It is spread over 800 square meters with a spacious banquet, designed with Andalusian elements that will hold your eye for seconds. A high-profile management team maintains indoor and outdoor venues that can convert your dream wedding into a real one. YOu can choose a range of themes based on your choice & preferences. Also, the resort has the capacity to organize functions for 5000 people with all complimentary wedding services along with an option of customization. 
Address: 611 Emirates Rd – Wadi Al Safa 5 – Dubai – United Arab Emirates
Phone: +971 4 435 4444
Armani/Pavilion at The Armani Hotel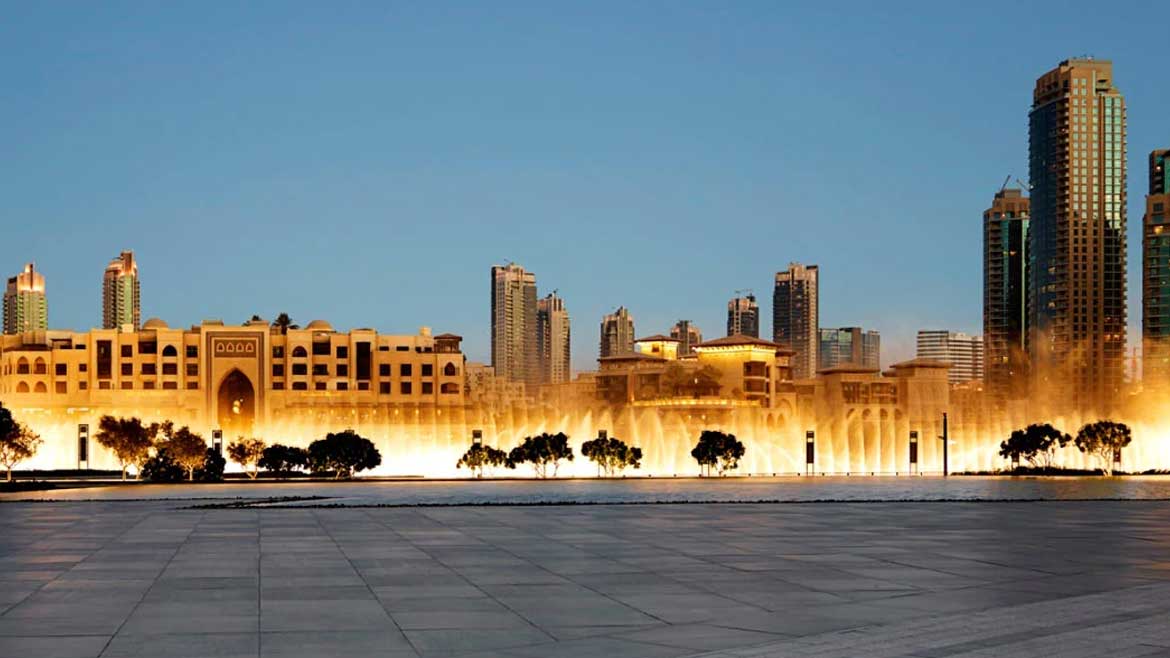 Many of you must already know about the famous hotel chain – Armani. One of the best luxury hotels with lush gardens shares great vibes to plan a destination wedding. Armani hotel is placed in the tallest building in the world – Burj Khalifa and faces the Dubai fountain glimpses during the wedding function. The Armani Pavilion has 600 people capacity, and visitors can plan an after-party at Armani Privé. Here, you spend about 500 Dirhams per person with luxurious personalized hospitality that brings the best experiences.
Address: Burj Khalifa – Sheikh Mohammed bin Rashid Blvd – Downtown Dubai – Dubai – United Arab Emirates
Phone: +971 4 888 3888
JA Jebel Ali Beach Hotel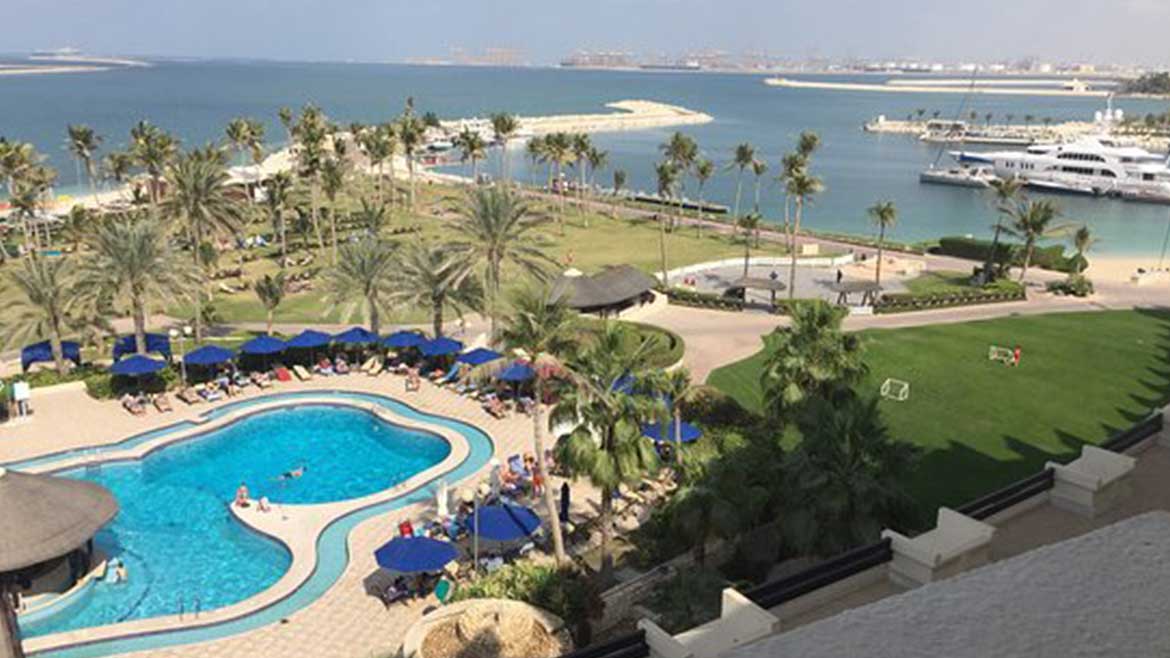 Here you can choose indoor & outdoor venues for your wedding functions. People create a vibrant theme that feels like a fairytale wedding. They provide experienced wedding planners who can assist you in planning unique beach resort weddings. The couple enjoys sharing their ritual in the middle of the beach & tropical garden under a lavish indoor. It is perfect for elegant yet glamorous looks for your most special day. The cost for your wedding here starts at approximately 50000 Dirhams (excluding services).
Address: Exit No:13, Jebel Ali, Dubai, UAE
Phone: +971 4 814 5555
Lapita Hotel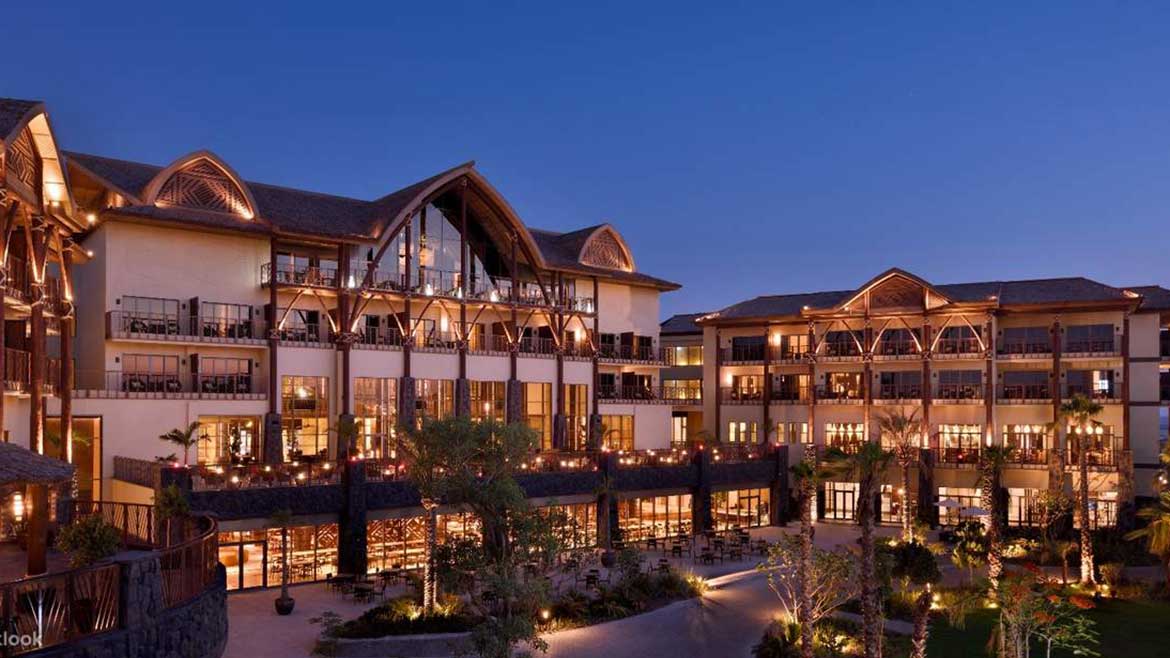 The specialty of Lapita Hotel is a Polynesian theme, making it a unique choice for a destination wedding. It is located in the Dubai Parks and Resorts. The hotel's design gets inspiration from Polynesian tropical landscapes, flowers, dining options, and lagoon-style pools. This hotel is a part of Autograph Collection Hotels, Marriott's collection of unique and independent properties. Here you will get a capacity of 1000 guests with 500 rooms for a lavish wedding. 
Address: Dubai Parks & Resorts – Sheikh Zayed Road – Dubai – United Arab Emirates
Phone: +971 4 810 9999
Park Hyatt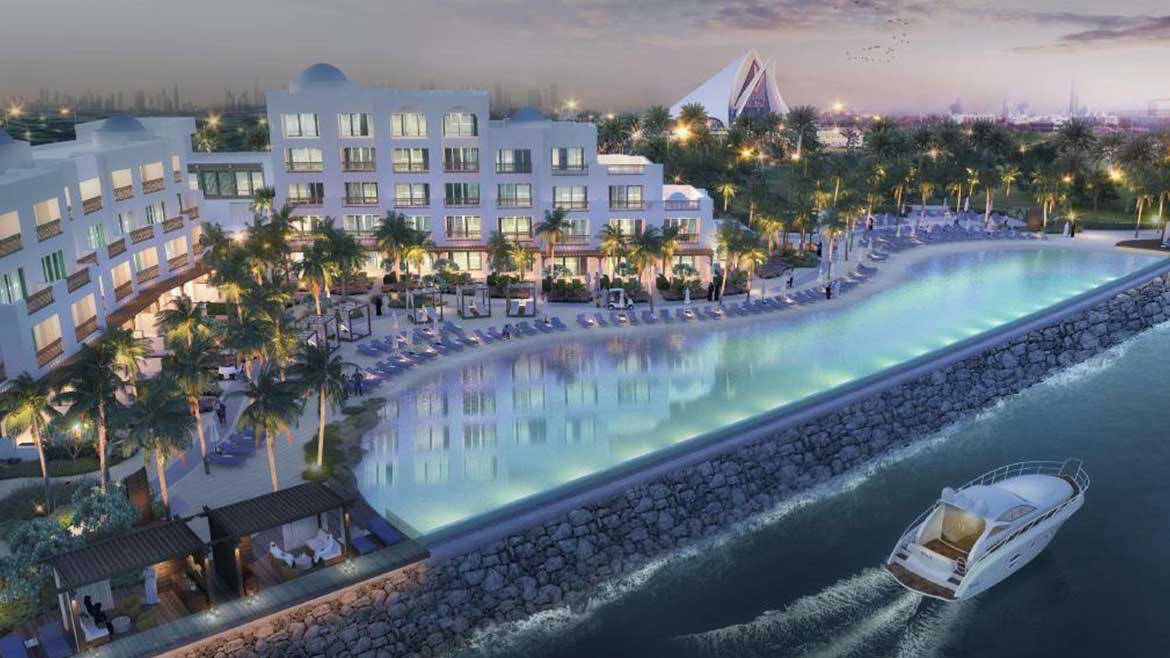 Another dream place to host your wedding in Dubai is Park Hyatt. More than a hundred guests can gather to enjoy the biggest occasion with family. It is an ideal venue that takes inspiration from Moorish palaces, landscaped gardens, and flower-draped courtyards – perfect for intimate weddings. However, Creek Ballroom can be booked for large-scale celebrations. At Park Hyatt, unique wedding packages provide every service, flowery decorations, and entertainment element.
Address: Dubai Creek Resort – Park Hyatt Dubai – Dubai Creek Club St – Port Saeed – Dubai – United Arab Emirates
Phone: +971 4 602 1234
Palazzo Versace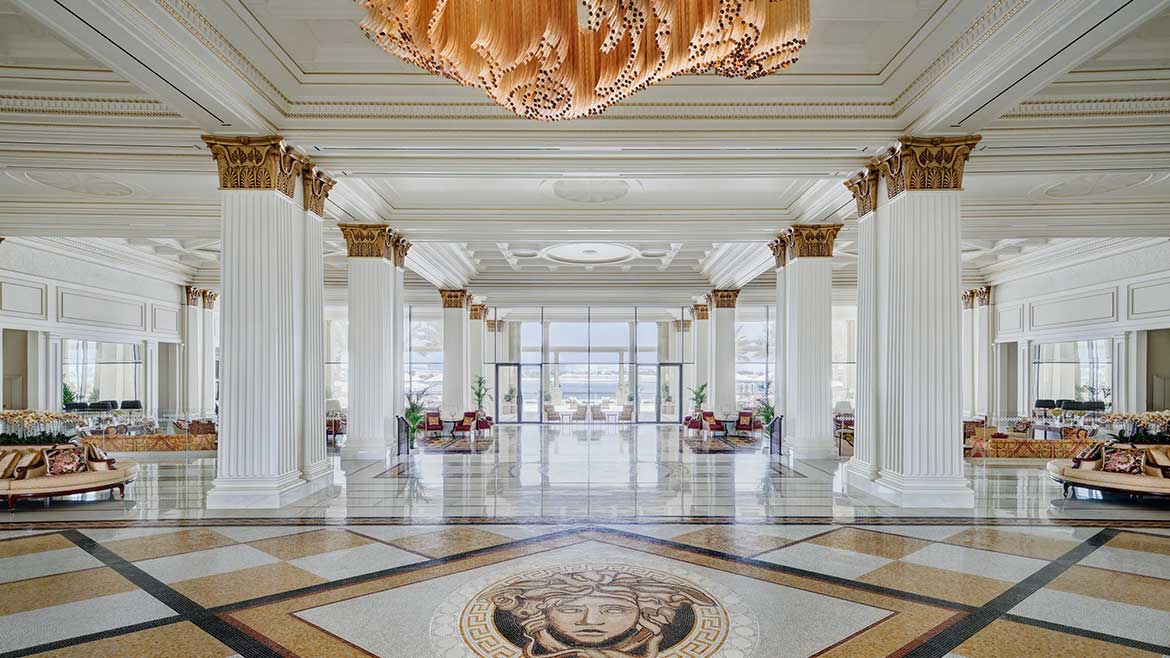 Palazzo Versace Dubai brings world-class amenities to make your wedding day. The place brings unobstructed views in the Dubai creek setting and features Versace's Italian heritage with a mixture of local Arabian culture. YOu can choose indoor and outdoor wedding styles with various designs and custom decorations. So, pick your wedding package and get ready to witness the glamorous wedding. 
Address: Al Jaddaf – Jaddaf Waterfront – Dubai – United Arab Emirates
Phone: +971 4 556 8888
Final Words!
Dubai – the city of gold can make your wedding experience unforgettable with the best venues. It has some luxurious places to celebrate your special day in suitable wedding properties. Dubai Local provides more detailed information about wedding property rentals to assist you in your search.