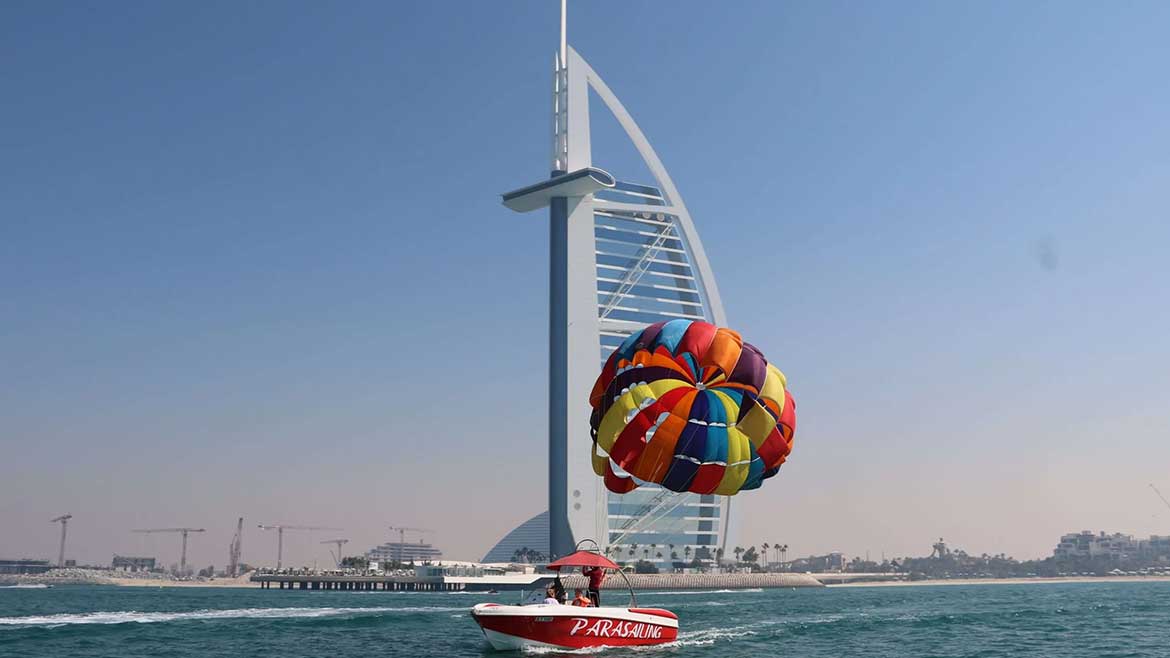 Paragliding in Dubai: Soaring Above the City's Landmarks
Paragliding is one of the most exciting and fascinating activities on the list of adventurous activities. This activity has the potential to leave lasting memories of your trip. You can quickly reach Dubai's cutest locations by paragliding there and talking to the air like a falcon. 
With this exercise, you can go beyond the scope of your imagination and have a more productive and energizing holiday. In the midst of Earth and Sky, it appears to be both majestic and adorable. Paragliding in Dubai is a great way to discover the city's many mysterious spots. We will discuss the necessary details and instructions regarding the Dubai paragliding in this post.
Guidelines for Paragliding in Dubai
You must carefully read the following written instructions if you want to improve your paragliding experience in Dubai:
Sky Safari Emirates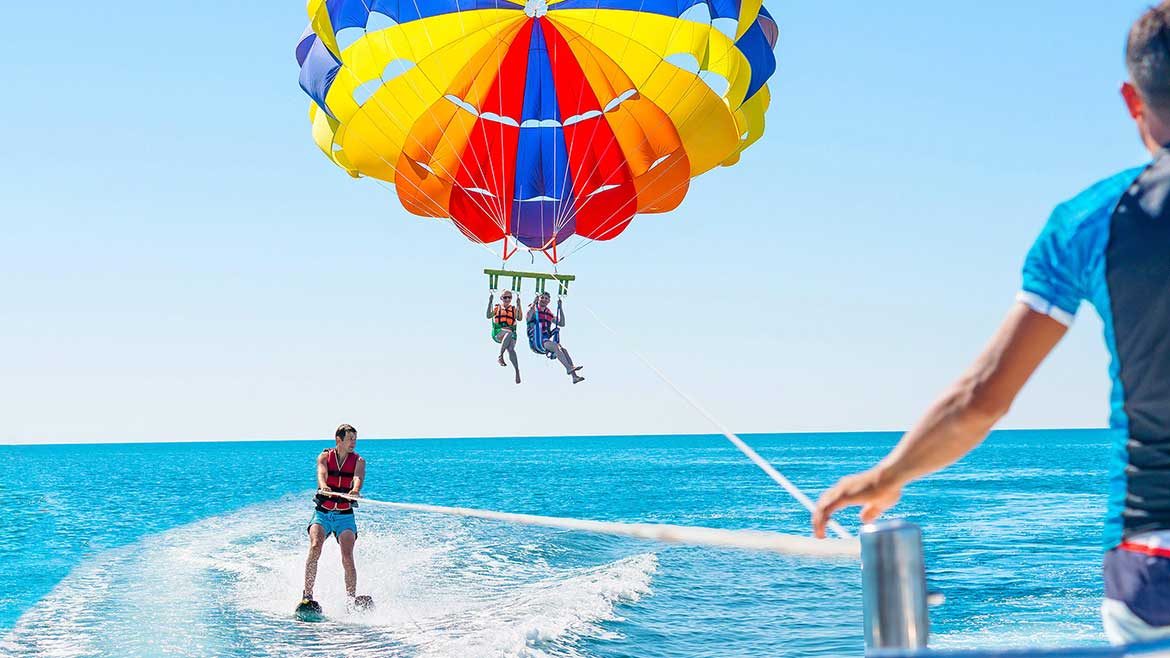 The ideal place to indulge in paragliding in Dubai is the Sky Safari Emirates, which will allow you to enjoy the activity to the fullest. Before the onset of activity, the experts provide all the safety instructions to the people. 
You can also record your entire trip with a camera and share your exciting adventure with your loved ones, friends, and companions.
Tandem paragliding is a fantastic option if you're seeking an experience that will stay with you forever. You won't soon forget what it's like to soar through the air like a bird with nothing but the wind as your engine.
Tandem Paragliding in Dubai
Paragliding is the act of flying while using a wide, lightweight glider that is propelled with the feet. Tandem paragliding is a fantastic option that gives you lifetime memories. You won't soon forget this activity.
Basic tandem paragliding in Dubai is a divine blast of adrenaline. You don't need any prior experience, your pilot will handle all the difficult tasks. All you need to do is sprint during takeoff, then sit back, unwind, and take in the scenery. Don't forget to smile at the camera as well. A paraglider is a foot-launched, free-flying craft.
A tandem paraglider is one that is made primarily to carry two persons. The expert pilot is in front of the passenger, who is secured in a harness. You won't be skydiving while paragliding, don't combine the two activities.
Paragliding Reservation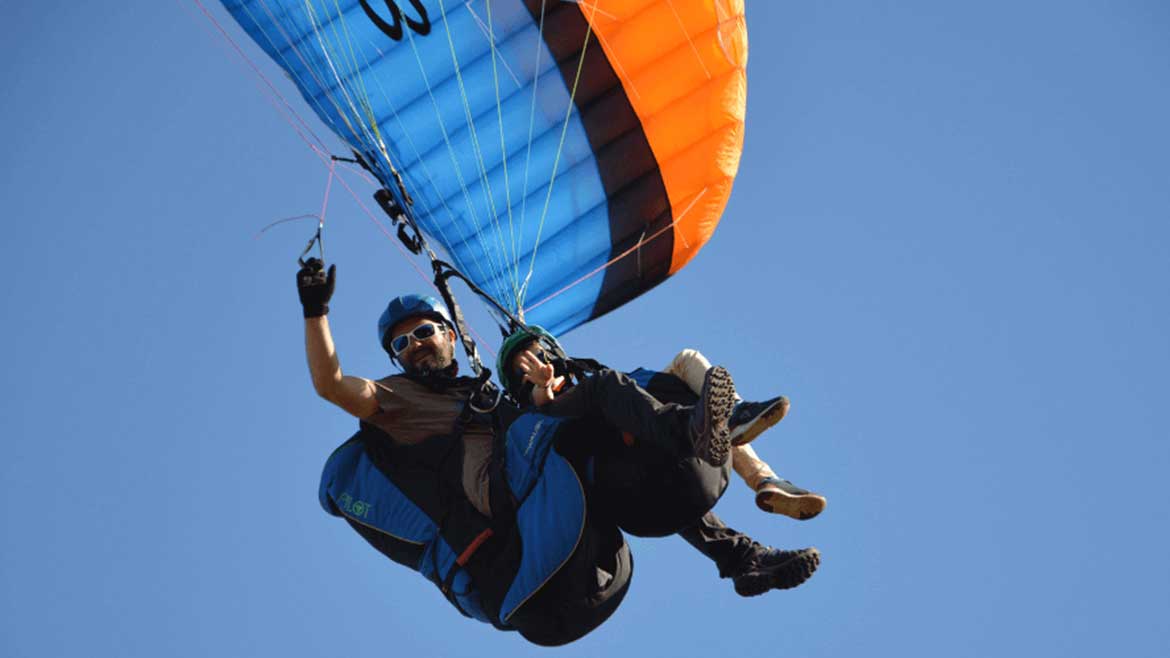 Booking a paragliding flight is a simple task today, you can do it from anywhere, at any time. You may easily reserve your tickets for this exciting activity online in the digital age. However, since you don't know the legitimacy of the service provider, this could ruin your experience. 
The price of a paragliding ticket varies depending on the ride's length and the rider's age. You can get a detailed video of your entire encounter if you pay additional fees to record your entire experience.
Paragliding in Dubai- Key Guidelines to Know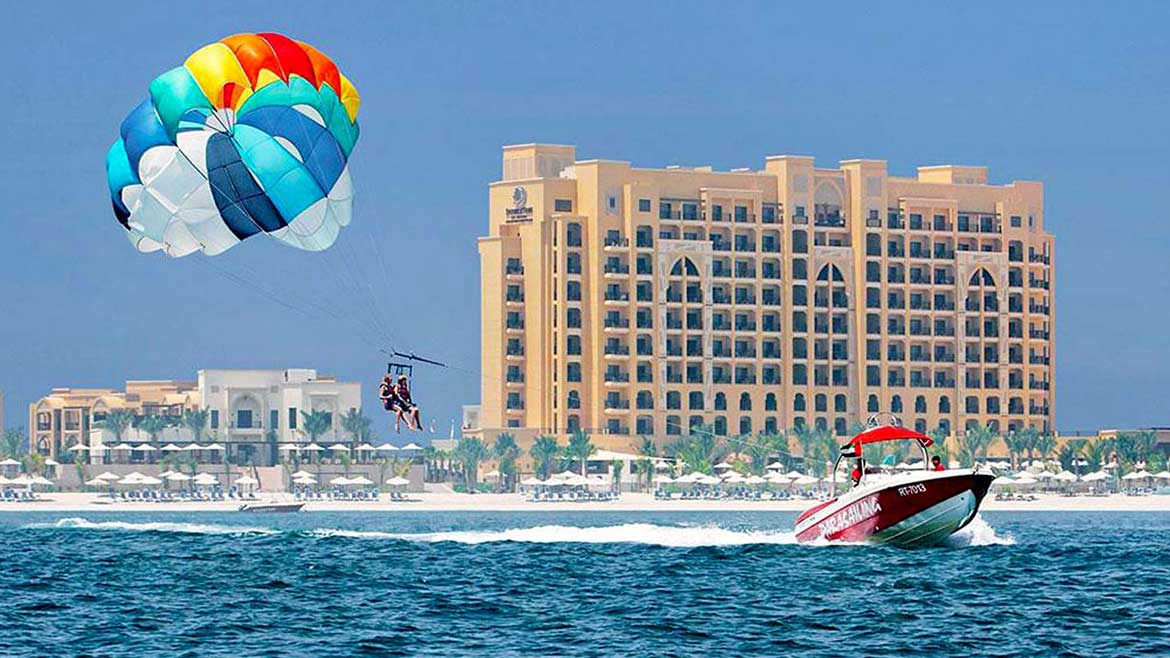 You must reserve a slot for Dubai Paragliding if you want to participate in this adventurous activity and enjoy the close-up and exciting perspective of the entire area. You must maintain your physical and mental strength and activity level because this sport can be physically and mentally taxing. 
Below is a comprehensive list of information on paragliding. When making a paragliding reservation, read all the important directions
.  
You can book your tickets for paragliding in Dubai using any booking service site. 

You are not allowed to participate in this activity alone if you are younger than 12 years old. To fully enjoy this opportunity, you must travel with your guardians. You may bring a letter of authorization from your parents, but they must be present where the activity will take place.

The rider must be able to swim in order to participate in this activity because it may be feasible to dive into the ocean after landing.

Bring your ID proof and confirmation tickets.

In order to feel comfortable throughout the entire activity, you must wear tight clothing, such as tight jeans and shirts. Your trainers can provide you with sound advice regarding appropriate attire for this exercise.

Paragliding is not recommended for anyone with heart or respiratory problems.
Wrapping Up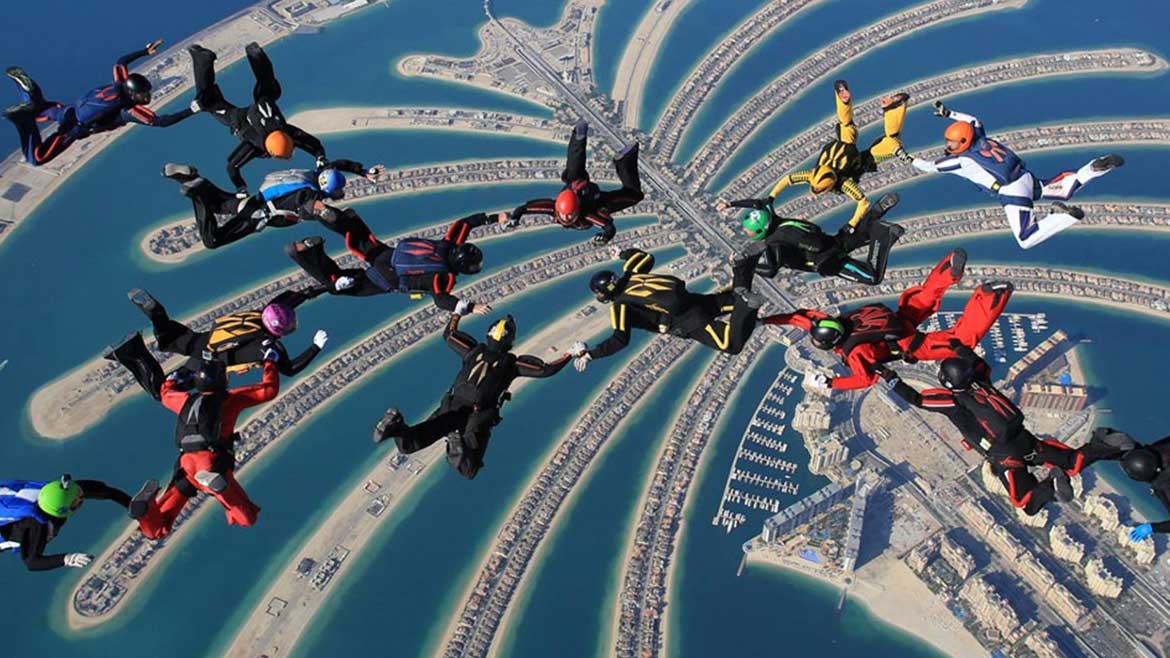 Paragliding in Dubai is a unique experience. Fly in the air and view the city's landmarks through a bird's eye. This activity provides you wondrous adventure.
Hope you like the post, share your paragliding experience in the comments when you visit Dubai and try this activity.
.