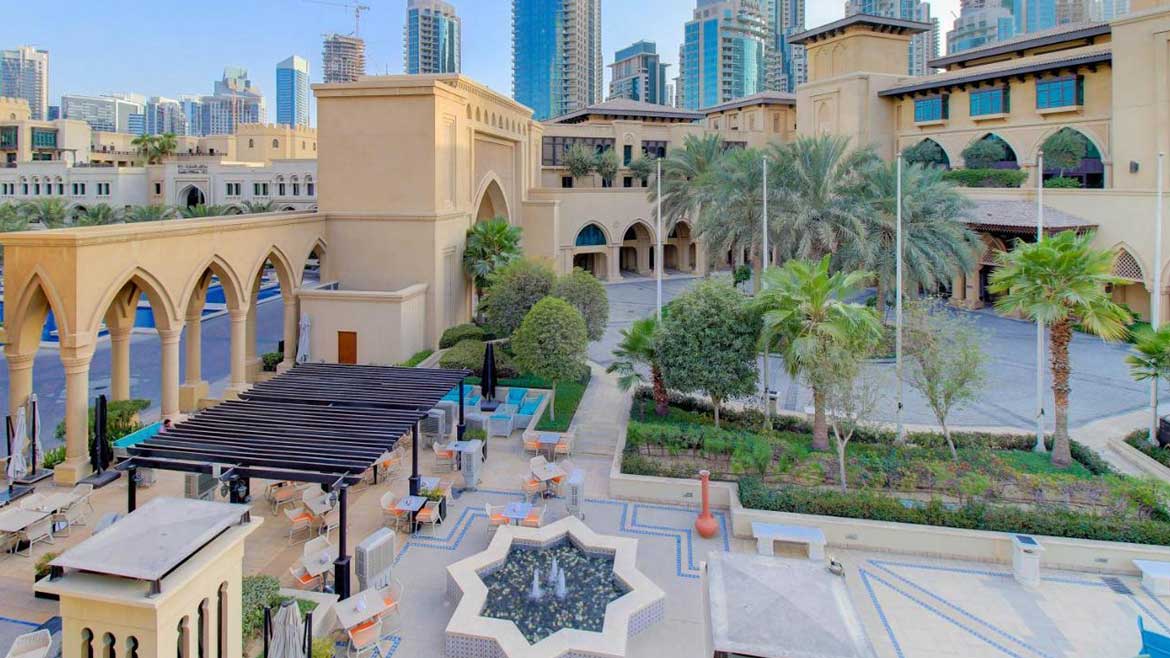 Luxury Living: Exploring Dubai's Iconic Residential Accommodations
Dubai, the epitome of opulence and grandeur, has established itself as a global hub for luxury living. With its stunning architecture, world-class amenities, and unparalleled extravagance, the city offers a plethora of iconic residential accommodations that redefine the concept of luxury. In this blog, we will take a closer look at some of Dubai's most exclusive and extraordinary residential properties, each offering a unique living experience.
Burj Khalifa Residences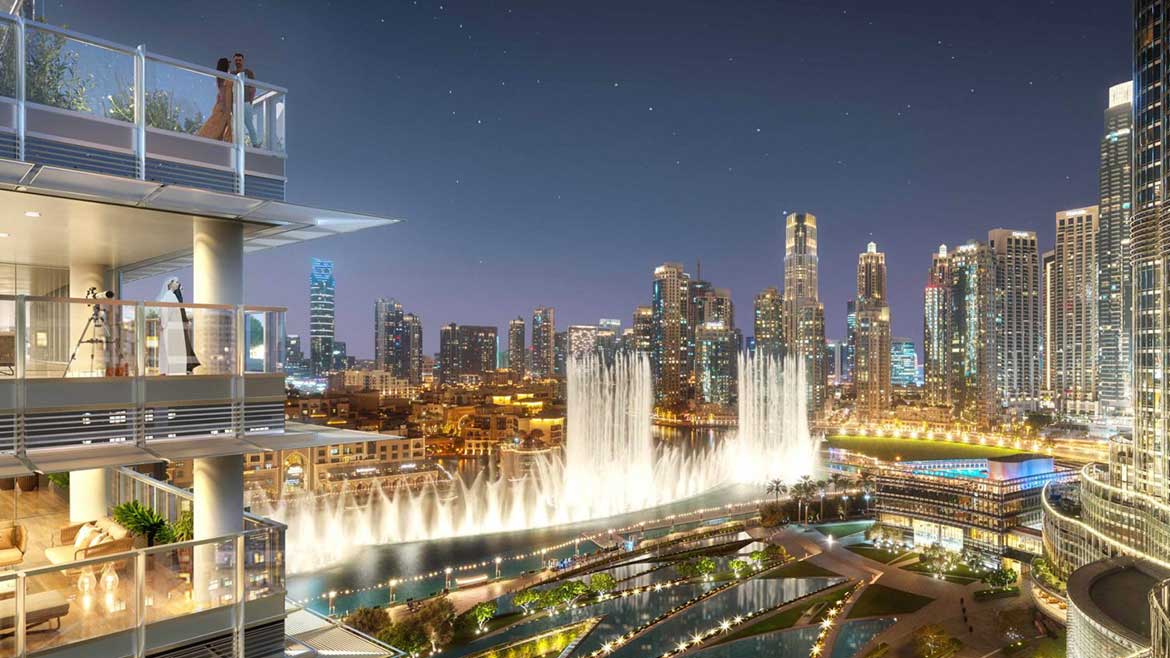 Standing tall at a height of 828 meters, the Burj Khalifa is the tallest building in the world, and its residential accommodations are equally impressive. The residences in this architectural marvel offer breathtaking views of the city, coupled with exceptional amenities and services. The epitome of luxury living, the Burj Khalifa residences feature spacious layouts, state-of-the-art appliances, and access to exclusive facilities such as swimming pools, fitness centers, and private lounges.
Palm Jumeirah Villas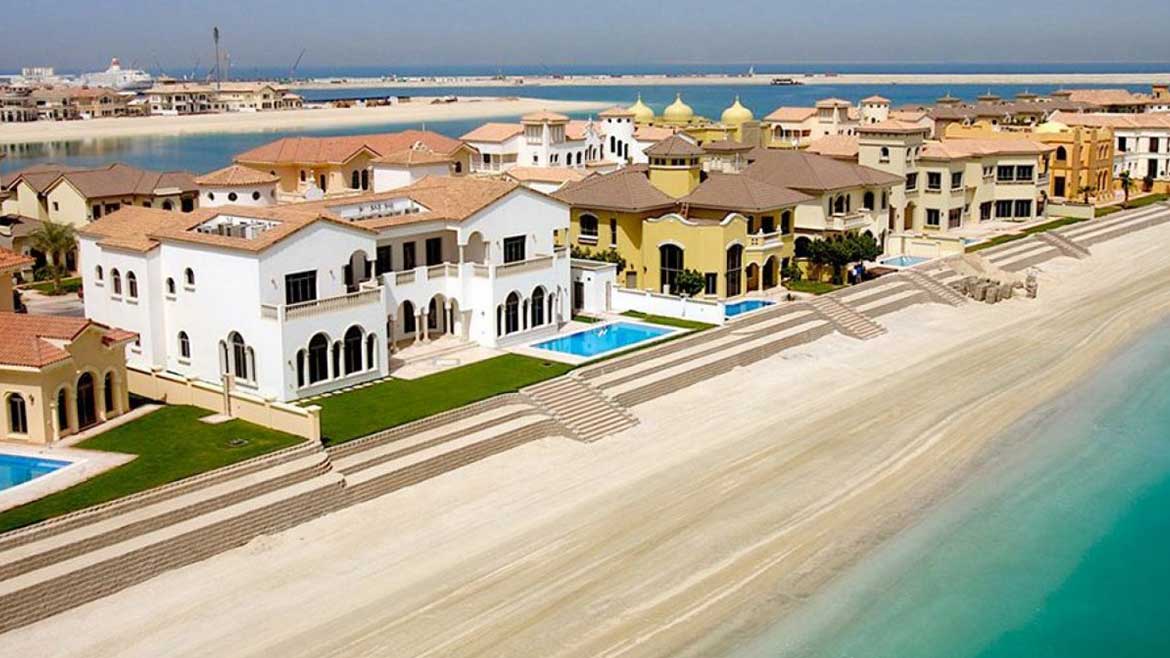 Located on the iconic Palm Jumeirah, a man-made island shaped like a palm tree, the villas here epitomize beachfront luxury. These lavish residential accommodations boast private pools, expansive gardens, and direct access to the pristine sandy beaches of the Arabian Gulf. Designed with utmost attention to detail, Palm Jumeirah Villas offer an unparalleled living experience, combining tranquility, privacy, and world-class amenities.
Emirates Hills Mansions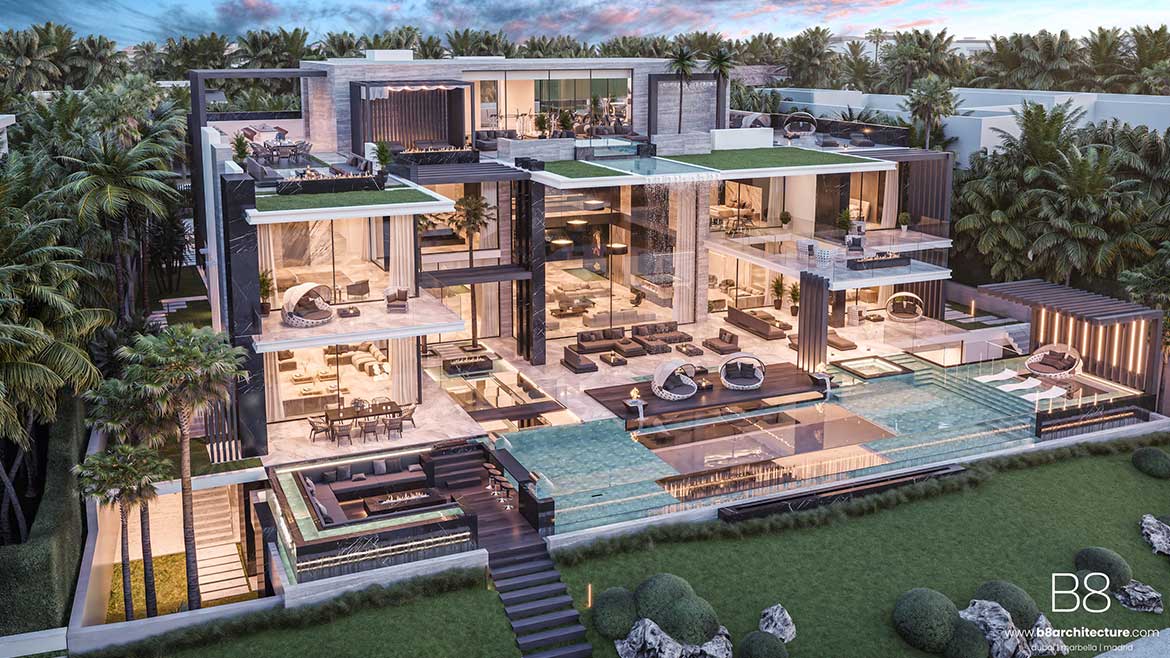 Nestled within the exclusive gated community of Emirates Hills, these mansions redefine luxury living with their sprawling layouts and meticulously landscaped gardens. Each of the accommodations boasts its own unique architectural style, with features such as private cinemas, spa facilities, and panoramic views of the surrounding golf course. The residences in Emirates Hills provide a serene and secure environment, perfect for those seeking privacy and tranquility.
Downtown Dubai Apartments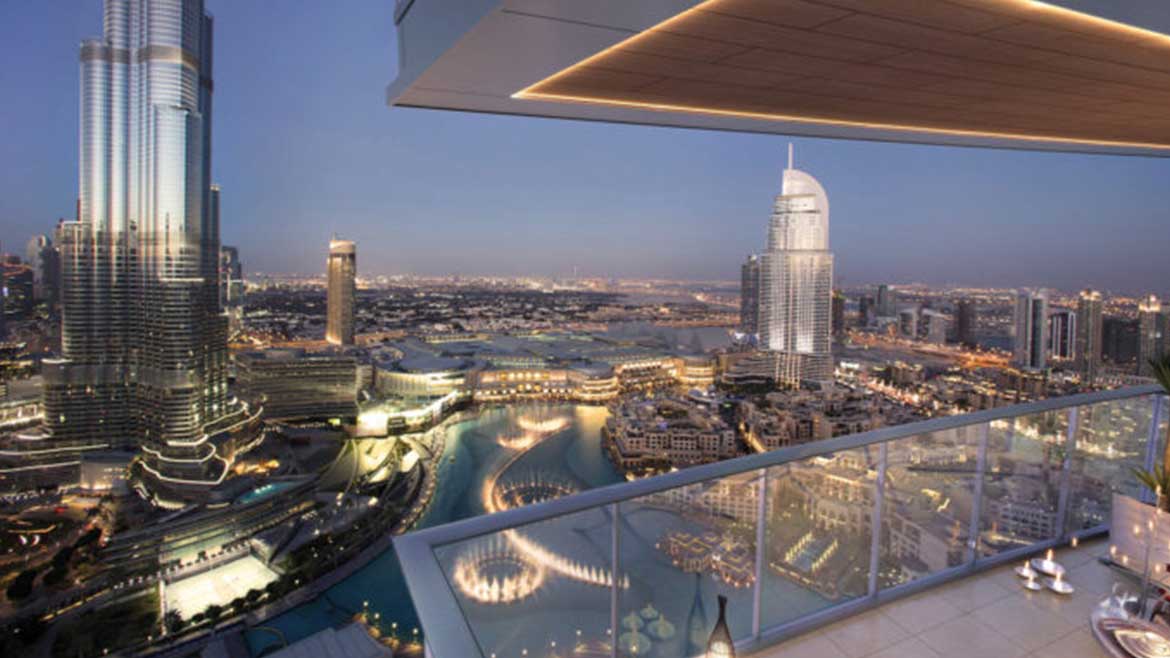 Situated in the heart of the city, Downtown Dubai is a vibrant neighborhood known for its iconic landmarks such as the Burj Khalifa and the Dubai Mall. The residential apartments here offer a cosmopolitan lifestyle, with world-class dining, shopping, and entertainment options right at your doorstep. These elegantly designed apartments provide stunning views of the city skyline and offer a range of amenities, including concierge services, gyms, and swimming pools.
Jumeirah Beach Residences (JBR)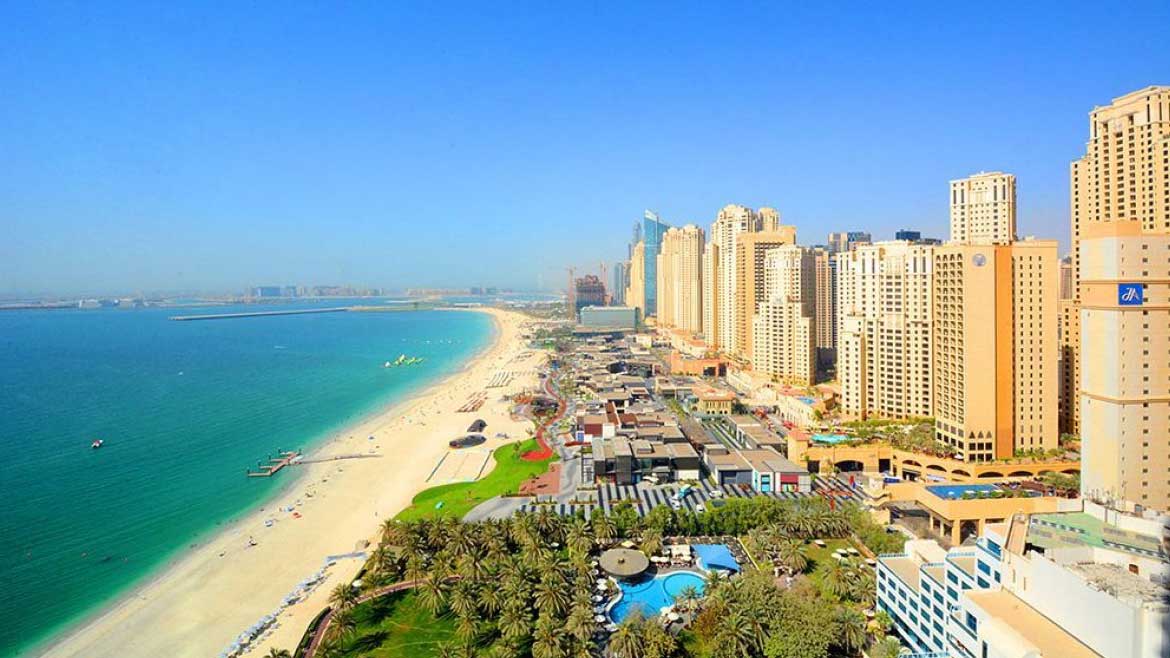 JBR is a luxurious waterfront community that features a collection of high-end apartments and penthouses. Located along the picturesque Dubai Marina, JBR offers a vibrant lifestyle with its bustling promenade lined with trendy cafes, restaurants, and boutiques. The residences here provide panoramic views of the sea, direct beach access, and a host of recreational facilities, making it an ideal choice for those who enjoy a dynamic coastal living experience.
The World Islands Villas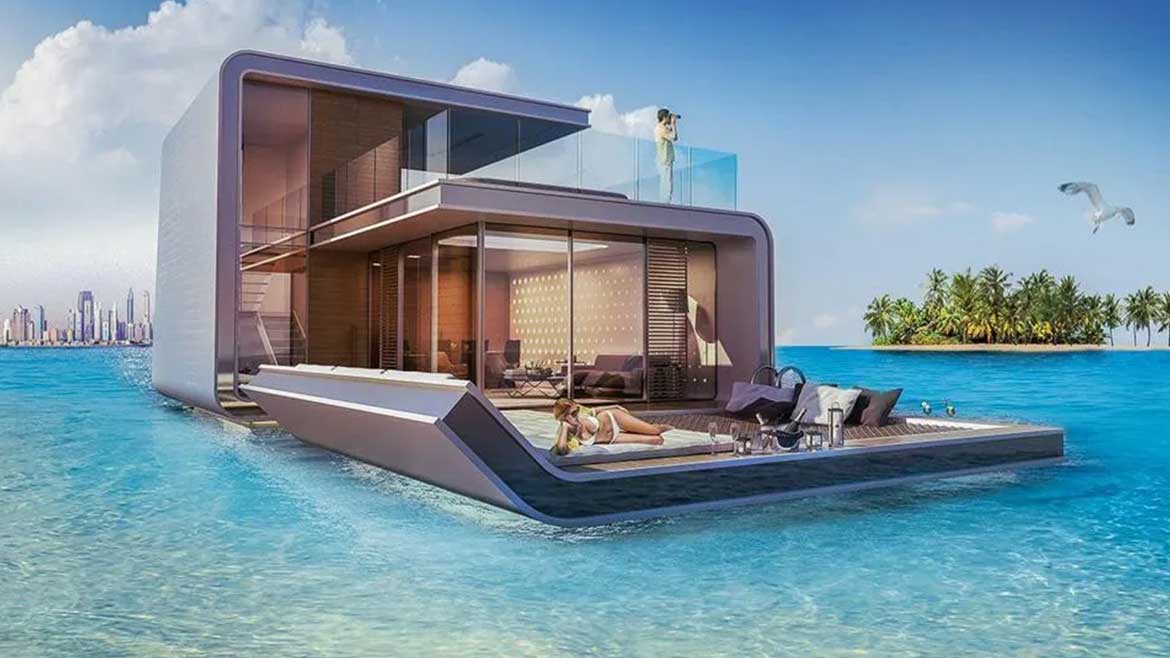 Imagine living on a private island, surrounded by turquoise waters and breathtaking views. The World Islands, an archipelago of man-made islands shaped like a map of the world, offers precisely that. The exclusive villas on these islands provide an oasis of tranquility, away from the bustling city. With their lavish interiors, infinity pools, and access to private beaches, these villas offer a truly exclusive and secluded living experience.
Dubai Marina Penthouses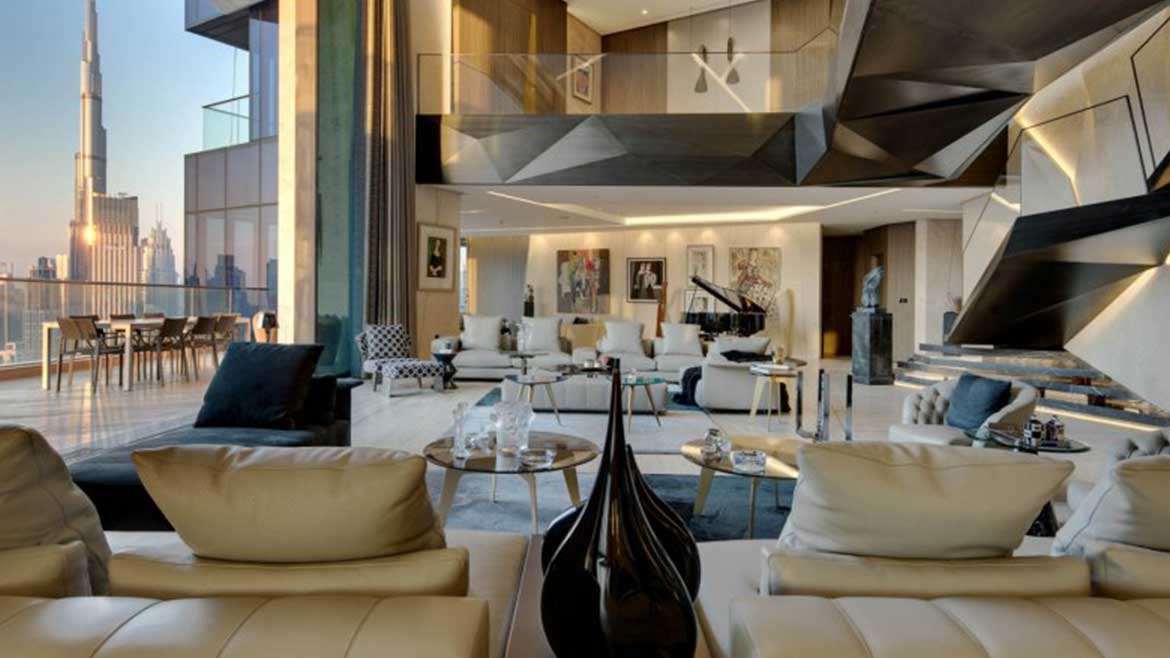 Dubai Marina is a waterfront community known for its stunning skyline, luxurious yachts, and world-class dining options. The penthouses in Dubai Marina offer the pinnacle of luxury living with spacious layouts, private terraces, and uninterrupted views of the marina and the Arabian Gulf. These exclusive residences are designed to perfection, featuring high-end finishes, designer fittings, and smart home automation systems. Living in a Dubai Marina penthouse provides residents with a glamorous lifestyle surrounded by a vibrant social scene.
Final Note!
Dubai's iconic residential accommodations redefine luxury living, offering a blend of architectural brilliance, world-class amenities, and breathtaking views. Whether it's the towering elegance of the Burj Khalifa, the beachfront opulence of Palm Jumeirah, or the serene exclusivity of Emirates Hills, each accommodation offers a unique and exceptional lifestyle. Dubai continues to set new benchmarks in luxury, providing residents with an unparalleled living experience that is truly second to none. So, if you are looking for a place where dreams meet reality, Dubai's luxury accommodations are waiting to welcome you into a world of grandeur and sophistication.