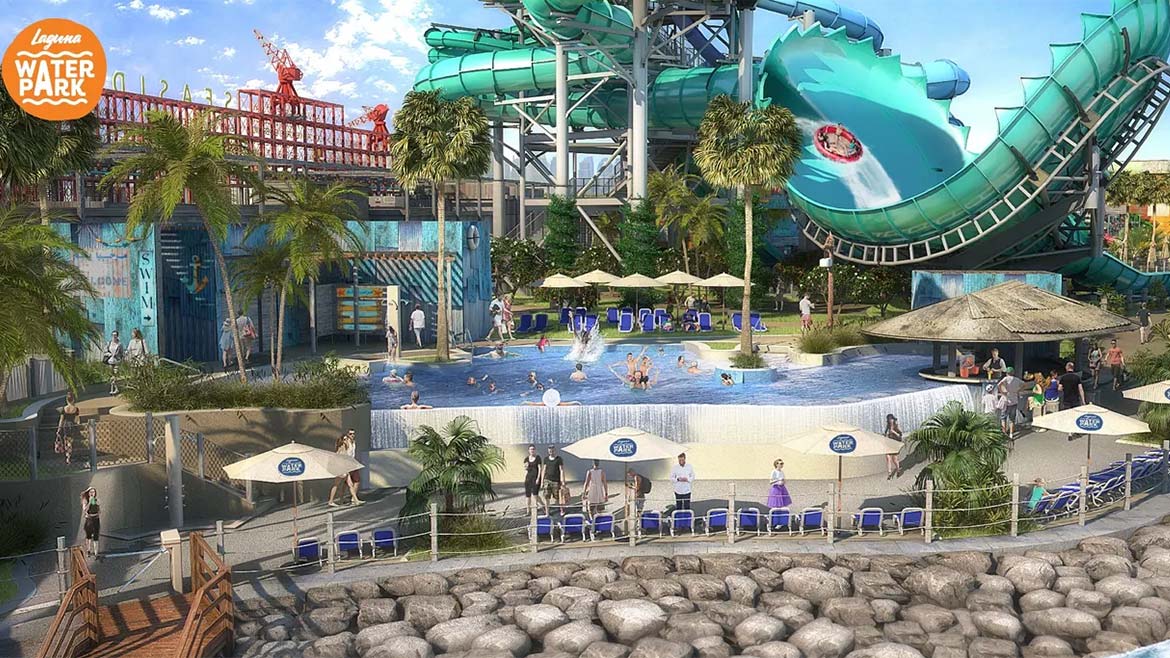 Laguna Waterpark: Enjoy Oodles of the Theme Park
There is no doubt that Dubai is one of the world's most elite destinations, and that too for good reason. The entire city has been built on the concept of a playground where visitors are offered everything from beach parks to non-stop shopping possibilities. There is never a shortage of things to do or places to visit in Dubai, whether you prefer thrilling excursions or quiet, contemplative evenings.
If you are an adventure seeker and enjoy exploring thrill, Dubai is the place for you. Dubai has extreme humidity and extreme heat.You can escape the heat at Laguna Water Park Dubai, one of largest and most popular parks. This is the perfect place for a summer's day filled with rides and activities for the whole family.
Dubai Laguna Waterpark: A Must-See
To beat the Dubai summer heat, Laguna Waterpark is the perfect destination. This exciting waterpark can be found easily at beachfront of  Jumeirah, and within La Mer, making it a one-stop destination. Laguna Waterpark invites you to take an adventure on its 180-degree Wave Rider. Spending a day here will have you surfing massive waves and preparing for a wipeout.
You can enjoy unlimited access to all Laguna Waterpark rides and attractions once you've purchased your Laguna Waterpark tickets. At this waterpark, there is a variety of rides that can bring you an exciting experience regardless of age or thrill level. The Laguna Waterpark is renowned for its perfectly balanced blend of top-quality recreational facilities and fun dining options that delight both tourists and locals alike. It is more than just ordinary waterpark. Laguna Waterpark offers a variety of rides, restaurants, and other attractions to please all tastes! 
Best Time to Visit Laguna Waterpark Dubai
It is best to visit Laguna Waterpark during the summer months when it is hot outside and you can enjoy the park's rides to the fullest. Although, Dubai is never too cold, you can come at any time of the year and have a good time without worrying about being cold.
Laguna Waterpark's Rides
At Laguna Waterpark Dubai, you can choose the type of fun and adventure that you want by choosing from a variety of activities divided into different zones.
Many waterparks in Dubai cater primarily to adrenaline junkies. However, the Laguna Waterpark in Dubai offers four amazing slides in its Relax Zone. These slides include the Lazy River, swimming pool, beach, and cabanas. The Lazy River provides a relaxing oasis for swimming in tubes, but be careful of bumps on the rocks below that could give you a burst!
While you relax in the Infinity-Edge Pool, which is 45 meters (150 feet) long, you are free to enjoy the view for as long as you want. You can feel pampered physically while sunbathing on a luxury four-star lounger under direct sunlight with sand sloping down into the pool to mimic a beach with waves splashing against your feet. 
While surfing is one of the most popular activities on land, WaveOz is the most exciting attraction at Laguna Waterpark's Surf Zone. A 180-degree surf simulator that allows visitors to ride from side to side makes this waterpark the third most popular in the UAE. It is undoubtedly one of the most entertaining attractions for tourists of all skill levels.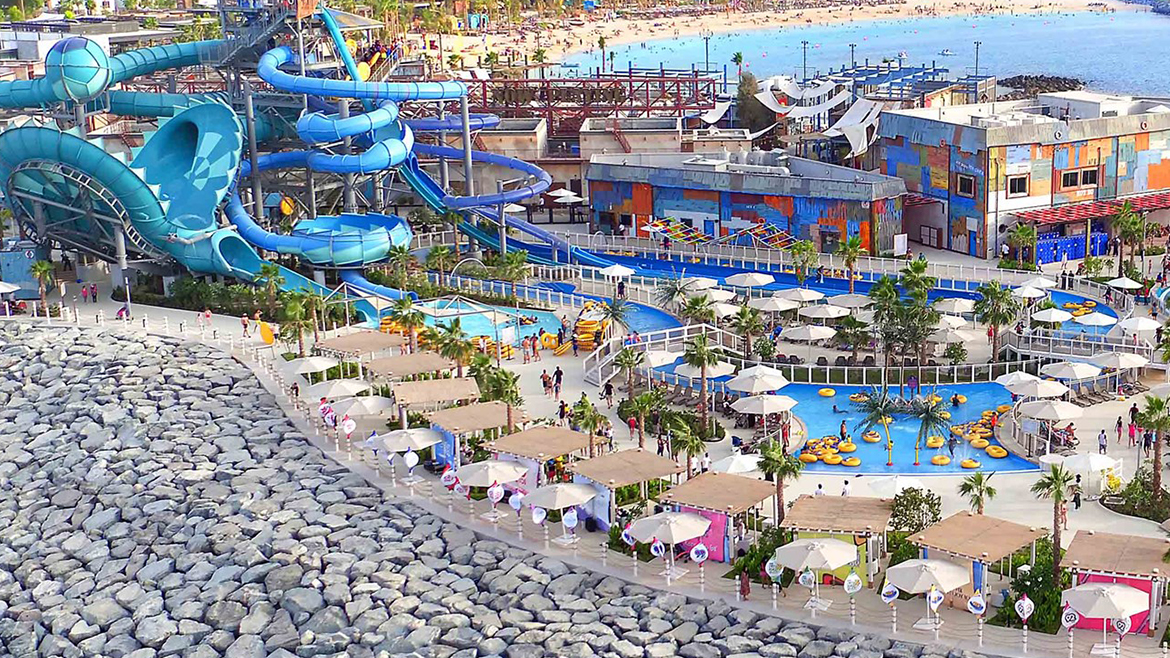 Those who crave excitement can enjoy the slides in the Slides zone, which are filled with high-adrenaline slides. In addition to the Freefall, the Manta, the Constrictor, the Loop, and the Mad Racer – it is known as the best of five slides. The Freefall is truly amazing because it drops you into an 80-foot plunge with no warning whatsoever. Having a Manta experience is a fun way to bring friends together for an experience that involves both chilling out and being oscillated at 90 degrees. 
At Wet n Wild don't forget to take a ride on the Loop, which involves dropping down through two tubes horizontally. The Mad Racer offers more than just speed – it includes some challenging turns and accelerations to make it even more difficult to use when your party works together.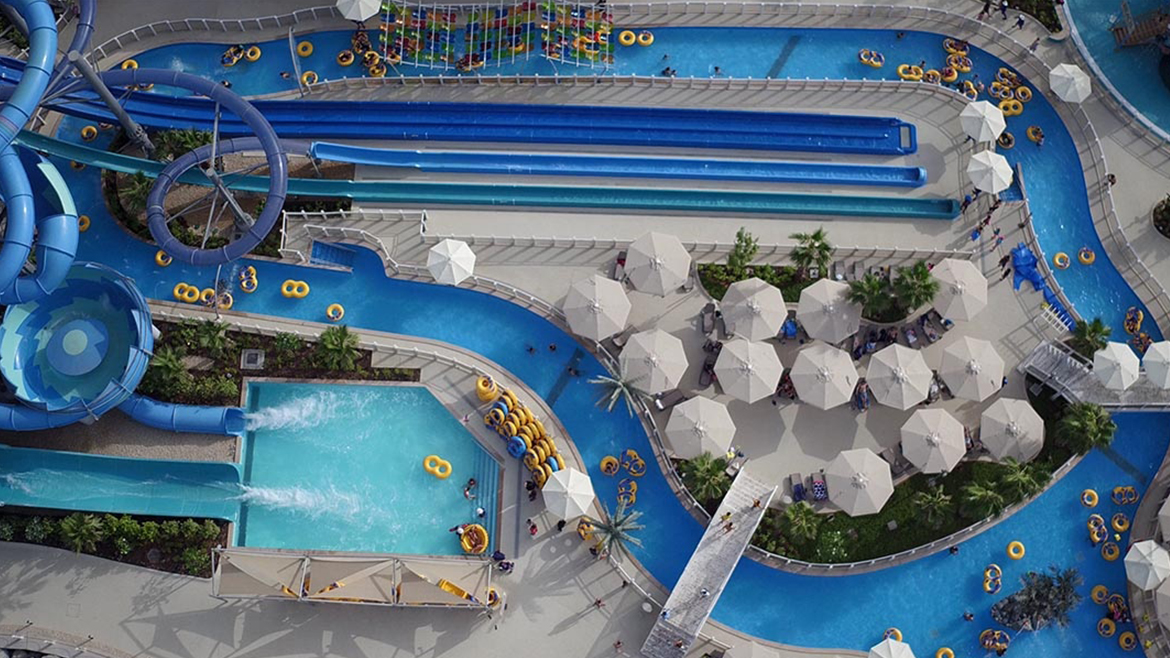 In the Splash Zone, you will find two main parts: Aqua Play for children 4 years and older, or those preschoolers who are not quite big enough to be a part of the action, and a Splash Pad for toddlers where they can play with puddles, sprinklers, funnels, and other interactive features while maintaining their safety. A lifeguard is always on duty to keep an eye on your children while you enjoy one of our many exciting rides.
 Laguna Waterpark's Timings:
10:00 am – 5:45 pm (Monday – Sunday)

10.00 am – 8.00 pm (Friday)
Conclusion
All in all, Laguna Water Park is a great way to escape the Dubai summer heat and you will also feel refreshed if you visit this place! There are many activities to enjoy while you are there.