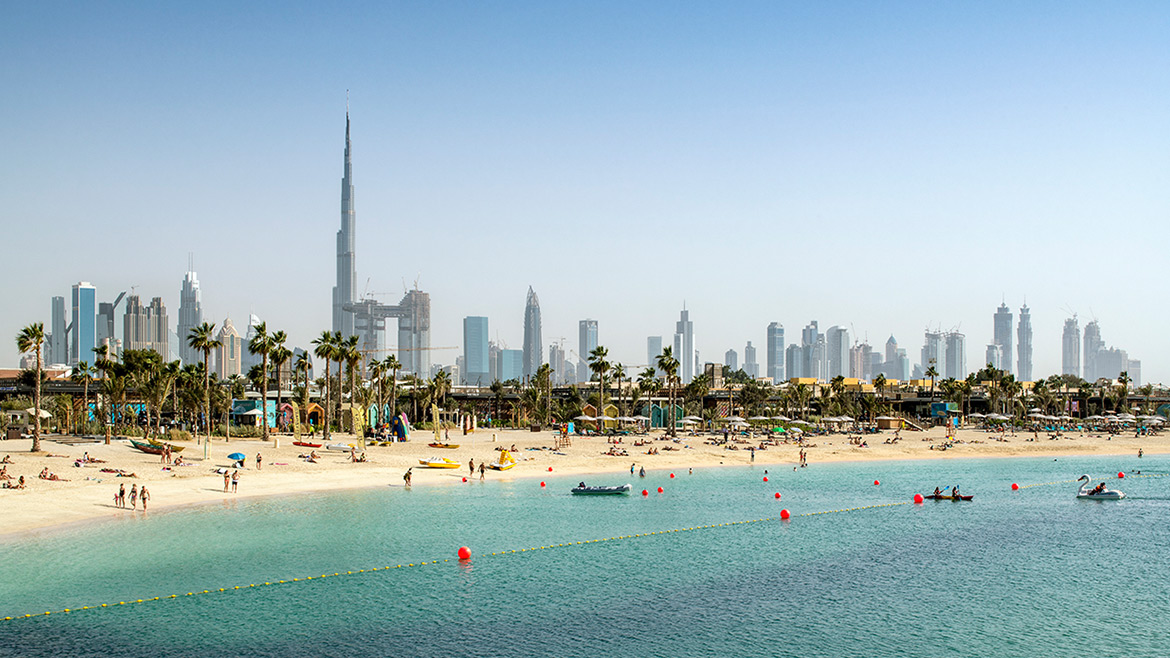 La Mer Dubai Guide – All You Need To Know
La Mer Dubai is a beach district that is one of the greatest choices if you want to visit a good beach in the city. La Mer, developed by Meraas, has a variety of entertainment options, shopping establishments, and restaurants. 
Due to its perfect settings for photographs, Dubai's La Mer Beach is one of the most Instagrammable beaches there. While there are many interesting things to do around, let's examine more closely at La Mer Beach's amenities to see why it is hitting the list.
This article is dedicated to La Mer Dubai, we will cover different aspects of this incredible beach district.
Let's get started!
About La Mer Dubai
La Mer Dubai Beach, located in the Jumeirah 1 district stretches the entire length of the sea and offers breathtaking views of both Dubai's skyline and the Arabian Gulf. If you want to spend the day relaxing, go to the La Mer beach and soak up the sun while lying on the golden beaches or swinging in a hammock.
If you enjoy the visual arts, you'll note that artwork and murals have expertly combined modern and minimalist styles to provide visual pleasure. The appeal of the location is enhanced by wooden walks, palm tree boulevards, and walking paths lined with restaurants, shops, bars, and ice cream shops.
Also, there is a waterpark on the seashore named "Laguna Waterpark," which is great for both kids and adults. With all of the artificial waves and water rides, the La Mer Dubai waterpark offers exciting thrills and spills.
Tourists will surely find La Mer to be intriguing and a great area to visit. It gives a wide variety of unique activities available.
La Mer Dubai – How to Reach There?
The beachfront stretches up to an area of 13.4 million square feet, nestled between Pearl Jumeirah and Jumeirah Bay. The beach is simple to reach. To get here, either take a bus or a car ride.
If you travel by car simply turn onto Street 77B from Al Safa Street and proceed northwest if you're approaching the beach from the city area. Driving to the Jumeirah district from the Jebel Ali side requires passing the Mercato Mall and the Dubai Canal and making a left turn to get around the former Dubai Zoo. Driving in the Rashidiya direction, pass the Jumeirah Mosque and the Etihad Museum before turning right to get to La Mer Dubai. La Mer Dubai parking is offered here and includes both surface-level and underground parking.
There are RTA buses that stop at Beach Center 2, Century Plaza 1 and 2, Jumeirah Center, and other locations if you want to take the bus to the beach. Moreover, shuttle buses will be made available to you if you are staying at any of the following hotels: Fairmont, Dusit Thani, The H Hotel, Emirates Grand, Sheraton Grand, or Downtown Hotel. These shuttle buses will drop you off at the La Mer Dubai site.
La Mer Dubai – What Else You Can Expect?
Popular Dining Places
Have a meal at La Mer after a day of exploration. Everyone's appetites can be satisfied at one of the many enticing cafés and eateries.
There are many well-liked dining establishments available. The cuisines they offer are incredible and provide everything to satisfy your taste buds. Consider succulent steaks, crisp salads, and mouthwatering desserts like crunchy churros with dulce de leche. The Chickery offers gourmet-caliber chicken dishes at affordable costs in most restaurants and cafes.
Shopping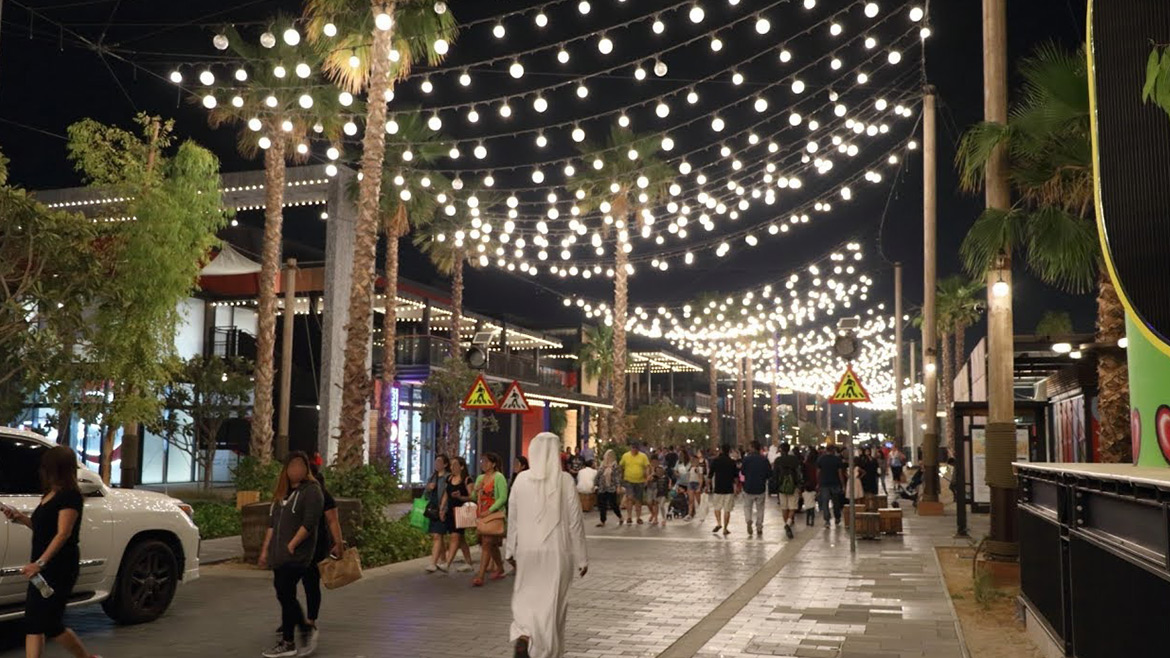 La Mer is a haven for families right on the beach. Shoppers can get items for the beach and the water at Rebel Swell, trendy skincare and cosmetics at Sephora, souvenirs, and more at I Love Dubai. If you're considering purchasing a new pair of sunglasses, here you get a large selection of designer eyewear from the most prestigious international brands. For toys, music, books, games, and other products, visit the Megastores in La Mer.
Hawa Hawa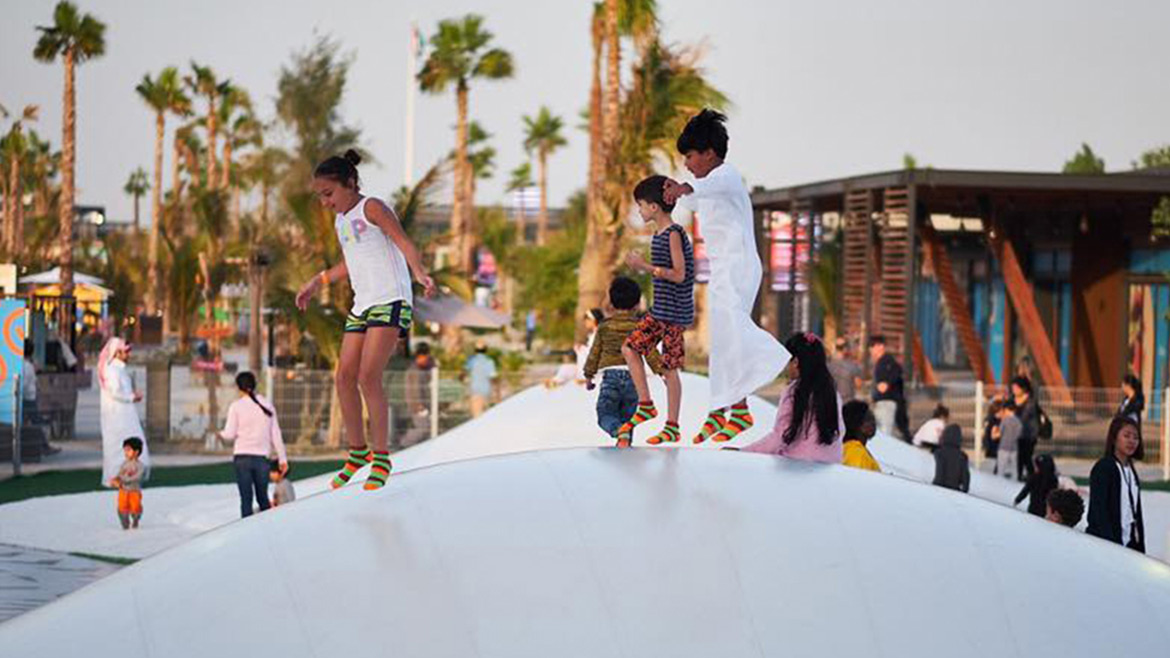 Hawa Hawa, a fascinating inflatable playground concept, is one of the highlights of La Mer. The hub has an emphasis on water play, beach sports, and activities for both young and young-in-heart to exhibit sunshine living at its best. Every visitor who comes here will undoubtedly return fatigued but happy.
Simply relax at beachside cabanas where you may chat, read, or take pictures near the vibrant boats on the sand.
Wrapping Up
Visit La Mer in Dubai, United Arab Emirates, a brand-new fine addition to the urban landscape of the city, if you appreciate exquisite dining on the beach, shopping along the shore, or simply lounging around. Take a cool bath, or participate in water sports at La Mer beach. La Mer is close to Jumeirah Beach, which is one of the top beaches in Dubai. So plan your trip and enjoy!