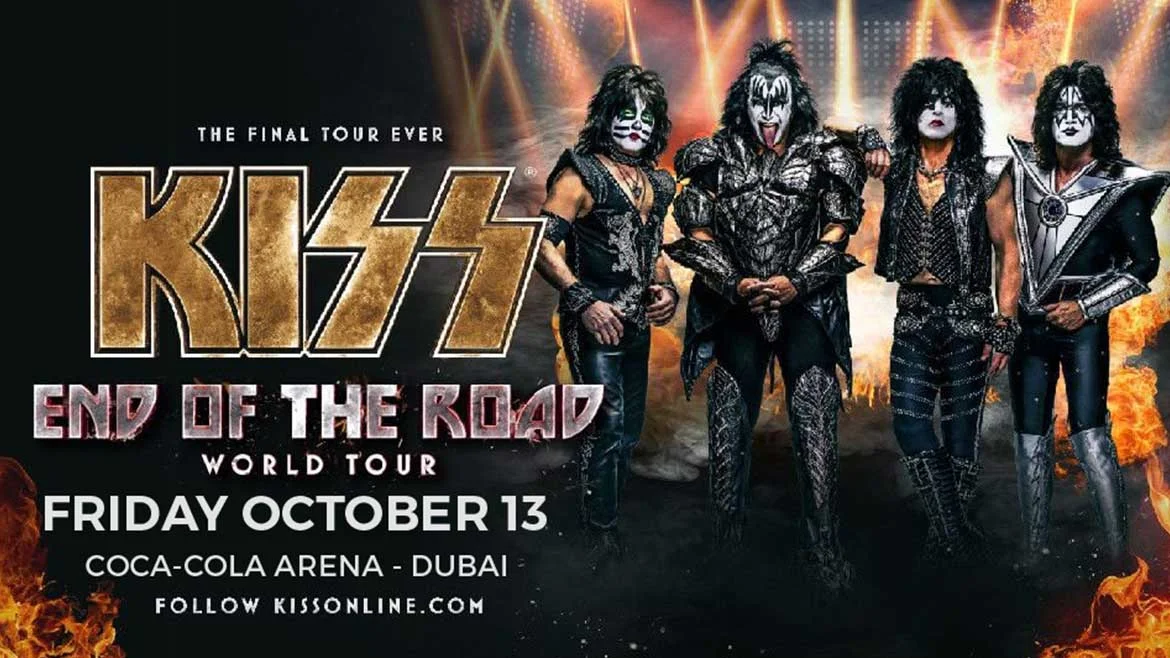 Kiss Live Concert in Coca-Cola Arena
Date & Time – 19:00 Fri 13 Oct 2023
Location – Coca-Cola Arena – Dubai – United Arab Emirates
Description – This October, the American rock titans KISS will perform one final concert in Dubai. On October 13th, the group will perform live as part of their "End of the Road" world tour at the Coca-Cola Arena.
KISS has demonstrated for decades why they are unquestionably the most recognizable live act in rock 'n roll. They are known for their signature larger-than-life blazing performances. The KISS Army fans, who have supported the band with over 100 million CDs sold worldwide, are the focus of this tour, according to the Rock & Roll Hall of Famers.
For both the loyal KISS Army and rock fans alike, the "End of the Road" World Tour offers a once-in-a-lifetime experience.
All Things Live Middle East and Dubai Calendar are sponsoring this event.