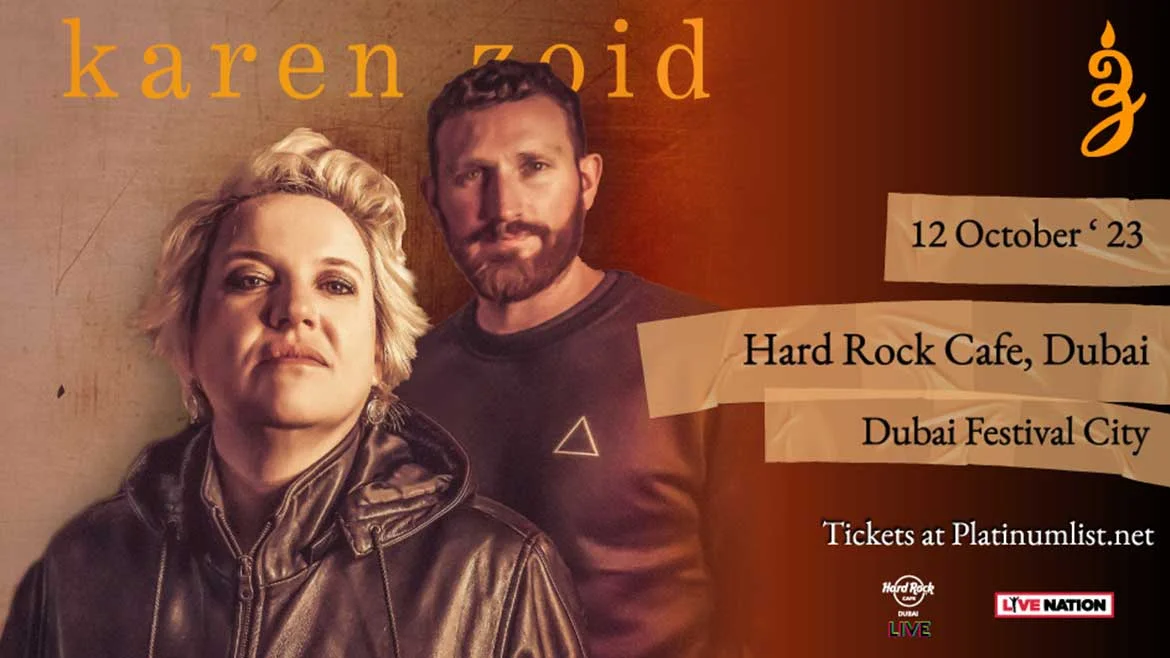 Karen Zoid Live in Dubai
Date & Time – 19:00 Thu 12 Oct 2023
Location – Hard Rock Cafe – Dubai – United Arab Emirates
Description – Live Nation is excited to announce that the legendary Hard Rock Cafe will host South African rock sensation Karen Zoid on October 12 for a night of sonic ecstasy.
The famous Karen Zoid will play an exhilarating set that includes all of her best hits and will transport you on a journey with her longtime friend and talented guitarist Henry Steel!
In the early 2000s, Karen Zoid stormed the music industry with her ferocious first album & Poles Apart, stunning fans with her singular fusion of rock virtuosity and compelling stage persona.
Her music struck a chord with many people, swiftly attracting a devoted following known as the Zoid Generation.
Karen Zoid's career has been a tapestry of top songs and moving performances, from thumping smashes like Afrikaners is Plesierig to the gritty guitars of Aeroplane Jane.
With an illustrious career spanning two decades and an incredible nine studio albums under her belt—the tenth of which is to be released soon—Karen Zoid is hailed as South Africa's very own Queen of Rock.
With gold record sales and the prestigious honor of Best Female Artist at the 2008 South African Music Awards, her outstanding talent has won her great appreciation.
The music of Karen Zoid transcends borders, mixing rock, folk, and soul into an enthralling brew that touches listeners all around the world. Fans old and new won't want to miss her next performance at Hard Rock Café since it promises to be an incredible musical experience.