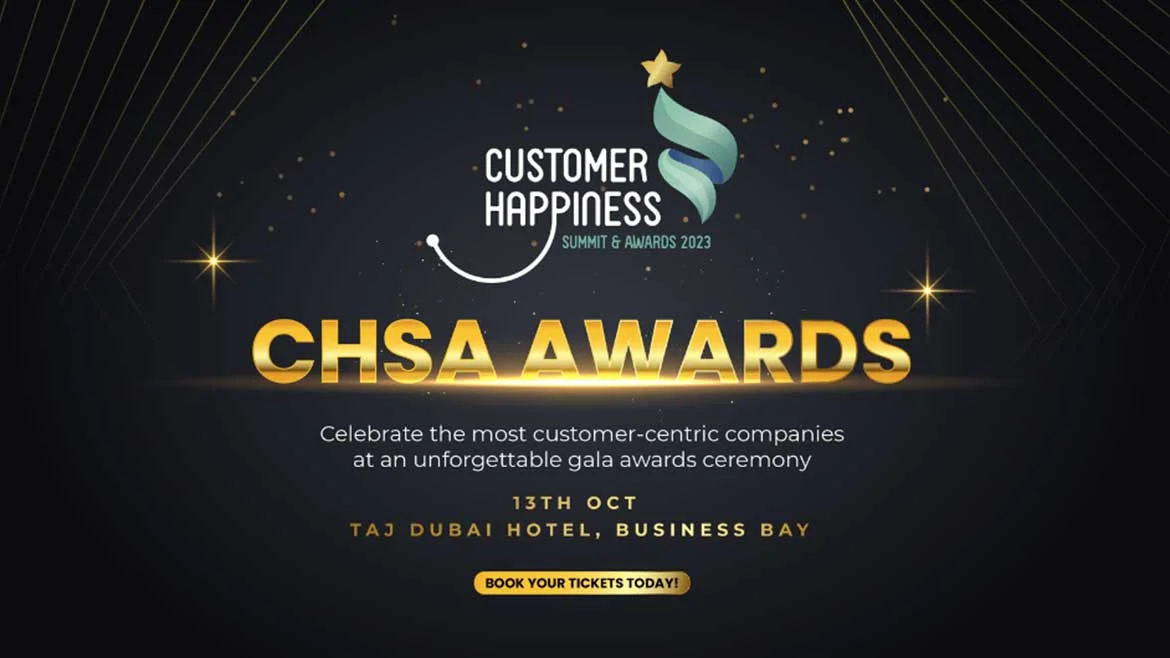 Customer Happiness Summit and Awards 2023 in Dubai
Date & Time – 18:45 Fri 13 Oct 2023
Location – Taj Hotel Business Bay – Burj Khalifa Street – Dubai – United Arab Emirates
Description – The Customer Happiness Summit & Awards (CHSA) is a program to honor Gulf-based businesses that have excelled at understanding their customers and providing happiness to them regularly and authentically.
In its fifth year, CHSA has established itself as a major player. It is a platform where candidates and jury members vouch for the openness and equity of the evaluation procedure. It is a well-known truth that businesses win at CHSA solely based on their merit, regardless of their scale, size, reputation, and brand name.
We are thrilled to provide more than 25 categories for businesses to choose from in 2023. Gulf-based businesses are invited to take part in an exhilarating experience at CHSA where they can share their experiences, learn from the Jury's unique insights, compare themselves to the finest in the industry, and possibly even walk away with a trophy that means something.
The CHSA assessment procedure will be conducted virtually, but on October 13, 2023, the winners will be announced at a grand Gala Awards ceremony.