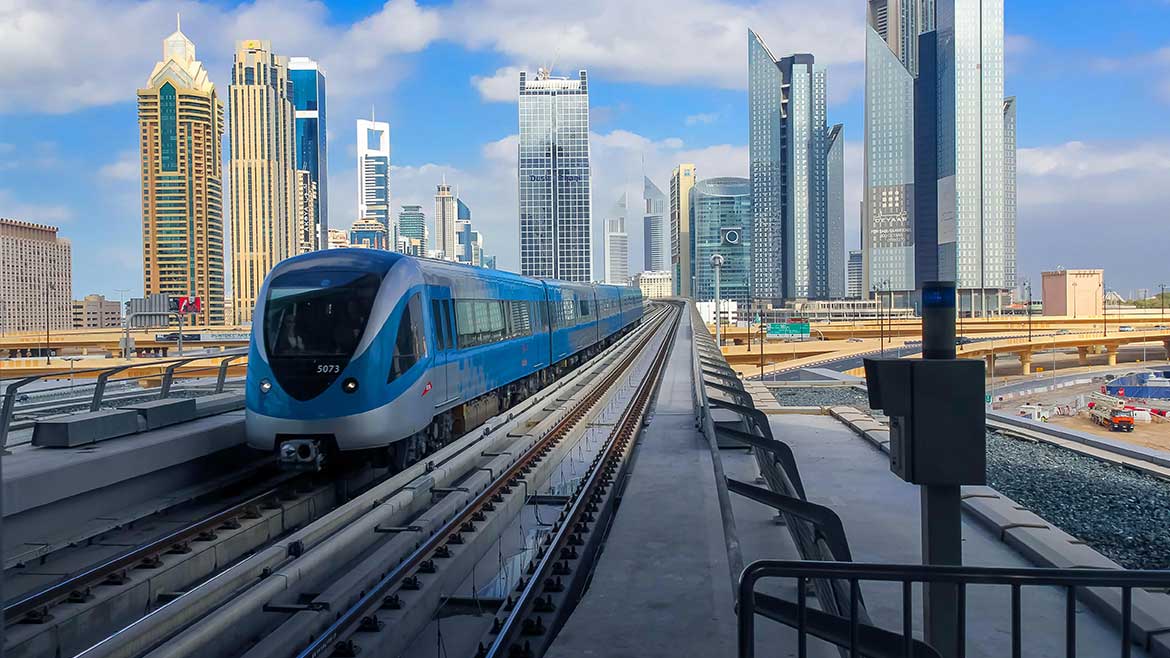 How Can You Use Dubai Metro
Launched in 2009, the Dubai Metro is a fully driverless metro rail network operating on Green and Red line and has transported more than a billion passengers. Dubai Metro is operated by the RTA (Dubai Road & Transport Authority) and is the first urban train in the Arabian Peninsula.
So, if you are in Dubai, and confused about how to commute via Dubai Metro, the information mentioned below will definitely help you.
How Can I Use the Dubai Metro?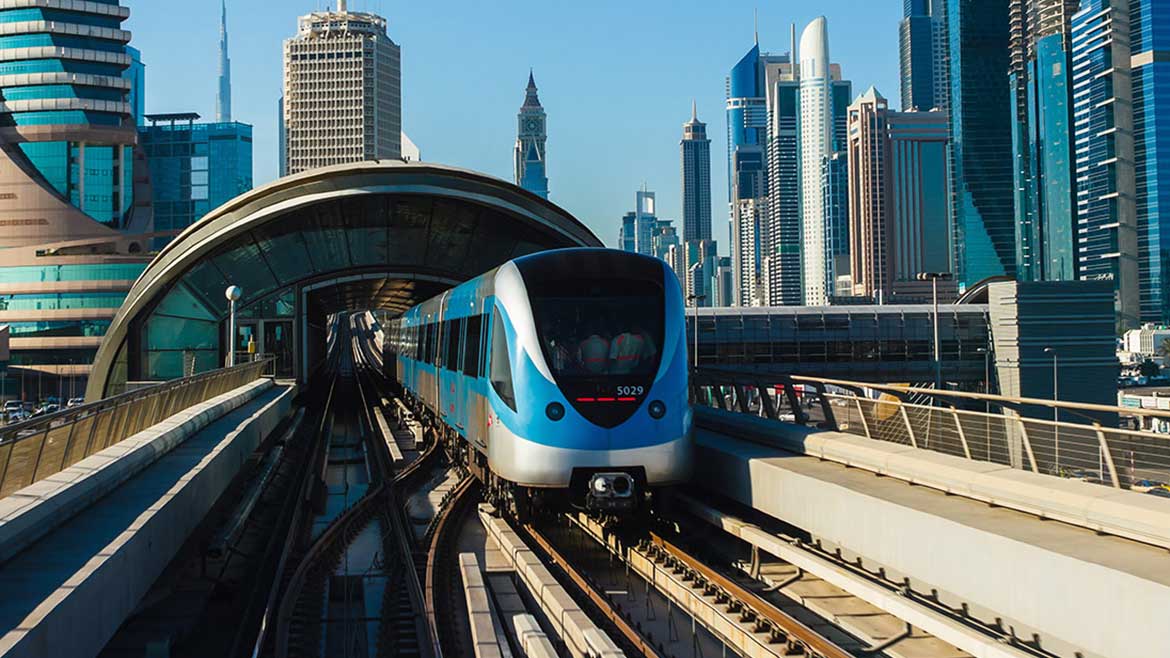 Firstly, you need to purchase single, return, a day-pass, or the Nol cashless cards to travel via the Dubai Metro. So, if you have just arrived in Dubai via air, there are 2 stops on the Red Line with one at Terminal 1 and the other at Terminal 3 of the Dubai International Airport.  You can buy Metro tickets directly from the station. You are allowed to carry one big suitcase and one carry-on bag in the metro.
How is the Fare Calculated?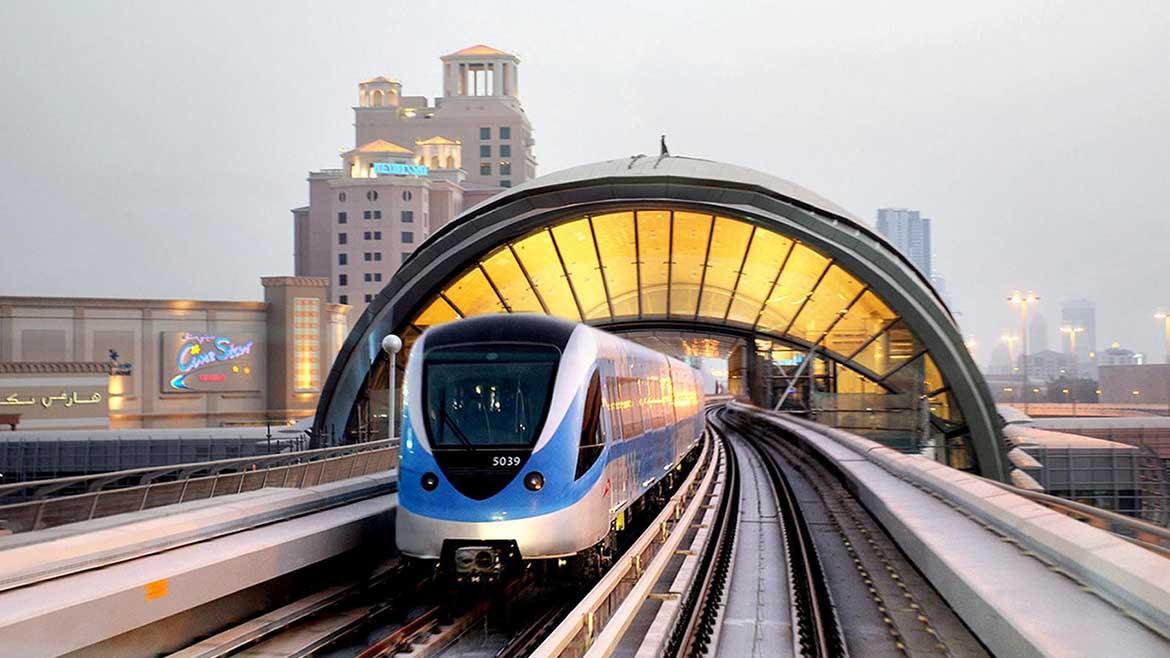 The Dubai Metro rail network is divided into 7 zones across the city. Fares are calculated depending on the number of zones you pass.
Note: Metro rail network in Dubai is split into 7 zones. Out of these, 3 lie outside the Dubai Metro area. Zone 3,4, and 7 have other modes of transportation like buses. Zone 1,2, and 6 fall within Dubai Metro rail network.
To make it simple to understand, here's an example.
Say, you plan to travel from Mall of the Emirates Metro Station (located in Zone 2) to Dubai Mall (Zone 6), it will be counted as 2 zones since you have travelled Zone 2 and 6. At the same time, it does not take into consideration Zone 4, as it is not on your route.
Which are the Major Dubai Metro Stations?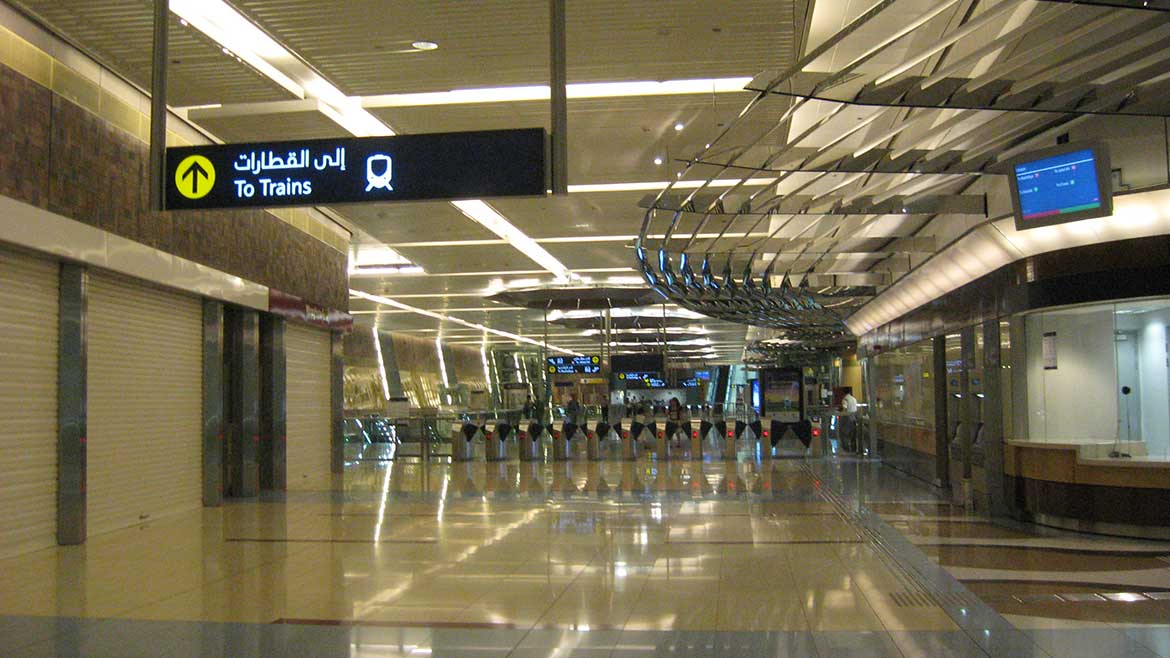 The Dubai Metro rail network is divided into Red and Green line.
Red Line starts from Centrepoint station, which is close to Dubai International Airport. The line travels along the city's main highway (Sheikh Zayed Road) with stops at Burj Khalifa, The Dubai Mall, Business Bay, Jumeirah Lake Towers, Dubai Marina, and Mall of the Emirates.
It further branches into two directions at the Jabal Ali station. So, if you want to visit the Expo City Dubai then no need to get off the train. However, if you want to visit Ibn Battuta Mall, then change trains at Jabal Ali station. The Red Line ends at UAE Exchange Station.
The Green Line goes from Etisalat station in the Al Twar area to Dubai Creek. If you are bit of a history buff, you can visit the Al Fahidi Historical Neighborhood, Deira, as well as Gold and Spice souks.
As of now, many of the older Dubai Metro stations have been renamed. Read the information below to know the older names and updated ones.
| | |
| --- | --- |
| Old Names | New Names |
| Al Rashidiya | Centrepoint |
| Al Jafiliya | Max |
| Dubai Marina/ DAMAC Properties | Sobha Realty |
| Khalid Bin Al Waleed | Burjuman |
| Noor Islamic Bank/ Noor Bank/ Al Safa | Onpassive |
| Al Karama | ADCB |
| First Gulf Bank/ First Abu Dhabi Bank/ Umm Al Sheif | Equiti |
| Nakheel | Al Khail |
| DUBAL | Energy |
| Jebel Ali Industrial | Danube |
| Al Fahidi/ Sharaf DG | Mashreq |
| Jebel Ali | UAE Exchange |
| Jumeirah Lake Towers | DMCC |
| Nakheel Harbour and Tower | Jebel Ali |
To make your travel via Dubai Metro hassle-free and more comfortable, keep in mind a few things.
Dubai Metro operates 7 days a week with metro stations open from:
Monday to Thursday – 5am to 12am
Saturday – 5am to 12 am (midnight)
Sunday – 8am to 12am (midnight)
If you wish to travel via trams, the timings for the stations are:
Monday to Saturday – 6am to 12am (midnight)
Sunday – 9am to 1am (midnight)
You can make your travel easier and convenient by purchasing a Nol card. Read further to know more about what these are.
Nol Cards
Similar to New York Metrocard, Nol cards are rechargeable tickets you can use for cheaper fares. Use these to pay when traveling via other means of transportation like buses, trams, and taxis.
There are 4 types of Dubai Metro Nol cards. These are:
Nol Silver Card

Nol Gold Card

Nol Blue Card

Nol Red Ticket
That's not all! You can utilize Nol cards for other purposes like grocery shopping, doctor's appointment, traveling via Palm monorail, and much more.
Keep in mind that you need to purchase class-specific tickets to travel comfortably in Dubai Metro as there are 3 different cabins in the train. Read further to know.
Cabins in Dubai Metro
There are 3 types of cabins in the Dubai Metro – Gold, Silver, and Women and Children's Cabins. The Gold Class cabins are spacious with plush leather seats and panoramic views. The other two cabins fall under the Silver category (commuters), or women and children.
If you are commuting in Dubai Metro for the first time, here are a few things to keep in mind.
6am to 8:30am, and 5pm to 7pm are peak hours.

Pay a little extra to access the Gold Class and travel comfortably during peak hours.

Dubai Metro does not permits eating and drinking inside the train.

Free Wi-Fi is available in all Dubai Metro trains.
In Summary
So, if you are travelling to Dubai for the first time and have to explore around, Dubai Metro is the best way to do so. Just make sure to keep the information mentioned above in mind to avoid any hassles during the commute.