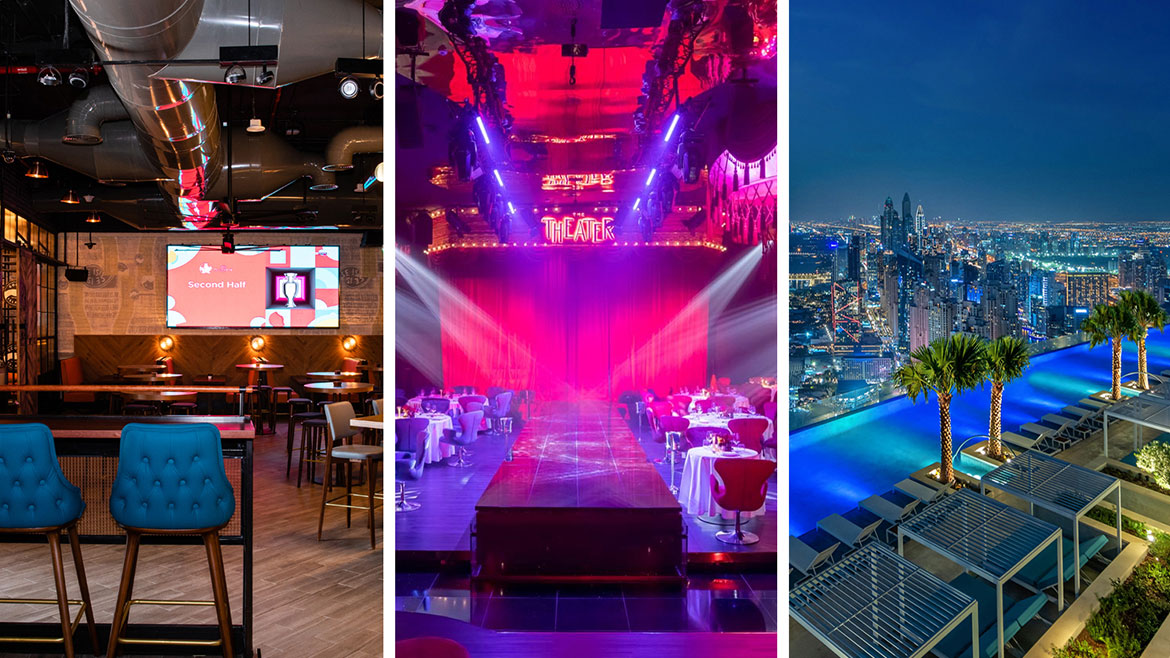 Hottest New Spots in Dubai for a Night Out
In addition to its magnificent architecture, incredible shopping opportunities, and countless world records, Dubai is widely recognized for its exciting and unique nightlife. Dubai has a lot to offer in terms of nightlife, and it provides the ideal setting for a crazy experience that is also safe. Some of the most well-known club nights in the entire globe are held in the emirate. Numerous skilled DJs call it home, and it frequently hosts the most well-known DJs worldwide. Since Friday and Saturday are regarded as the weekend in the Gulf region, the club scene here begins on Thursday. On Friday, though, expect longer wait times. Most clubs also offer exclusive Ladies' Nights on Tuesdays or Wednesdays.
Here are some of the trendiest Dubai nightlife places to go out at night.
Zeta Seventy Seven's breathtaking sunset views gaze over another brand-new Guinness World Record—the world's tallest Ferris wheel—in Dubai, which is perched atop the new Address Beach Resort and overlooks the highest infinity pool in the world.
The oldest running club in Dubai is Cavalli Club, which consistently draws a devoted following and maintains its original charm. It is alluring, endearing, and unquestionably redefined luxury. The establishment stands out because to its exquisite interior design, which includes low-hanging chandeliers, Swarovski crystals, and opulent furniture. One will immediately see why it still exudes its former appeal. They frequently host an impressive cast of celebrities and talented performers.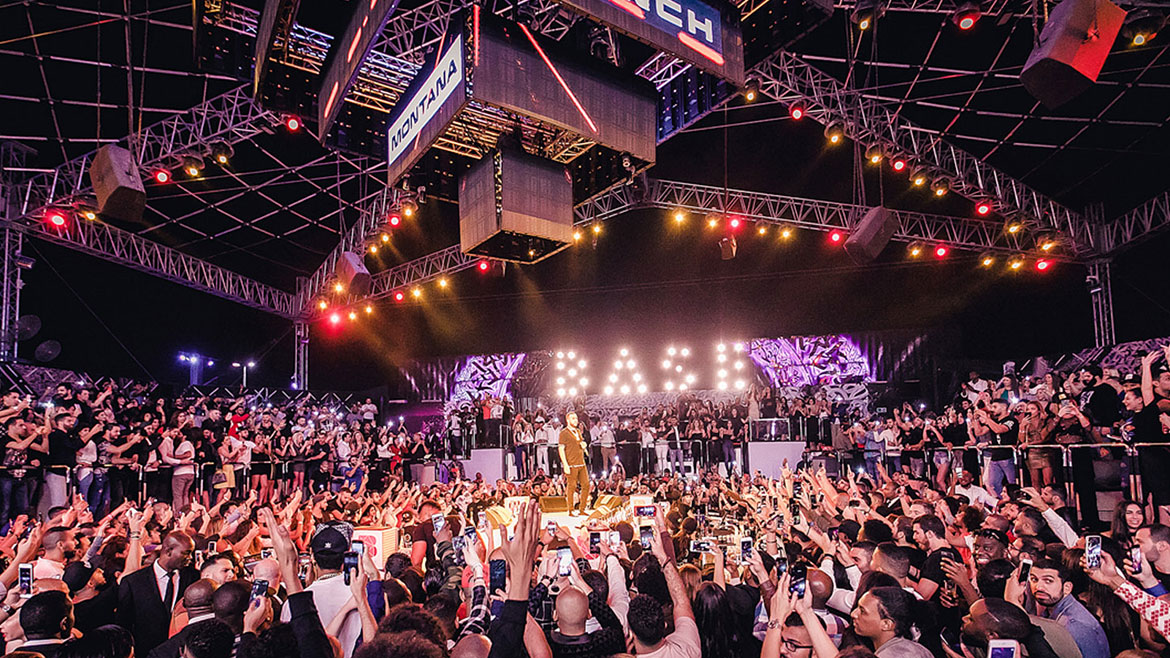 Base is a beautiful location to enjoy a nice Dubai nightlife experience with a terrific vibe. In 2018, Base won Dubai's award for nightclub of the year. It's a distinctive location with a refined population. A standout feature is the visual displays, including a pyrotechnic theater feature inside the pub. With its outside location, this club has definitely lifted the bar. It invites a musician of international renown to play here and perform. It creates a dynamic nightclub and encourages a really concert-like atmosphere. It provides all the amenities of a high-end lounge alongside.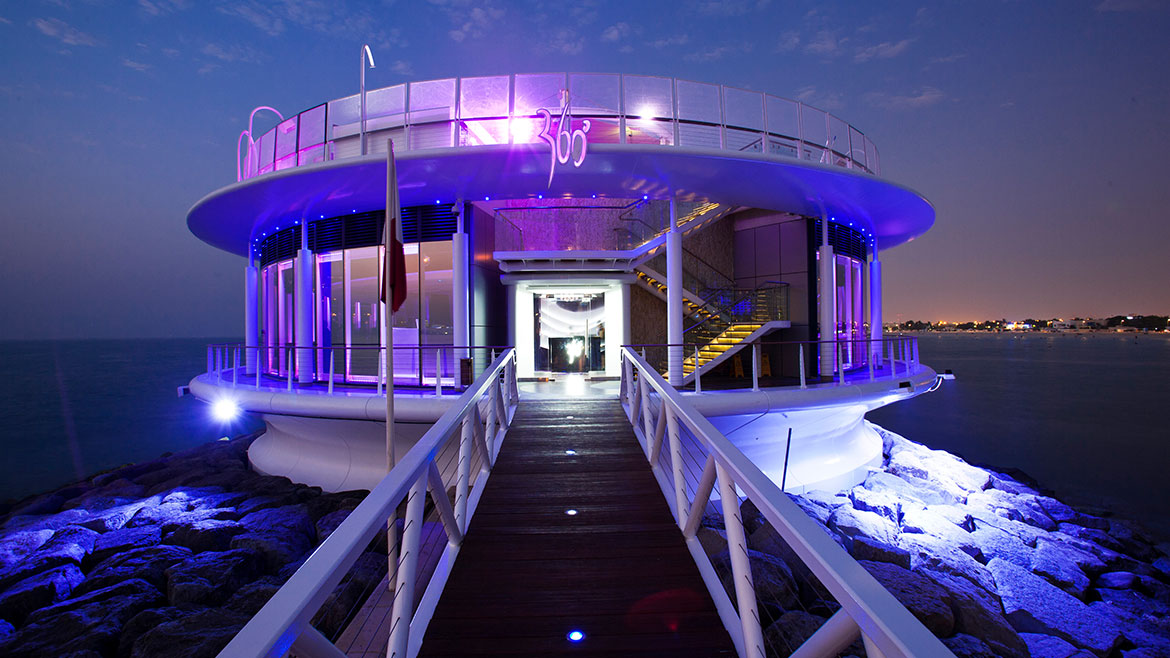 Club 360 is a nightclub in Dubai that elegantly embraces the cheerful vibe of the city. To begin with, Club 360 is the only place where you can obtain a panoramic view of the Burj Al Arab and the Persian Gulf. You get a wonderful view of the hip club. For Dubai's inhabitants, it appears to be the most alluring hub. Hip-hop and modern tunes are included in its diversified music deck, which is dynamic. The bar's standout feature is its expertly educated bartenders, who can create custom cocktails and drinks at the drop of a hat.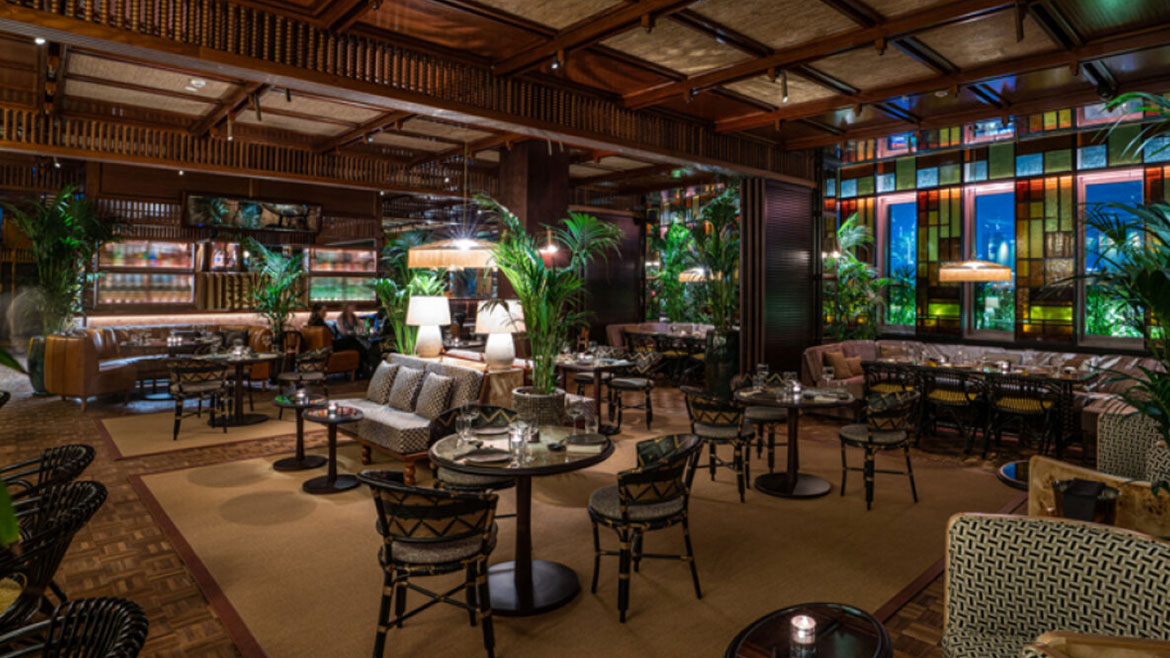 You are immediately taken by Mimi Kakushi's nostalgic Japanese style as soon as you enter the room's tassel-lantered décor. Classic nigiri and creative maki mix well with deftly created cocktails made with unusual ingredients like white miso, nori seaweed, and shiitake cordial. You may also order a bottle of sake that has been spectacularly sawn open inside of a block of ice at your table.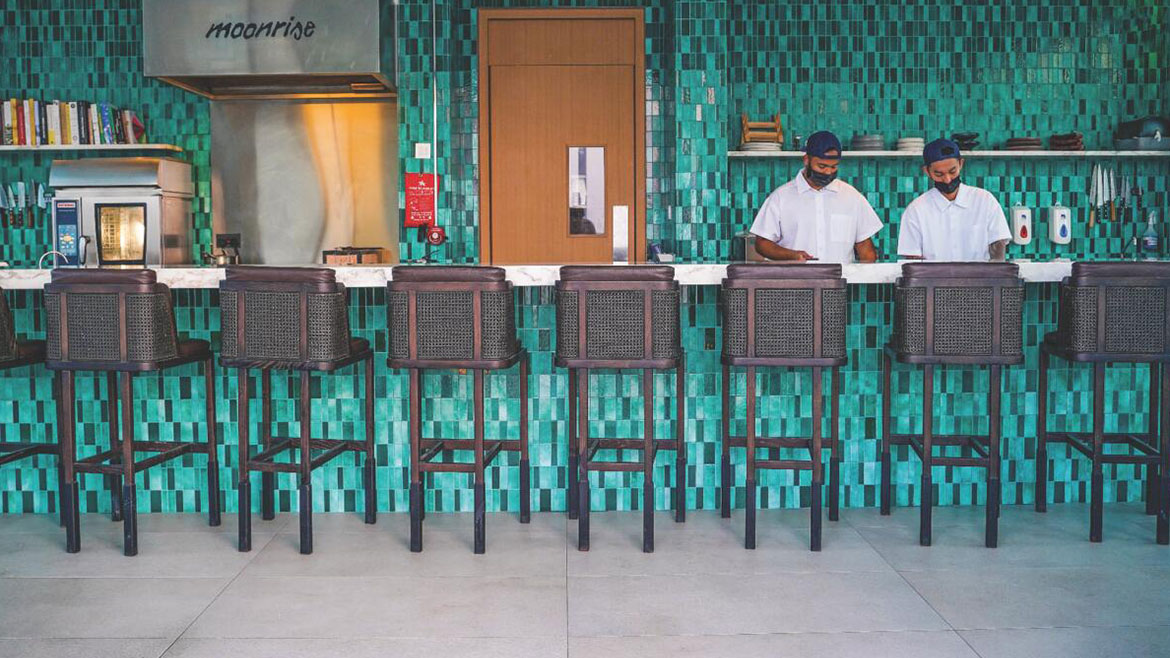 You'll need to make reservations in advance for a seat at Chef Solemann Haddad's eight-seat counter, one of Dubai's trendiest tables right now. Chef Haddad, 25, draws inspiration from the diverse food Dubai and his upbringing there as well as his culinary school in France and Japan. His alchemical flavor combinations astound with each bite.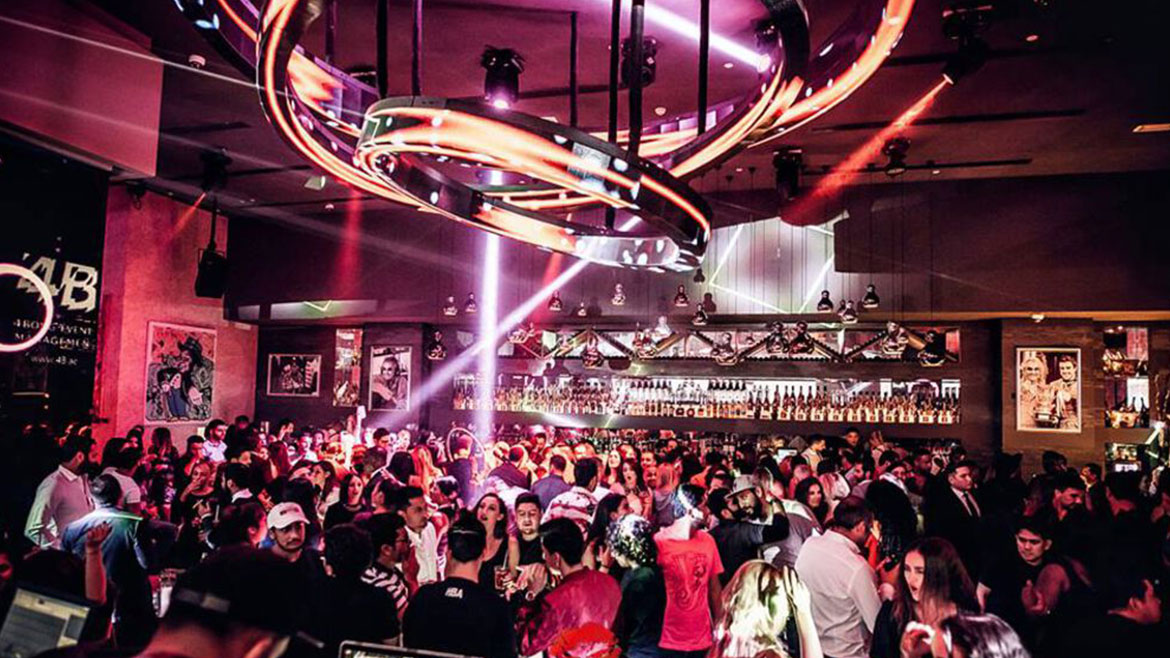 Behind the sleazy red velvet curtains of Billionaire is a world of aerial acrobatics, contortionists, and precise choreography. The food is easy to overlook because the presentation is so captivating, but the flaming salt-crusted baked sea bass demands your attention because it is lit on fire right next to you.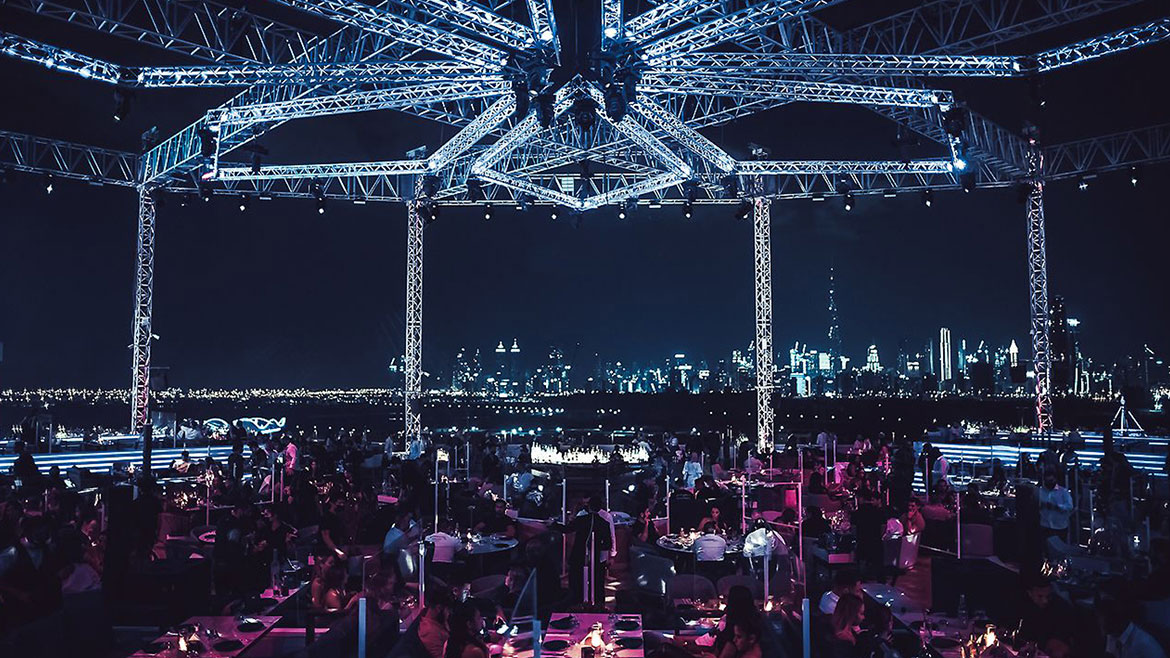 This club has a rooftop location. It has an ultra-modern design and is vibrant, energizing, and more on the high-tech end. They include DJs from all around the world and play electronic and house music. It promotes the ideal party atmosphere and ensures that you will have a wonderful night out Dubai. The personnel are friendly and polite, and the location is elegant.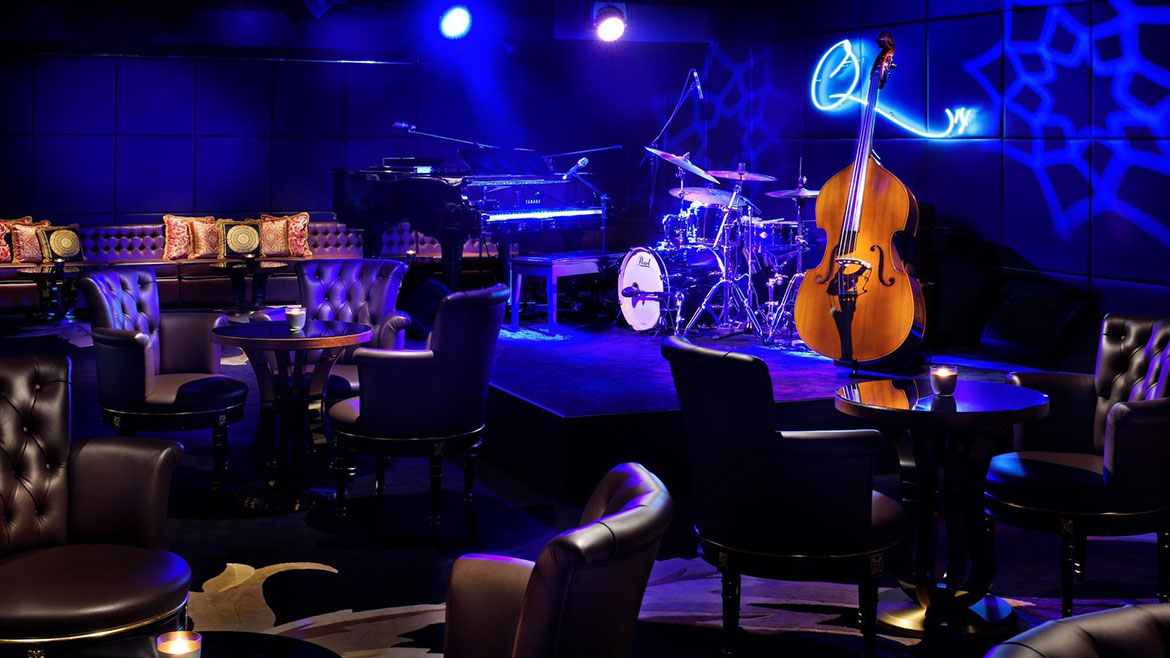 This vintage jazz club has the air of a hidden realm. The bar was founded in 2016 by Quincy Jones, hence the "Q." The artists performing here are still chosen by him, which explains why they are consistently of the highest caliber.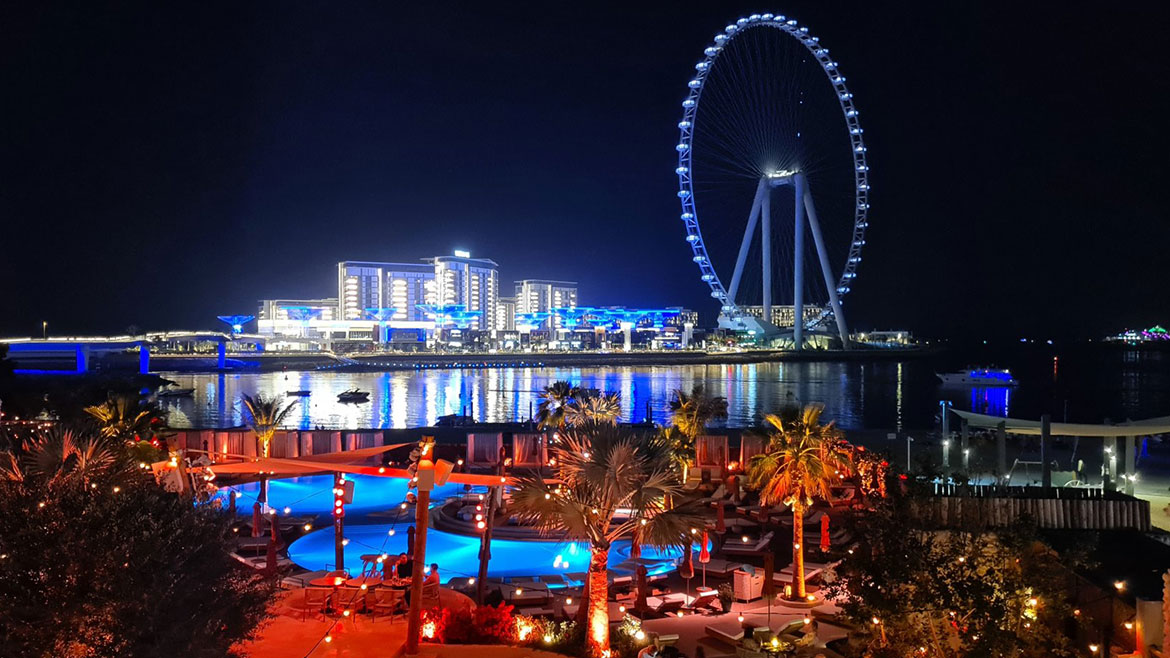 Dubai nightlife at Bla Bla is always greater than planned because there are 20 bars on the property. Never leave the building while sipping Mezcal Negronis at the Mexican Bar, Mercury Margaritas in the Record Room, or Stout Martinis at The Garrison, a recreation of the Birmingham bar from Peaky Blinders.
Nasimi – Atlantis the Palm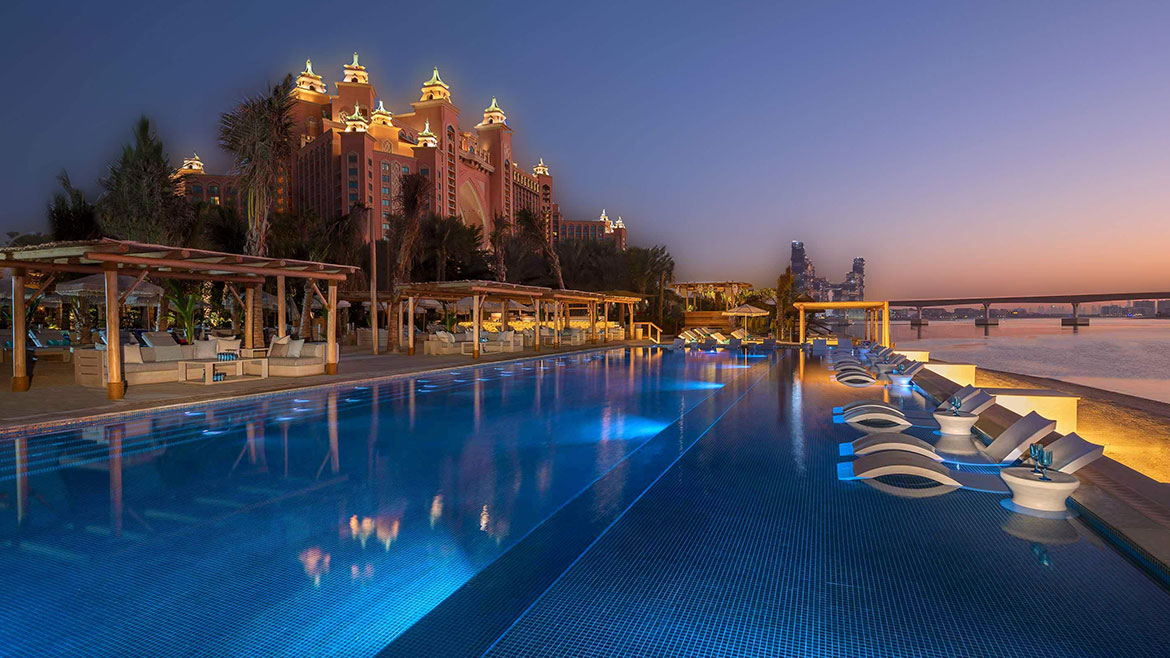 The sensation of clubbing on a beach is available at Nasimi Beach. Atlantis The Palm, where it is located, lies on a beach that is 7 kilometers long. Nasimi is the place to go if you're looking for a lovely setting to take in the beach breeze and socialize with other partygoers. Even better, you may round off the evening by renting a cabana to view the sunset.
People by Crystal Nightclub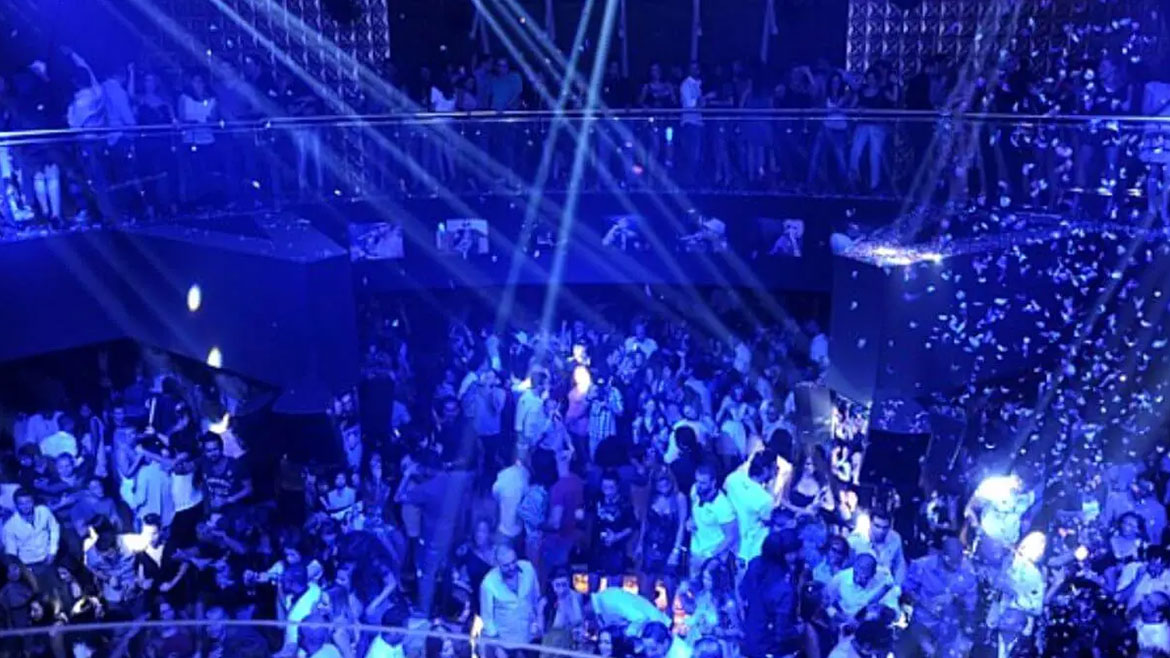 This is the ideal location for you to party at a club in Dubai at night if you're anywhere near the Dubai Creek. People by Crystal has a stunning atmosphere and several excellent seating options. The majority of visitors who like the atmosphere and wish to relax while sipping their drinks love coming here. Reviewers praised the venue's atmosphere and said that it was one of their best parties ever. Because their ladies nights are among the best ones, it is well-liked by women. The DJs are able to gauge the crowd's preferences and play some fantastic music accordingly.
For more information on Dubai nightlife, follow Dubai Local for more updates.