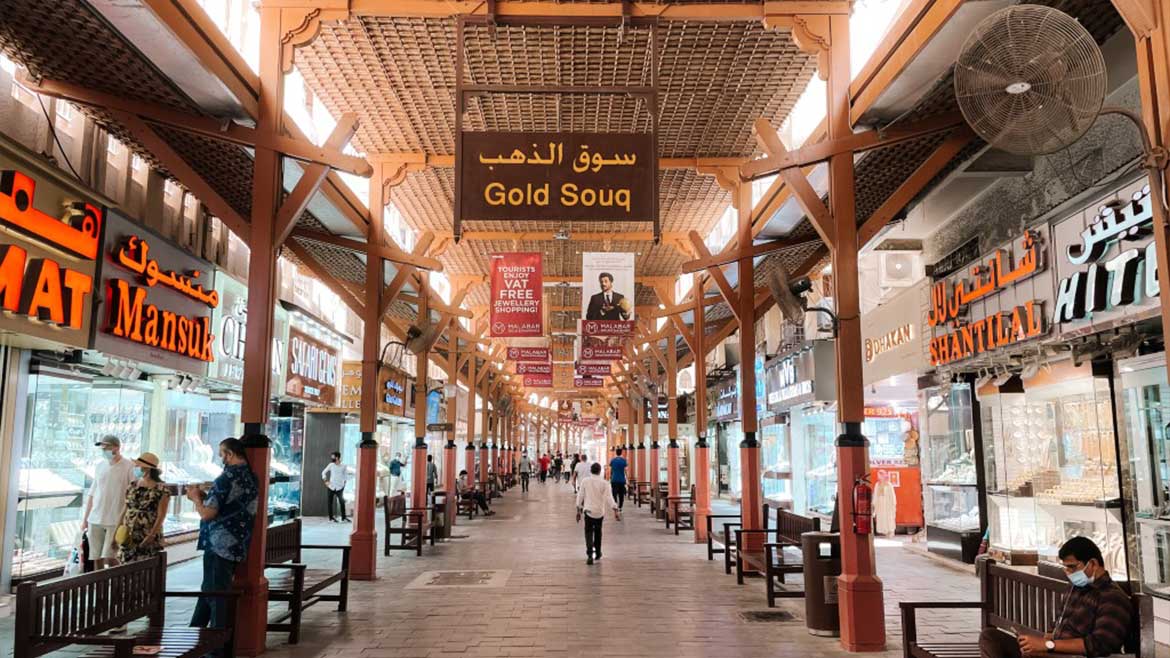 Gold Souk Dubai: How to Reach & Best Timings
Are you planning to visit the iconic Dubai Gold Souk? That's great!
It's important not to miss this famous market while your trip to Dubai. In this blog, you'll find all the information you need about the biggest gold market in the World.
If you're traveling to Dubai, you should check out the Dubai Gold Souk, also called the Dubai Gold Market. No trip to Dubai can be complete without visiting the Gold Souk. It's worth a trip even if you don't intend on buying gold, although you might change your mind among the myriad of stunning pieces of jewellery. It is not only a popular destination for gold buyers in Dubai but also for tourists who want to admire the dazzling jewelry and precious stones on sale, even if they do not plan to purchase them.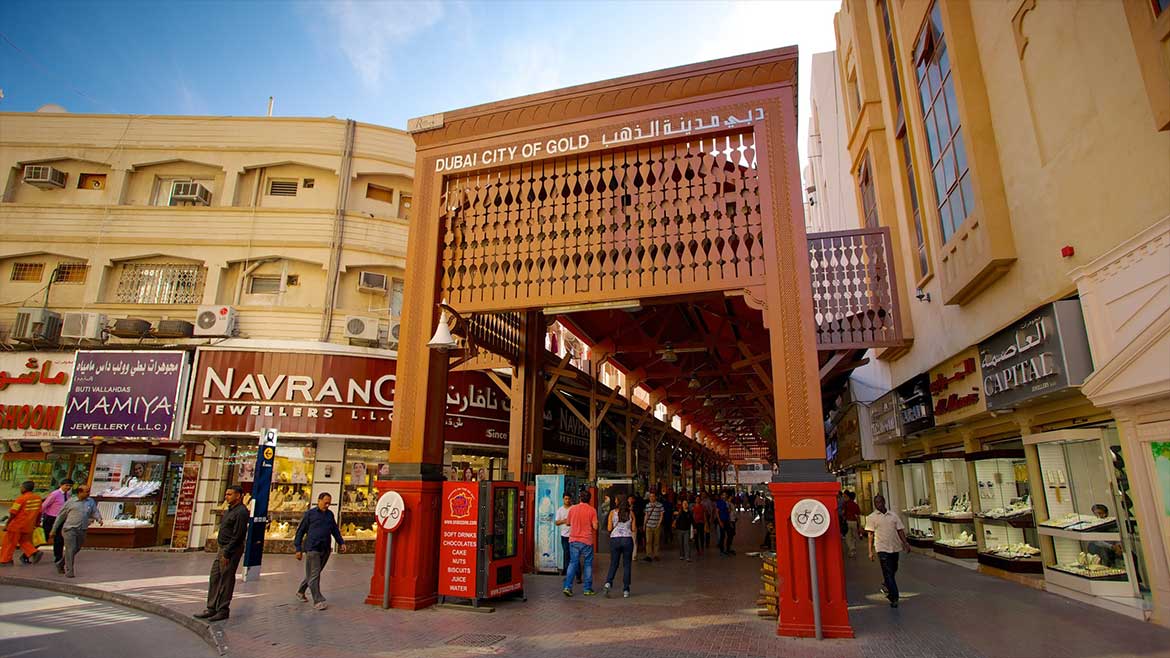 In Dubai, the Gold Souk offers a massive selection of gold masterpieces from all over the world and is one of the oldest traditional markets in the Emirates. There are hundreds of shops, some of which have been around for decades. Therefore, you will be overwhelmed as you walk through the covered labyrinth of stores and shining displays.
Why one should visit the Gold Souk?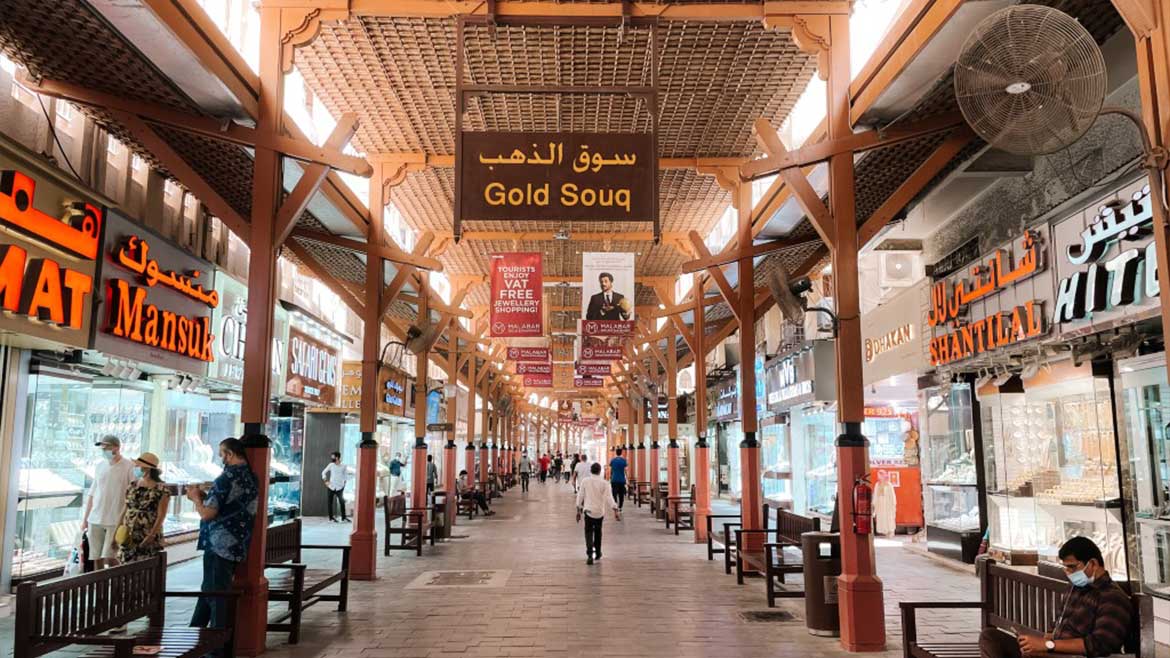 Dubai's Gold Souk offers a wide selection of jewellery. The jewelry market is flooded with hundreds of retailers offering a wide variety of designs from all over the world. Deira Gold Souk has a variety of popular jewellery shops, including Malabar Gold and Diamonds, Bafleh Jewellery, Joyalukkas, as well as many smaller boutiques. At Gold Souk, you can find elegant rings, delicate bracelets, grand necklaces, and pretty earrings that suit all tastes and budgets.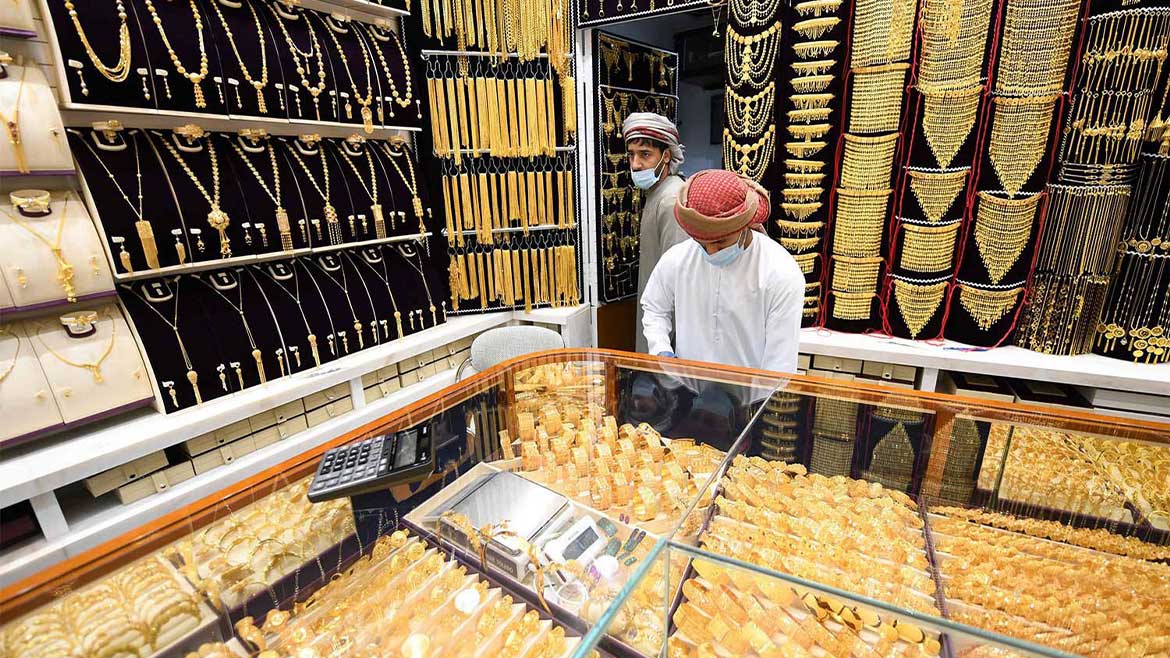 In addition, many shoppers are concerned about the quality of the products sold at Gold Souk Deira. Do not worry about this because all gold merchandise sold in the Gold Souk is regulated by the Government of the UAE, ensuring its authenticity and purity.
Gold Souk: Best time to visit & how to reach
Opening hours
Opening hours for the Gold Souk, Dubai is 10 AM to 10 PM, from Saturday to Thursday. But, many Gold Souk shops close between 1 PM and 4 PM. During Fridays, the Gold Souk is open from 4 PM to 10 PM due to the sacred nature of Fridays in Islam.
How to reach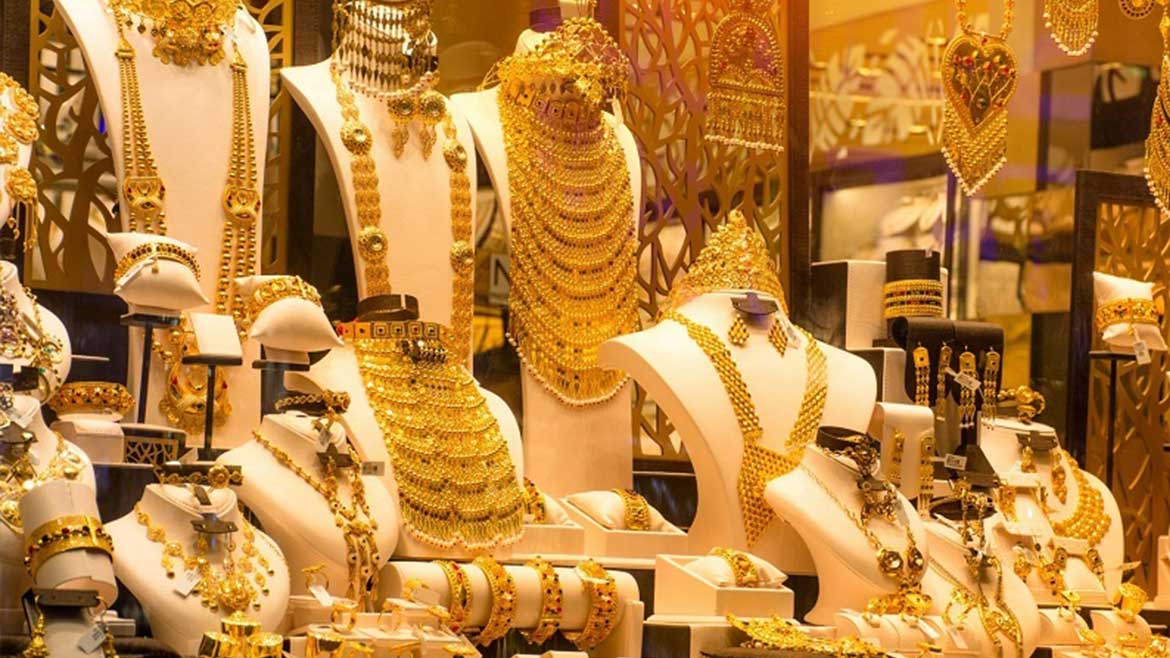 The Gold Souk shops are located in Dubai's Deira district, which is bordered by the Persian Gulf and Dubai Creek. As Dubai's gold shops are so popular, there are many ways to get there from the center of the city.
If you're taking the Metro, go to Al Ras Metro station. The station is located on the Green line of the Metro. Gold Souk is within walking distance of here
If you're traveling by bus, go to Al Sabkha and Gold Souk bus stations. These are the nearest bus stations to Gold Souk.
You can also take an Abra to get to Gold Souk in Deira, Dubai. The Abra is a traditional boat that is used by locals and tourists alike to cross Dubai Creek. It is the fastest way to travel between Bur Dubai and Deira.
In case you come by private vehicle or any other mode of transportation, please note down the address '3rd Floor, Gold Corner Building, Gold Souk, Deira'. It will help you reach the destination.
What do you need to know before shopping at the Gold Souk?
Listed below are some tips for visitors to Dubai's Gold Souk.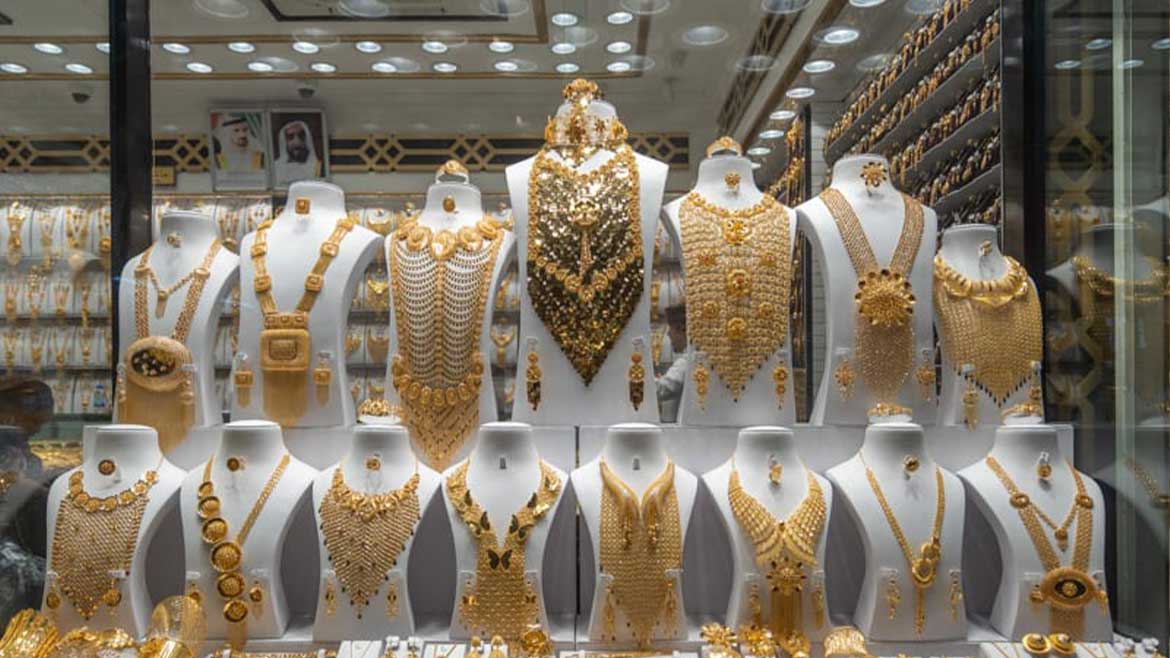 Before going to the Gold Souk Market, make sure you check the gold prices online. Gold prices in Dubai fluctuate daily according to international market rates. In other words, you can secure a great deal at a lower price.
Don't be afraid to haggle. Despite the fixed gold rate, the making charge, which is the charge applied for making the piece, is negotiable. Jewellers have a lot of flexibility in what prices they will quote compared to what they will accept. It is expected of you that you will haggle with jewelers and keep a price buffer when you do so. As a result, buying gold in Deira is more affordable than elsewhere in Dubai.
Gold in Dubai is sold by Karat and weight. The higher the Karat of gold, the more it costs. A higher Karat indicates purer gold.
You should visit the Gold Souk in Deira on an off day if possible. Make your choice after browsing several shops. In the Deira gold market, many retailers charge more because of their prime location. Therefore, if you want to get a great deal, you have to search all the nooks and crannies.
Verdict
The Gold Souk Dubai offers an array of jewellery and gold accessories that are ideal for buying or simply admiring. The best gold prices can be found in Dubai, which is why people from around the world visit this place. So, go to this place if you're ever in Dubai and you'll be able to purchase gold at reasonable prices.