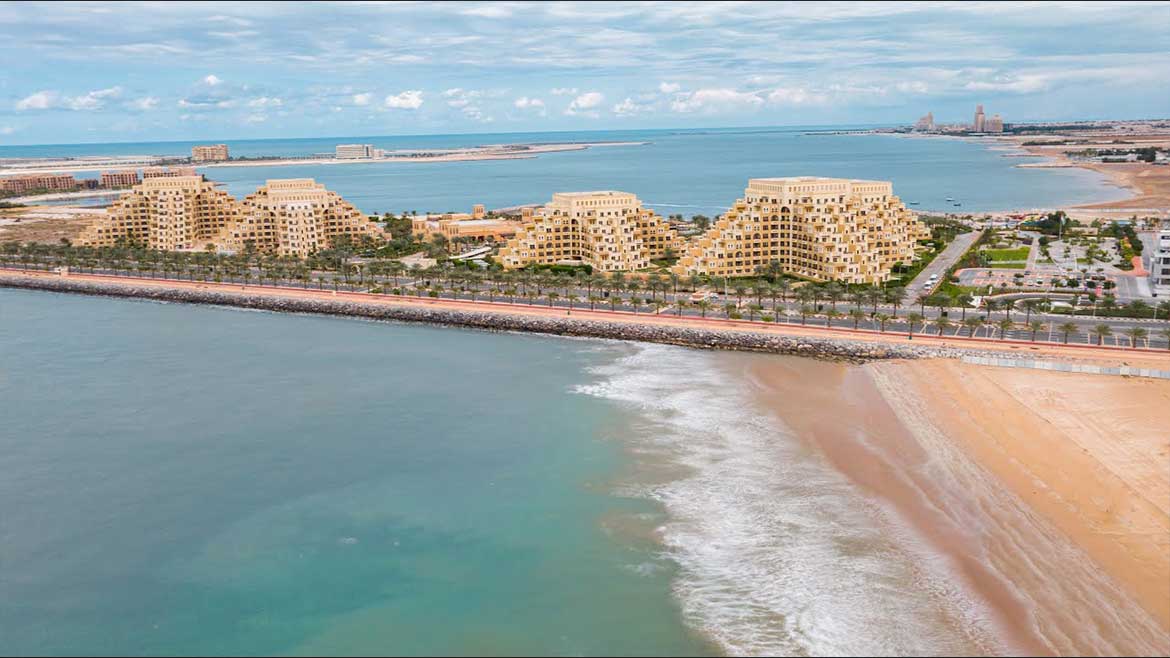 Fly Along World's Longest Zipline: Jebel Jais
Hey thrill seekers and adventure junkies, do you want an extra dose of fun while you are on a trip to UAE? Ras Al Khaimah's Jebel Jais is here to give you adventurous lifetime memories.
Located in the northern emirate of UAE, Ras Al Khaimah has become one of the adventure capitals of UAE with the beautifully located Jebel Jais mountain near Oman. This mountain gives you a breathtaking view while the desserts offer plenty of adventures. Watersports can be fun at the sea while paragliding is another adventure you can enjoy on an action-packed day. Sounds fun? This is only the beginning of the adventure. Welcome to UAE.
Let's explore the fun and adventure activities at Jebel Jais:
Fun at Jebel Jais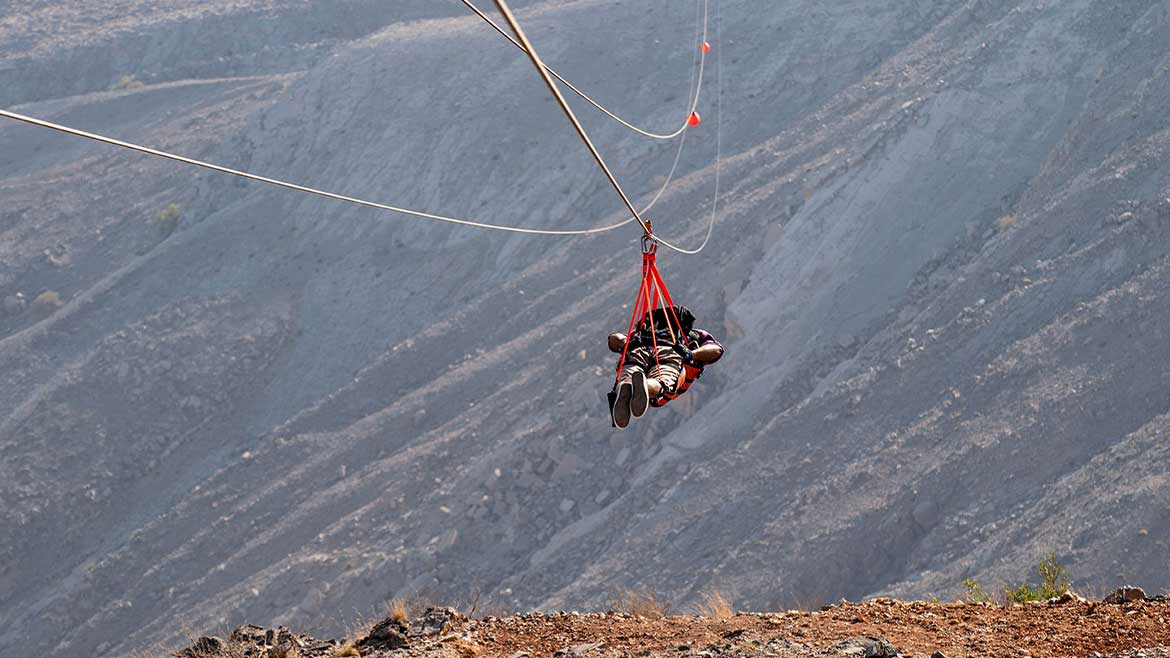 If you are planning to have a lot of fun and adventure, then Ras Al Khaimah is the place for you. There is a long list of activities that can be enjoyed at the UAE's highest peak.
Flight Experience
Do you want that adrenaline rush? Go for Jebel Jais Flight Experience. What you can expect in this experience is 90mph suspended wire traveling where you can enjoy the unspoiled mountain scenery.
As you hang in the air and enjoy the World's Longest Zipline, your speed will increase up to 93mph over the 1.7-mile course, and to your surprise, this will be 1,680 meters above sea level!
You have the option of zipping further as well. If you do that you can go on Jebel Jais Sky Tour. During this tour, you shall be covering three miles and seven different ziplines while taking the panoramic view.
Take a halt at the sky bridge
Stop by and enjoy the UAE's highest sky bridge. This bridge is 15-metres and is a part of the zipline tour. You can enjoy the scenic beauty of the mountains and the valley. Visitors will have to walk across this bridge in the clouds to reach the next section of the zipline tour. But trust us, it is worth experiencing. You can also explore the view as the Viewing Deck Park allows you to move at your own pace.
You will have binoculars and you can clearly view how people are enjoying their zipline course. While enjoying your coffee, simply sit back and relax while you are 1,250 meters above sea level.
The Sky Maze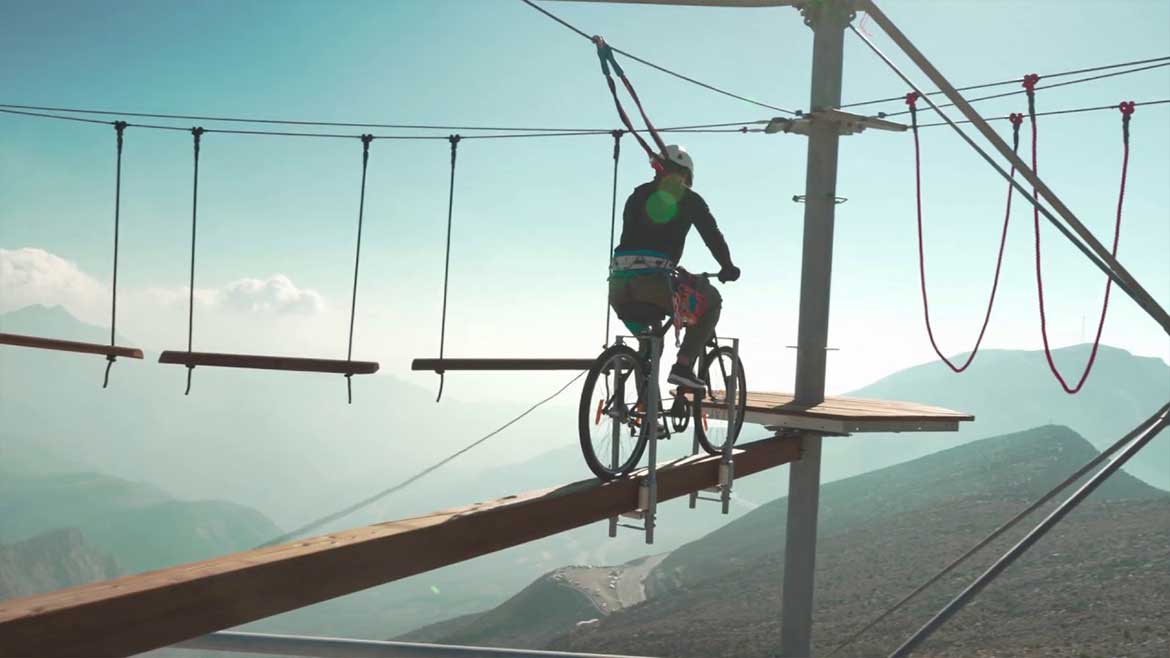 Sky Maze is one of the most unique experiences you will ever have in your lifetime. You can test your navigational skills to test at great heights with this Jebel Jais adventure. 10 meters above the ground, you are provided with narrow wooden ramps to navigate. There are various challenges that you may have to take on.
If you are interested, you can enjoy a bicycle ride across a wobbly bridge. You are certainly protected by a harness 24/7 but you will still have an experience that is worth remembering.
Try mountain climbing
If you want to try mountain climbing, go for "iron road". Via Ferrata-Italian allows you to enjoy mountain climbing securely. You are connected to the cables while a professional guides you regarding what is to be done and how. Don't forget to carry your GoPro else you will miss capturing the stunning view and the surrounding scenery.
Hiking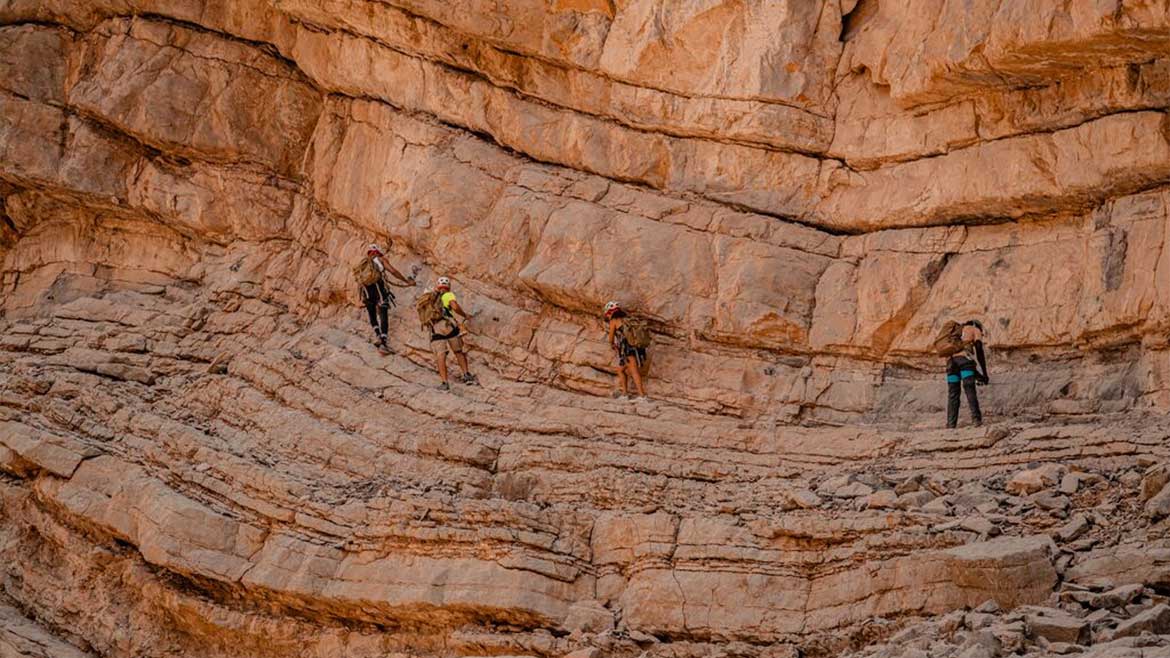 It is however a straightforward drive with highways taking you to the foot of the mountain before you turn onto the mountain road where you'll weave upwards for about 30 minutes before reaching the hiking starting point. Once you turn off the highway, the road is signposted 'Jebel Jais'.
Experience the landscape by walking as you opt to hike. It is a straightforward drive that will take you to the mountain foot. A lightweight bag with essentials and hiking shoes is all you require for a smooth hiking adventure. You can choose any one of the six trails as all of them to have different difficulty levels. Walk one step at a time to reach the mountain and then admire the best views from the top.
More to explore at Ras Al Khaimah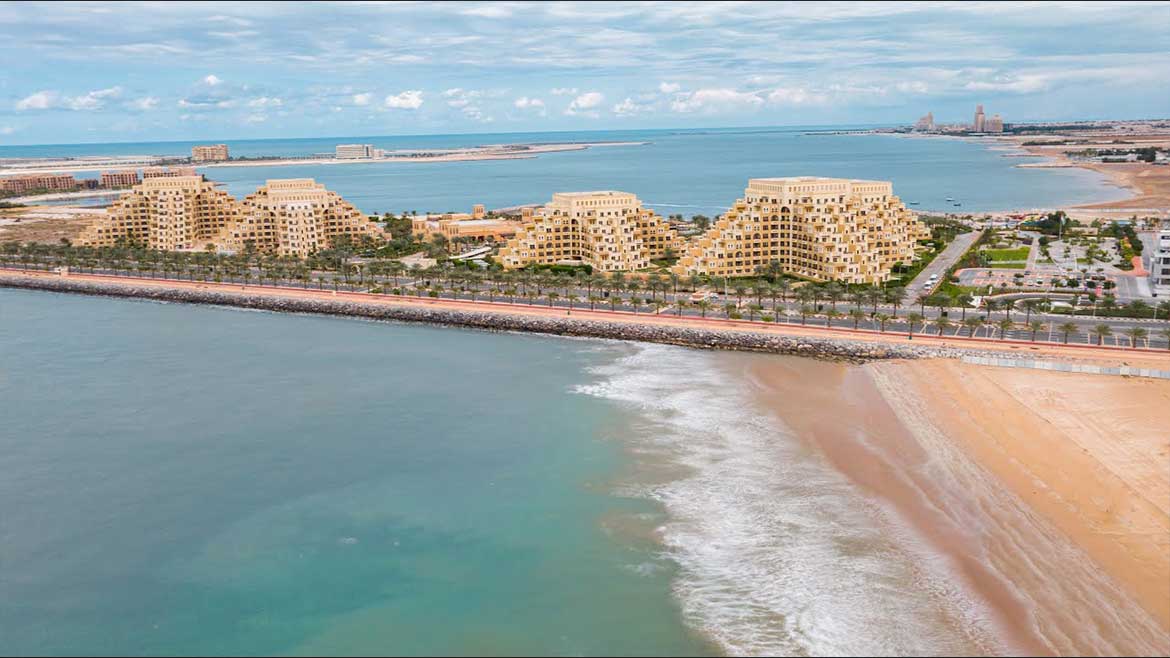 Jebel Jais is not the one place adventure seekers can explore, they have more options:
Canyoning at Wadi Showka
In the south of Ras Al Khaimah, Wadi Showka has a diverse range of options available. You will explore local farms, mountain foothills, and beautiful scenery during the journey. While exploring, start the day before sunrise and enjoy the sunset in the evening.
Enjoy canyoning and get wet. You can also try backpacking, mountain survival, and epic hikes during the day excursions.
Wrapping Up
Lose yourself in the beautiful world of adventure. The aforementioned are fun-filled activities that everyone will enjoy. The city has a lot to proffer to the locals and the tourists. So, pick up the activity you feel you will love the most and have the best time with your friends, family, or solo.