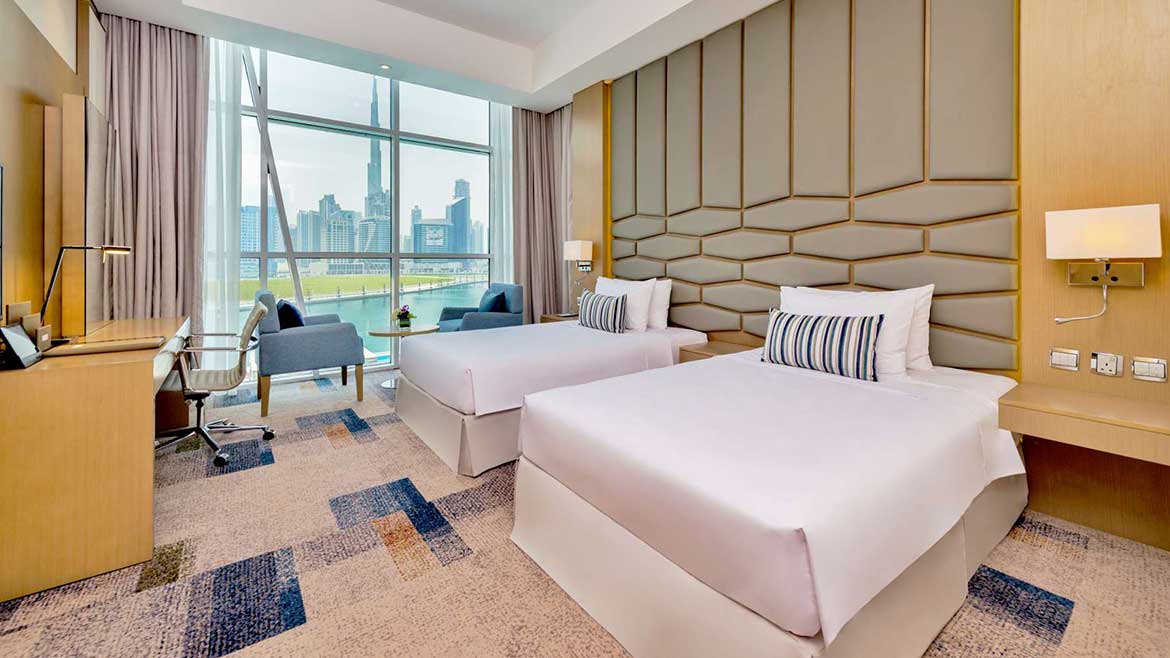 Explore the Top Lowest Price Accomodation in Dubai
Without a doubt, one of the world's best-known cities is Dubai. Every traveler's dream is to visit Dubai once in their lifetime, as the city has everything from historical sites and modern buildings to insatiable street cuisine and incredible nightlife. You wish to revisit the city of gold because of the way it feels. However, when you travel frequently, you need to choose decent, reasonably priced hotels in Dubai. Fortunately, Dubai offers services to people from all over the world. We have compiled a list of budget hotels in Dubai to make your search easier. To find out all about options for cheap accommodation in Dubai, their amenities, and location, continue reading!
Grand Central Hotel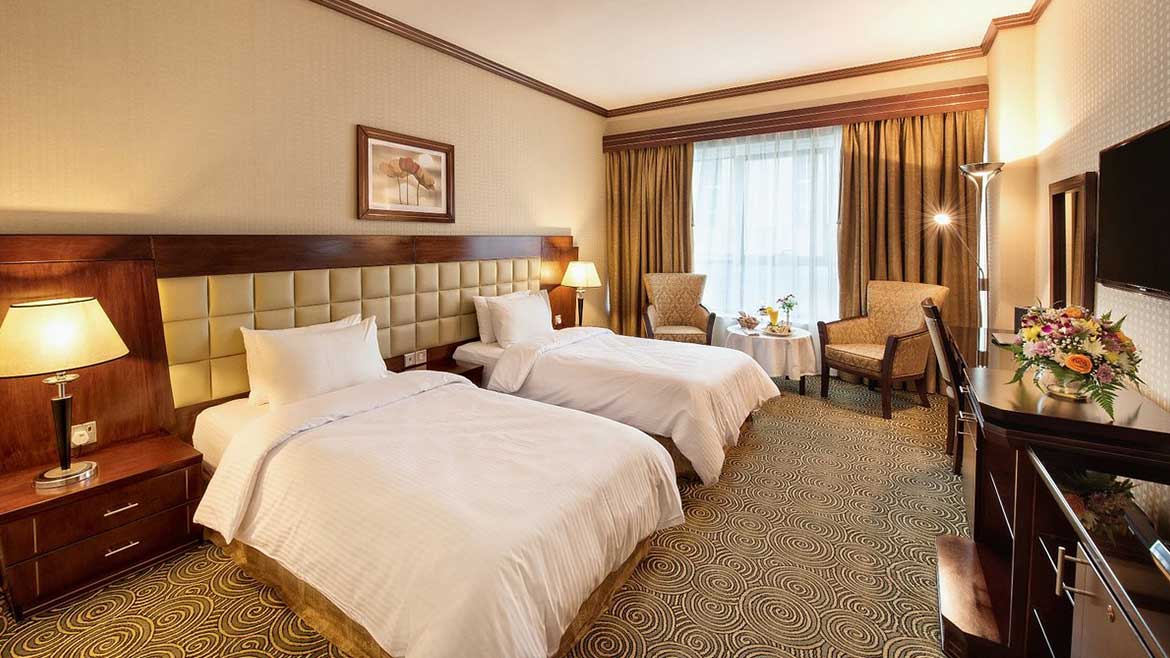 Al Riqqa Road in Deira is where you'll find the Grand Central Hotel. The Dubai International Airport is only a 7-minute drive away and has reasonable prices, specifically for families. It is also a practical choice for travelers due to its proximity to well-known attractions like the Sheikh Mohammed Centre for Cultural Understanding and Bur Dubai Abra Dock. Additionally, the Riqqa metro station, which provides access to any location in Dubai, is just a 2-minute walk away. 
Grand Central Hotel, a 4-star hotel, eliminates the misconception that cheap hotels lack quality by prioritizing it above all else. It has about 140 rooms, 6 opulent suites, and a wide range of amenities to make your stay as comfortable as possible. You get access to a minibar, satellite TV, high-speed WiFi, a swimming pool, a spa, and a fitness center as a guest, among other comforts. 
Address: Al Riqqa Road – 24C Muraqqabat Street – Deira – Dubai – United Arab Emirates
Phone: +971 4 299 9977
Majestic City Retreat Hotel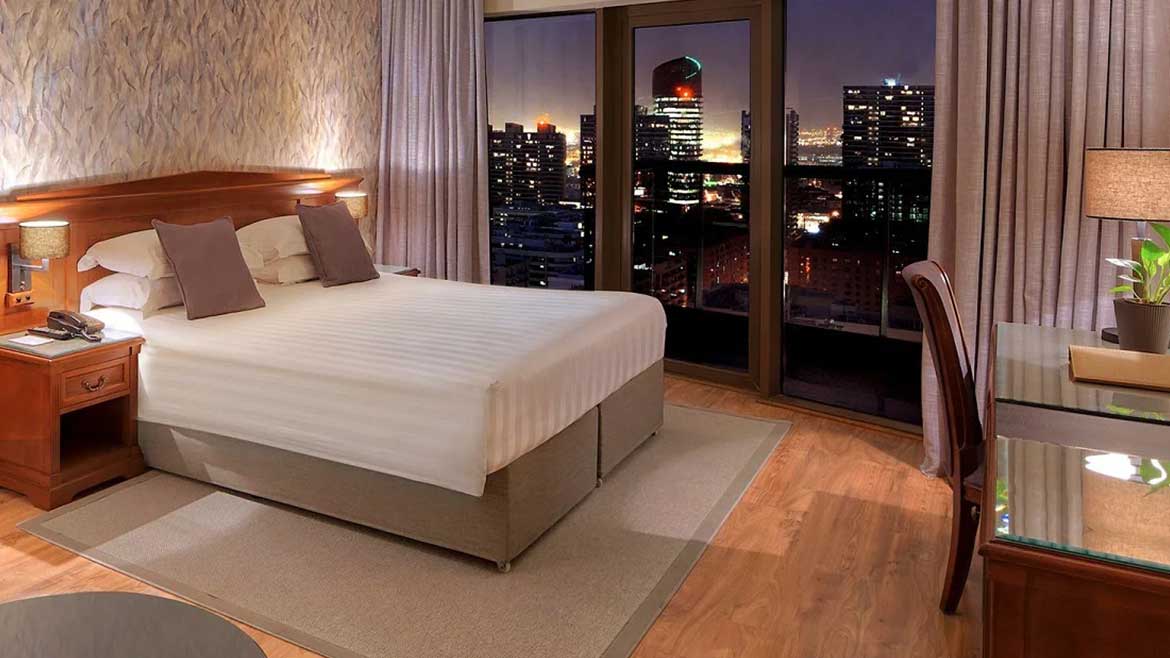 Majestic City Retreat Hotel is a name that many people would recommend when discussing high-quality hotels in Dubai that are also reasonably priced. In addition to the affordable price, this budget hotel in Dubai has a welcoming atmosphere and appealing interior style. It serves as many people's second home. Majestic City Retreat is one of Dubai's most luxurious yet affordable hotels, with over 260 rooms, over 20 hotels, and a range of amenities. Reserving a cheap hotel will be easy for you on a limited budget. Take in the sights of Dubai's renowned skyline and the Burj Khalifa. In addition to standard amenities, this low-cost hotel in Dubai provides a free shuttle service to assist you in exploring all the nearby beaches. 
Address: 103 Al Mankhool Road – Al Mankhool – Dubai – United Arab Emirates
Phone: +971 4 359 8888
Orchid Vue Hotel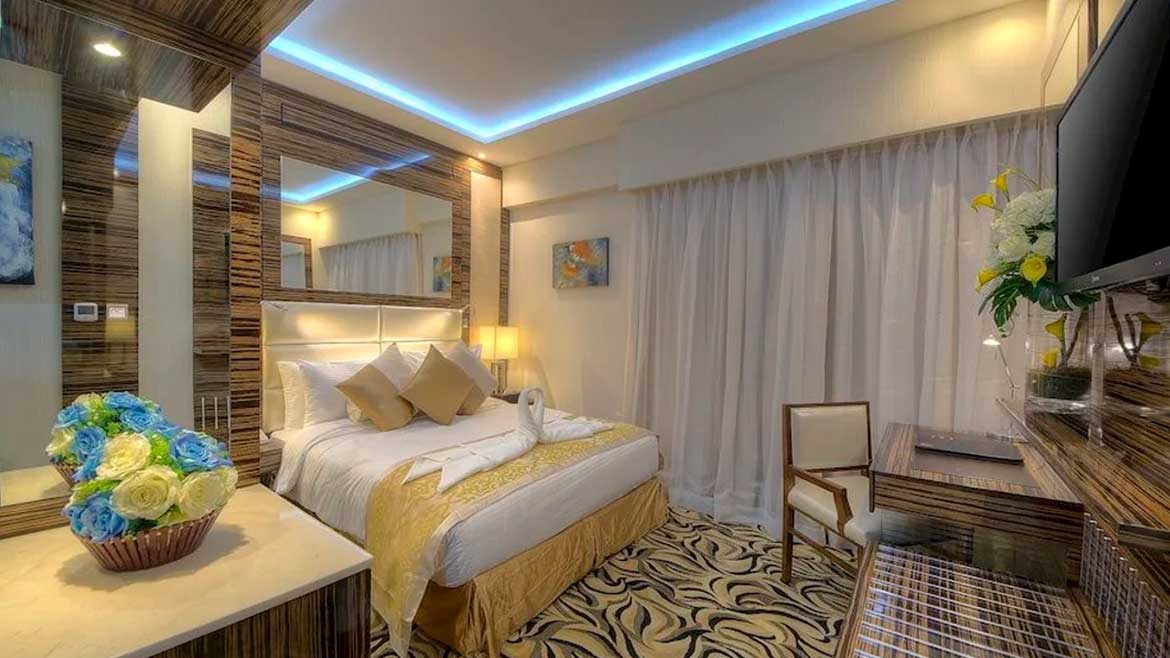 Another old neighborhood in Dubai is Al Fahidi. One of the top hotels in that area is The Orchid Vue, which includes rooms designed in sand-colored tones. Free Wi-Fi, a sauna, a fitness center, and an outdoor pool are all included in the amenities. The proximity to the Dubai Museum and numerous other attractions is another benefit. Being close to the Al Fahidi Metro Station, staying at the hotel will also save you money on transportation to other areas. 
Address: Khalid Bin Al Waleed Road – Street No 1A – Dubai – United Arab Emirates
Phone: +971 4 351 0004
Grand Excelsior Hotel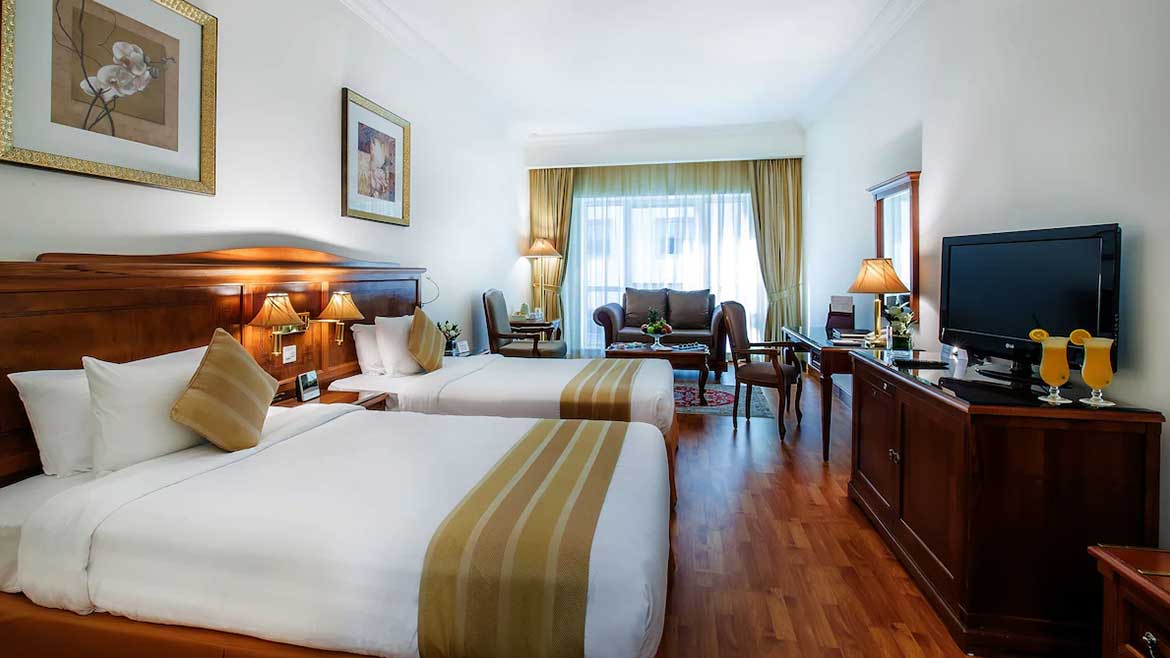 Bur Dubai neighborhood has a rich heritage. If you want to experience city life in its traditional form, this palace is the place to go. Another accommodation in Dubai, the Grand Excelsior Hotel, offers large banquet halls, advanced conference spaces, a business center, and, most importantly, pleasant accommodations. Additionally, it offers a huge pool with lounge chairs, a spa with a Turkish bath, and a fully functional gym. Additionally, the hotel offers quick access to delicious food and beverage outlets. 
Address: Bur Dubai – Kuwait St – Al Mankhool – Dubai – United Arab Emirates
Phone: +971 4 359 9992
Fortune Plaza Hotel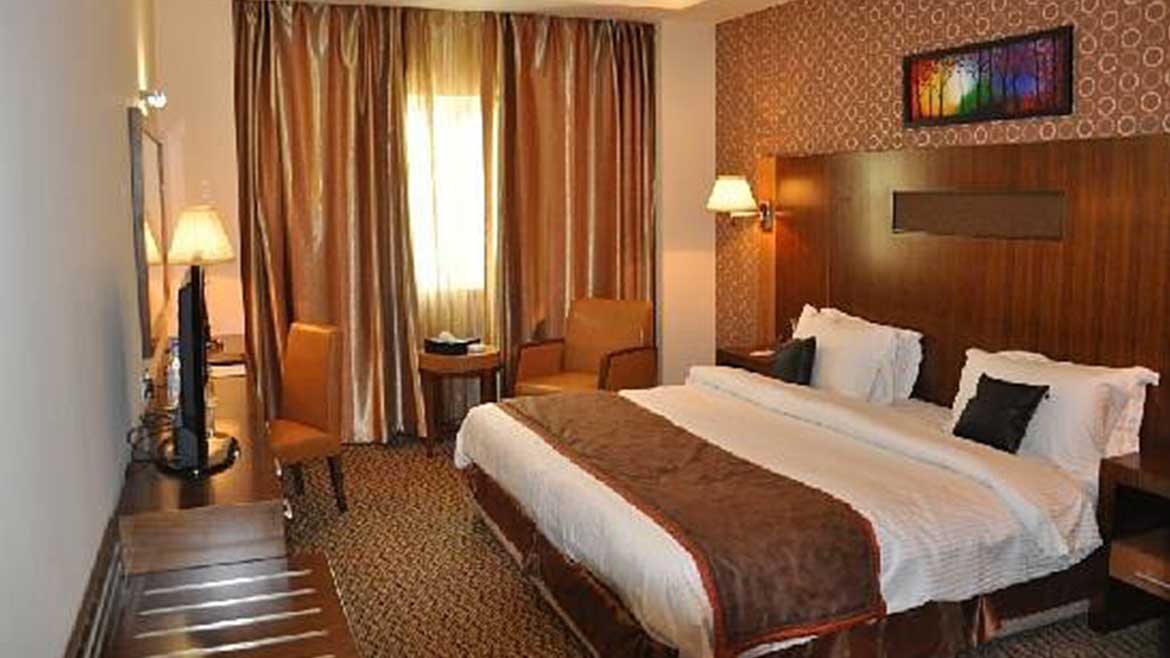 Without including the Fortune Plaza Hotel, our list of affordable hotels in Dubai would be incomplete. All the amenities of a 5-star hotel are available in this 3-star facility. It is situated in Al Qusais and features a sizable pool with sun loungers, a cutting-edge gym with personal trainers, and a sophisticated business center. 
The inside of the Fortune Plaza Hotel features tailored wall coverings, furniture, and floor-to-ceiling windows. The rooms are clean, comfy and have incredibly helpful room service. You can order from their special menu for the evening, and you may get a buffet breakfast. This makes it one of the top cheap hotels in Dubai, along with a cozy, stylish ambiance and other well-known amenities suited for tourists and business travelers.
Address: Al Nahda St – Al Qusais – Al Qusais 2 – Dubai – United Arab Emirates
Phone: +971 4 263 5500
Wrap-Up!
We have compiled a list of the top affordable accommodation in Dubai for you. Explore all these to find the best one for your next Dubai trip. Keep visiting Dubai Local for interesting and helpful information about hotels, restaurants, and more places to explore in Dubai.