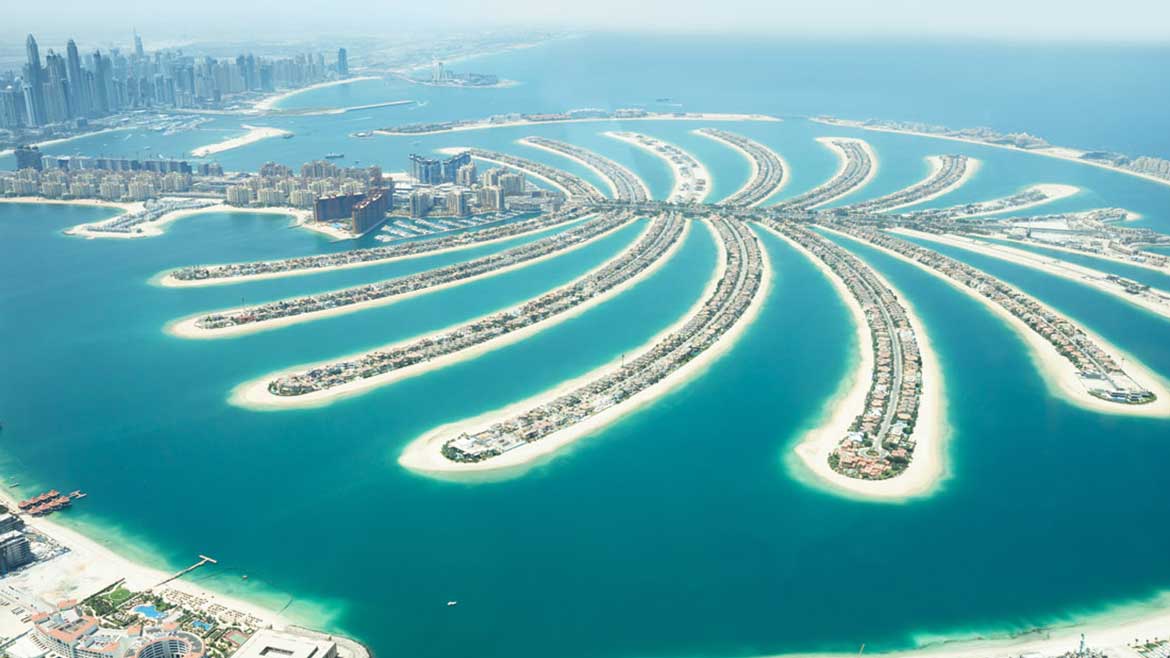 Explore the Palm Jumeirah – Dubai's Iconic Man-Made Island
When Dubai's Palm Jumeirah was first unveiled several people expressed disbelief because it seemed impossible to create a vast artificial archipelago in the shape of a Palm tree. For the past 20 years, this Dubai landmark has continued to set the standard for coastal development.
Palm Jumeirah is the most amazing landmark in Dubai. Residents can unwind and rejuvenate all year long on the white, sandy beaches along the Palm's edge, and boating and water activities are widely available. Several five-star resorts and hotels offer what seems like an endless choice of great eating, nightlife, and entertainment an option within the confines of this unique island.
Palm Jumeirah stands out as a special place to visit because it offers all the energy of an urban area along with the peace and comforts of an island paradise.
When you first arrive at Palm Jumeirah, one of the first things you notice is its enormity. The outer crescent of this enormous archipelago, which can be seen from space, is more than 10 miles long. Also, there is a considerable distance between each hotel, making walking difficult. Taxis are inexpensive and widely available, and a monorail connects the base of the trunk to the Atlantis, giving it the perfect starting point for exploring Palm Jumeirah's must-see attractions.
In this blog, we will unfold the hidden facts of Palm Jumeirah, the iconic island in Dubai.
How to Reach Palm Jumeirah?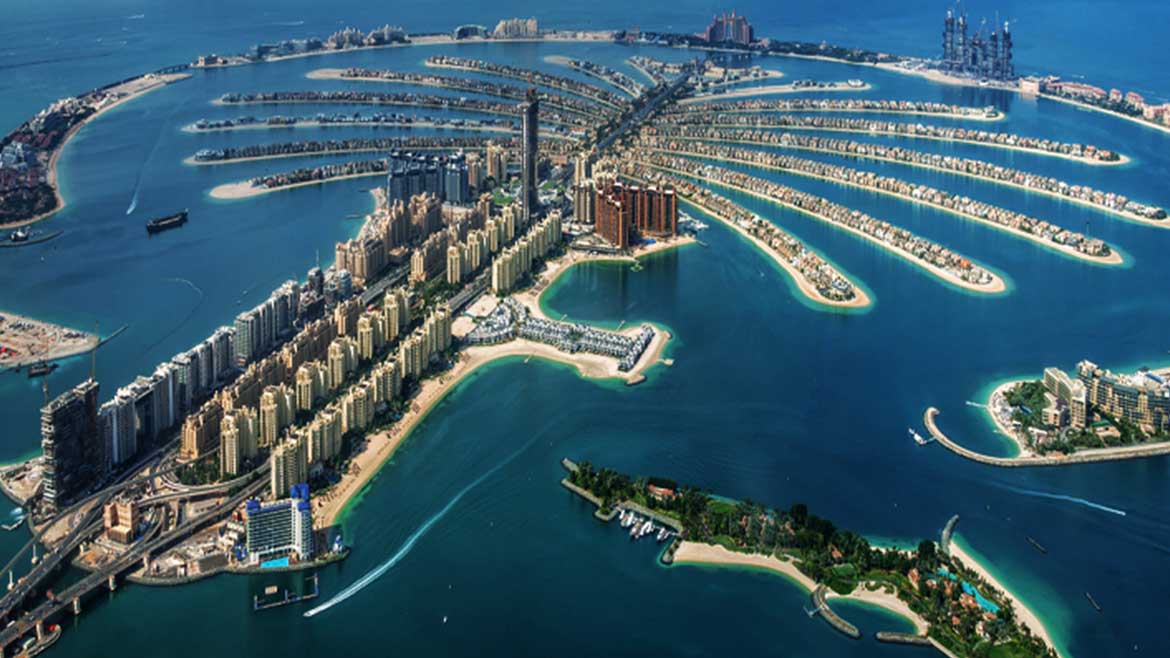 Access is easy because of a network of roads, tunnels, and options for public transit including the Palm Monorail. The rail service offers stops at Atlantis, The Palm, and Nakheel Mall and provides a free parking lot at the foot of The Palm.
There are several private tour companies to choose from, and a popular option is to sail around Palm Jumeirah in a yacht or speedboat. As an alternative, you may take in the boats from the lively Palm West Beach or the Palm Jumeirah Seafront. Skydive Dubai offers aerial adventures for thrill-seekers.
Take a tour of The Palm Fountain, the largest dancing fountain in the world, or go to Club Vista Mare, a group of restaurants built on a pier that projects out into the ocean, for a relaxing evening. Each restaurant offers a view of the magnificent Burj Al Arab, the Dubai skyline, and the Arabian Gulf.
Explore Houses in Palm Jumeirah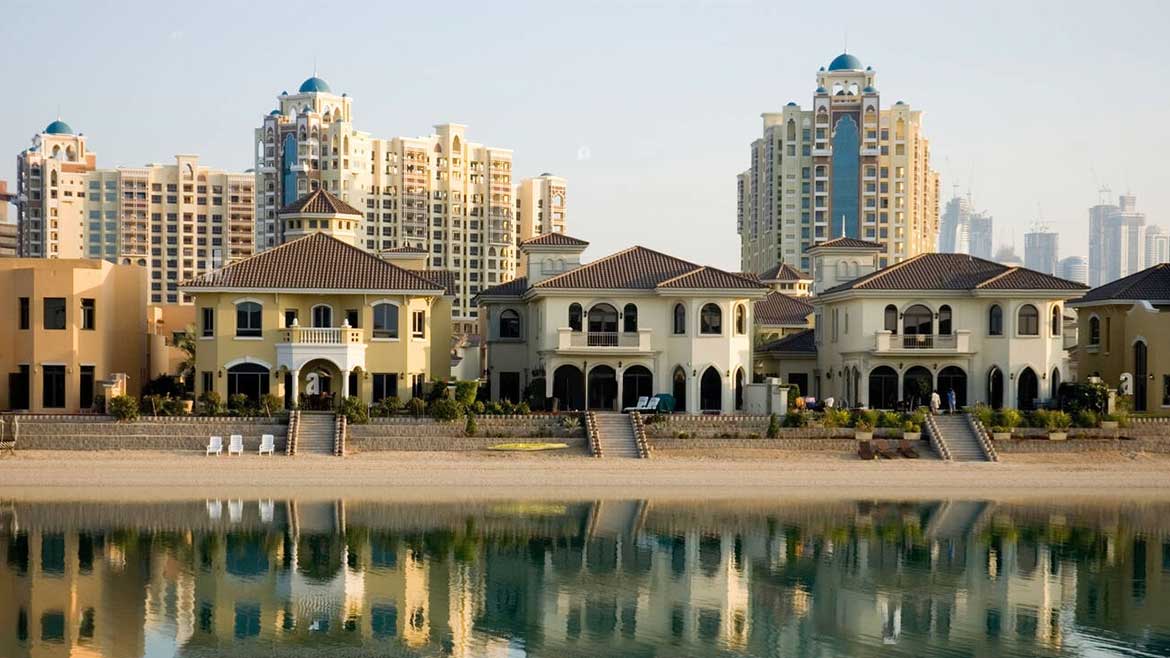 In contrast to the urban bustle of Dubai, the bulk of houses in Palm Jumeirah are villas or low-rise apartment structures.
Architecture and interiors are typically modern designs that stress elegance and sophistication and feature clean, basic lines, floor-to-ceiling windows, and open floor layouts, whether in a large villa or a luxurious apartment. Moreover, homes may include distinctive Modern Arabic features like lattice screens, ceiling murals, and golden accents.
Apartment residents in many buildings have access to fine dining options, housekeeping services, and other lux resort features.
Several properties come with access to swimming, whether it is in the crystal-clear oceans off the shores of all the islands, in private pools, or in magnificent public pools like the 90-meter-high infinity pool at The Royal Apartments at Atlantis.
The Atmosphere at Palm Jumeirah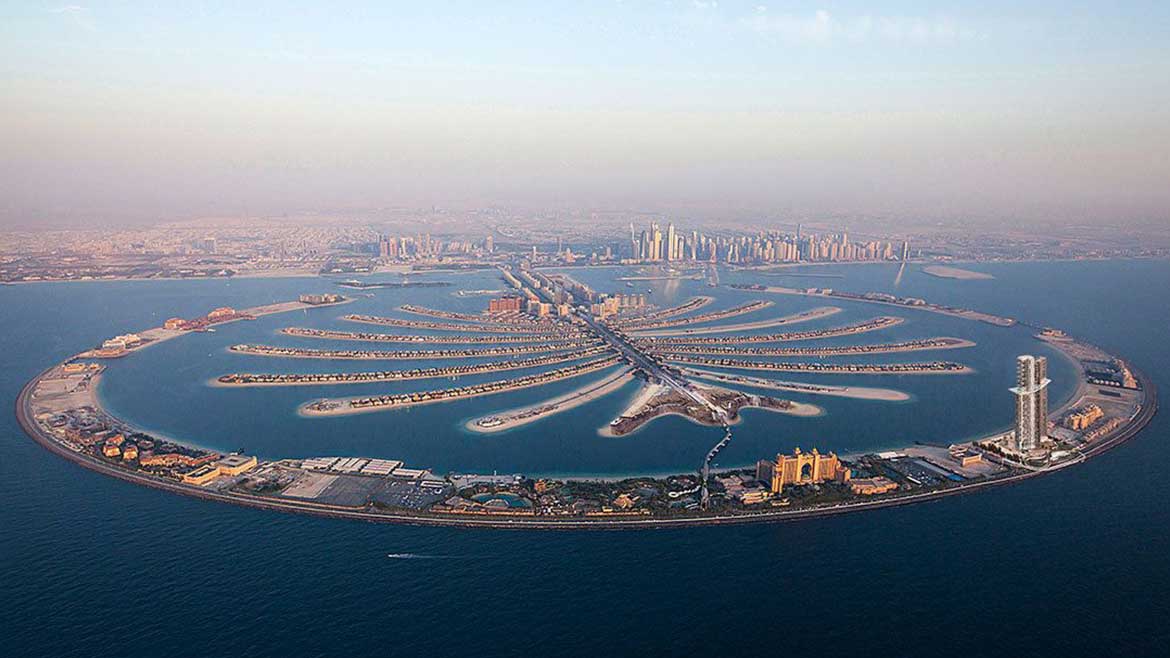 While having a reputation for being home to opulent hotels and resorts, Palm Jumeirah is also a seaside town where locals can see signs of everyday life and neighborhood. Grand hotels are mingled with everyday necessities like groceries, city parks, and hospitals.
The public offerings of upscale institutions, however, rank among the best advantages of living on the Palm. Some of the most impressive dining establishments and bars in Dubai are found inside major hotels.
How long does it take to finish?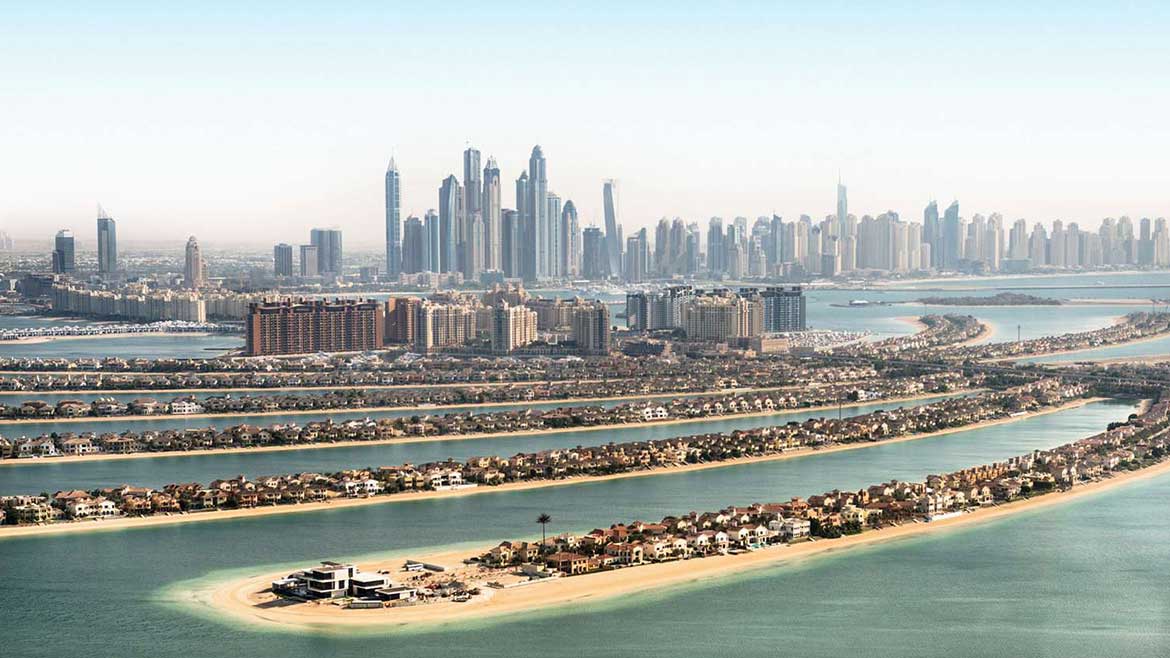 The first and smallest of the three planned Palm Islands, Palm Jumeirah, took years longer to build than expected, but today its "trunk" is a huge expanse of shopping centers and elegant hotels. The 17 fronds are bordered by McMansions. The island's beaches on the crescent are connected to the island by a six-lane underwater tunnel, and the island is served by the first monorail in the Middle East.
Wrapping Up
One of the world's largest construction projects and a well-liked tourist destination is Dubai's Palm Jumeirah. With a 3-mile-long trunk and a fan of fronds bordered by opulent houses and five-star hotels, this artificial archipelago that juts into the Arabian Gulf was built to resemble a palm tree.
We hope this article helped provide complete information about Palm Jumeirah.