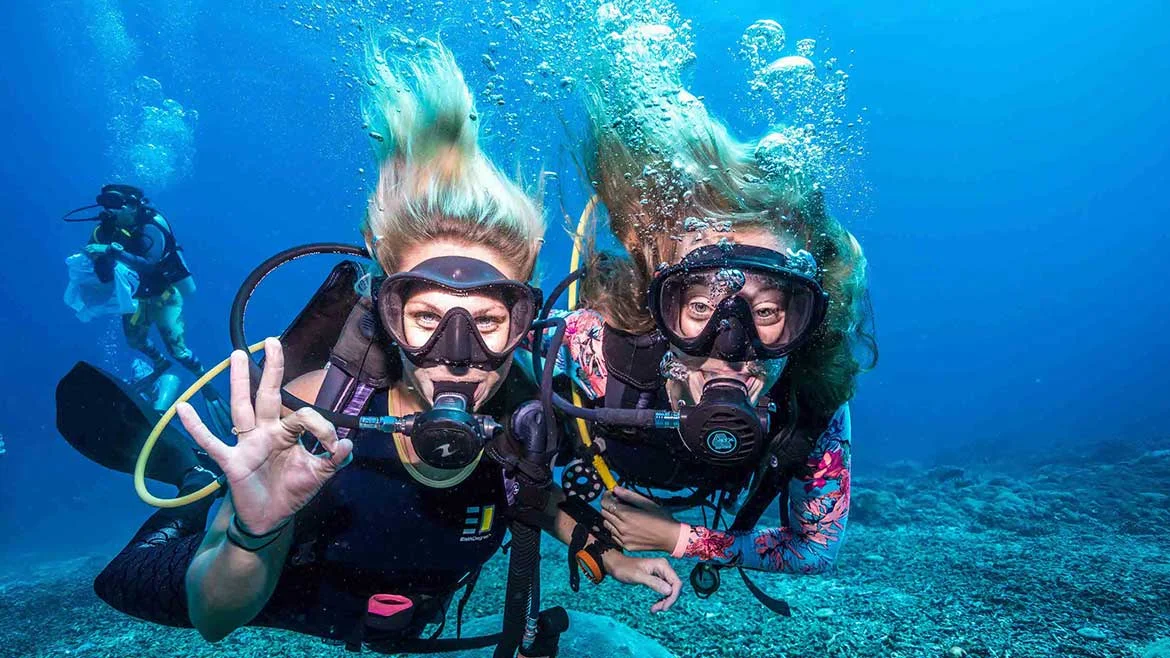 Dubai's Aquatic Wonders: The Ultimate Top 10 Scuba Diving Guide Featuring Price and Timing Details
Dubai, a shimmering jewel of the United Arab Emirates, offers amazing places of aquatic wonders for scuba diving enthusiasts. A world of undersea attractions, including bright coral reefs, sunken shipwrecks, and a variety of marine life, opens up underneath the sparkling skyline. Regardless of your level of diving experience, the city's reputed scuba centres promise risk-free adventures. Dive deep into the azure waters to find a world of wonder. 
Top 10 Places for Scuba Diving in Dubai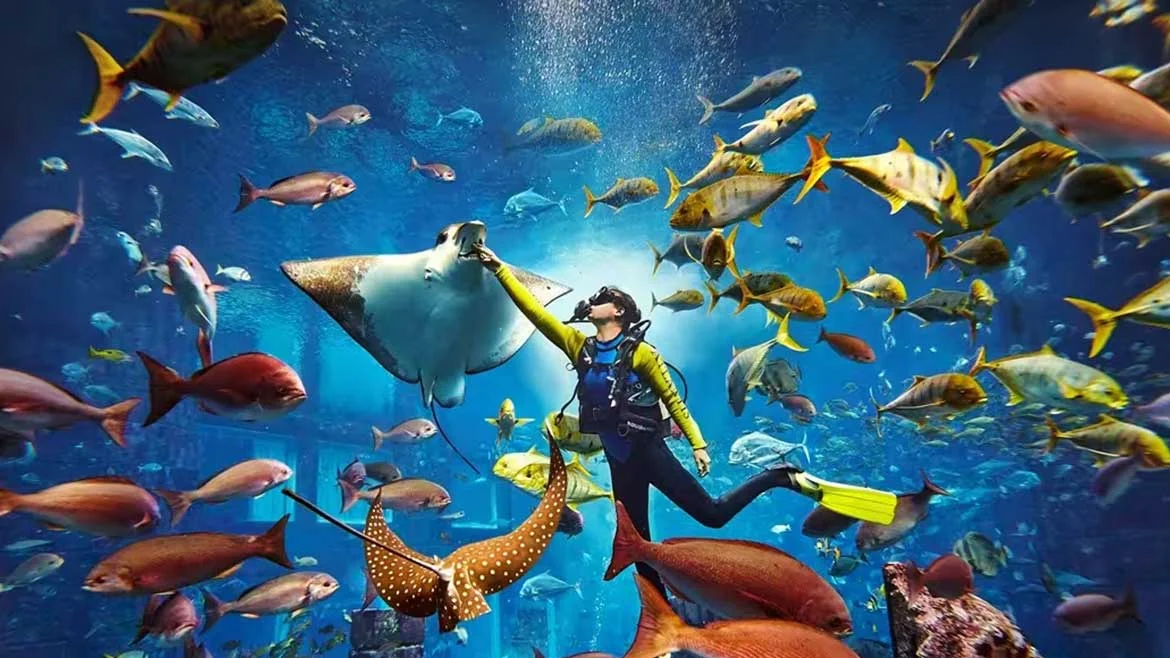 Here are ten of the most popular scuba diving destinations in Dubai, including their details: 
1. Dubai Mall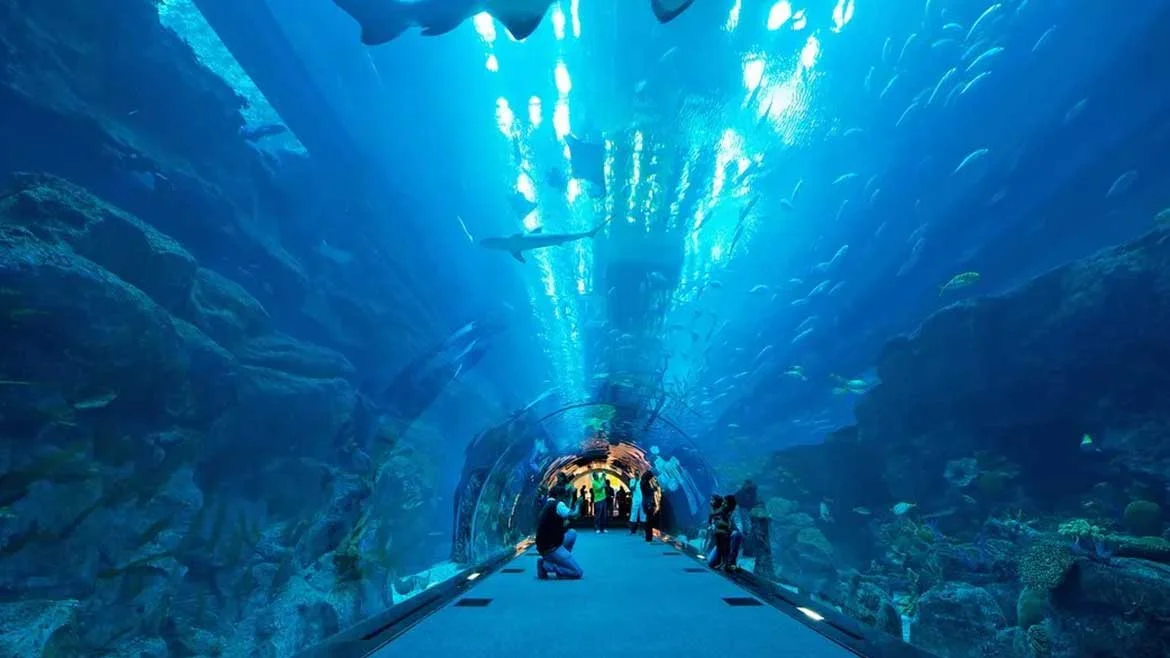 Scuba diving in Dubai Mall offers an unforgettable marine adventure in a surreal urban setting. The Dubai Aquarium & Underwater Zoo, located behind the mall's recognisable glass exterior, features an exciting underwater world. Certified divers can dive into the colossal tank, surrounded by thousands of marine creatures including sharks, rays, and colourful fish. 
The experience contrasts the busy mall atmosphere with serene underwater peace. It is a rare chance to be surrounded by the bustle of the city while stunned by marine life. Scuba diving at Dubai Mall is one of the best things to experience in Dubai. 
Location: 

The Dubai Mall – Downtown Dubai – Dubai – United Arab Emirates

Price: 

968 AED

 
Timing: 

Starting at 01:00 pm to 03:00 pm or 05:00 pm
2. Jumeirah Beach
Jumeirah Beach's scuba diving offers a mesmerising underwater experience in the centre of Dubai's colourful coastal scenery. Divers are welcomed by a mesmerising world of colourful coral reefs, diverse marine life, and the allure of undiscovered shipwrecks when they dive into the clear waters of the Arabian Gulf. 
The warm, crystal-clear waters guarantee excellent visibility, enhancing the experience as you encounter colourful groups of fish gliding through the depths. Jumeirah Beach's underwater wonderland, which is a must-visit location for nature lovers and marine enthusiasts alike, promises a memorable trip into a world of peacefulness and discovery. 
Location: 

Jumeirah Beach, Dubai, UAE

 
Price: 

AED 540 per person 

 Timing: 

9.00am- 7.00pm 
3. Dubai Marina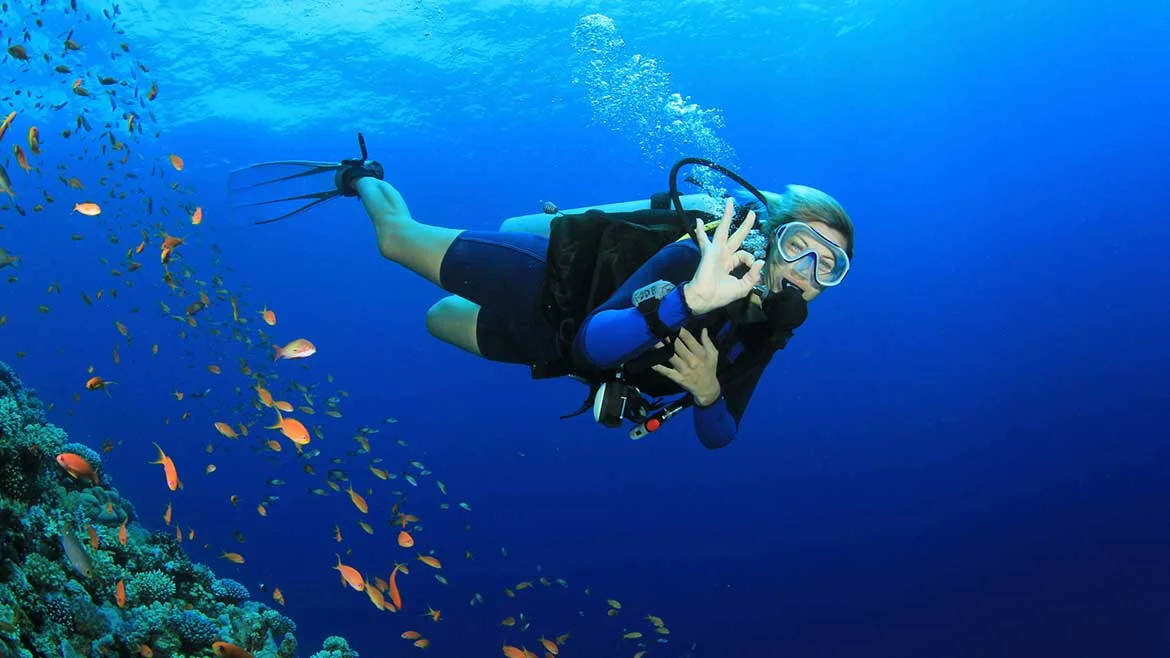 The Dubai Marina provides amazing underwater adventures amidst the beauty of the city. A vivid aquatic world is hidden by the turquoise seas beneath the shiny buildings. A world filled with coral gardens and vibrant underwater life is accessible to adventurous travellers, offering a dramatic contrast to the cityscape above. 
Dubai's warm waters provide comfortable diving conditions year-round, attracting both beginners and experienced divers. The underwater wonders, such as man-made reefs and buried riches, offer a special diving location where nature and modernity coexist. Each dive into Dubai Marina's depths is an extraordinary merging of worlds as it reveals a blend of man-made wonders and natural beauty.
Location: 

Habtoor Grand Resort Dubai Marina, Dubai

Price: 

AED 449 per person 

Timing: 

Various
4. Zainab Wreck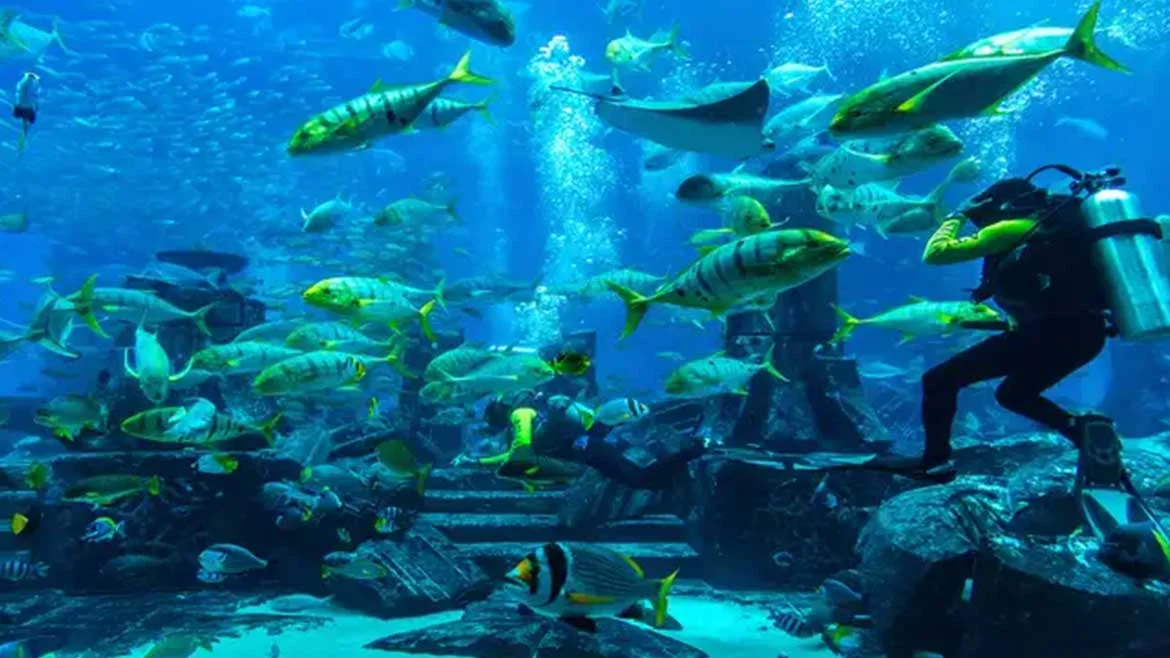 The sunken cargo ship Zainab wreck, which is situated in pristine seas, provides divers with the opportunity to explore its broken hull, which is now a flourishing artificial reef. As you dive deeper, you will notice that this wreck is now home to a variety of colourful fish, bright corals, and swaying sea plants. 
Every dive at the Zainab wreck is an unforgettable experience because as you negotiate between the ship's cracks, the gloomy yet fascinating ambience transports you to a world where time stands still.
Location: 

Located in the Red Sea, approximately 65 nautical miles northwest of Jeddah, Saudi Arabia

Price: 

Starts from 400 AED 

Timing: 

8:00 AM – 6:00 PM
5. Atlantis the Palm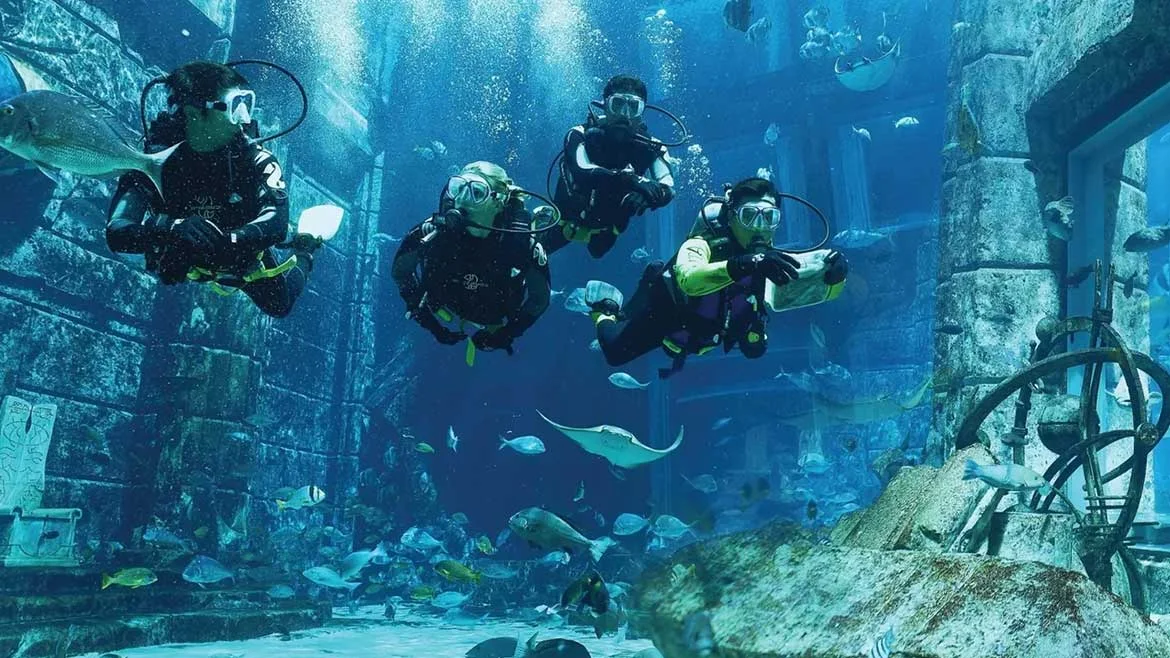 Scuba diving at Atlantis, The Palm is a breathtaking adventure that transports divers into a fascinating underwater world. This lavish resort provides a unique underwater adventure. Divers are greeted by the gorgeous Ambassador Lagoon, which is home to thousands of marine species, as they descend into the vivid blue waters. 
They swim among graceful rays, majestic sharks, and vibrant tropical species amidst broad artificial ruins. The warm, clear waters and carefully crafted environment create a surreal encounter with the ocean's wonders. 
Location: 

Crescent Rd – The Palm Jumeirah – Dubai – United Arab Emirates

Price: 

970 AED 

Timing: 

10:00am – 9:00pm
6. Mariam Express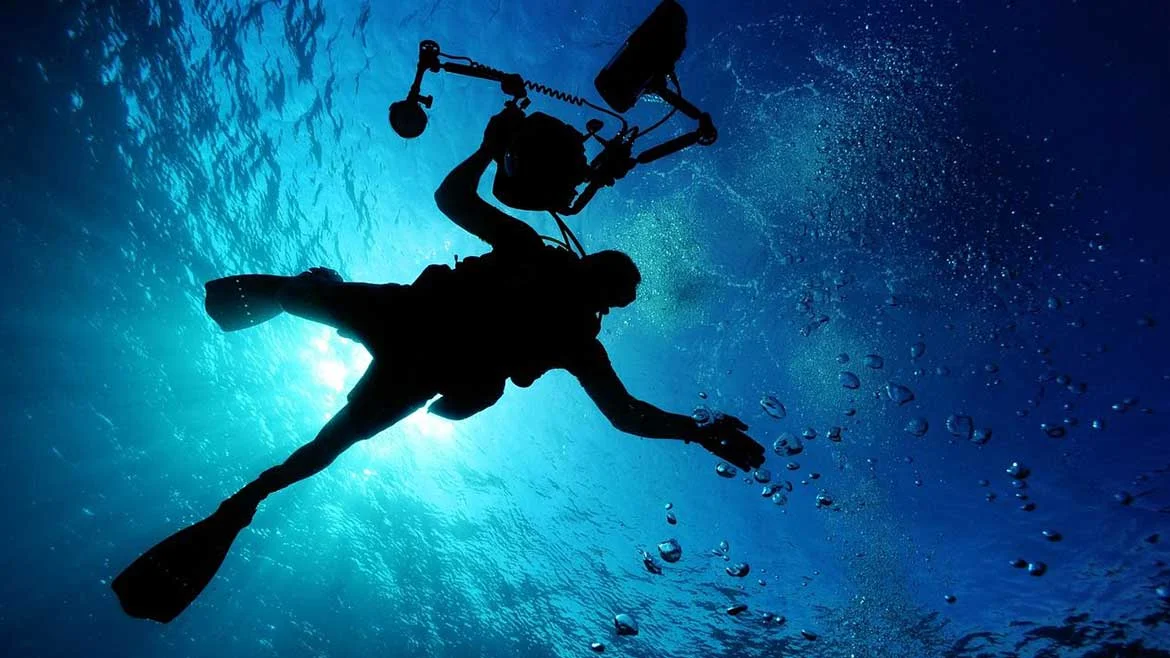 Scuba diving at Mariam Express offers a world of underwater wonders that captivate all of your senses. For divers, this diving location—known for its diverse marine life—offers a thrilling adventure. As divers sink into the blue depths, they come across vibrant coral gardens overflowing with life. 
The wreck sites, such as the Mariam shipwreck, give the dive a sense of mystery and history while displaying how nature can reclaim man-made structures. Every second spent underwater with Mariam Express becomes a memorable experience permanently inscribed in the memories of divers. 
Location:

 A boat ride of between 45 to 60 minutes from Umm Suqeim Harbour

Price: 

Approx. 155 AED for one person 

Timing:

Based on diving centre itineraries
7. Sharm Rock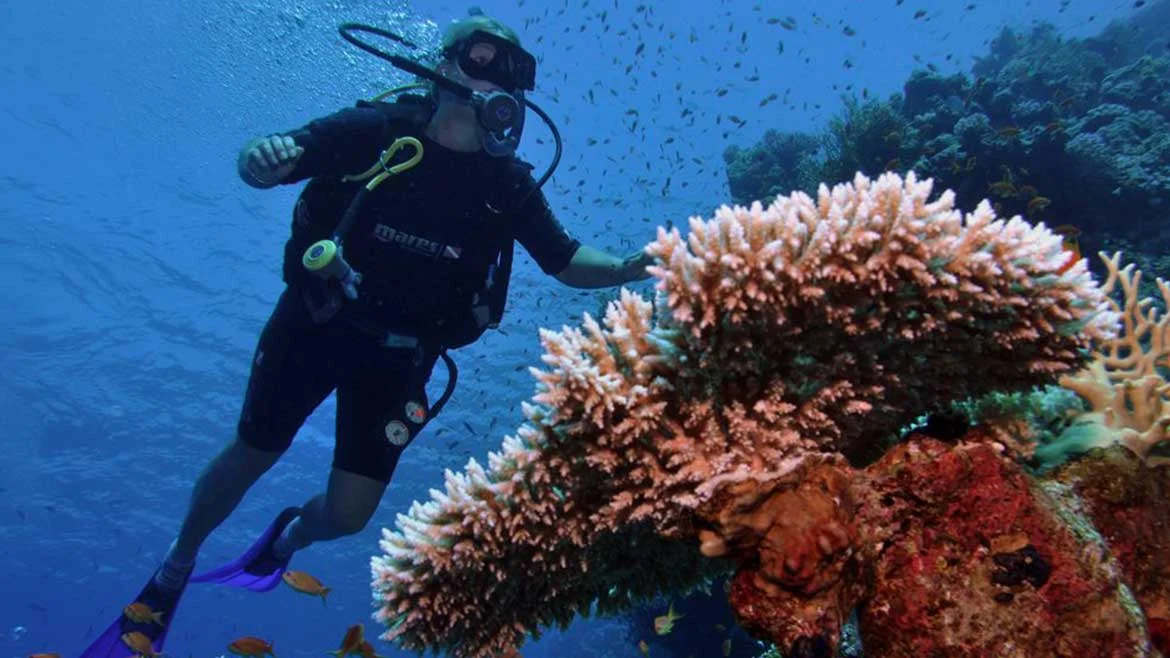 Divers who go scuba diving at Sharm Rock experience incredible journeys into an underwater paradise. This spot, which sits in the heart of the Red Sea, is home to an array of marine creatures and fascinating coral structures. 
The unusual topography of Sharm Rock, which is dotted with cracks and caves, calls for exploration and discovery. The gentle currents carry divers along, offering an enjoyable and thrilling experience in equal measure. Everyone who ventures beneath Sharm Rock's depths will have an extraordinary underwater voyage as it reveals its secrets with each dive.
Location: 

F9J8+W9 – Fujairah – United Arab Emirates
Price: 

Starts from 200 AED depending on the package and diving service

 
8. Martini Rock
 
At Martini Rock, diving is a magical underwater adventure. The rock's unique formations host an array of vibrant corals, dancing sea fans, and darting fish species. Meeting beautiful rays and inquisitive sea turtles only adds to the strange experience as does the play of light and shadow through the ocean. 
The underwater world around Martini Rock is evidence of nature's artistic talent and draws divers into its fascinating embrace.
Location: 

89 MJ+XFX Khor Fakkan, Sharjah – United Arab Emirates

Price: 

Starts from 350 AED 

Timing: 

Based on diving centre itineraries
9. Dubai World Islands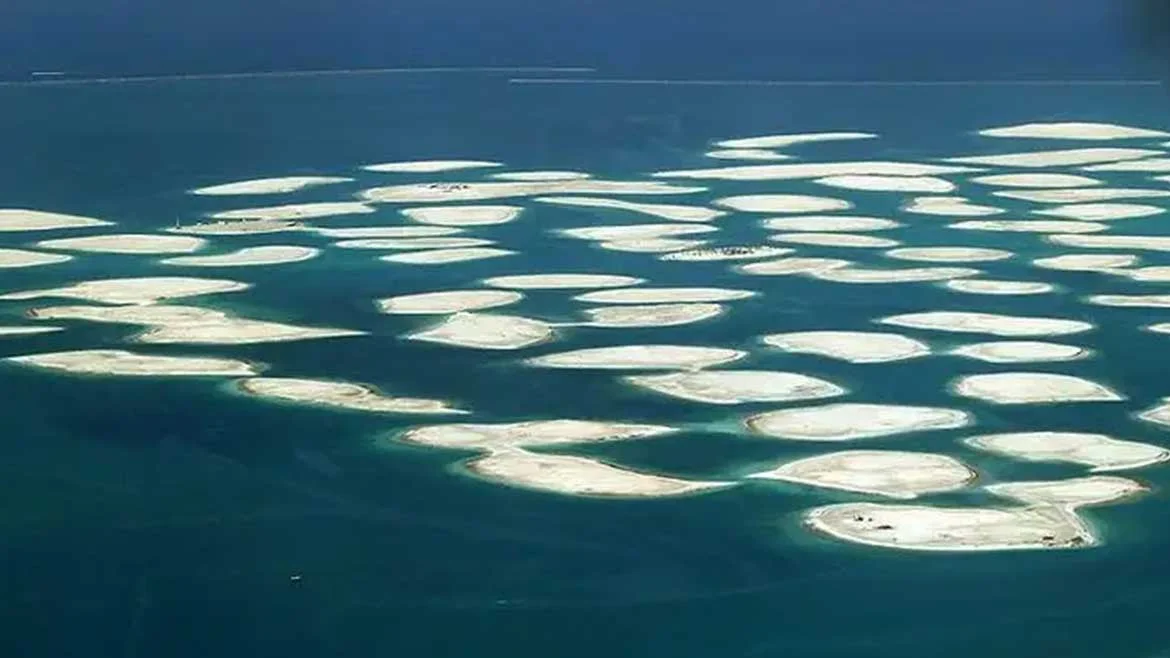 Diving in Dubai's World Islands is a fascinating adventure. These man-made islands, which are a fresh addition to the west coast, have developed into healthy marine life habitats. Colonies of underwater fauna and flora have grown due to the ecosystem's meticulous maintenance. 
With careful attention to growth, the islands have the potential to become a premier scuba diving site in the UAE. Exploring these underwater wonders shows a vibrant world under the seas, where the harmony between human creativity and nature's persistence comes to life.
Location

: Located in the waters of the Persian Gulf, off the coast of Dubai, United Arab Emirates
Price: 

Approx. 175 AED for a dive per person

 
10. Deep Dive Dubai 
Deep Dive Dubai, which features a world-record-breaking 60-metre depth, reveals an aquatic world rich with delights and surprises. Its huge 14 million-litre pool, which is kept at a cosy 30 degrees, promises ideal conditions for exploration all year round. 
Discovering an abandoned subterranean city with themed zones hidden among the depths inspires curiosity. Beginners can use scuba equipment to descend up to 12 metres, which is suitable for both certified and uncertified divers and provides a doorway to the fascinating aquatic world. 
Location: 

Nad Al Sheba 1, Dubai, UAE

 
Price: 

Basic package starts at AED 1800, however, it depends on the packages

 
Timing: 

Tuesday from 9:00 am to 2:00 pm, Wednesday to Sunday from 9:00 am to 6:00 pm
As a result, Dubai offers a truly exceptional scuba diving experience that combines the appeal of its breathtaking underwater scenery with the contemporary comforts of a top-tier location. Pack your gear, explore the fascinating underwater environment, and enjoy Dubai's enthralling scuba diving paradise to the fullest. With its clear waters and a range of marine wonders, Dubai truly stands out as one of the best scuba diving destinations in the world.