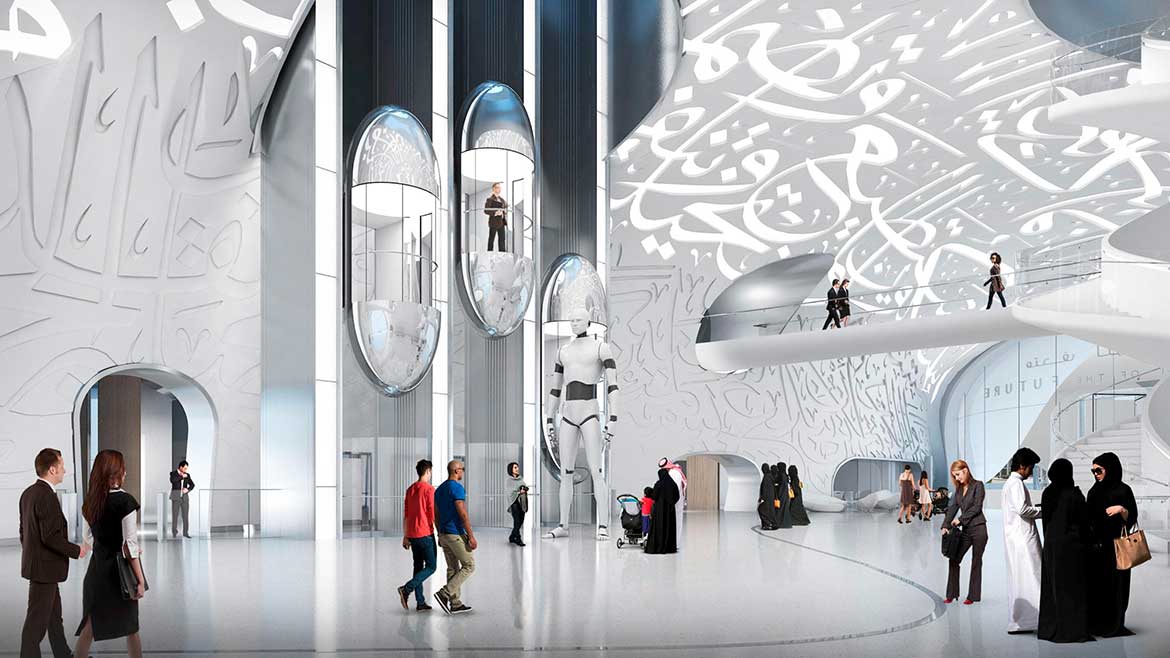 Dubai Museum of Future – An All-inclusive Guide
The Museum of Future in Dubai is more than just a striking new addition to the city's skyline and a popular tourist destination. It's a representation of Dubai's vision for the future and intends to establish the UAE as a centre for answers to global problems.
Dubai Museum of Future: What's Special?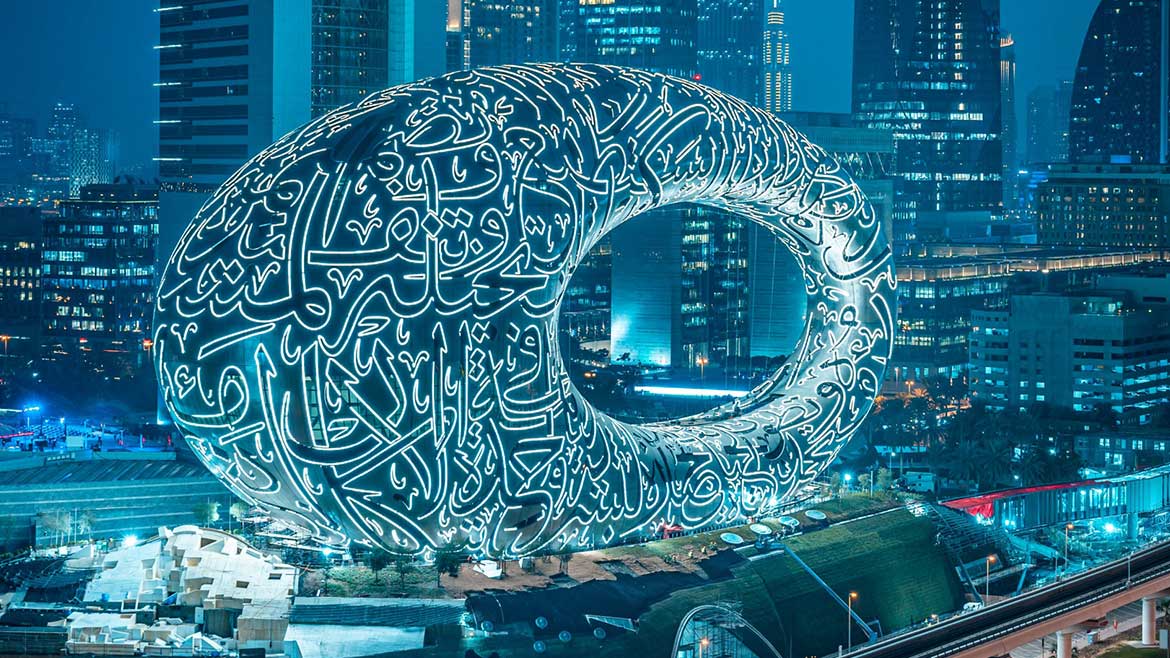 It is a portal to a future world that has been created by forward-thinking designers, artists, and filmmakers. The Museum incorporates exhibition, immersive theatre, and theme park features. You may live, explore, and interact with every floor, which is similar to a futuristic movie set.
Dubai Museum of Future: Building Structure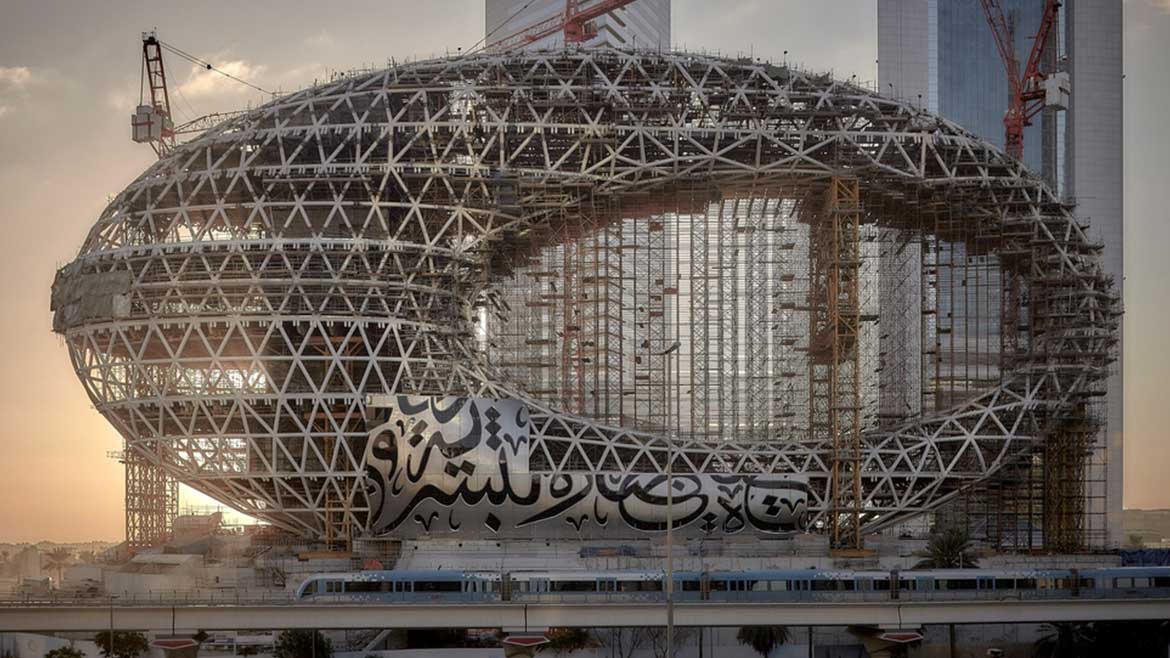 One of the most intricate buildings in the world, Dubai Museum of Future, is created by Killa Design and Buro Happold. In terms of its green certification, the structure strives for a LEED Platinum rating.
The building's outer façade is made up of windows that are arranged to resemble Arabic poetry on the future of the emirate by Dubai's ruler. Three quotations from Sheikh Mohammed bin Rashid Al Maktoum, vice president and prime minister of the United Arab Emirates, are inscribed on the façade of the Dubai Museum of the Future. They are:
"

We won't live for hundreds of years, but we can create something that will last for hundreds of years.

The future will be for those who will be able to imagine, design and build it, the future does not wait, the future can be designed and built today.

The secret of the renewal of life, the development of civilization and the progress of humanity is in one word: innovation.
Dubai Museum of Future: 10 Things You Need to Know

Dubai Museum of Future is designed to offer individuals futuristic experiences along with exploring mind-boggling innovation in technology. Here are some facts you need to know before making your visit:
Timings:

The Museum is open from 10:00 AM to 6:00 PM, offering 15 different time slots for visitors to choose from.
Entry:

Visitors can't enter the museum without having a wristband. Thus, don't forget to collect it.
Experience Outer World:

Step into the Monumental Atrium covered in radiant white light, and look around at the marvellous calligraphic panels all over the place, depicting a connection to the outer world. 

Elevators:

You will surely enjoy astonishing ultra-modern bubble elevators to reach various floors of the outstanding building of the Museum of Future.

Comprises 7 Floors:

The Museum of Future is divided into 7 levels. Sixth Floor is designated as private and may only be accessible to royalty and dignitaries, while Floor Seven is the Events Hall.
On Fifth Floor:

As soon as you get onto the fifth floor of OSS Hope, you will see the 3D Walls and be able to hear about the exciting missions, discoveries, and future creations.
On Fourth Floor:

Visit the Heal Institute to see the potential forthcoming climate changes at the Digital Amazon. Here only, you can walk through "The Vault of Life" in the DNA library to see how the 2000+ species that make up our planet might change as a result of a shift in climate.
On Third Floor:

Al Waha is the name given to the third floor, which means "The Oasis". You will feel enhancement in your imagination as you stroll over the place. It is designed to disconnect visitors from technology and experience the equilibrium of real and virtual life.
On Second Floor:

Named Tomorrow Today, this floor will again connect you to the future and find how technology can lead individuals to a better future. All experience is built keeping the wellness of society, culture, environment, and politics in mind. 

On First Floor:

Accompany your young children to the Future Heroes children's fantasy world on the first floor, where they may explore the three exhibitions, Imagine, Design, and Build along with developing their creativity while collaborating and communicating with others.
Dubai Museum of Future: How to Reach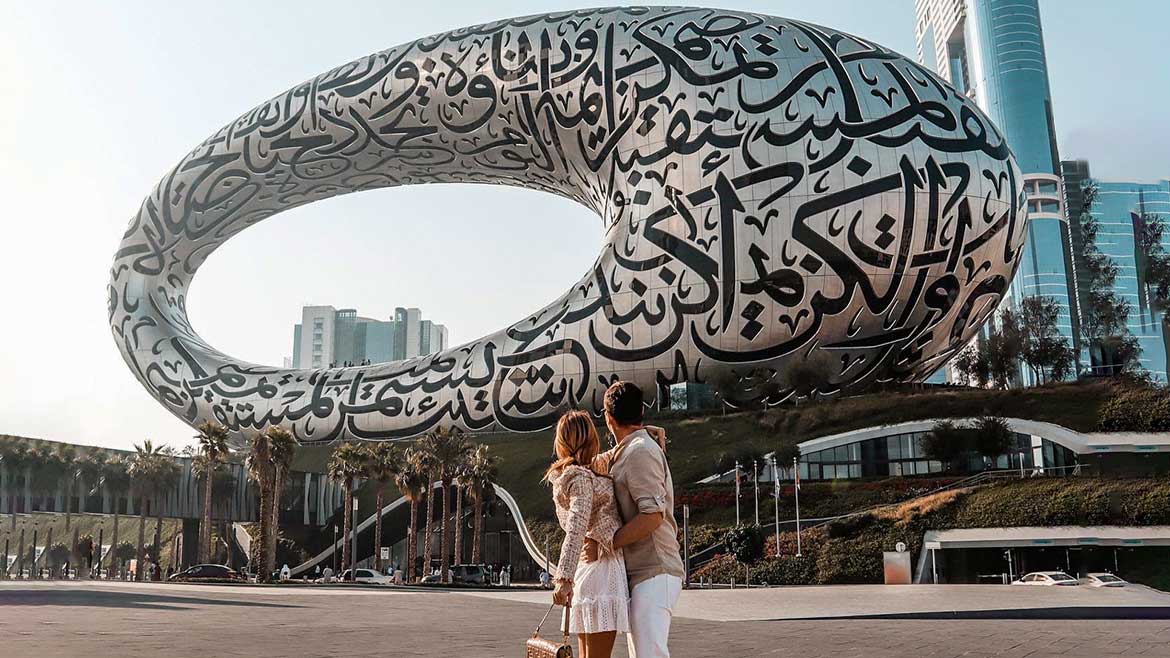 Dubai's Museum of Future is only 3.6 kilometres from Dubai City Centre and is located right next to the Jumeirah Emirates Towers. You can reach the place either by car, metro, or bus. In case you are already enjoying the magnificence of Jumeirah Emirates Tower, it will take you about 15 to 20 minutes to walk to the Museum.
Final Thoughts
Dubai Museum of Future is a true sensation of architectural and technological innovation, captivating visitors with its stunning design and visionary concept. As you step inside, you are transported into a realm where imagination knows no bounds. Your adventure will start from the seventh floor and take you back to solid ground. So, are you up for a high-spirited experience?