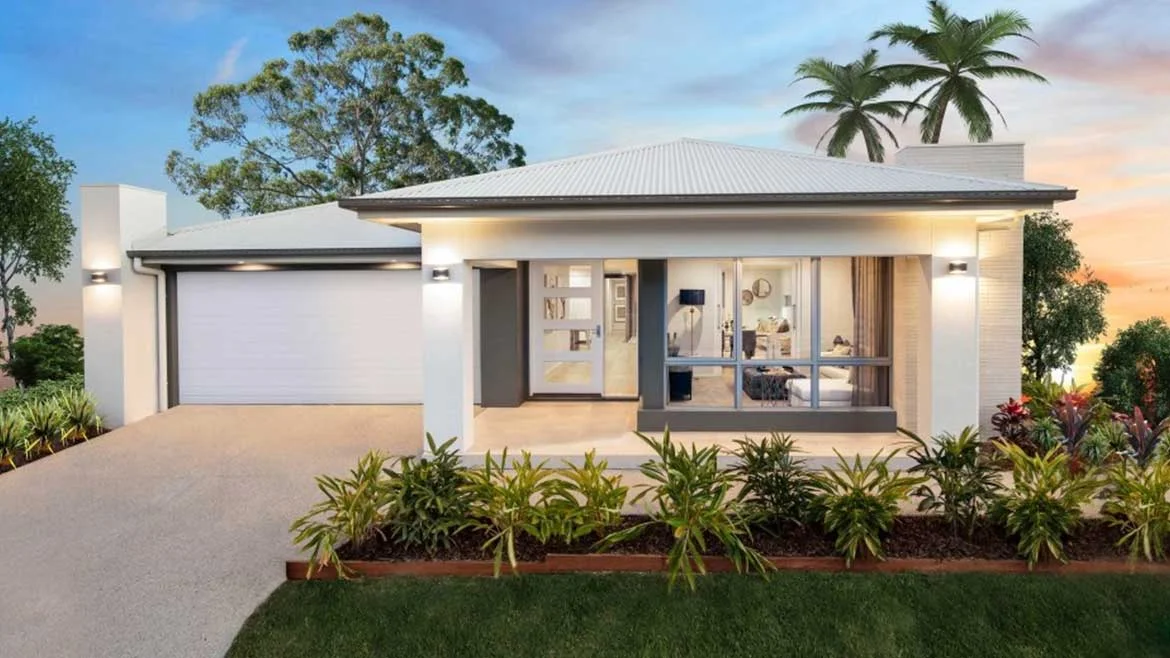 Dubai- Modern Single Floor House Design: Ideas, Plan, Features
Introducing you to the fascinating world of innovative designs as we explore the dynamic world of contemporary single-floor home architecture in the thriving city of Dubai. Dubai's house designs represent the city's persistent commitment to reimagining living spaces for the modern world, from the merging of minimalist elegance to the use of sustainable technologies. In this blog, we will uncover an array of ideas, plans, and features that reflect the essence of contemporary living, all on a single floor.
7 Innovative Single-Floor House Design Ideas 
Here are seven different single-floor house designs and ideas to get the best out of its space: 
1. Opulent Single-Floor House with Swimming Pool
This stunning single-story home design features an outdoor swimming pool for your most luxurious house. This home's architecture ensures increased energy output. It is a modern single-story house plan that features a main public living space surrounded by lavish private chambers. 
Airflow through this architecture is unrestricted for both warm and cool air. The indoor-outdoor pool is the focal point of an open-plan design that effortlessly integrates interior and outdoor areas. Lavishly designed bedrooms offer serene space. These designs simplify and streamline the use of HVAC systems.
2. Single Floor House with Multiple Sections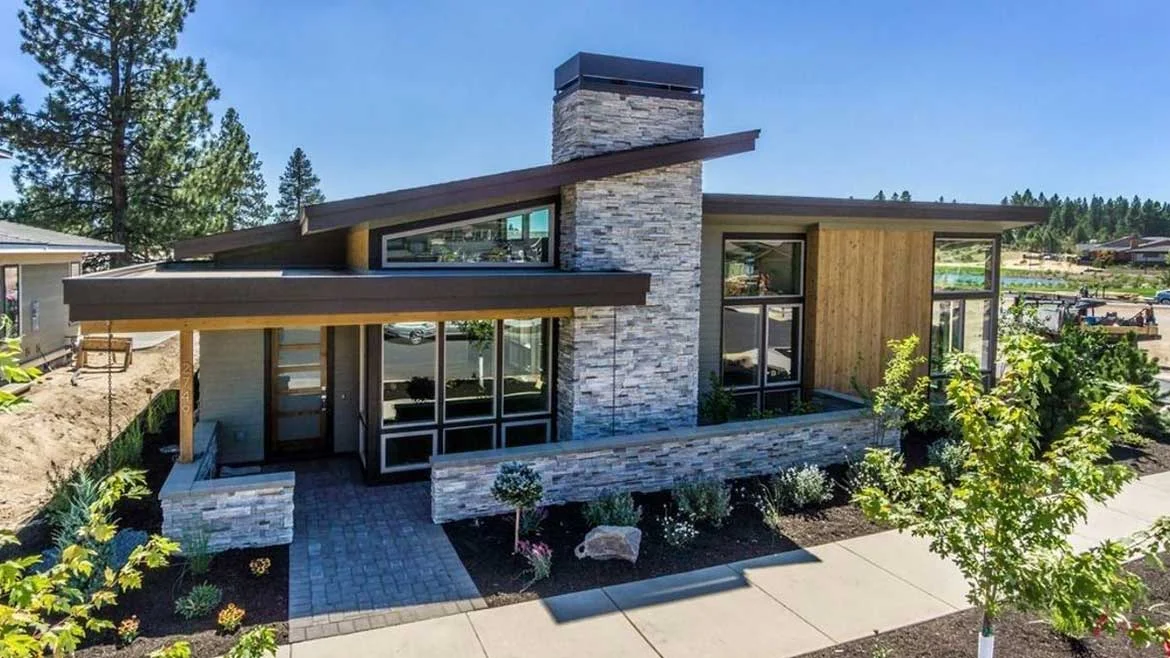 Modern utility and aesthetic appeal can be seen in a single-story house with several components. By thoughtfully dividing the house into several functional zones, this architectural style maximises space while improving privacy and ease of living. While allowing a variety of family activities, the arrangement provides for seamless transitions between the living, dining, and leisure spaces. 
Each area can be individually customised to fit personal interests and lifestyles. This design philosophy places a strong emphasis on spacious, open interiors, an abundance of natural light, and a seamless connection with the outdoors. A single-floor house with multiple areas provides a flexible and warm living space for modern active families by combining functionality with contemporary architecture.
3. Elevated Single-Floor House for a Better Neighbourhood View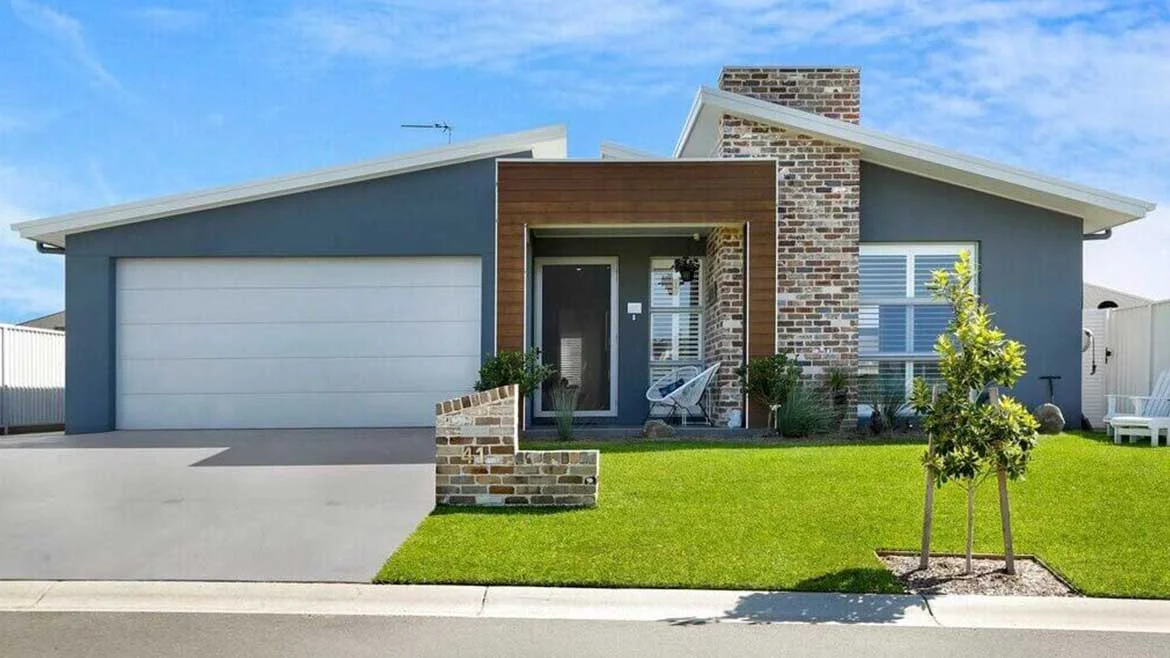 When it comes to monsoon water logging problems, an elevated one-story house design works effectively. If your property is in an area where there are problems with rainwater accumulation, you shouldn't be concerned. Elevated one-story home designs make sure that water runs from your home to the road, not the other way around.
Your home can be designed with dramatic tinted windows, attractive interiors, and lovely living room interior design. You have a chance to have a wonderful view of the surroundings because of the elevation. This simple, cost-effective, and intact single-floor home design is ideal for a nuclear family.  The elevated design takes in cool air and maximises natural light, which results in a serene atmosphere.
4. Classic Single Floor House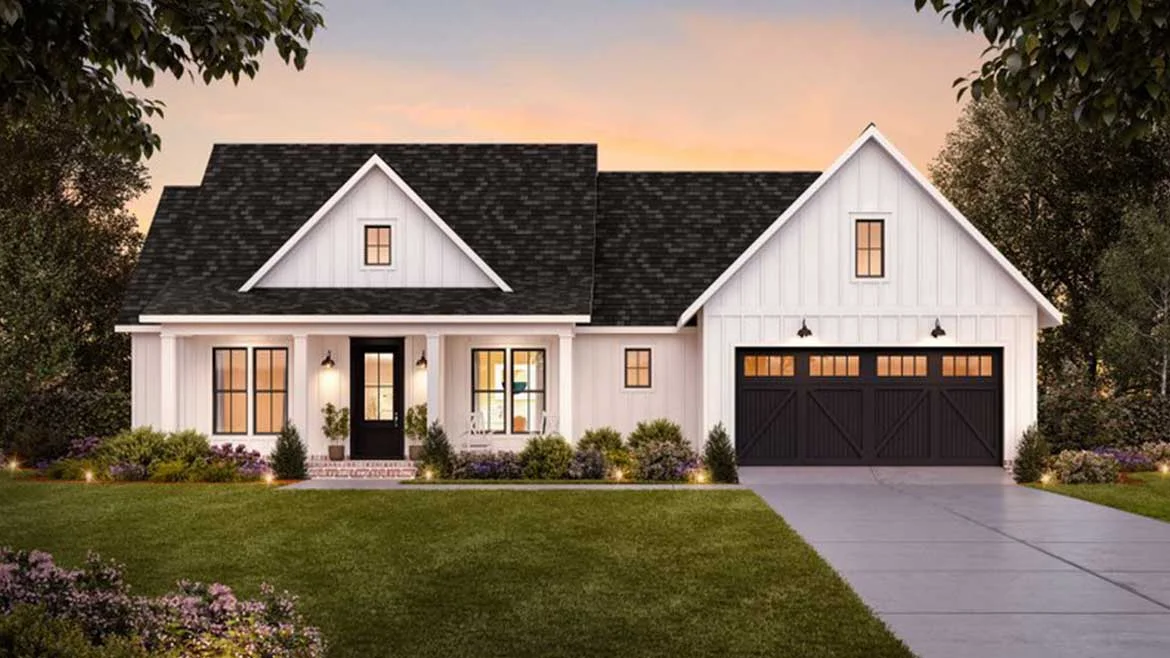 The simplicity and beauty of this one-floor house layout are perfect examples of minimalism. This straightforward, one-story house plan is easy to create and is budget-friendly. When planning the house's exterior and inside, you are free to add your own unique touch. Simple detailing and decoration make this house stand out from other mainstream designs.
To make sure the rooms are connected, the arrangement needs to be well thought out. As a result, the floor is both accessible and spacious. For your exteriors, utilise simple yet eye-catching colours. Because homes are among our most cherished possessions, you can choose materials that express your individuality. With its enduring elegance and adaptability, the classic single-floor house design continues to be a beloved choice.
5. Contemporary Single Floor House with an Open Deck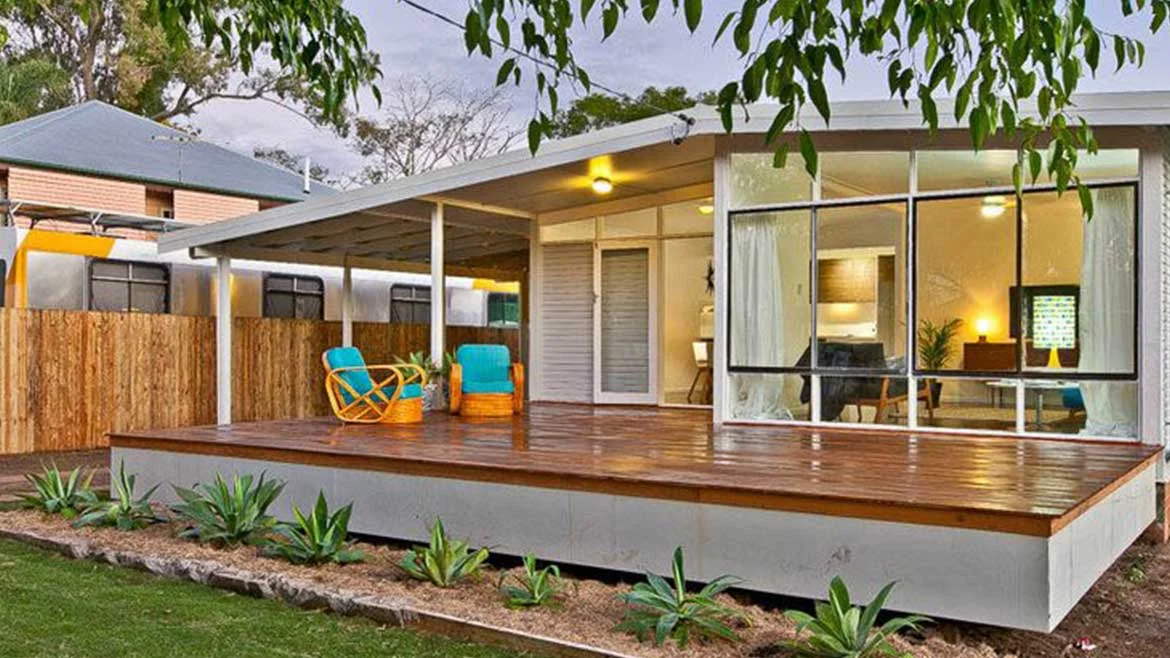 If your property is too small to accommodate a full-fledged outdoor garden, you might want to build your single-floor home with an open deck concept. It is an innovative and creative technique to create a beautiful setting. An open deck can effectively be used as a small garden space, and the arrangement can be planned carefully. You can keep the open area concealed towards the back of your property if you want to ensure privacy while you relax.
Small families who love to have fun together should choose the open deck. An open deck may be a great addition to single-story house plans for a number of reasons. The open layout lets you take advantage of the sunshine and fresh air.
The open deck is a great place for hosting special gatherings and celebrations. Invite your extended family for a fun-filled evening or host a dinner party for your coworkers. The open deck is the ideal area to give your single-floor house design a touch of trend and elegance.
6. Single Floor House with Open Patio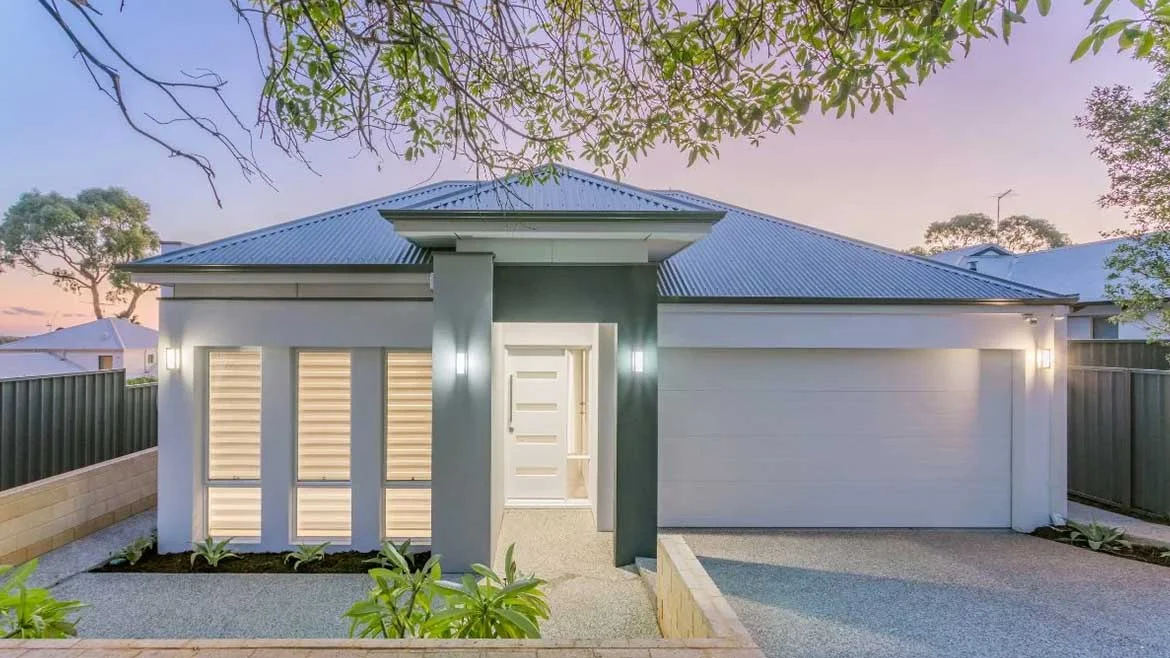 This single-story house plan combines contemporary architecture with elements of Indian culture. In addition to being more affordable than gardens, open patios have multiple uses. To enjoy evening tea with your family on the terrace, add your preferred patio furniture. A fantastic BBQ experience can be held with a small group of guests on a cold winter night. People in India frequently use patios as locations for a variety of activities. 
You can plan it so that you can store bicycles there, dry clothing there during the rainy season, or maintain a shoe rack there. The space is flooded with natural light, which makes the distinction between inside and outside hazy. Whether for morning coffee or evening gatherings, the open patio adds versatility and a touch of nature to daily life. 
7. Single Floor House with a Lush Garden in Front 
The exteriors of this lovely one-story house are intricately decorated in the British style. An open frontal garden enhances the appeal of the property while the beautiful wooden entrance is the definition of elegance. Prior to planning the garden area, an extensive house design plan is required. Grilles with decorations can be used to create a barrier. 
This single-floor house design is ideal for a wide range of age groups because it is simple to access and maintain. Parents of young children prefer not to have dark rooms or high staircases. Even elderly members of households have trouble using a staircase. The inclusion of single-floor home designs makes them a popular choice. The front garden is not only a picturesque setting but an expression of the house's commitment to embracing the beauty of the outdoors. 
Compared to large multi-story houses, these homes with one floor are simpler to maintain. Each of the previously mentioned concepts provides a special blank slate on which to create a harmonious environment. Make the most of functionality, embrace simplicity, and create a space that combines comfort and style. You can avoid spending a lot of money on expensive furnishings to ensure that your ideal home looks distinctive, artistic, and modern.