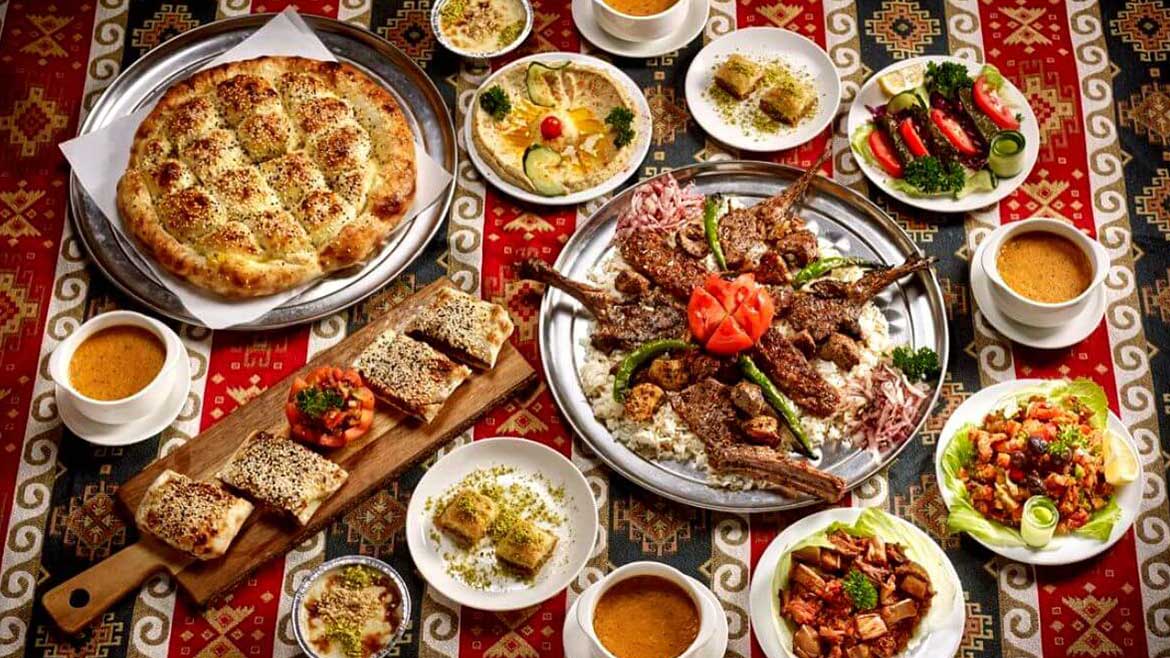 Dubai Cuisine: Exotic Dishes You Must Try In 2023
Are you traveling to Dubai & wondering what awaits you there? Well, don't worry! The food in Dubai combines Iranian, Lebanese, and Arabic flavors, leaving you wanting more. Go to the restaurants or the streets; either way, you'll have a great time. You simply can't ignore the delectable flavors the Dubai food has for you, whether you consider yourself a foodie or not. Everyone can find something to enjoy in Dubai, vegetarians and non-vegetarians alike. Some dishes may even make you so relaxed and feel like home because they embody cultural traditions. Check out the delicious treats from Dubai cuisine listed in this blog that will make you feel hungry.
Vegetarian Cuisine
Dubai is vegetarian-friendly, in comparison to a number of other nations. Vegetarians will be delighted as many of the most well-known exotic dishes in Dubai cuisine are vegetarian.  Check out the top dishes!
Kellaj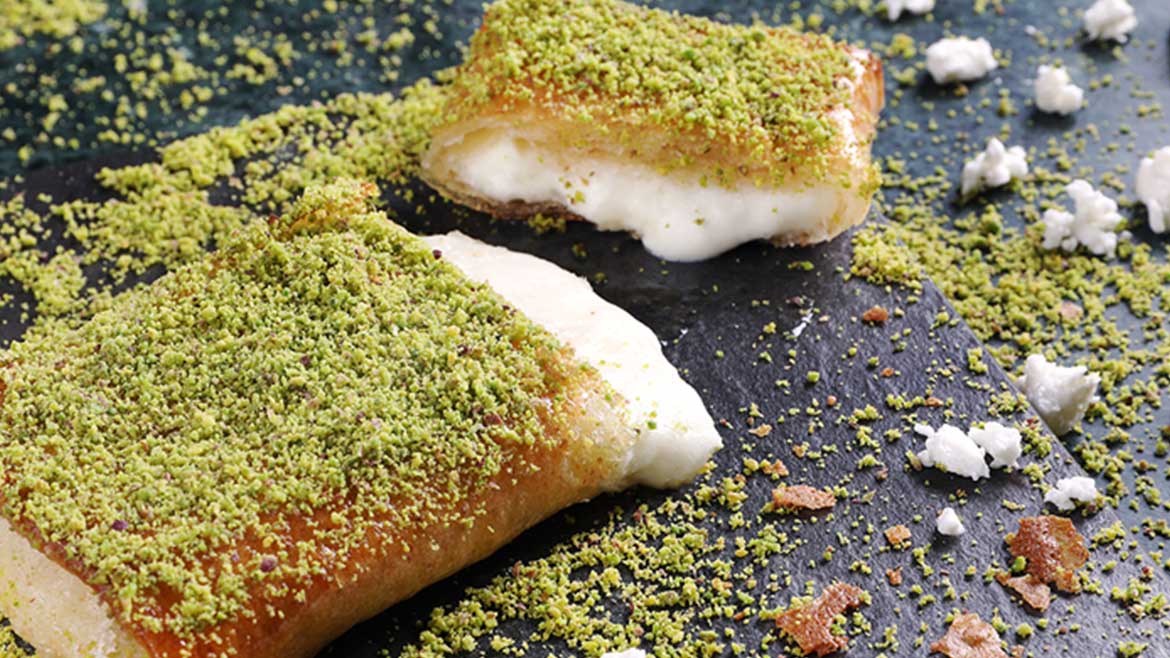 Kellaj, a bread filled with grilled charcoal and halloumi cheese, is a must-try dish in Dubai. This dish is ideal for hitting a small hunger monster in the face that is attacking your stomachs. One of the best meals in Dubai to sate your nighttime hunger is this! Kellaj continues to be a popular delicacy in Dubai.
Fatteh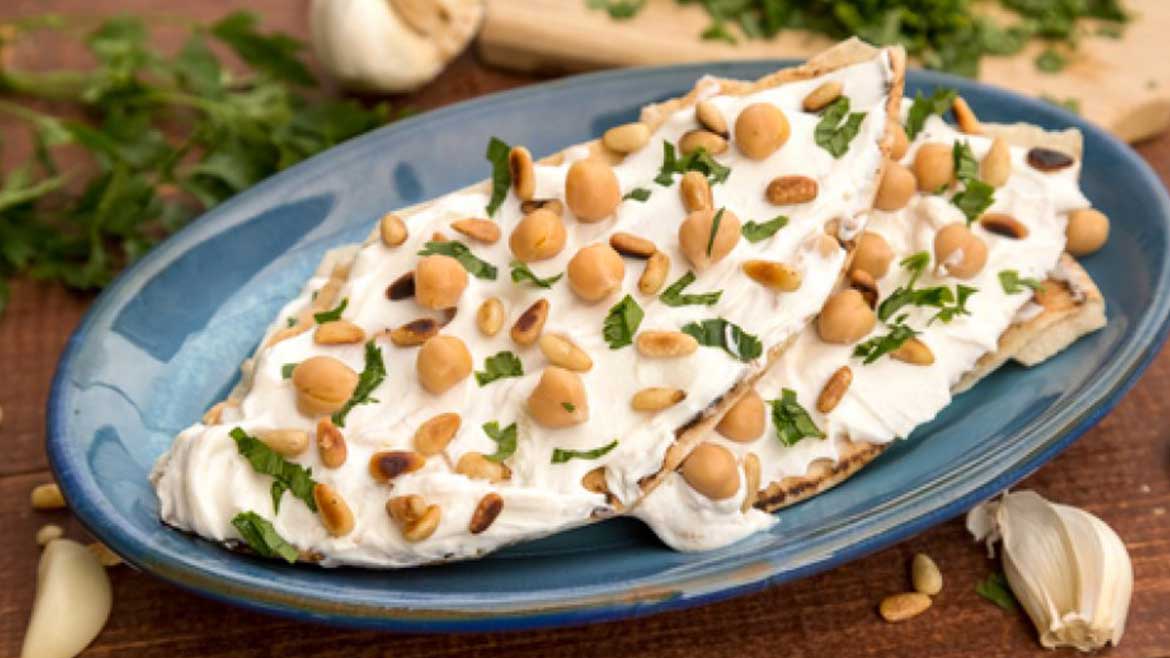 Fatteh is a three-layer dish that is ideal for a dinner in the early evening. The base is bread soaked in stock, the core is chickpeas and stuffed aubergines, and the top is yogurt and tahini sauce. Give your taste buds a treat with some of Dubai's best cuisine! It can be combined with pine nuts and pepper. This can be found in some of the top restaurants in the United Arab Emirates.
Baba Ghanoush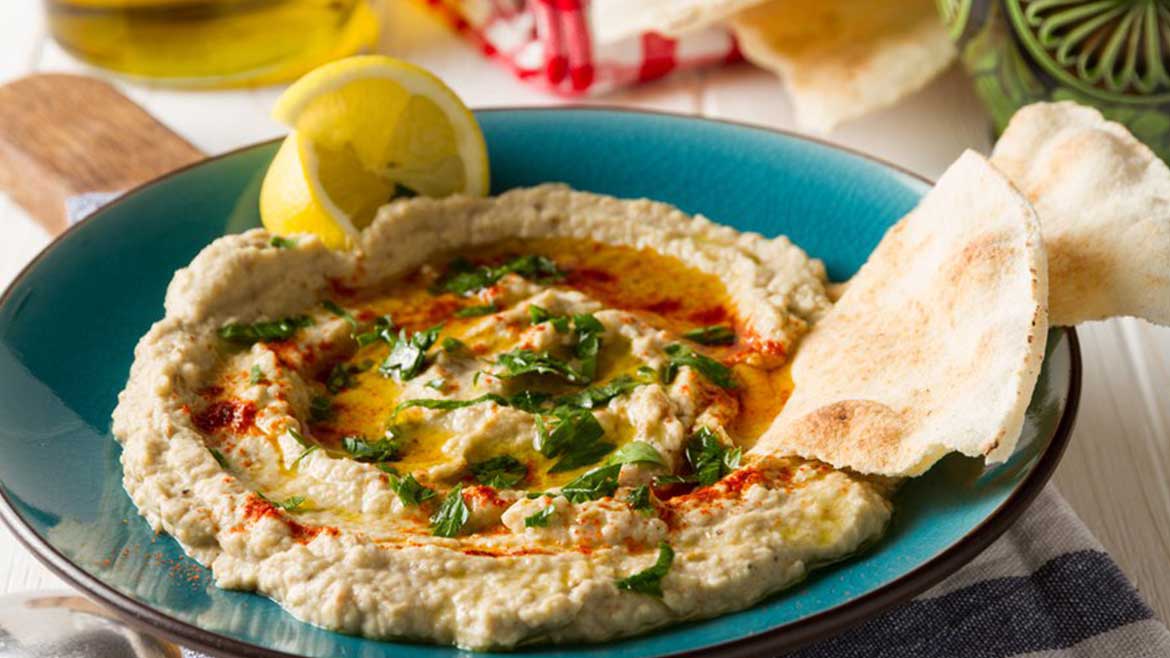 It is a smoked eggplant combined with tomatoes, onions, & olive oil to make a delectable dip. This Levantine starter is excellent and has quickly crept up Dubai's list of top dishes. After enjoying this kind of delicious food, your stomach will be grateful. The locals are more than happy to provide you with directions to a restaurant that serves this dish if you can't locate it easily. Don't miss the opportunity to try exotic dishes like this from Dubai when visiting this city for a vacation!
Tabbouleh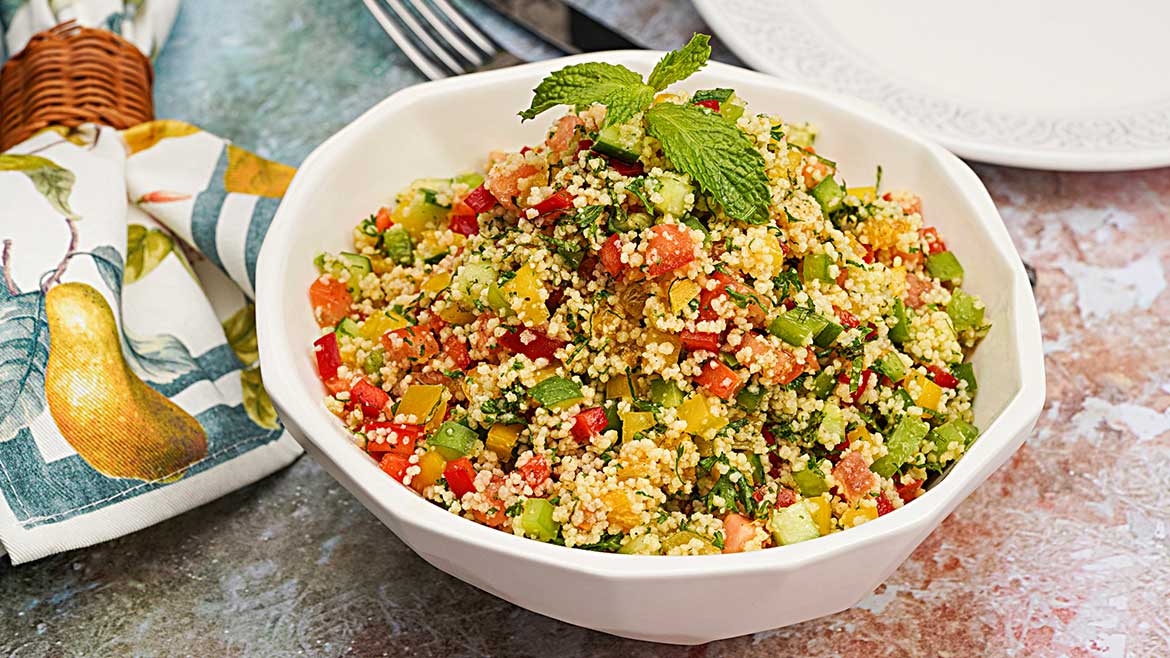 No matter how you spell it, it's delicious. A salad called tabbouleh is made with tomatoes, green onions, and cucumbers and is seasoned with lemon juice and fresh mint. It goes without saying that for foodies seeking for healthier options, it is one of the best food items in Dubai. The options will be endless for health freaks. However, these dishes are well-known throughout Dubai.
Falafel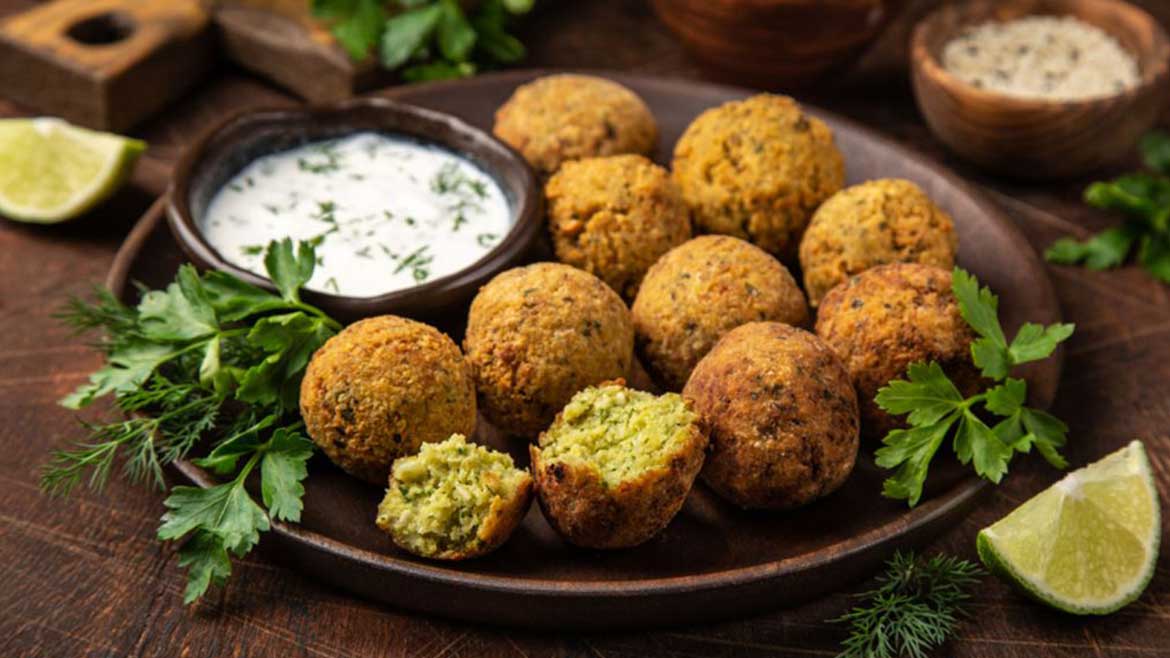 It is a treat to eat falafel, a deep-fried patty or ball consisting of ground chickpeas / fava beans.  One of the most popular dishes in Dubai cuisine that people adore is this. Any bread can be used to serve it for a memorable meal. Because every restaurant prepares falafel differently, make sure to ask the server what ingredients are used. Don't take a chance and ask the waiter first; there may be anything in the food that you are allergic to. This dish is a Dubai food you must-try.
Non-Vegetarian Cuisine
Those who enjoy meat, rejoice! Whether you're looking for affordable exotic recipes of street food or Arabic food in Dubai, the flavor and aroma of the non-veg food will keep you coming back. You will adore this list if you organize your journey around your meal plan. See what people in Dubai consume the most in non-veg!
Chelo Kebab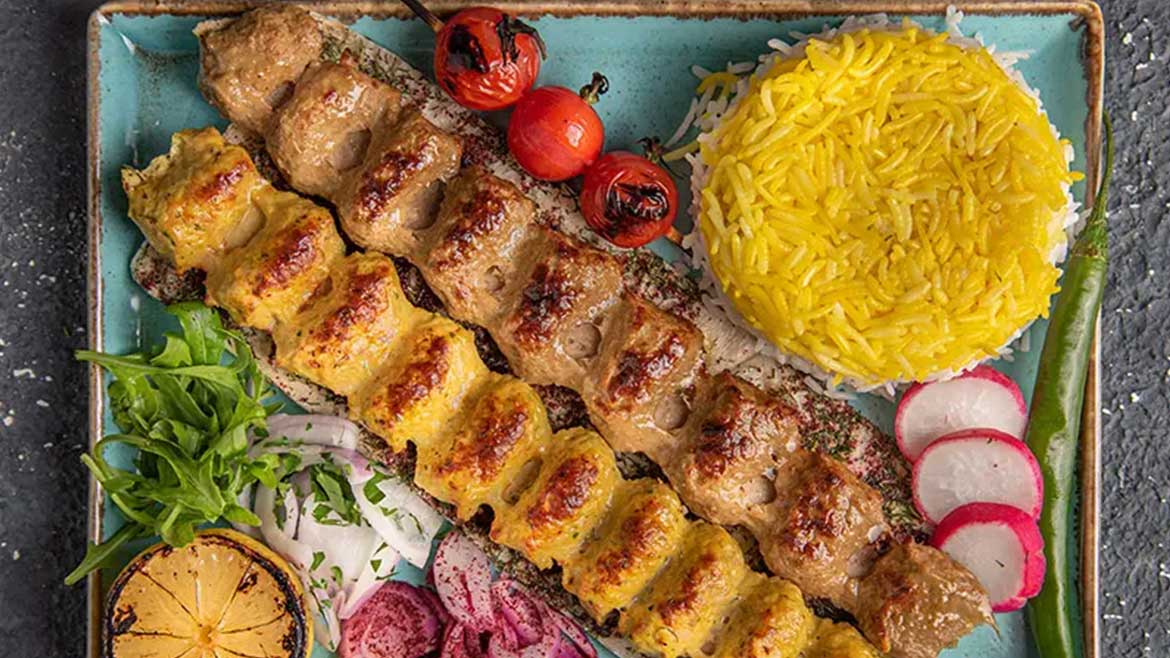 You must try Chelo Kebab for some of Dubai's best cuisine. One of the top  names on the list of delectable Dubai famous foods is Chelo Kebab, which is served with fragrant basmati rice flavored with saffron and a pat of butter. These delicious non-vegetarian dishes from Dubai are a must-try. It is said to be extraordinarily tasty and out of this world.
Iranian Sangak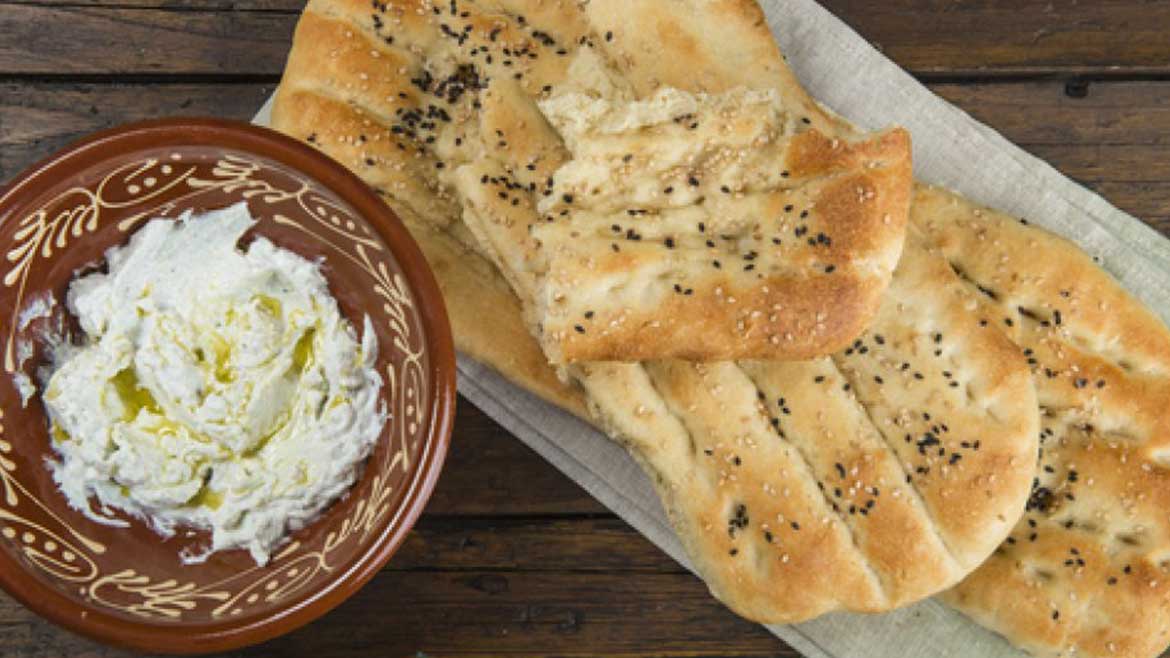 Good day, bread lovers! The delicious Iranian Sangak easily earns a spot on the list of the best non-veg exotic dishes in Dubai. This whole wheat, leavened flatbread from Iran is offered plain or in a rectangular form. You must try it because it is Dubai's most well-known cuisine! Additionally, the bread can be made entirely without gluten. For foodies and health nuts, it is the go-to food.
Mandi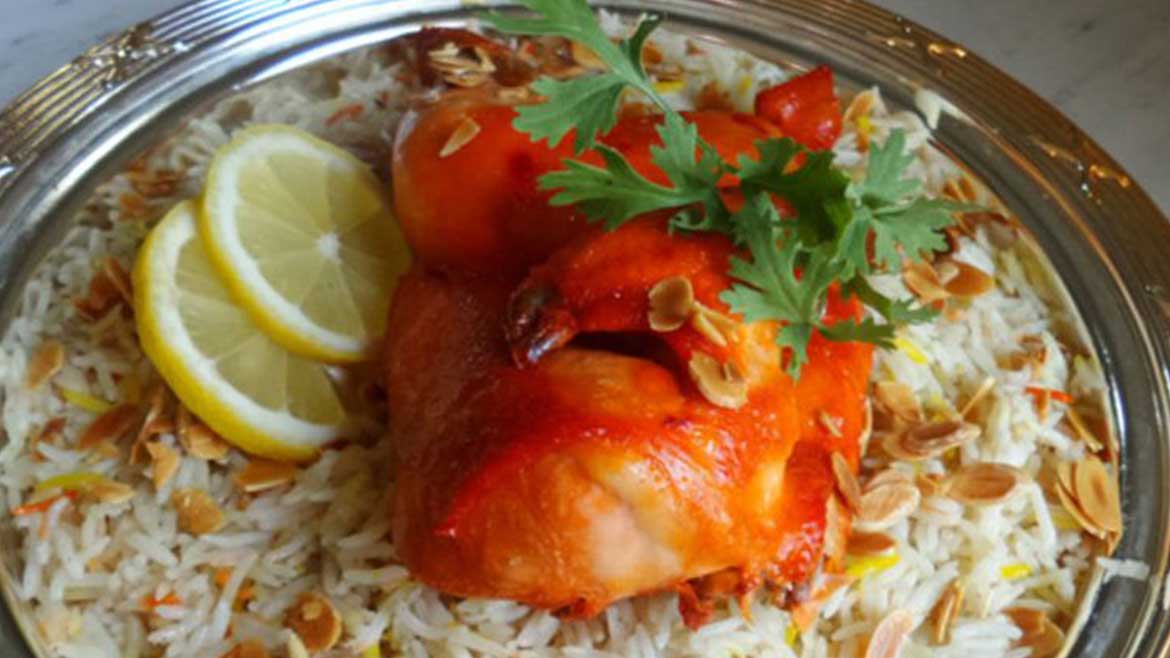 Considering your options for food in Dubai? Try the Mandi dish, which is a favorite in Dubai. The meal is made out of rice and beef that have been combined with spices to give it a really pleasant taste. The lengthy preparation technique for this meal involves cooking the pork or chicken for many hours before serving it over rice. The dish is a specialty of Dubai cuisine and is typically found in the old city.
Wrap-Up!
Are you starving already? So don't wait; arrange your Dubai trip right away and eat some local Dubai cuisine. You'll be astounded by the level of courtesy and professionalism that Dubai's eateries offer. After your meal, be sure to give them a generous tip. Cheers to that! Also, don't forget to find more interesting information like this at Dubai Local!