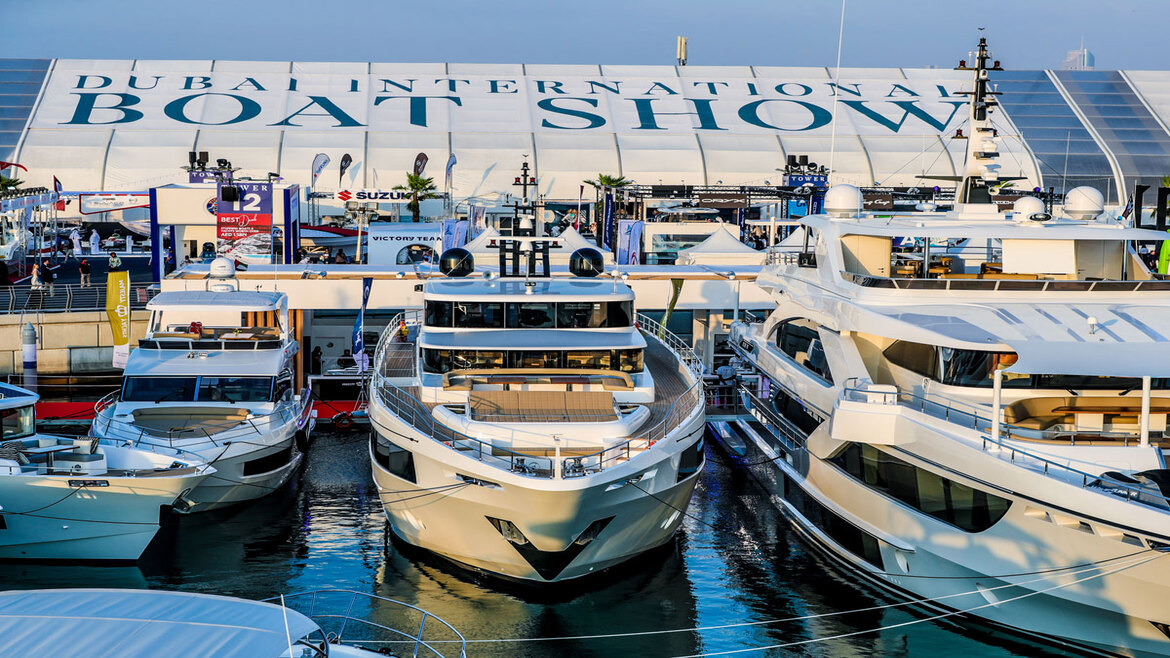 Dubai International Boat Show (1st to 5th March, 2023)
Date – 1st  to 5th March 
Location- Dubai Harbour in Dubai Marina
Description-
Dubai International Boat Show (DIBs) is the biggest and most successful yacht show in the Middle East. GCC and UAE. Over the course of 5 days, this hybrid event anticipates 30,000 attendees, including VIPs, businesspeople, and members of the general public who may be from abroad, the region, or right here in town.
The event features a wide range of activities, including the Middle East Yachting Conference for business professionals, which is held on February 28.
The show is a true heaven for water lovers. The watersports arena is the ideal location to try out hobbies like kayaking and paddleboarding, and it annually hosts the Dive MENA Expo with a series of presentations and demonstrations for scuba fans. At the competition, aspiring fishers can even compete in the Dubai Fishing Championships.
There are two registration points- one is at the main entrance for all guests and the other at the VIP entrance.