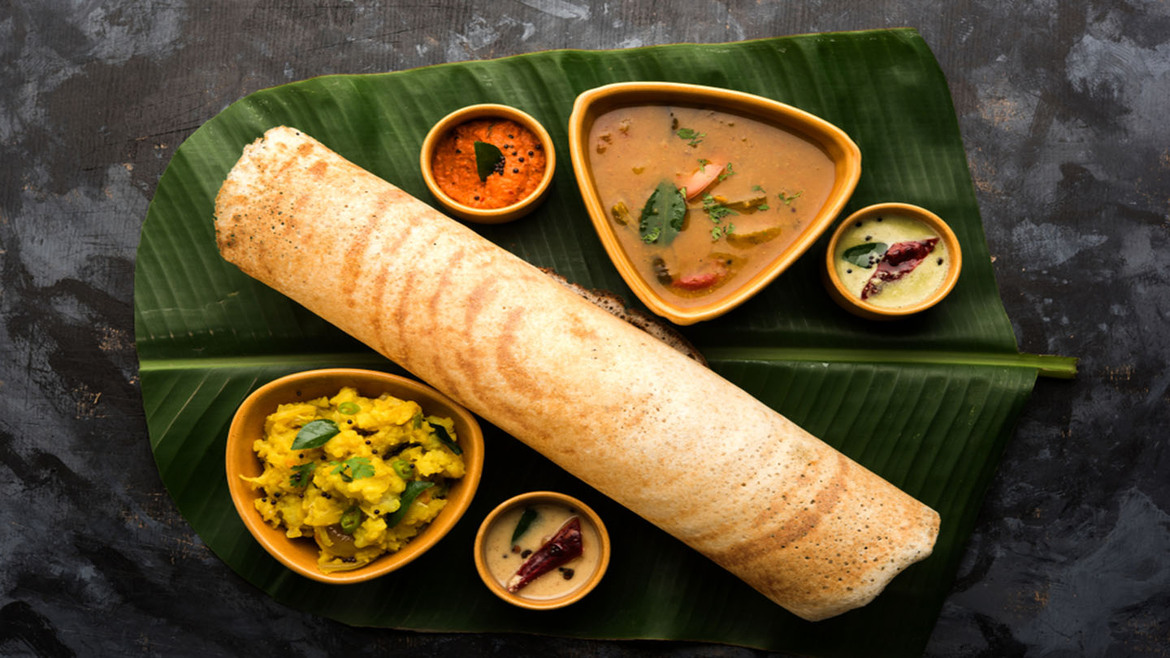 Best Dosa Places to Explore in Dubai
The taste of India holds a special corner in our hearts. The existing cuisine recipes are being introduced with multiple mix n match ingredients, yet the traditional and original flavor from the best places is all we crave for. Although traditional dosa is not just a single dish, it is a variety of dishes. The outer crust has two variants, one prepared with rice batter and the other with rava or semolina. Dubai has tons of Indian cuisine options to choose from. 
Are you missing the lip-smacking south Indian dosas in Dubai? This blog will help you reach the delicious places serving crispy dosas with tangy sambar bowls and coconut chutney. The South Indian aroma is just a drive away! Or if your preference is "dosa near me," you are just a few steps away!
MTR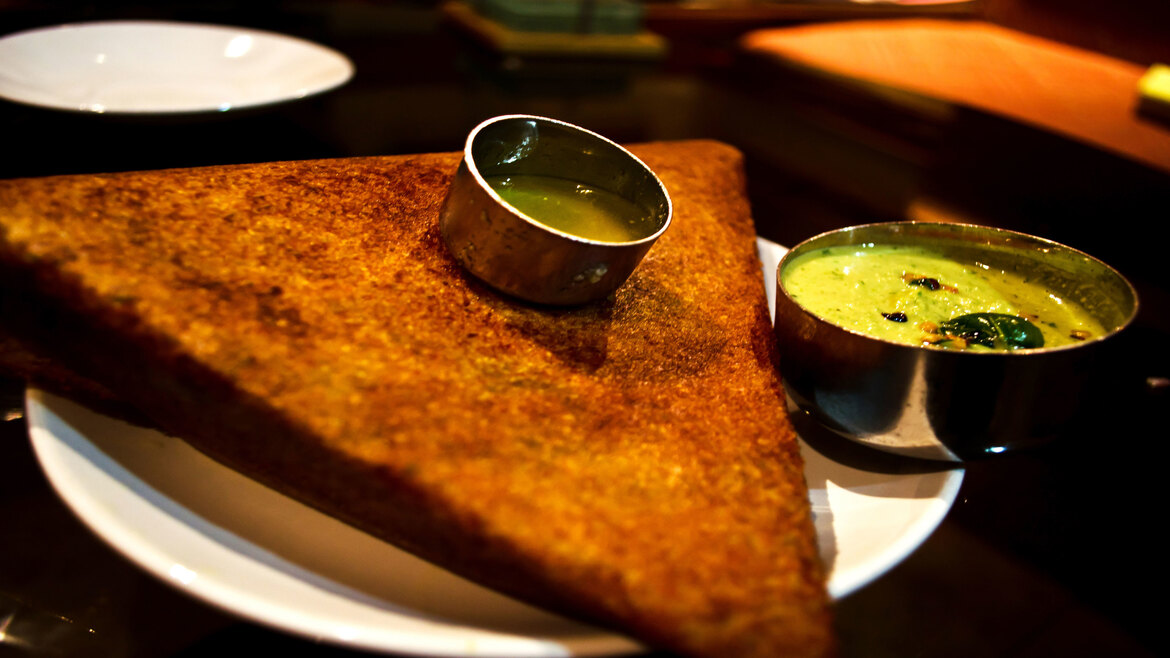 MTR restaurant serves you a range of the best authentic south Indian delicacies options. The MTR Dubai has Jain and vegetarian cuisine options. Rava dosa made with red rice batter is among the bestsellers to feed your taste buds. Filter coffee is the most ordered beverage to accompany your main course. Other than dosas, their rava idli is the best light breakfast option. They also have special combos and south Indian Thali (platter) sections on the menu. The restaurant is located next to ADCD, Dubai, which makes it easier to reach by cab or public transportation.
Address: Bank Street Building – Al Tawhidi Building – next to ADCB – Dubai – United Arab Emirates
Timing: 7:30 AM – 11:30 PM (Monday to Sunday)
Cost for two: 70 AED
Contact number: 04 5260116
Amma's Restaurant Karama Dubai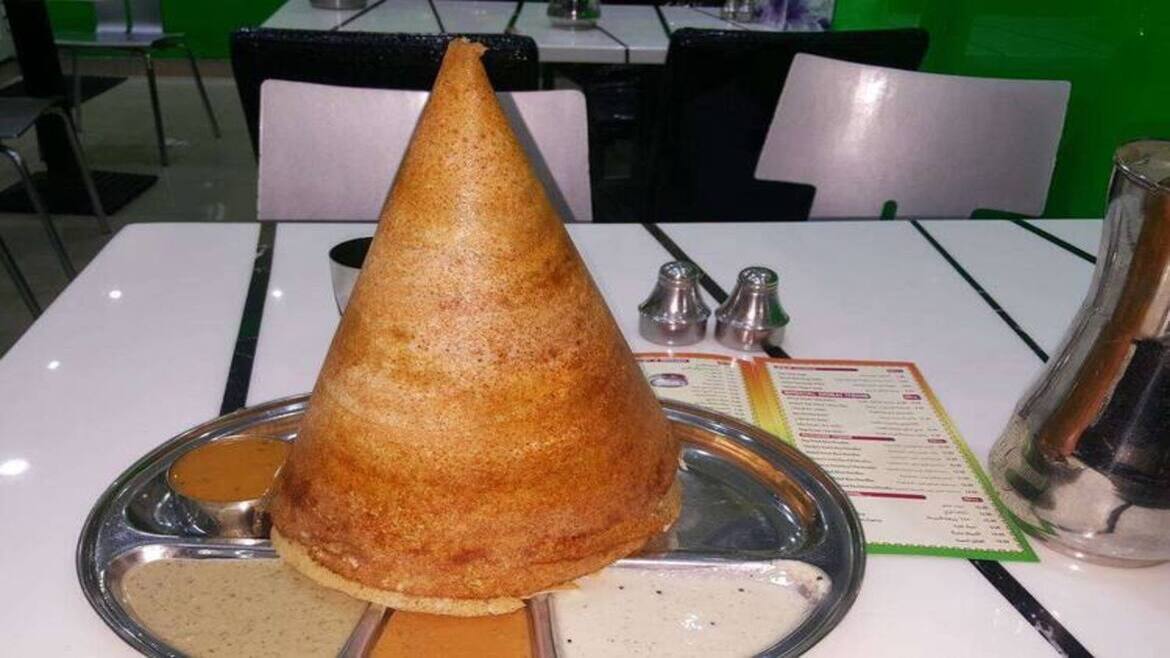 Amma's cafe is one of the best places to experience mouthwatering south Indian cuisine at reasonable prices. From breakfast to dinner, the list is vast. They serve veg and non-veg dishes best at Dubai. Ghee roast masala dosa secures the top position in their bestselling category. You can also try biryani for lunch. Although the ambiance is not fancy but is comfortable with the best flavors served on your plate.
Address: 26 20 A St – Al Karama – Dubai – United Arab Emirates
Timings: 7:30 AM – 11:30 PM (Monday to Sunday)
Cost for two: 50 AED approximately
The timings may vary depending on occasions and availability.
Karandi's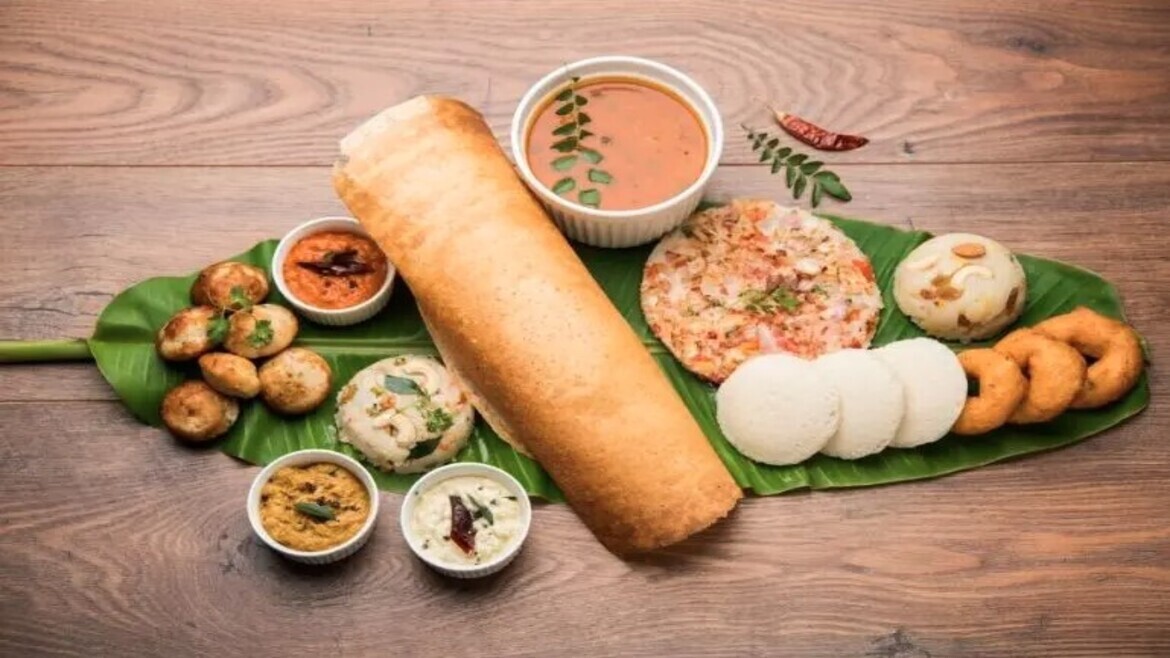 The mashed potato filling coated with premium Indian spices can be a taste changer depending upon the cooking procedure of it. Dosa tastes at its best when it is crispy from the outside, and the filling melts when you take a bite. Karandi is one of the oldest and most famous joints in the city of gold, offering a yummy south Indian menu. The special tomato chutney served with your choice of dosa explodes with flavors in your mouth.
Address: Shop 15, Ground Floor, Mabrooka Building, Beside Reem Furnishings, Al Karama
Timings: 6am – 12 midnight 
Cost for two: AED 30 
Contact number: 04 5269190
Veg World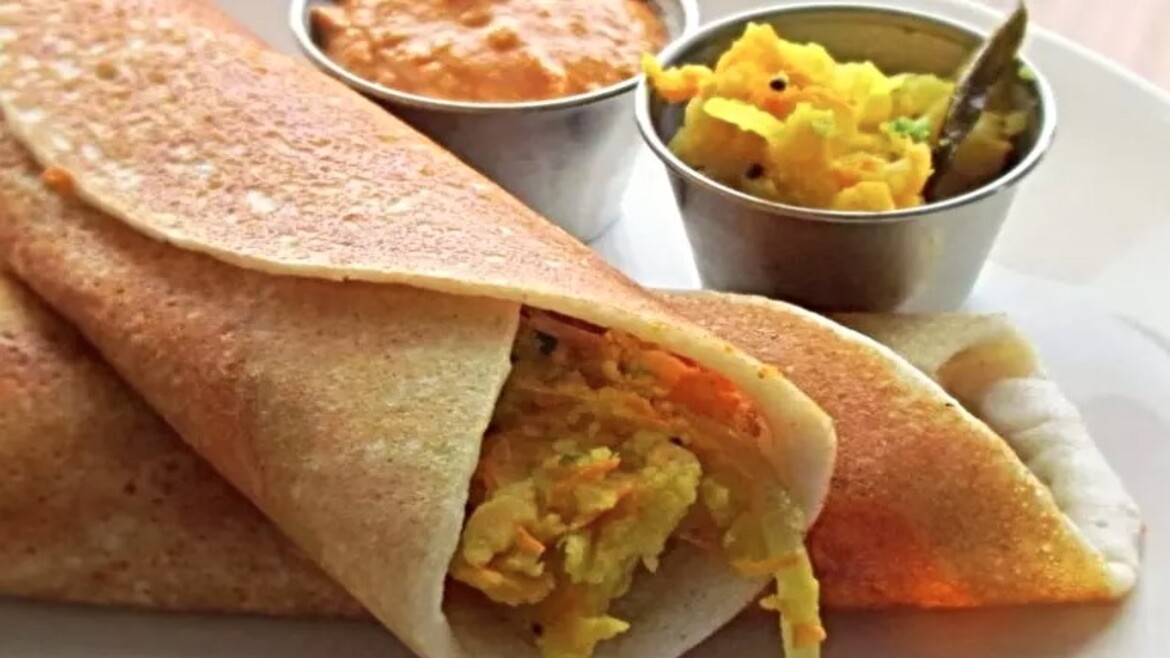 Nothing can beat the authentic street food taste. The recipes are magical to cheer up your taste buds. And watching it being prepared is the best part of it. Well, Dubai has the famous street-style dosa at Veg World. You can choose from 22 varieties of dosa options. You might end up eating more than your appetite. Their timings may vary depending on occasion and availability.
Address: Near Dolphin Hotel, Al Hisn Street, Meena Bazaar 
Timings: 9am – 12 midnight 
Cost for two: AED 50 
Contact number: 04 5260630
Woodlands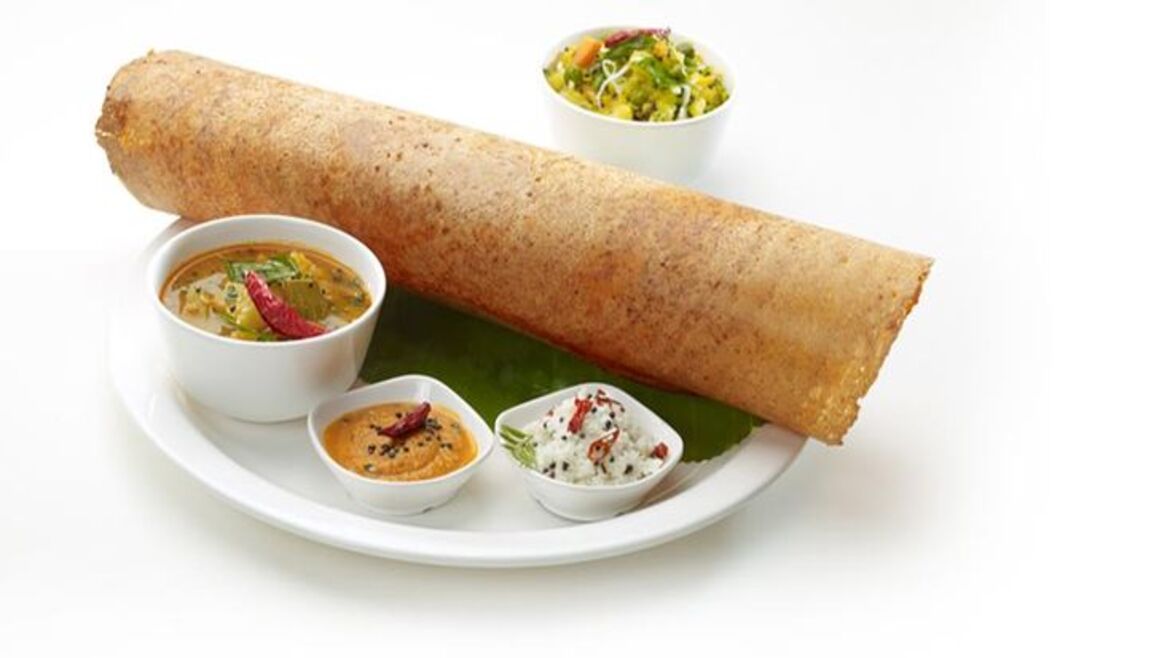 Dosa, with appropriate filling inside and crunchy outside, is what you would love for your breakfast. Woodland has been serving dosas for the past 30 years. The best part about the place is its unique cooking style. The dosas are bigger than usual and priced reasonably, and the quantity and quality are worth every penny.
Address: Shop 203, S Block, Ground Floor, Karama Shopping Complex 
Timings: 7 am – 3 pm, 5 pm – 11 pm 
Cost for two: AED 45 
Contact Number: 04 3370253
Mami's Illam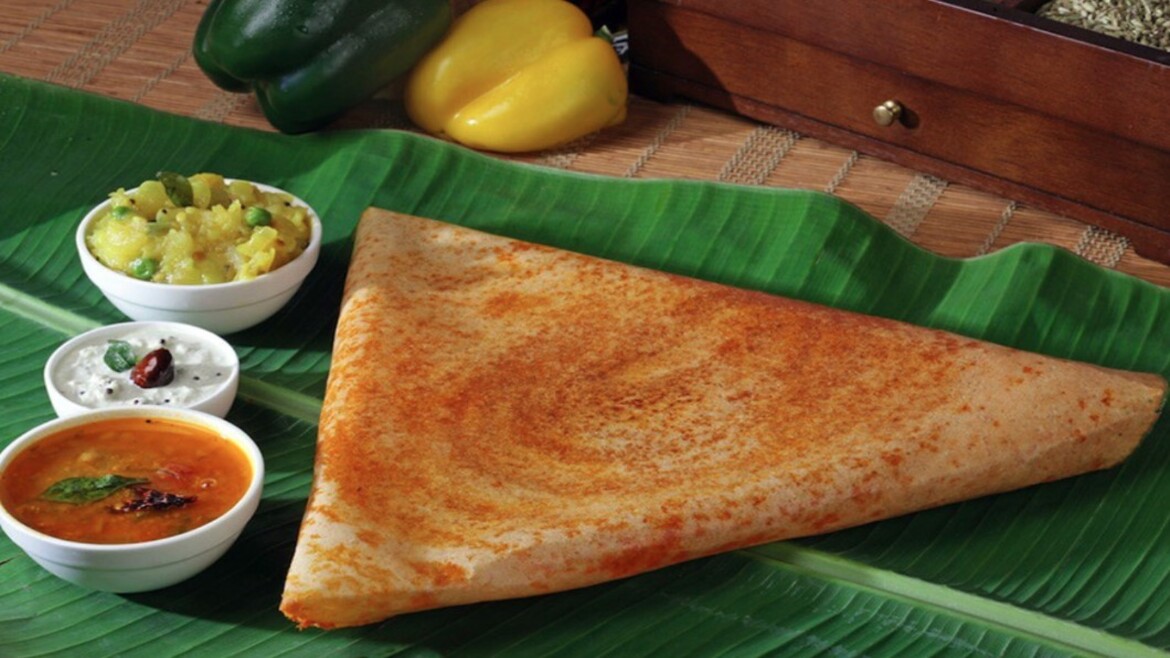 If you miss the homely taste. Mami's Illam is the right place to visit. They serve hot crispy dosas with an authentic Kerala taste. The variety of chutney is the perfect dip for a flavorful blast. 
You must try Mami Illam's Mysore masala dosa, for tangy, sweet, and spicy flavors.
Address: Ground Floor, Building 6, Zen Cluster, Discovery Gardens
Timings: 7 am – 11:30 pm
Cost for two: AED 70 
Contact: 04 5269190
Dubai Local comes up with the best places for your different searches. Whether you want to explore the best places in Dubai or search for the best dosa near me. Dubai Local gives a detailed plan for your visit with all the necessary information.