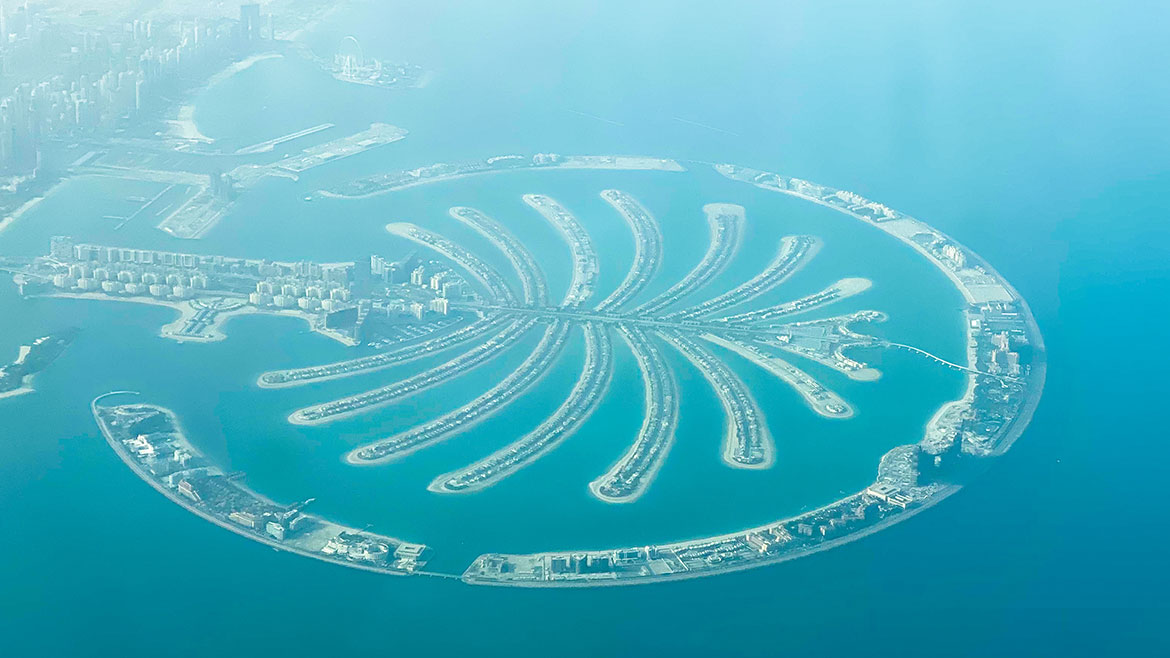 Did You Know About Man-Made Islands of Dubai?
Dubai never settles for anything less than first place.-Mohammed bin Rashid Al Maktoum (UAE Priminister)
Everyone is aware of the fact that Dubai boasts the tallest building across the globe-the Burj Khalifa at 2717 feet. The city also brags about the world's largest theme indoor park, the first rotating skyscraper, and the maximum number of man-made islands.
The credit for the man-made islands goes to UAE Prime Minister, Mr. Mohammed bin Rashid Al Maktoum, and these are pouring in tourism while expanding Dubai's coastline.
Did you know?
Do you have any idea regarding these man-made islands? Well, we have you covered. Land Reclamation is the process that involves dredging sand from the Persian and Arabian Gulf's floors. With the help of GPS technology, the sand was later sprayed and Vibro-compacted for precision. It is finally surrounded by millions of tons of rock for protection.
We hope you now have a brief idea about the man-made island.
Now let's dive into the man-made islands:
Palm Jumeirah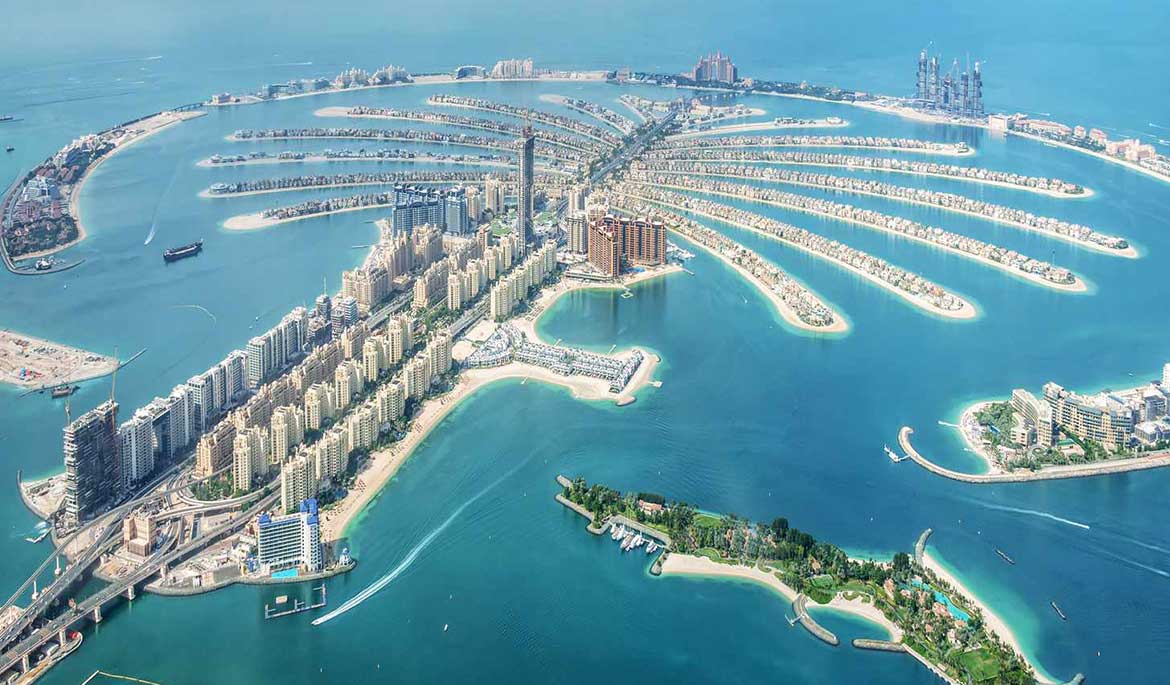 The most popular among all, Pam Jumeriah is beautifully shaped exactly like a "Palm Tree" having a single trunk and 17 fronds (inclusive of luxury hotels, villas, and resorts). In 2001, this project was started by Nakheel Properties while Helman Hurley Charvat Peacock, an American architectural firm, designed the master plan. Access is super easy because of the amazing network of roads, tunnels, and public transport facilities. You also get rail service allowing a free car park at the base of the Palm and a halt at Atlantis.
Trunk spine, fronds, and crescent are the common terms you'll hear while you are in the city. The trunk has hotels and retail shops Anyone who loves sailing in the waters, Palm Jumeriah is for you. Hire a yacht or speedboat for the adventure. If you are only an admirer, you are most welcome to admire the boats from Palm Jumeriah Boardwalk or Palm West Beach.
For someone who wants to enjoy a laidback evening, you can have a good time at the Palm Fountain. This fountain is the world's largest dancing fountain. You can also Explore Club Vista Mare which is a series of restaurants built on a pier. Tranquil views of the Arabian Gulf, Dubai Skyline, and Burj Khalifa are the reasons why people love the place so much.
Deira Islands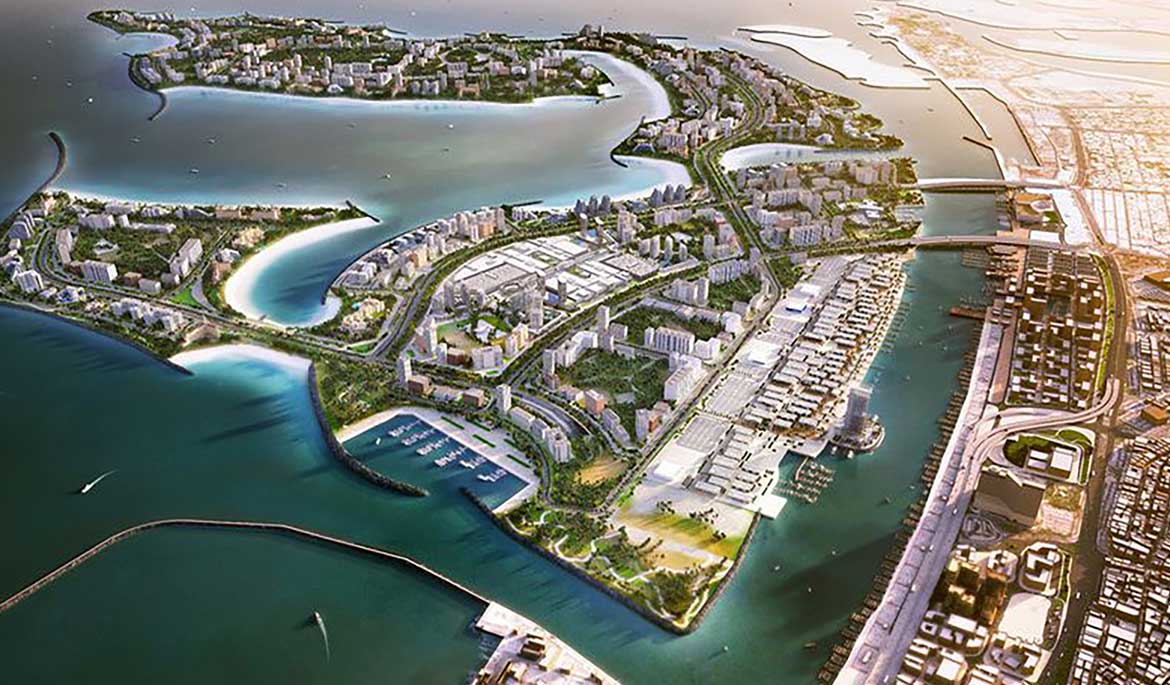 In 2013, Nakheel wanted to create four small man-made islands and he introduced Deira Island which was formerly called Palm Deira. If you are a shopaholic, The Deira Mall is for you. The retractable roof atrium and 1,000+ stores are undoubtedly a shopper's paradise. The giant mall is the centerpiece of attraction of Deira Island.
In the upcoming years, two more towers will be built that will host approximately 250,000 people. The southwestern base is all set to hold the biggest ever night market in the world where you can purchase food, spices, clothing, textiles, jewelry, and more.
Bluewaters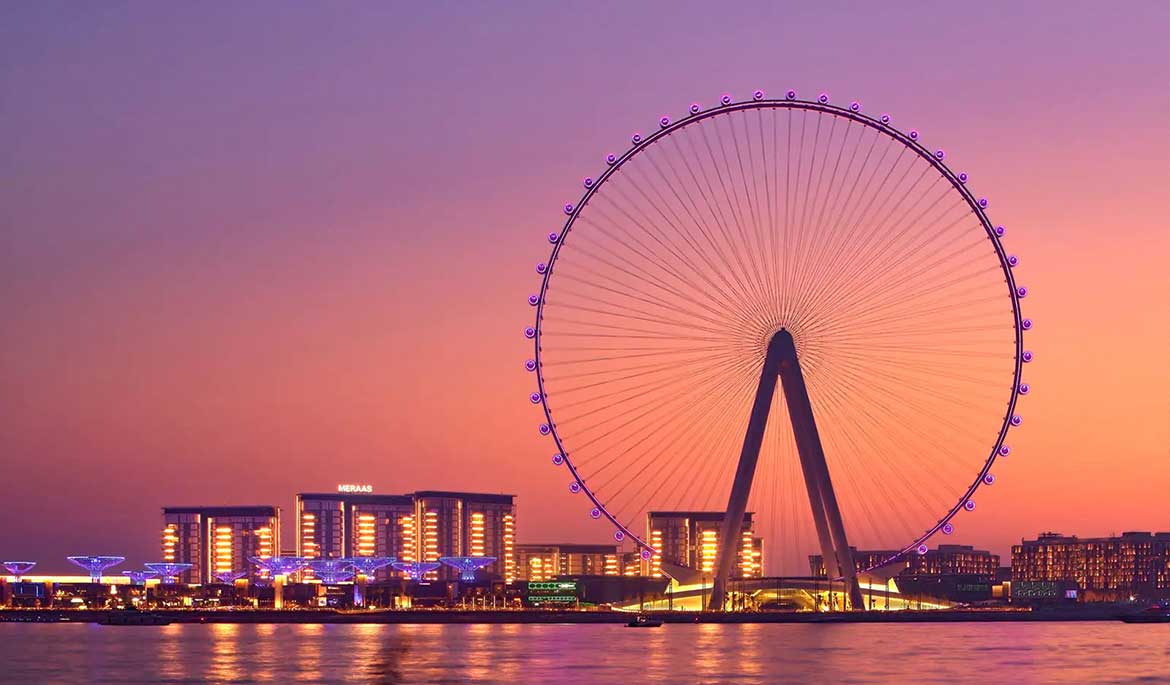 Meraas Holdings started its Bluewaters project that began in 2013. This comma-shaped island is set left to Palm Jumeriah. Opened in 2018, the most awaited element is the "Ain Dubai". With 48 pods and 210 meters tall, it is the largest Ferris wheel in the world and has defeated London's Eyes. The beautiful Dubai skyline view from the wheel is truly one-of-a-kind and unforgettable. You'll find everything from hotels to residential buildings, restaurants to various shopping malls, and various modes of entertainment.
The World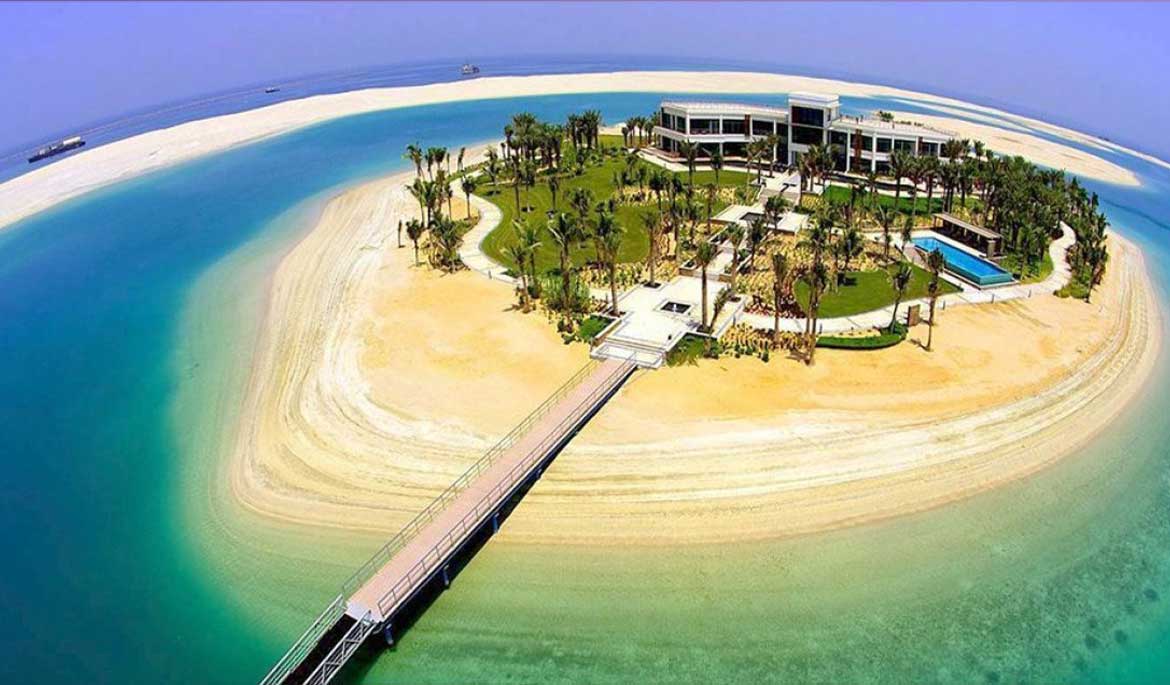 This island started in 2003 and it was planned almost 300 artificial sub islands will be constructed representing all the continents of the earth. Being a victim of the 2008 financial crisis the development came to a halt. In 2013, only Greenland and Lebanon were successfully developed. Later NASA suggested that more construction is unfavorable as the islands were sinking back into the ocean.
After the halt in 2008, now there are speculations that the project will soon resume. The heart of Europe will see a small number of islands in The World that will be replicating Europe. The replication will be to an extent where fake weather conditions and architecture will make it look real in Europe. The project includes a series of luxury hotels, private mansions, and floating villas.
Another amazing World Island development is Anantara World Islands, which opened on February 2022. It hosts 20 accommodations like suites, beach villas, and pool villas. People can enjoy plenty of amenities like an open-air cinema and a floating lounge. Not only this, visitors can savor delicacies as there are multiple restaurants spread across the resort.
Burj Al Arab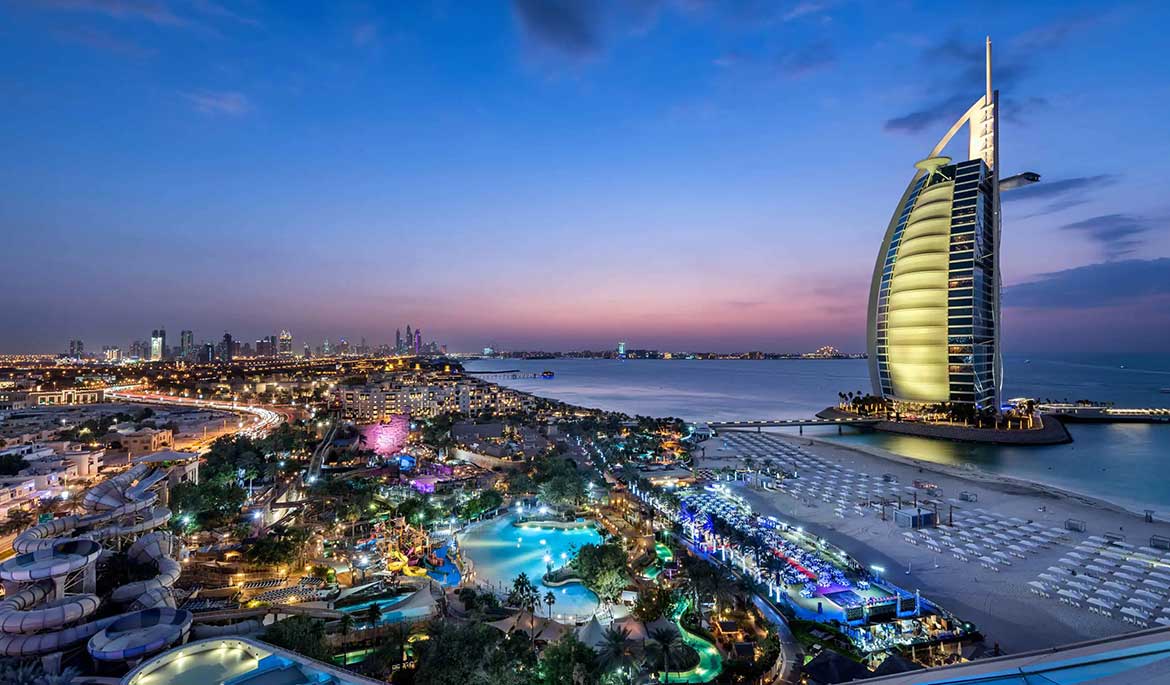 Last but not least, Burj Al Arab Jumeriah is 1053 feet and has 250 columns underwater, held together by sand. Construction of the island was completed in 1999 and it features a private guest beach, helipad, and an outdoor terrace. An iconic feature is the cantilevered platform near the roof. The amazing and huge platform is used as a helipad as it floats at an altitude of 210 m (689 ft) above ground.
Experience mesmerizing ambiance and world-class luxury on the island as the interior is made of 24-karat gold leaves covering approximately 1,790 square meters of the hotel. The Royal Suite in The Burj Al Arab I heaven for rejuvenation as it is one of the world's most luxurious hotel suites (priced at US$ 28,000 per night)