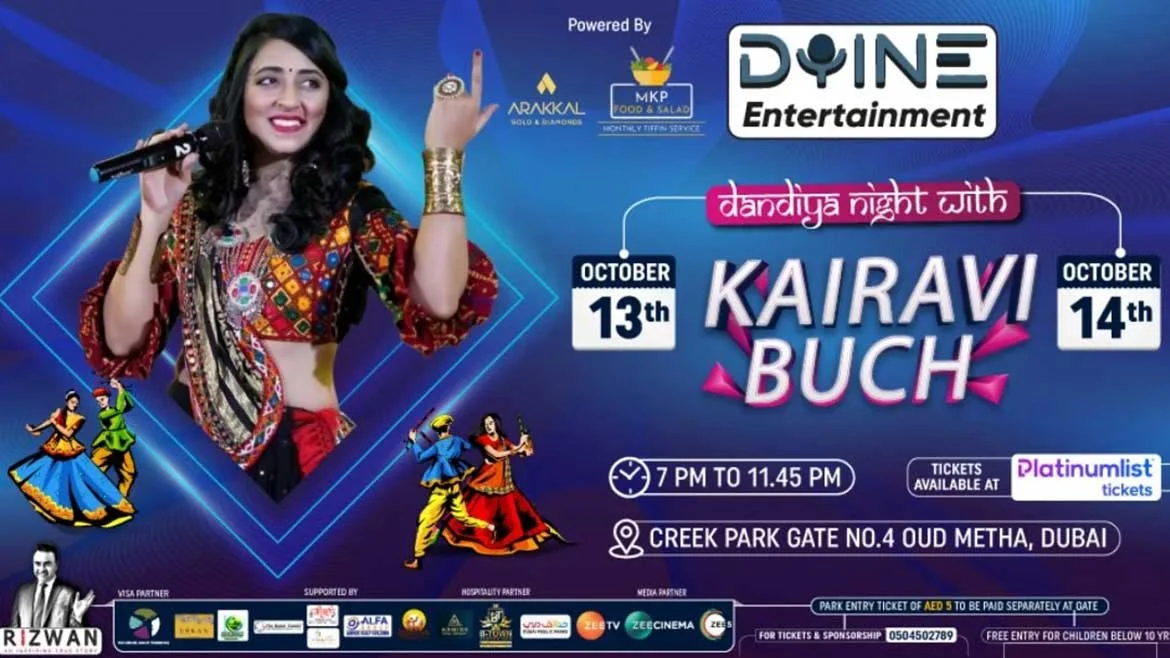 Dandiya and Garba with Kairavi Navratri 2023
Date & Time – 13 – 14 Oct 2023
Location – Dubai Creek Park Gate 4
Description – Prepare to dance in Dubai, United Arab Emirates, to the sounds of joy and tradition at "Dandiya with Kairavi 2023"!
Join us for two nights of spectacular Dandiya and Garba celebrations on October 13 and 14, 2023, at Creek Park Dubai, Gate No. 4.
Come together for a spellbinding event that will feature live music, vibrant clothing, and the spirit of Navratri. Everyone is invited to take part in this big celebration, whether they are experienced dancers or are just learning the skill.
Bring your loved ones along for a night of excellent food, laughter, and dancing. It's the ideal approach to become involved with our culture and make treasured experiences.
Save the date and prepare to dance the night away beneath the starry Dubai sky! The event "Dandiya with Kairavi 2023" will be one you won't want to miss. See you there.