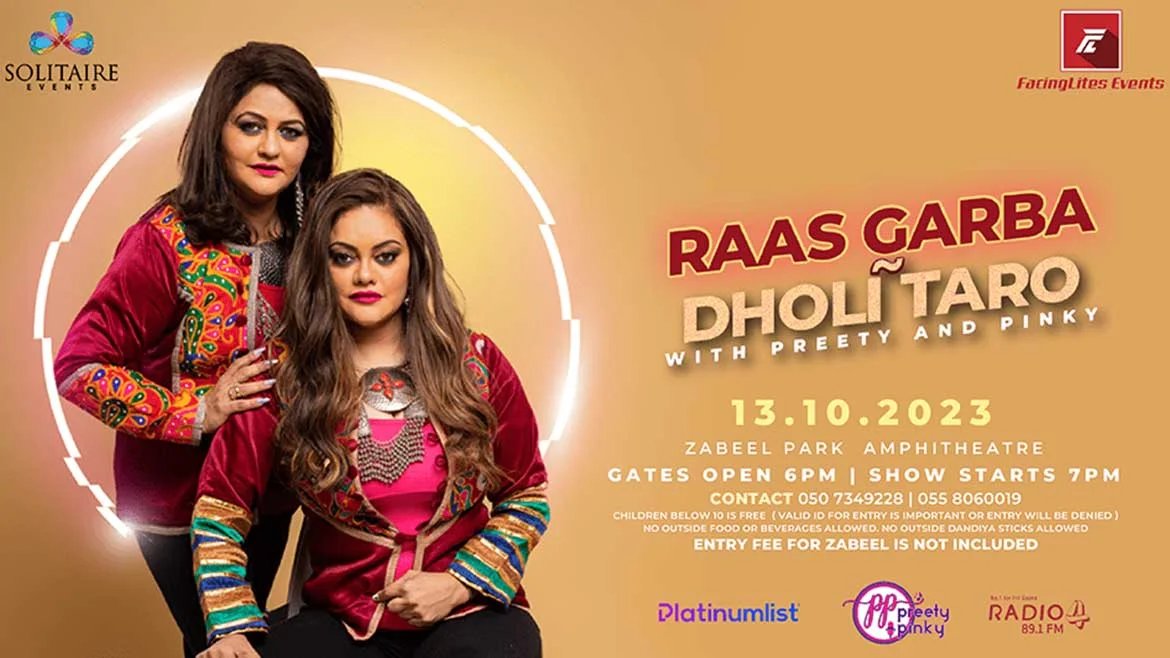 NAVRATRI with Preety and Pinky RAAS GARBA – DHOLI TARO 2023
Date & Time – 18:00 Fri 13 Oct 2023
Location – Zabeel Park Amphitheatre – Dubai – United Arab Emirates
Description – Celebrate NAVRATRI 2023 RAAS GARBA with Preety and Pinky – DHOLI TARO
Raas Garba – Dholi Taro 2023 is a healthy family musical entertainment event presented by Solitaire Events and FacingLites Events. Come play and dance with the incredibly amazing Dandiya Queens "Preety & Pinky" on the live band.
RJ served as host! It's a fantastic evening of Bollywood music, dhol, traditional dandiya, and garba music.
Take advantage of the delectable treats offered by many multi-cuisine food vendors.
There are numerous spot prizes to be won, including ones for the best dancers and traditional attire.
Mark your Calendar for October 13, 2023, and reach Zabeel Park Dubai, the gate opens at 6 p.m., and the performance runs from 7 p.m. to 11 p.m.