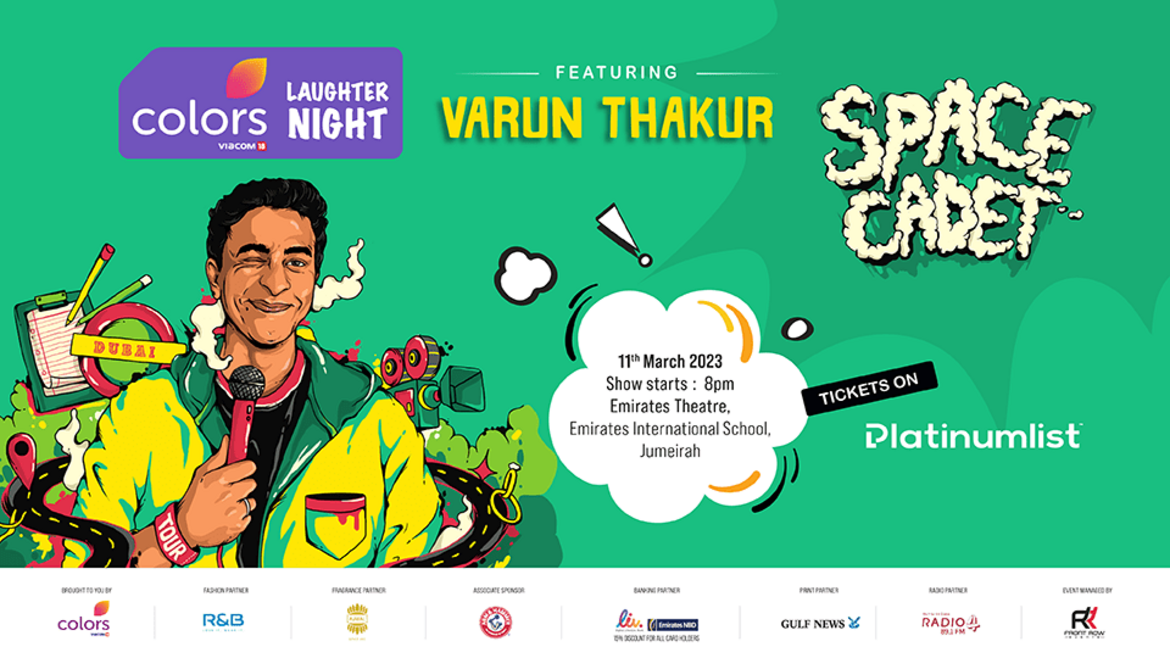 Colors Laughter Night ft. Varun Thakur in Dubai (11th March, 2023)
Date and Time- 18:00, 11th March 2023
Location-  Emirati International School, Jumeirah, UAE
Description-
Varun Thakur and his most recent special, Space Cadet, will be featured on Colors Laughter Night as part of their ongoing commitment to bringing you the finest in Indian stand-up comedy.
After the pandemic's two-year duration, writer's block and general indolence set in. Space Cadet, Varun Thakur's hour-long show, is back on the road.
You won't want to miss this event, which has a high-energy blend of humorous anecdotes, act-outs, and observational comedy.