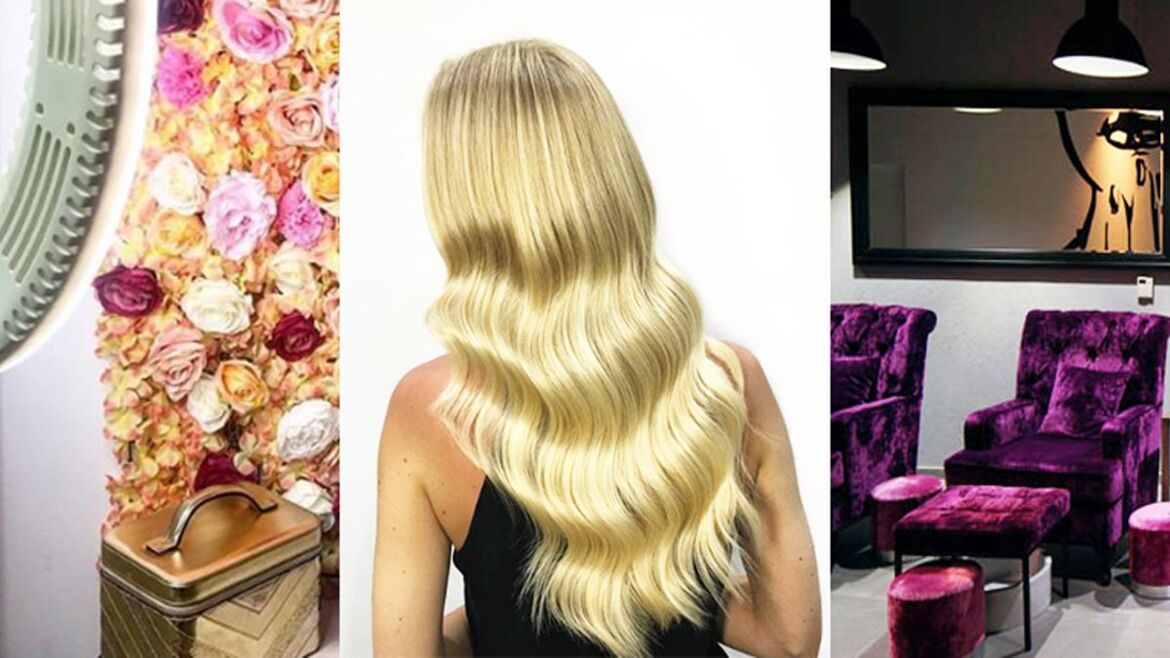 Best Hair Salons for Balayage & Hair Coloring in Dubai
Everyone wants to look good and take time to groom themselves to maintain their charm & youthful appearance. Fashion has become a lifestyle rather than a trend. People follow these new styling to join the race of the fashion industry. Starting from copying cloth wear to the hairstyle of favorite actors & bands, people love to adopt classic and vibrant fashionable trends. Dubai, the biggest city in the United Arab Emirates, offers some best hair salons providing everything from waxing to hair styling & balayage hair.
Pastels Salon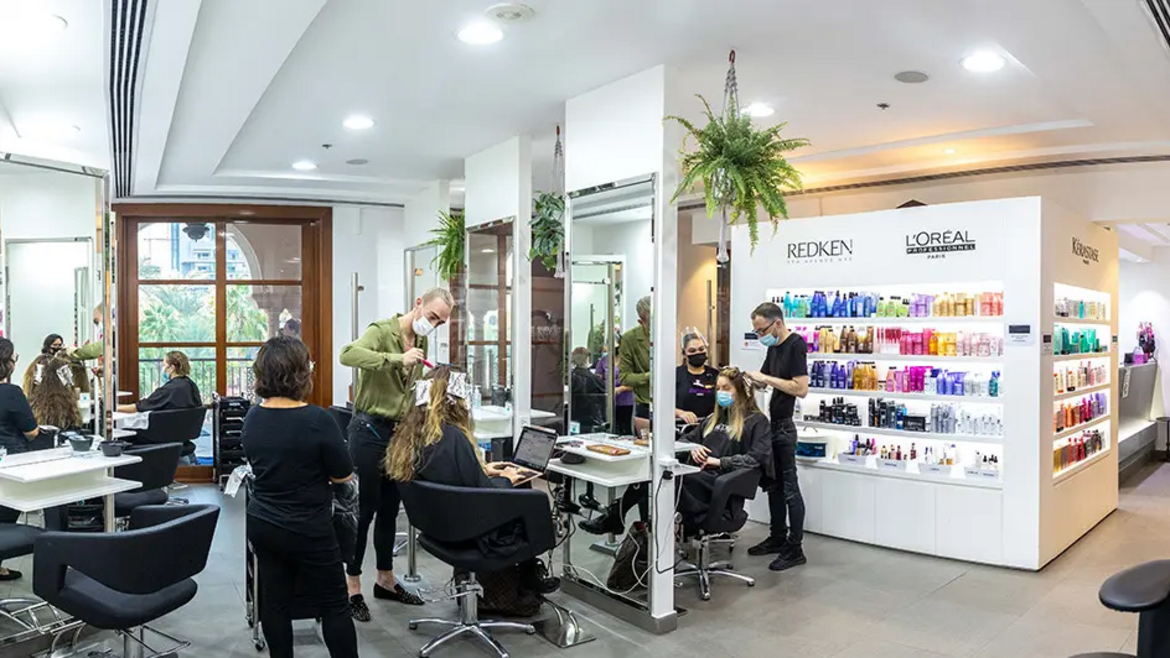 Just by entering Pastels Salon, you will witness unique sleek interior designs that catch your attention for a while. The stylist at the salon offers the best hair styling, balayage hair options, and other coloring methods. They offer beauty treatments also to get you a decent makeover, along with nail art and waxing. Get yourself a different hair cutting & styling, make curly & coil hair, L'Oréal Professional hair colour Specialists for coloring, Keratin treatments, brae smoothing botox, and hair extensions, visit Pastels Salon.
Address: The Ritz Carlton hotel – Dubai – United Arab Emirates
Timings: Monday, Wednesday, Friday to Sunday 9 AM – 7 PM 
              Tuesday – Thursday 9 AM – 9 PM 
Phone: +971 4 399 5016
Tips and Toes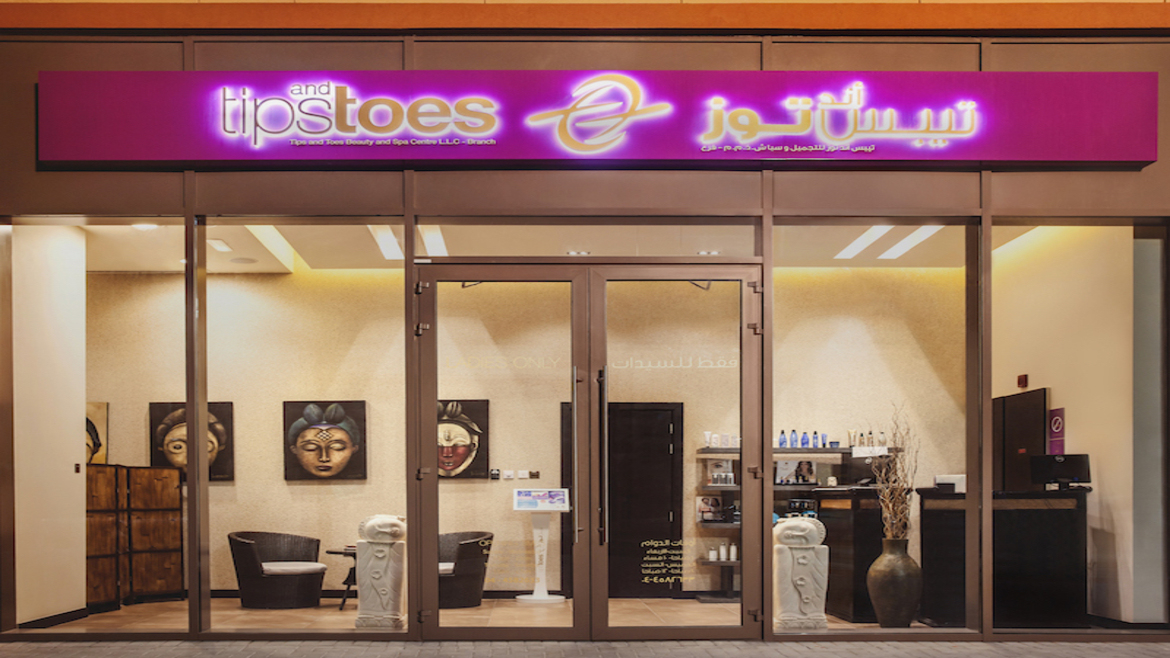 Tips and Toes provide a range of services, including nail care, massage, nail extensions, hair removal, hair services, semi-permanent makeup, eyelash extensions, slimming, hammam, skin care, brows, Heena, and makeup makeovers. They recommend the right color and treatments to keep your locks healthy, even with hair colour. One of the best places to try out any hair look you want. Stylists are excellent and cooperative with their services.
Address: Mira Town Centre – Dubai – United Arab Emirates
Timings: 10 AM – 10 PM 
Phone: +971 4 369 7176
Yin Yang The Salon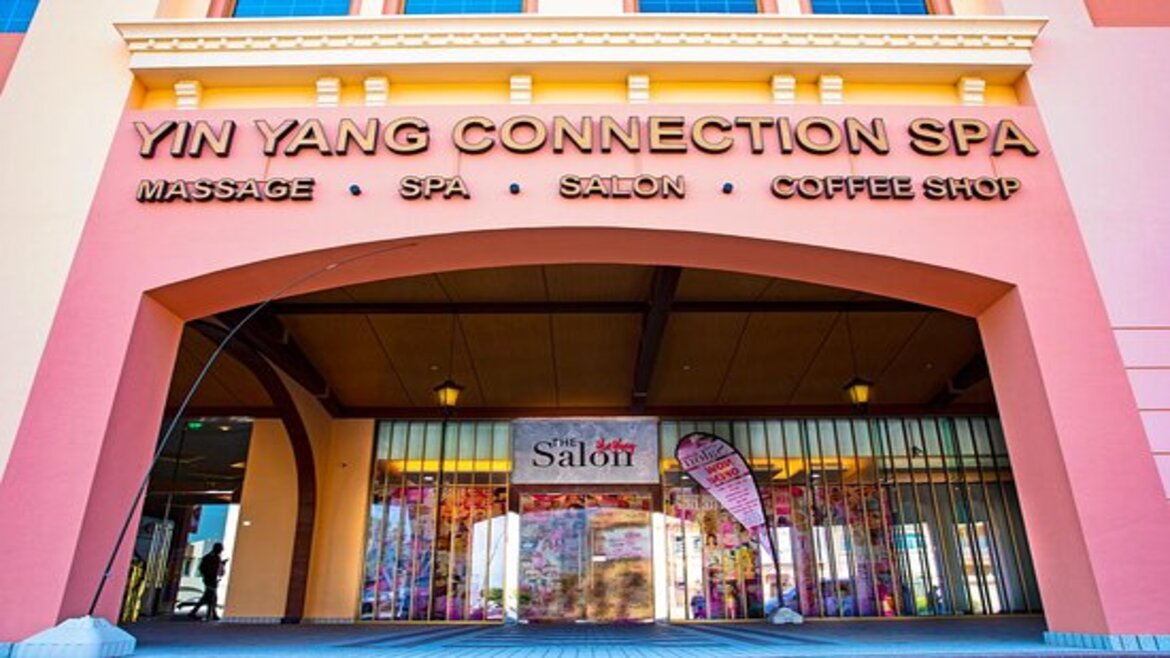 It is a British-running salon with vibrant flower decorations that attract people around Dubai. Here you can get hairstyling, highlights, and balayage. They have trained specialists that provide excellent services and portray their years of experience with new looks. It also offers combo packages that save you bucks by opting for more services. They have a beautiful & friendly atmosphere, lower pricing services with quality staff. 
Address: Suha Hotel Apartments, PL Floor, Sadaf 3 Behind Movenpick Hotel – Jumeirah Beach Residence – Dubai – United Arab Emirates
Timings: 9 AM – 9 PM 
Phone: +971 4 439 0101
Locks By Lou Lou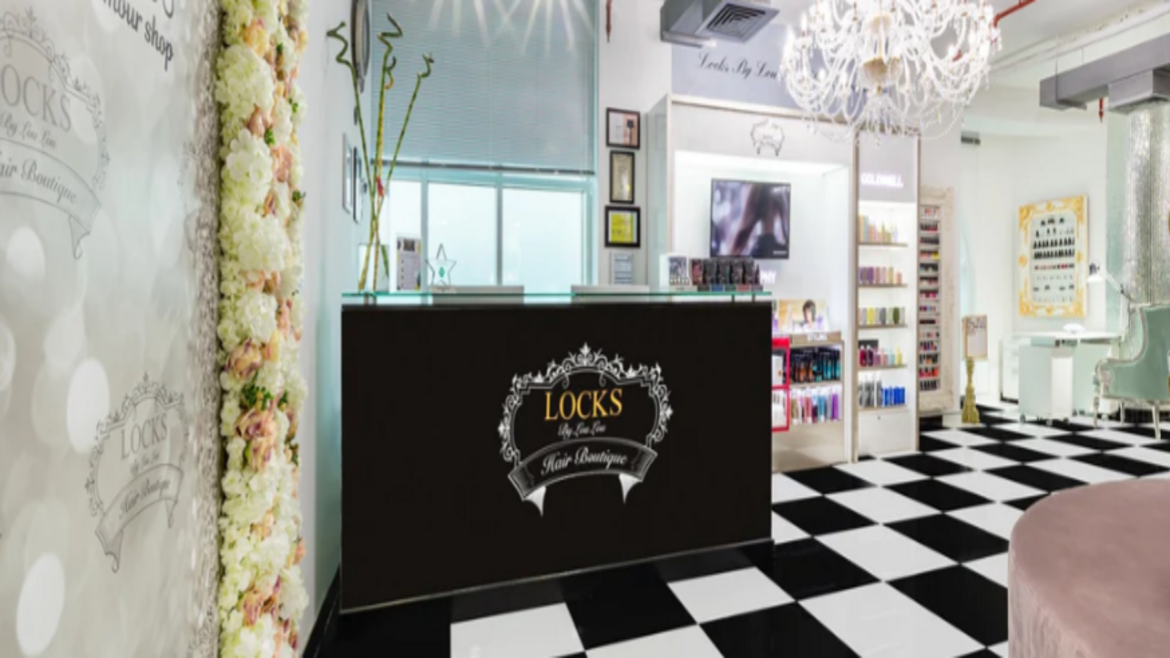 One of the best boutique style hair salons that provide the best hair look with different styling & coloring. You will get everything washing, simple haircut, styling, coloring & highlight. Their team includes UK-trained L'oreal award-winning stylists so you can imagine the level of their services. It is indeed the best place to get any recent styling trends and try something fashionable here in Dubai.
Address: 19a, villa – 1A Al Wasl Road – Jumeirah – Umm Al Sheif – Dubai – United Arab Emirates
Timings: Monday to Thursday 9 AM – 9 PM 
         Friday 9 AM – 7 PM 
       Saturday 9 AM-5 PM & Sunday 9 AM-6 PM
Phone: +971 4 337 0078 
We Nails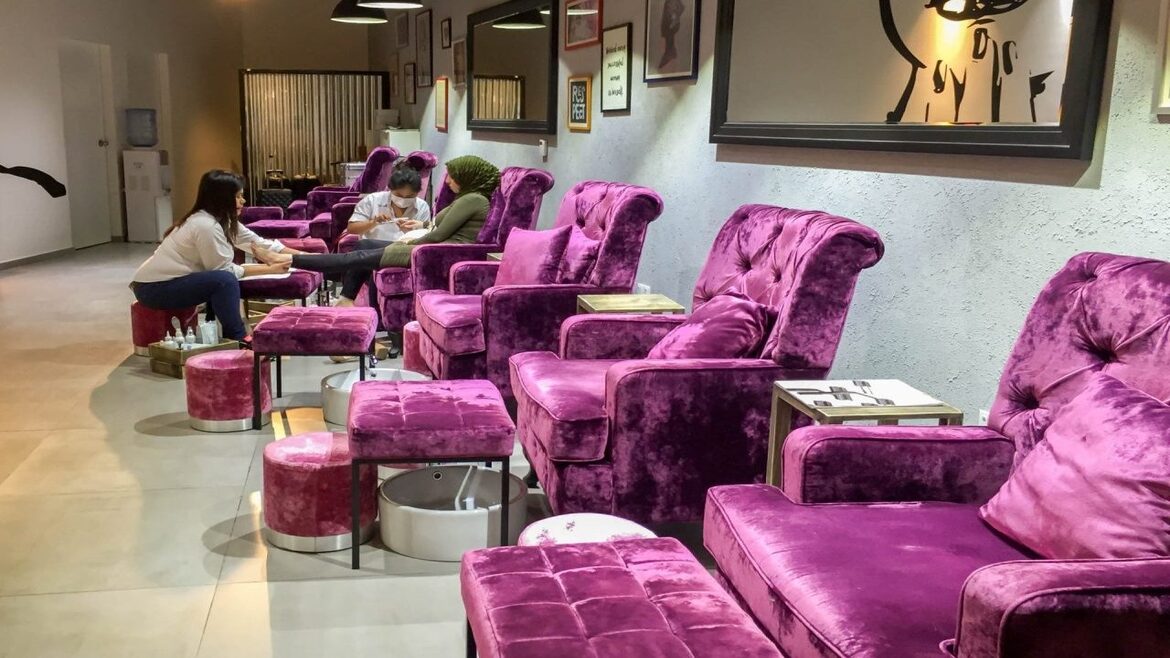 Try We Nails for nail treatment and hair styling, all beauty makeovers in one place. They offer consultation over WhatsApp also for salon services. A stylist recommends the best treatment which suits your look and takes good care of the luster & freshness of hair. They use top brands' products that ensure good quality with their offerings and different stylists available here; you can choose the one whose service you like the most.
Address: Trident Grand Residence – G012 – Jumeirah Beach Residence – Dubai – United Arab Emirates
Timings: 10 AM – 9 PM 
Phone: +971 50 507 7501
Blow Out Bar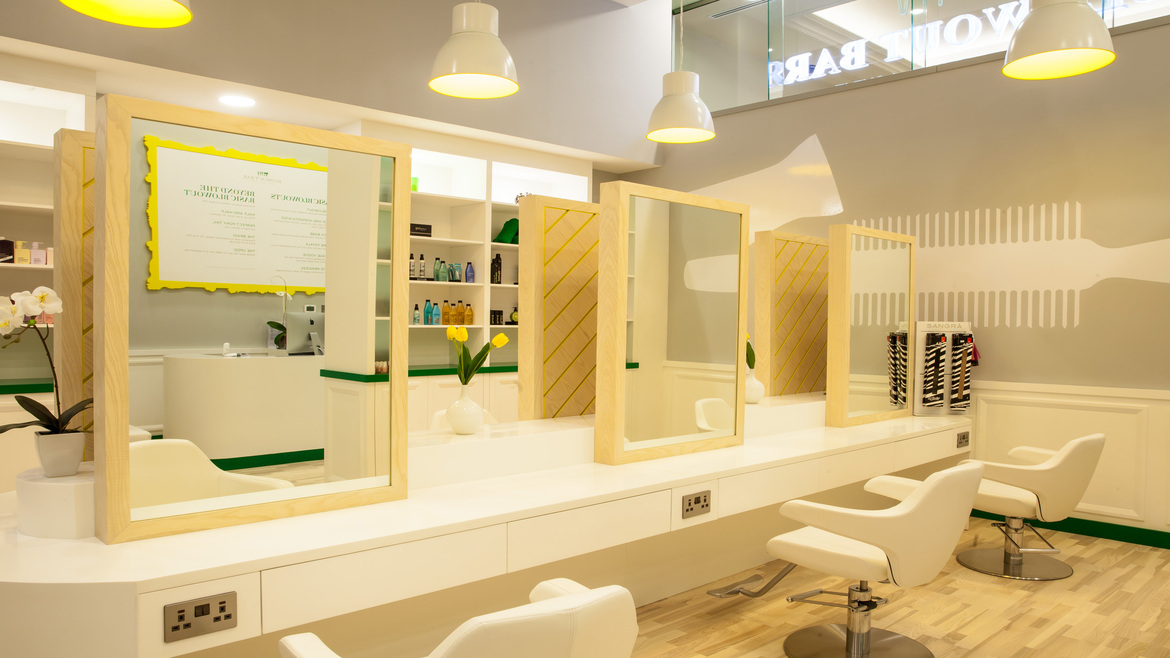 With a theme of wash it, dry it & love it, Blow Out Bar becomes a top choice for hair makeovers. Here you will get services of blowouts, braids, hair color & cutting, hair extensions, hair treatments, and nail arts. You can also book them for wedding functions for a better makeover in less time. They also offer all beauty treatments that make this place an effective choice for an overall makeover. 
Address: Golden Mile Building 10 – Retail Level, Palm Jumeirah -, Underground Parking Available (Parking Entrance Before Bldg 7 By Fitness, First) – Dubai – United Arab Emirates
Timings: Monday to Wednesday 9 AM – 8 PM 
         Thursday – Friday 9 AM – 9 PM 
         Saturday 9 AM – 6 PM & Sunday 9 AM – 8 PM 
Phone: +971 800 2569688
Willow Lane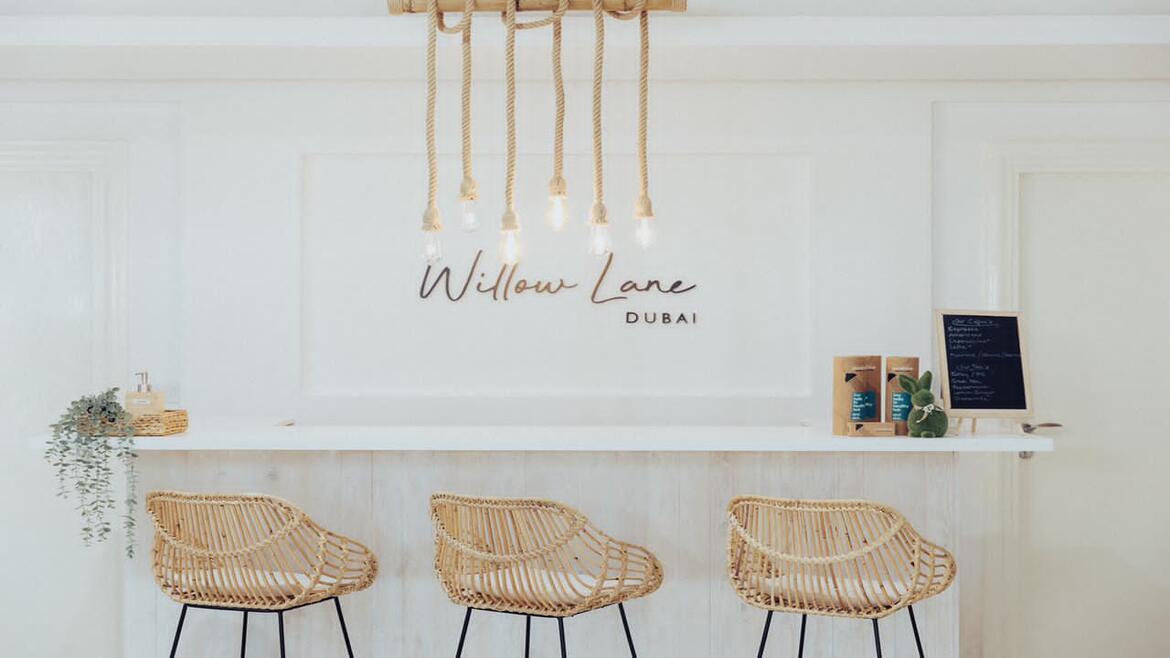 It is a British-owned salon that opened in October 2020, built with unique styling infrastructure, which makes it more Instagram-friendly. Here you will get everything done, including hair, lashes, brows, waxing, and a coffee & juice bar. Willow lane offers a 'Work from Salon' room to provide the facility of working along with hair treatments, or they can enjoy callings without voice interruption. 
Address: Gold Crest Executive – Cluster C – Jumeirah Lake Towers – Dubai – United Arab Emirates
Timings: Monday – Tuesday 9 AM-9 PM 
         Wednesday – Thursday 9 AM – 7 PM 
         Friday – 9 AM – 8 PM 
         Saturday – 8 AM – 3 PM 
         Sunday – 9 AM – 6 AM 
Phone: +971 52 584 8201
Bottom Line!
Dubai has many more interesting hair salons that provide you with the best hair color makeovers with a variety of balayage hair. At Dubai Local, we enlist some more informative articles that become your local guide to tracking more serviceable places. So, keep visiting us for more information and gather more relevant details about famous places, coffee shops, restaurants & cafes, and other service-offering venues.